Malamapono
OUTSIDE PUNA DIESEL PHOTO
OUTSIDE NORTH LIGHTS AUTO
Trying BIGS PUNA DIESEL PHOTO PERIOD as supposed to be mold resistant. First outside grow from scratch. Will also add GC NORTHERN LIGHTS AUTO
PUNA DIESEL - NORTHERN LIGHTS
Hot & humid weather. Appears fungus took root. Had to trim infected leaves, treat with neem oil/water/soap mixture alternating with 3% hydrogen peroxide spray. Also covered top soil with fresh soil and rock to protect mold from spreading. Need to mix in fungicide, dolomite lime and worm castings to next soil base.
2 years ago
Mystrain420-@eaegifts Try diatomaceous earth and space out waterings. Being next to that body of water is gonna keep the air moist so watering probably needs to be spaced more and the gnats will go away..just an opinion 👍🏾
Showing male balls and small bananas. Over two months until solid gender reveal. This is second time sex not revealed until at least sixty days. Need to remain aware in 45-75 day window…
2 years ago
Then there were two Puna Diesels. Let's see if they survive the leaf issues….continue treatment with neem oil spray…
2 years ago
Gave PD's final trim, blowing in the wind, drinking plenty water, showing pre-flower as days start to shorten.
2 years ago
Harvested the Kauai Electric (re-vegged) today. The Puna Diesels are just starting to flower
2 years ago
Moving along, took a KE sample. PDs in heavy preflower.
2 years ago
Got rid of a few misfits. KE continues to flower. PD's are slowly growing and starting pre flowers.
2 years ago
Three Puna Diesel remain, one male tossed. They had some light gray mold spots so sprayed with neem mixture. Northern Lights mini bud continues…KE continues to Bud. Trimmed after these photos.
2 years ago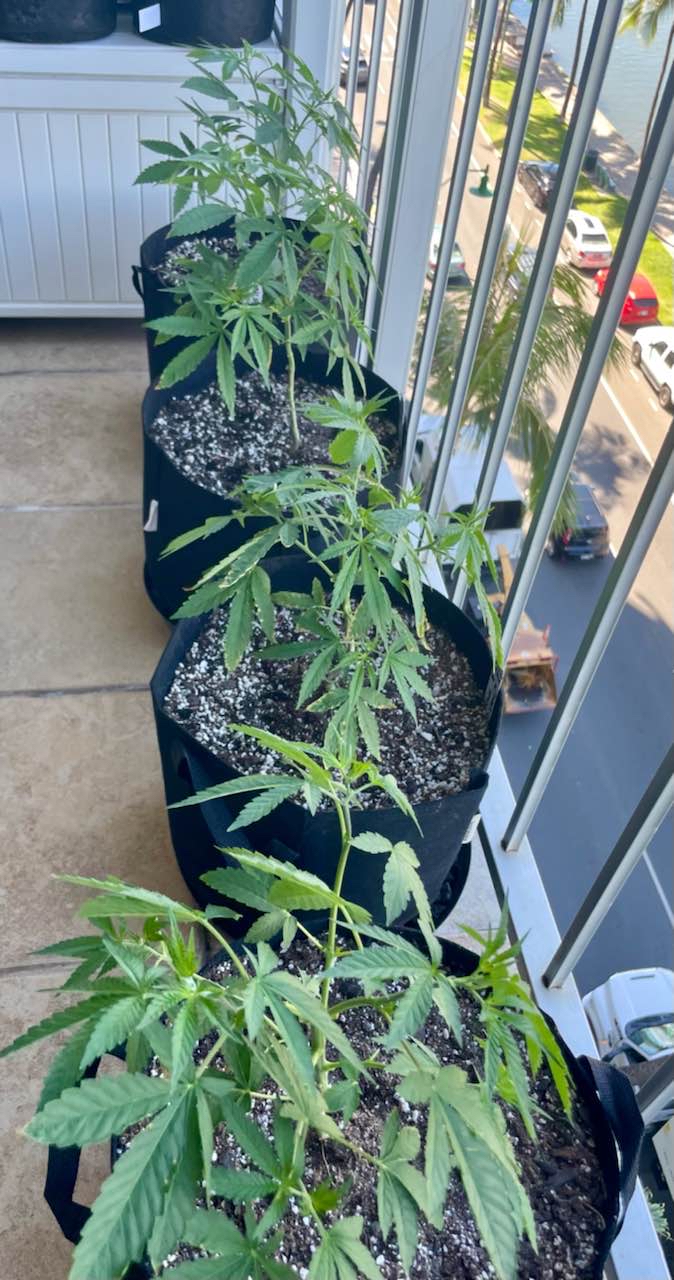 The Kauai Electric misfit is budding after its re veg. Incredible buds from other plants. Old school goodie. The Puna Diesel are wind burned but growing after transplant into 5 gallon pots.
2 years ago
Pupukeatita You should try feminized seeds; shorter plants, bigger buds. I'm still learning about auto fem seeds but so far they are easy to grow and control growth to keep the wandering eyes from wandering. But the smell is the dead give away. So sweet.
KE starting to Bud after reveg. Puna Diesel transplanted into 5 gl pots. Northern light autos still really small.
2 years ago
Cobe Love it bro, making use of that window! Happy growing!
Puna Diesels getting taller, Northern light autos are very small, few small buds on old Alien while re-veging KE is filling out.
2 years ago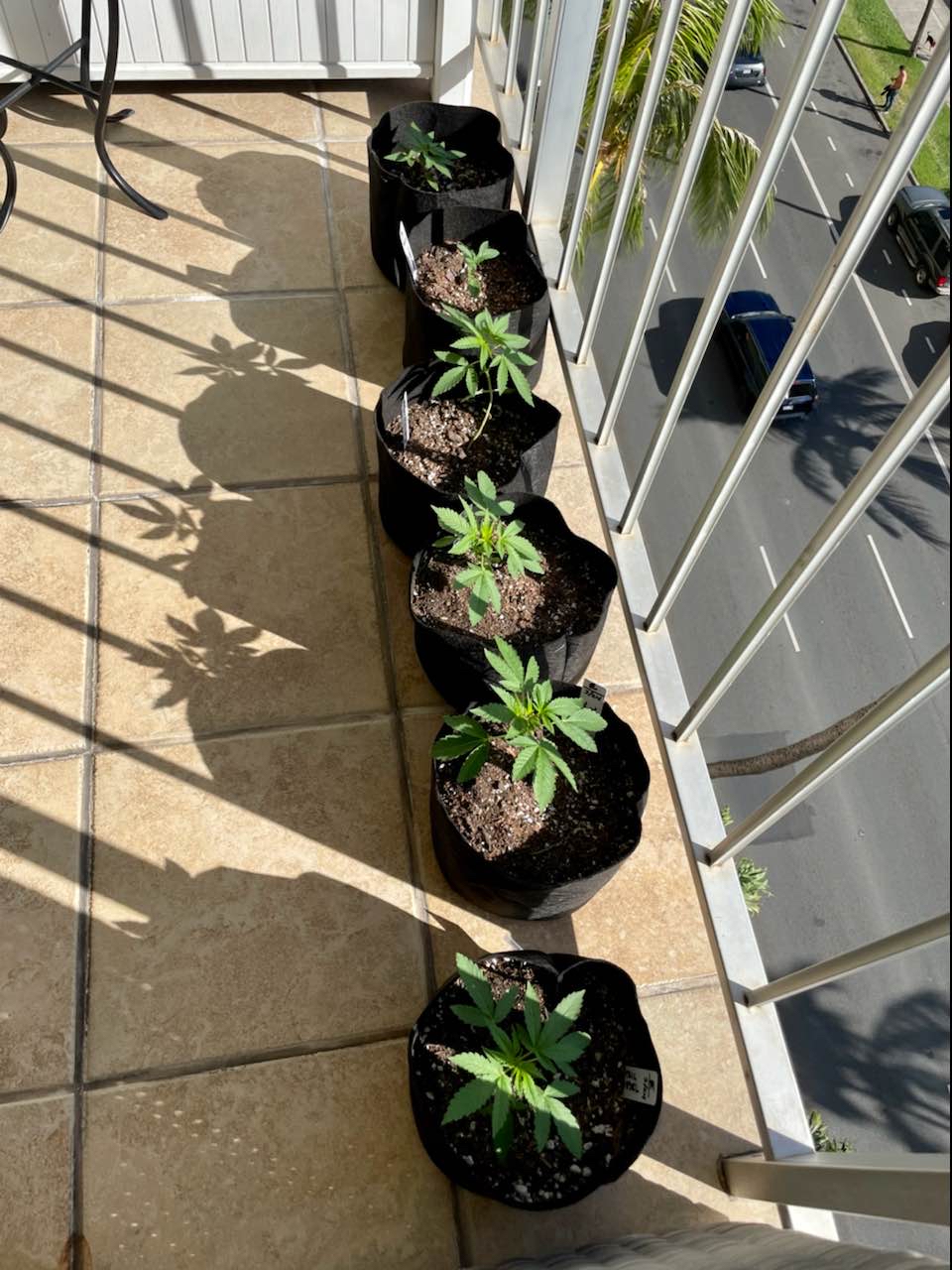 kauaiboi91 Right in da middle of Waikiki over looking da ala wai 😎🤙🏽🤙🏽🤙🏽
Blowing in the wind….
2 years ago
PD Babies (photo period), Northern Lights (auto) and one surviving KE.
2 years ago
Poking through!
2 years ago
Small leaves:)
2 years ago