Clones
Monster Crop Clones
The journey
1xWedding Cake Clone 2xMystery Bud Clone & Hella Humboldt genetics
Just gave these ladies some water….
4 months ago
Added 3 more (Notorious THC) clones to the tent. Loving the growth of these babies #HellaHumboldt
5 months ago
View 2 additional comments
Been almost a week since repot and they are responding lovely. I'm calling this batch Hella Humboldt cause every plant is Humboldt genetics (Notorious THC & 🫐 Muffin)
5 months ago
himpp What is the yellow tree deals ?
Been a lil over 2weeks since last update but you can see a major difference in these babies. First two pics are the mystery bud clones last one is the wedding cake clone
5 months ago
Repotted some of the Notorious THC clones and 2 Blueberry Muffin Clones
5 months ago
BINAII Oh, you know your root game tight??? ✊🏿✊🏿✊🏿
More clones root up today. Making it a total of 48 thus far. Had a lil over 100 clippings so almost at 50% success rate. Couldn't be happier with the results.
6 months ago
HammertimeAZ Congrats. Looks like you have your work "cut out" 😂 for you. Good luck with the grow, growmie
Update!!! Wedding Cake Clone along with 2x Mystery Bud Clones (The mother plant is potent so it's gone be gas) Look at these mamas here. Major growth since the last up (5/26) Got these 3 clones a GG4 and 6xWedding Cookies all in one tent brewing together.
6 months ago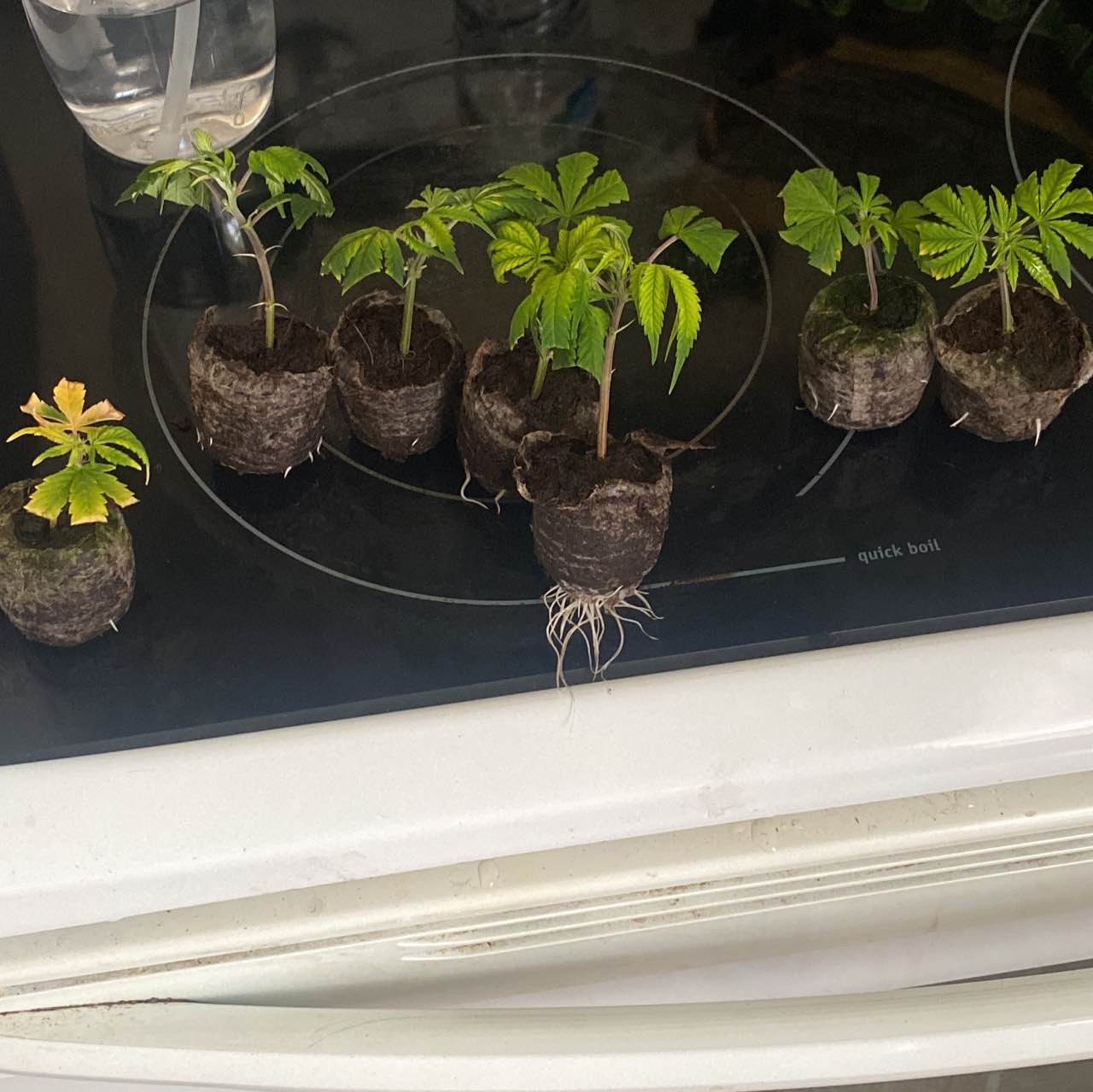 Checked the other dome today and boom! 7 more rooted up and one of them super rooted.
6 months ago
9 more have rooted 🙌 One has a root coming through the top of the soil 😬
6 months ago
ig:@eaegifts Ahh nice, you're gonna have fun with the wild growth
View 1 additional comment
Checked first dome two days ago and two Notorious THC clones rooted up (was so eager to repot I forgot to take pix). Rechecked same dome again today, 6 Notorious THC and 1 Pure Kush Cookie clippings have rooted up.
6 months ago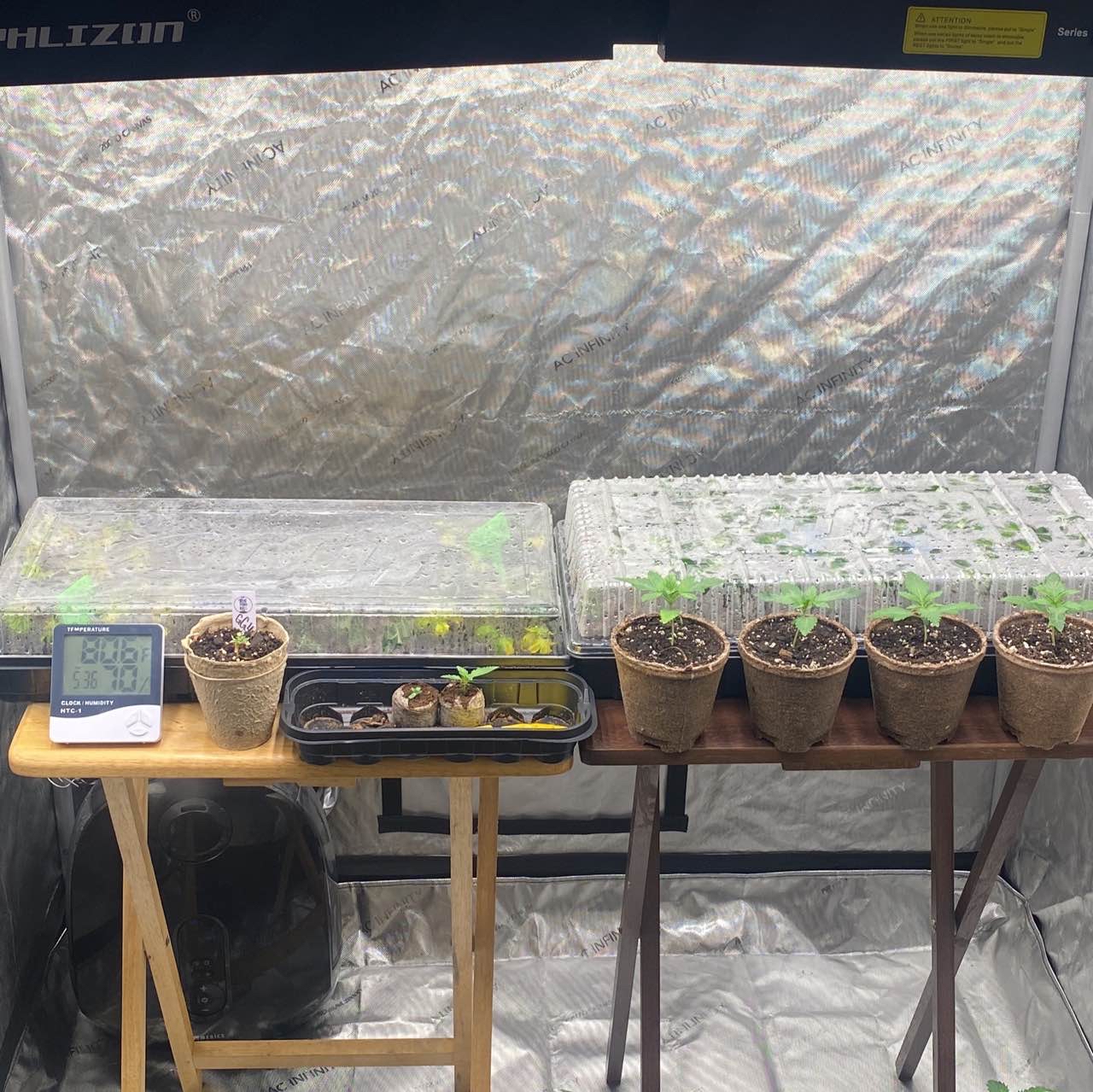 Got clones in the oven (dome on left started 5/21 but added more)… waiting to see how many root up
6 months ago
organic_grower Don't let it get to hot under those domes you want it around 80 to root and it says 80 in the tent. Might get to hot under there. 👊
View 1 additional comment
Clones repotted
6 months ago
HammertimeAZ My wedding cake plants are all over the board. Not 1in4 looks like the other
HammertimeAZ I've got 2 plants over 4ft, a 2 footer and a 3 footer. All over the place. Good luck with your grow
View 3 additional comments
Growing healthy
6 months ago
Repotted clones. Threw the lil babies in the tent w/the big girls (Notorious THC & Blueberry Muffin). Let's see how they do in their new environment for the time being
6 months ago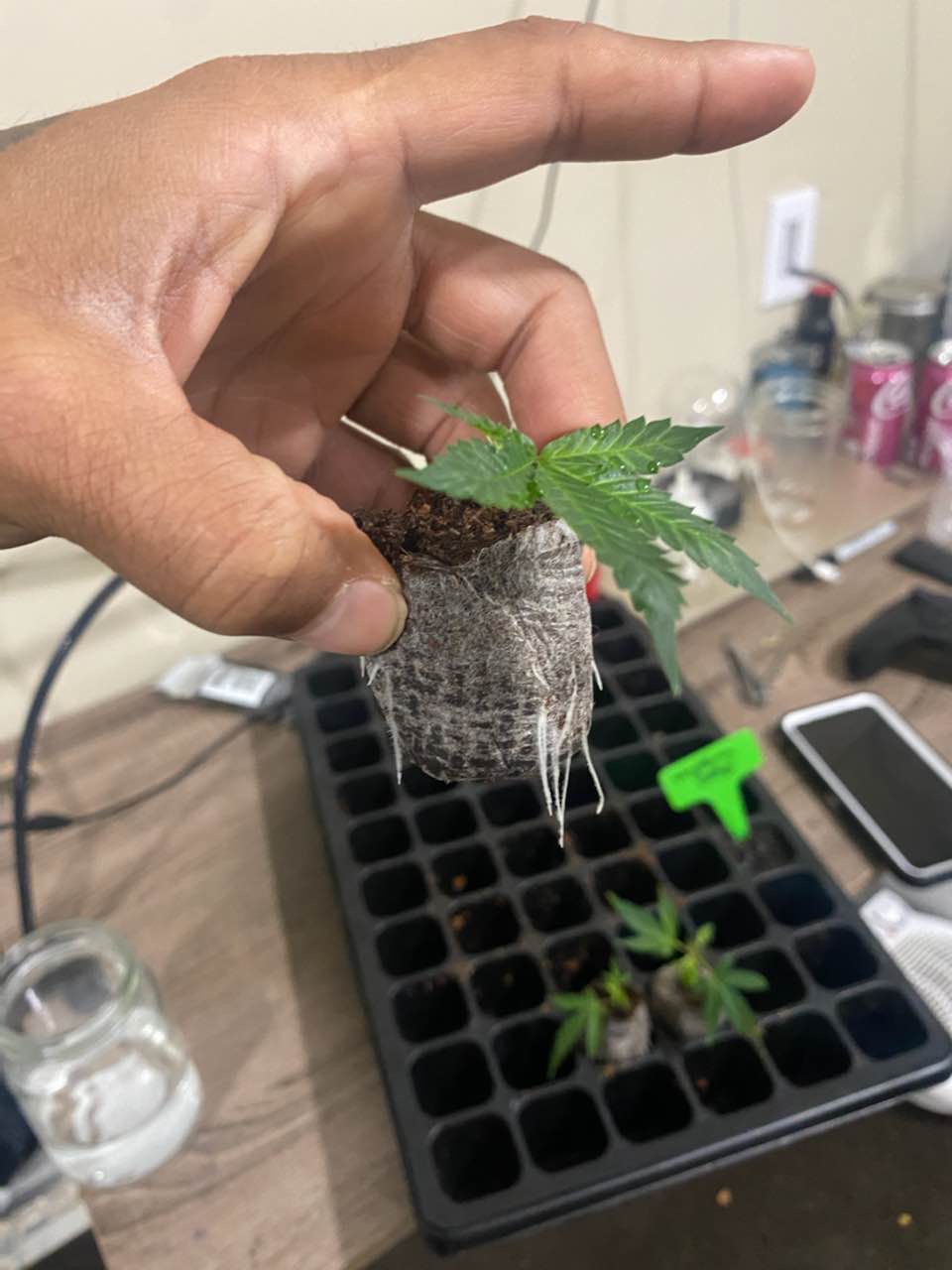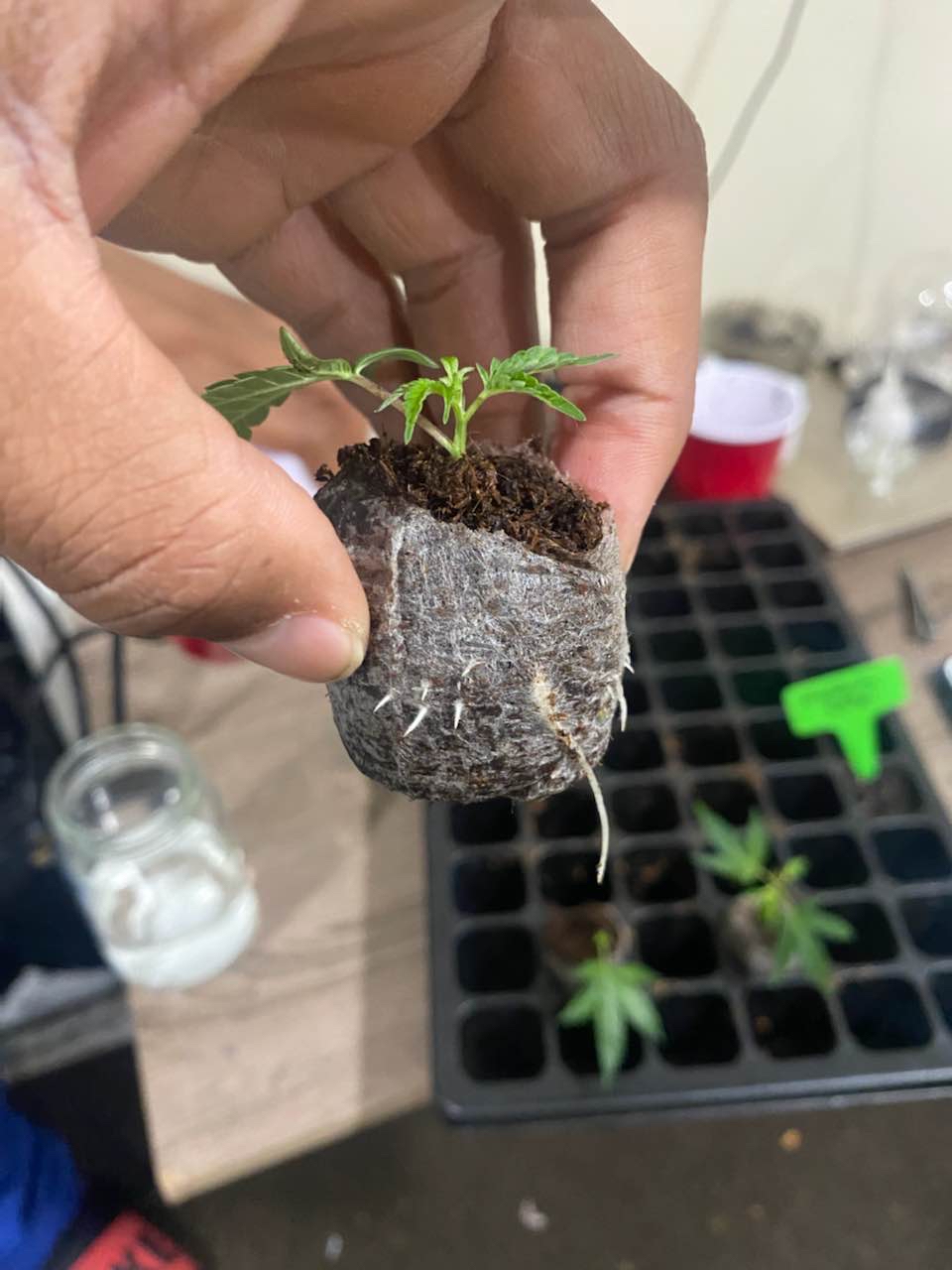 Picked these up from the bro. Roots going crazy.
7 months ago
Repotted clones
7 months ago