Purple Punch (1) & White Widow (1)
Fourth Grow
.
Purple Punch (Dr.Seeds) & White Widow (King Seeds)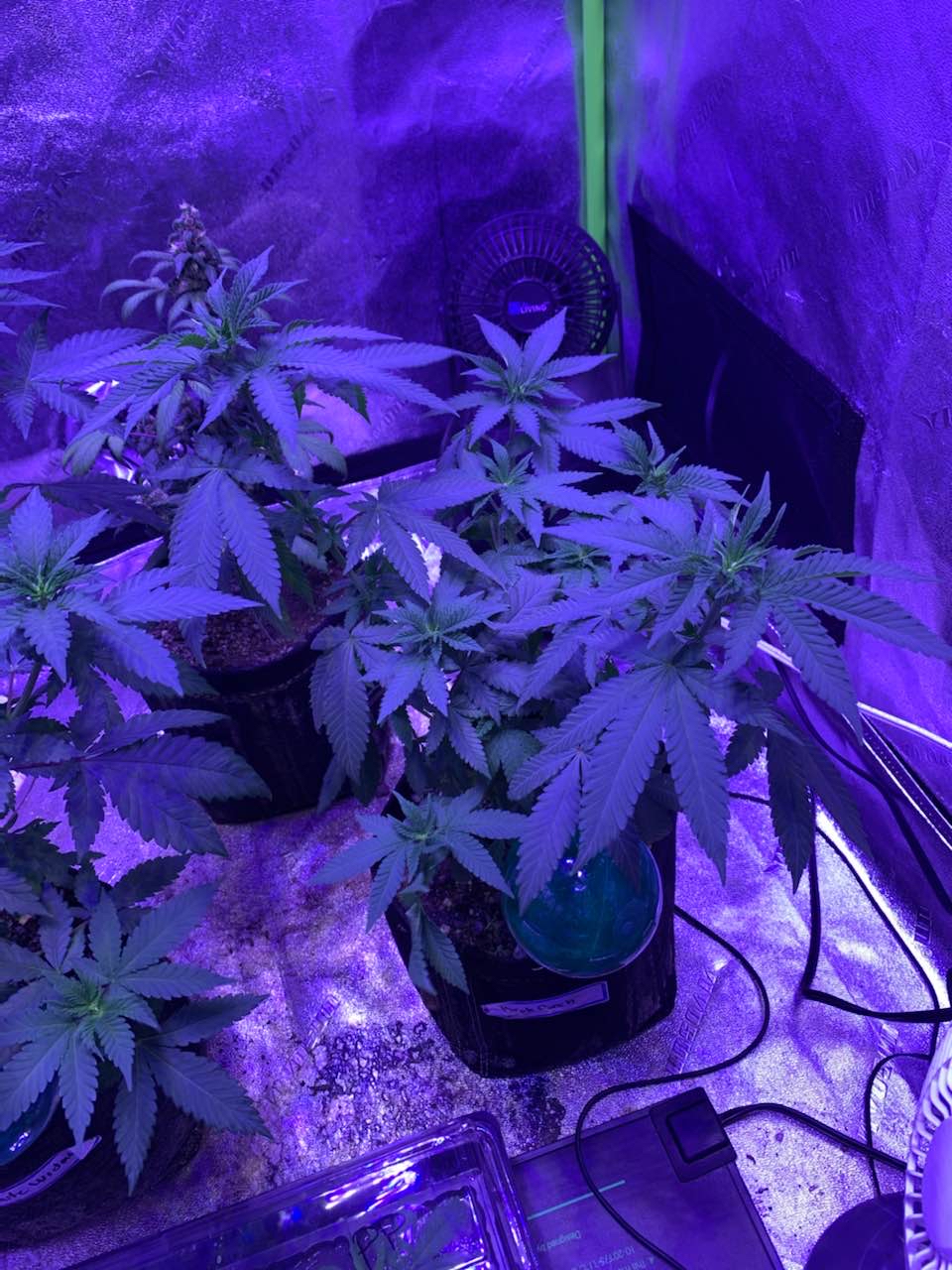 The mothers chose one cola each to shoot up. clones are seeing some deficiencies, but root started to swell around the submerged part of the clone. thinking about transplanting them into 5 gallon pots, leave them for a week, then flower. or just flower them in 1 gallon pots. in a 3x3 tent. thoughts?
2 years ago
cut clones today. i'm getting a good cut from a friend and i'm gonna hopefully flower the bigger plants with it in a tent. and then make these clones mothers if they flower good. this is my experience with clones and stuff before i invest in some more expensive seeds.
2 years ago
photos 1/4 and 2/4 are most recent. the inner nodes are starting to grow more since i topped it. cover crop coming in better in one plant than the other. other photos are right after topping them. i would still consider them seedlings, so i haven't started veg feed.
2 years ago
this was not long before i transplanted them into bigger one gallon pots.
2 years ago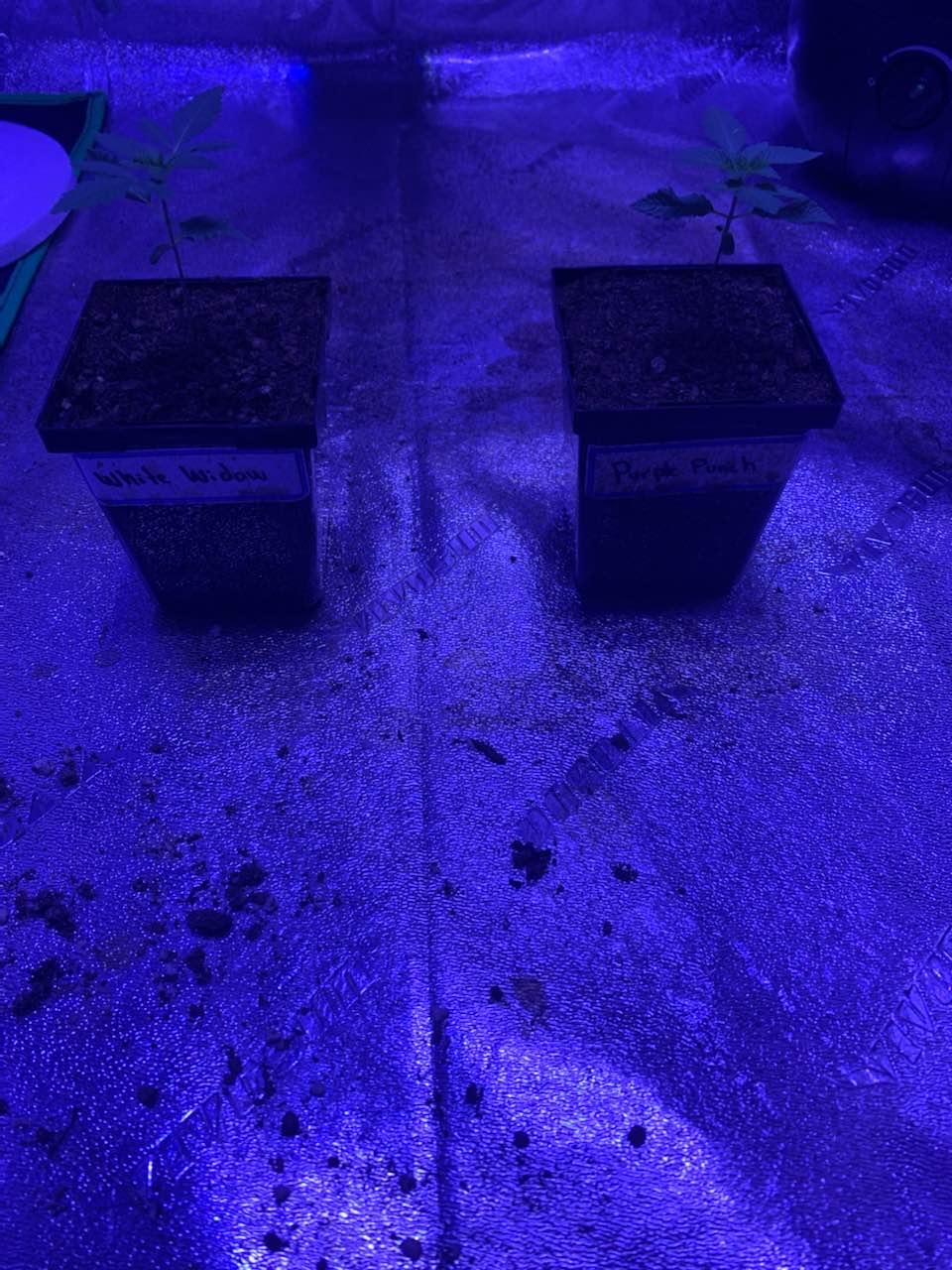 I started off with 8 seeds of sorts including 4 Super Lemon from Native Seed Co, which didn't end up making the cut (4/6, 5/6) because i noticed how much better these two were doing (first three photos). and one of the seedlings had a weird mutation where half the plant didn't have any growth, only one side lol (6/6). i might even have to throw one of these ones away in a week or two because i'm getting a cut of Pancakes which is hype and i plan on making it a mother plant.
2 years ago