Girl Scout cookies
GSC
this strain flowers into green and purple buds with fiery orange hairs
Removed some fan leaves from the bottom branches
a year ago
Decided to stand this girl up ⬆️ and removed a few fan leaves
a year ago
G-Thang Those zip ties fam? Your gonna strangle her!
BlazedPapi420 Only there to hold the stem together as it had a massive split in it my dude. Not too tight but just enough to help it heal
G-Thang Try garden tape next time, that way when she's better it's easy to remove without further damage. Regular painters ( blue ) tape is my go to when I fuck up. The girls are very vigorous. I broke a main one time completely off! Taped her immediately and you wouldn't even know she got broken after 2 full days. Good luck my friend!💪🏾
View 3 additional comments
Gonna have to go some defoliation very soon 💪 thinking I'll do that tomorrow morning
a year ago
I should have just let this one grow without doing anything but look how green she is!
a year ago
Got told I had to move this one because of our neighbours so I chucked her into the garden bed next to her sister. I think she looks a lot better in here
a year ago
Made this tie down for when this baby grows more I can tie the branches down easy. Also I'm thinking about topping once I get 2 more nodes to fill out the tie down I made
a year ago
Decided to bend her over to let the lower branches get some light
a year ago
The stems getting thicker in the spots where I squeezed it. Bending down every branch daily
a year ago
Squeezing the stem in a few spots every day to get that stem nice and thick. Thinking about getting a fan to blow on her while they are in the greenhouse
a year ago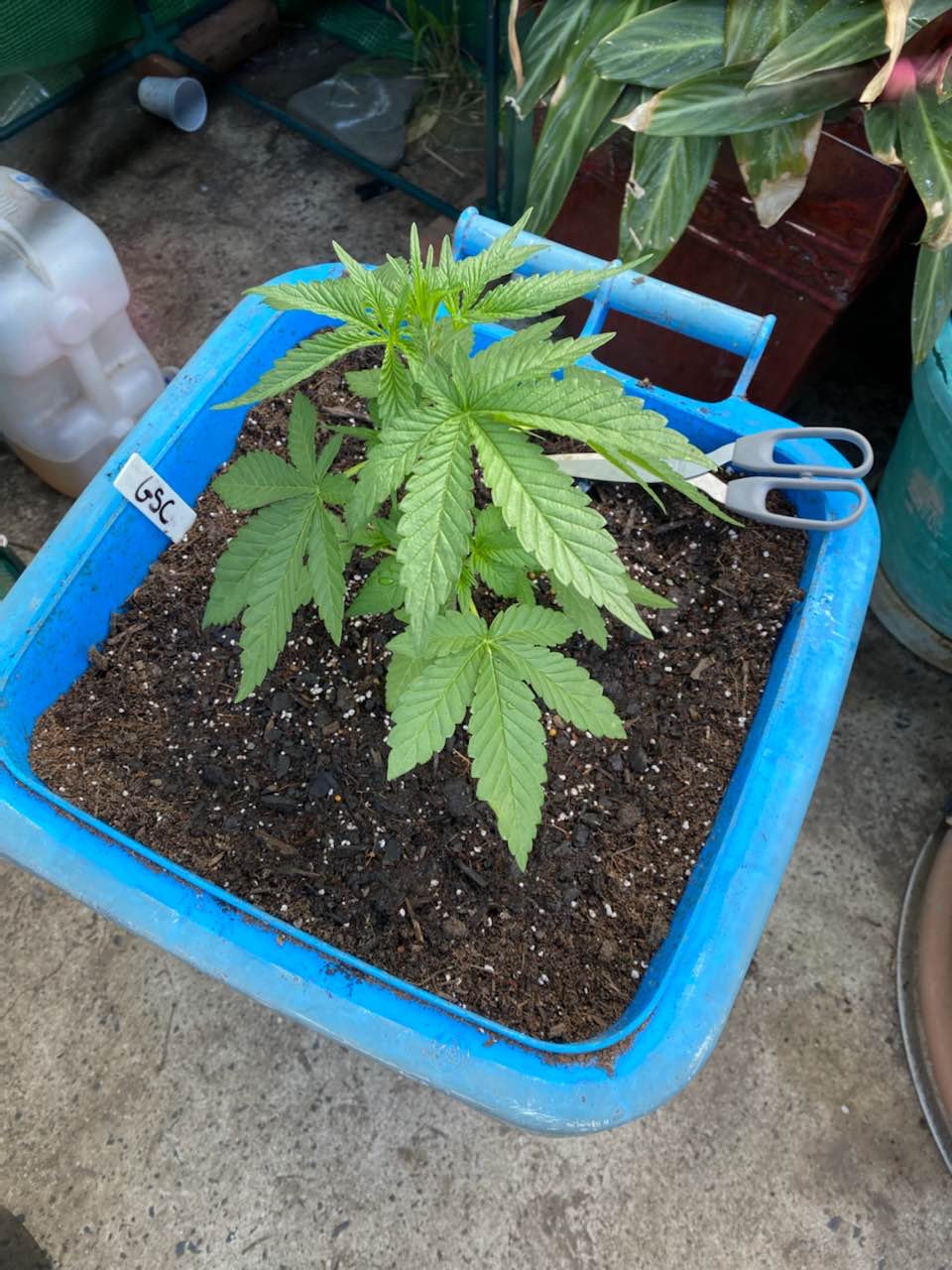 Okay so I've decided to transplant this girl into this bin as a pot. I think she will love it and grow crazy. Lots of goodies in the soil
a year ago
tamzy gona be a beast that. happy days
Peng Deffo gonna follow this 👌🏻
BlazedPapi420 Should I just let her grow or do some sort of training?
View 1 additional comment
I really want to do some lst or something to this plant but I feel I should just let her do her thing
a year ago
Doing this one a little bit different than the others. Instead of water ph 6.4 she gets a brew I make with different weeds,vegetable scraps 1 teaspoon of molasses into a 🪣 and covered with water for a few days mixing every day and then straining and using it to water her. Idk if it's even doing anything but I think She seems to be loving it. Who knows it might make a difference
a year ago
Think I'm Just gonna let this girl do her thing
a year ago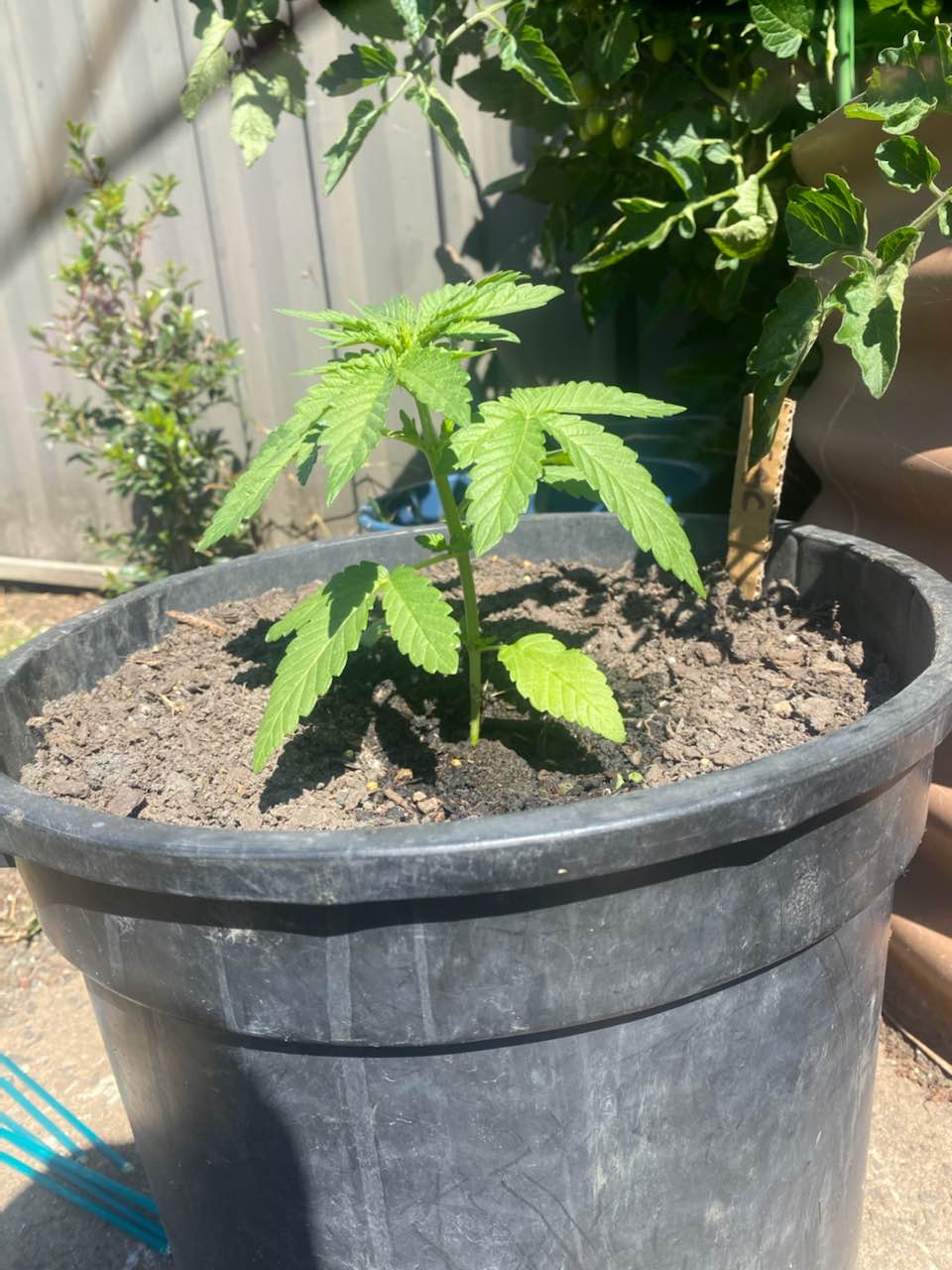 Thriving on neglect✌️😚
a year ago
Decided to put this girl into her final pot. She's got some nice roots on her! ❤️
a year ago
The biggest of the lot
a year ago
Gonna let this baby grow at least 3 good nodes before transplant into her final home
a year ago
She's sprouted
a year ago
Transplanted seed into pot
a year ago
Put in between a paper towel in a ziplock bag
a year ago
Put the Seed in a cup of water
a year ago
BlazedPapi420 Only till it sank then put in between a damp paper towel in a zip lock bag. Was less then 24 hours