NikoSbuds
Grape fruit and gorilla glue
First indoor grow
4 plants in a 4x4x90"
Looks like about a month left for these autos
a year ago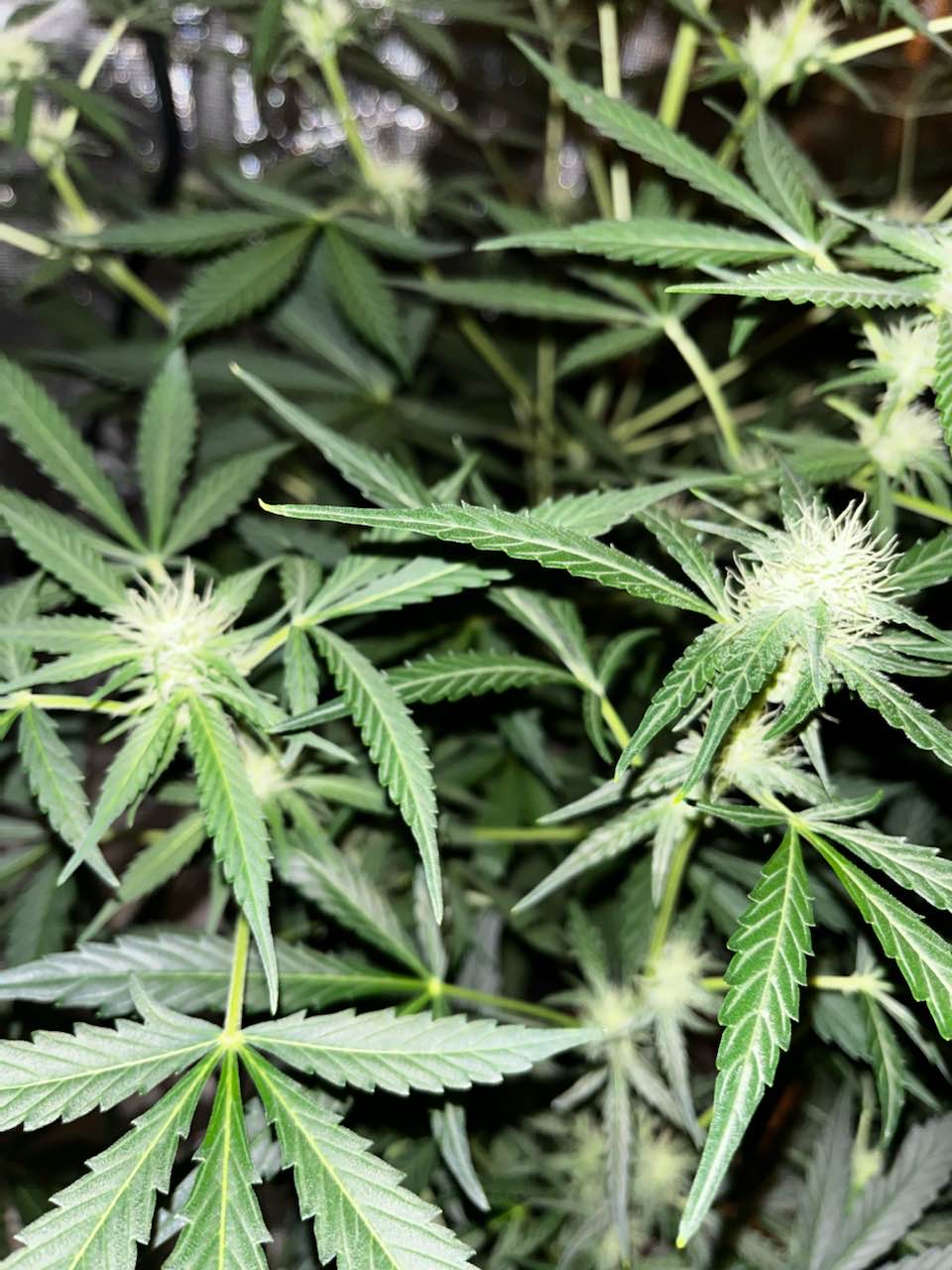 Day by day progression
a year ago
NikoSbuds Thank you man! Much appreciated. first indoor grow is going well
Looking great still
a year ago
Looking better today
a year ago
Think I need to do something any advice
a year ago
D B How long before your flipping to flower?
D B Nvm I just noticed it's already in flower.
View 4 additional comments
Getting there 😊
a year ago
Doing great starting to frost real nice on stems and they're thick
a year ago
Back two were defoliated 4-5 days ago seems to have been taken well don't think I'm going to stress them out anymore since they're autos. Maybe a little high on neuts going to stretch a feeding.
a year ago
Growing beautifully keeping 2 ft away from light it's at 75% humidity 30-60 range ph is 6.1 feeding twice a week watering every other day, misting everyday stems are getting real frosty too
a year ago
johnywestside When do you start training? And what kind of training will you do?
NikoSbuds I am not sure I will probably need advice for all that as this is my first time growing seriously! Do you have any tips?
keithlovesrach Looking good! I personally fim, due to the ability to grow lateral branching and the main top back. There's tons of ways to train plants. If you're comfortable with it, I super crop mine as well, but that's a while down the road. Have fun experimenting and happy growing!
View 5 additional comments
Then my outdoors
a year ago
Moved filter to top and repositioned a little bit they're looking great and should be amazing soon
a year ago
Took new pots well
a year ago
Frosty stems already
a year ago
Daily progression
a year ago
Roots were good to transplant
a year ago
Two sprouted last week two today planted two Saturday before the last the other ones last friday
a year ago