captainelastico
Twin wrecks and a Widow
Jan 2020
New seeds didn't pop using older ww seeds and newer train wreck
White widow and train wreck
There can be only one...left. Probably another week and then harvest this guy too. 2 ounces off first plant. Second plant drying. Started two new seeds!
3 years ago
First plant harvest 2 ounces of train wreck! Two more plants to harvest this week. Tried paper bag drying for the first time and it worked so much better for me.
3 years ago
Harvesting the left train wreck today. Others will be in a week or so!
3 years ago
Water change for back two. Bone dry after a week. Front still has half tank. WW budding. Back two bud bud budding!
3 years ago
Back TW is growing great. WW is so sad but starting to flower. Drinking 3 gallons in a week now.
3 years ago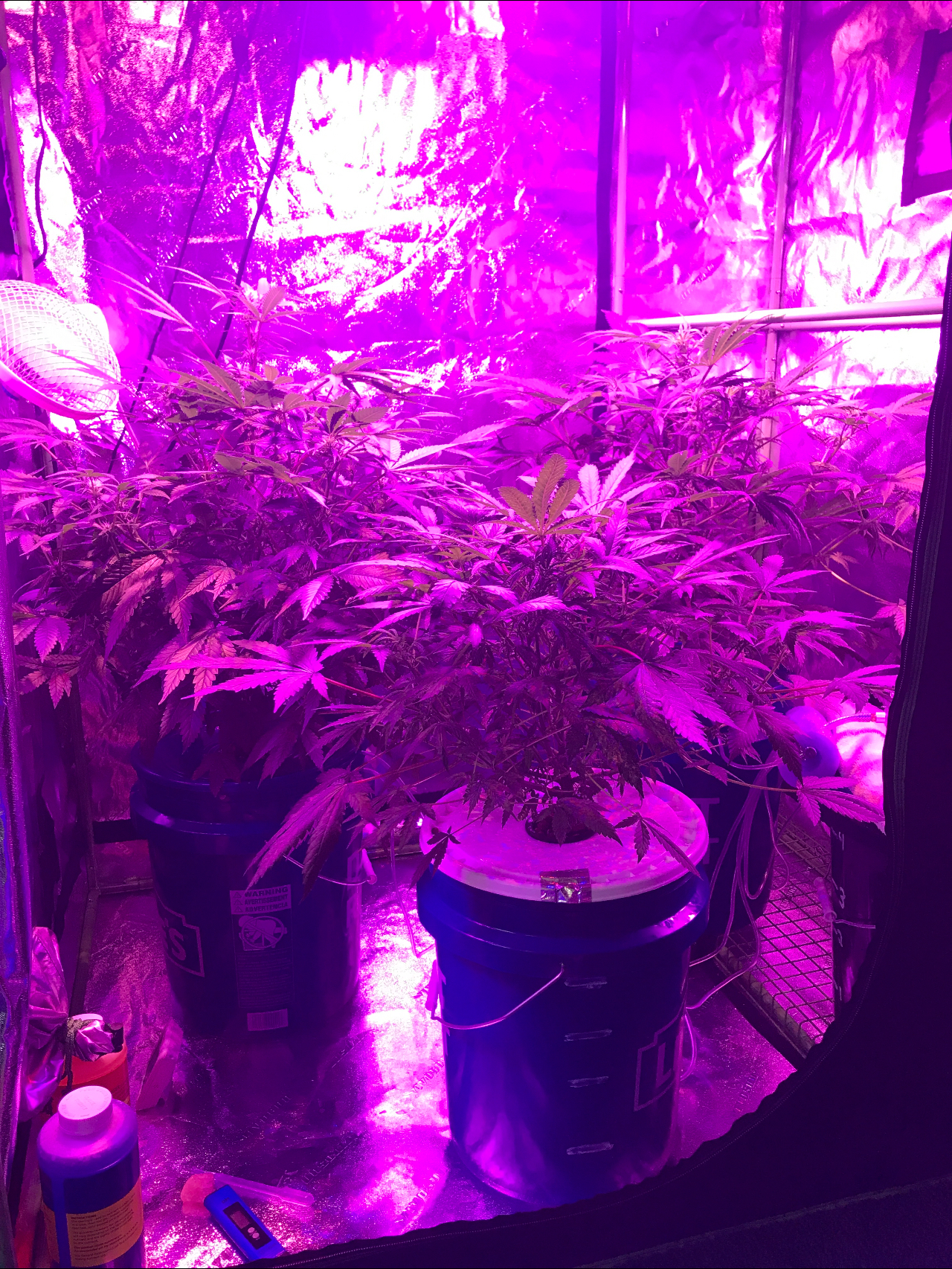 Flowering and taking off. Reduce nutes for ww and seems to be doing better.
3 years ago
Back left train wreck is doing great. Back left train wreck is a week behind but doing well. Front widow is having some leaf issues so hoping the two new air stones and this water change will help.
3 years ago
Moving day! Excited for my new setup.
3 years ago
Doing well. Roots have all grown. Time to move them this weekend to their own buckets and do a little LST. Got a drill pump to help w water changes. Little discoloration on the white widow bottom leaves but top new growth looks good.
3 years ago
Changed the water to real nutes now and cleaned out the reservoir a bit. Still on drip. First TW has nice little root coming along. No root yet for the WW. New TW is stuck in seed shell like her sister was. Exciting!
3 years ago
Second white widow no sprout. Started another train wreck and she seems to be sprouting. Probably a week between the other tw / ww and this tw. Waiting for roots to show below to move them to new homes.
3 years ago
Moved from tiny green house to drip system container. Train wreck sprouted first. White widow just behind it. The last widow had a tiny root forming so we'll see where it goes.
3 years ago
Train wreck popped. White widow seeds are starting to push up. New white widow seeds look stalled out.
3 years ago