p4tr1ck
Tropicana banana and zkittlez run
Third grow going for 2 plants this time :)
Two plants in 2x4 tent with vipaspectra p2000 200w light,ac infinity t6 in-line fan, oscillating fan,nectar of the gods nutrients,roots organic potting soil
Tropicana banana pheno and zkittlez pheno
Just an update after doing some lst
a year ago
Lots of lst done!!:)
2 years ago
F.i.m is working great on Tropicana banana and I just topped zkittlez now time to see some real growth, I also fed both with 500mL
2 years ago
Zkittlez has just been transplanted everything went great now time to wait for her to recover so I can top :), Tropicana banana is doing much better she's looking a lot happier than before the f.i.m worked perfectly and seems to be boosting lots of growth :)!!!
2 years ago
Been 2 days since transplant she still looks very sad and seems to be wilting away anyone have any clue as to what's going on with her !?
2 years ago
T.b has been transplanted and has started lst and has gotten her first feed with nutrients yesterday zkittlez is moving along well t.b(big one) looks a little sad and has some type of deficiency on leave anyone know what it is?
2 years ago
The big girl is Tropicana banana everything looking great the smaller one is zkittlez and is starting a little late as I had 1 seed fail and had to use it instead but she'll catch up !
2 years ago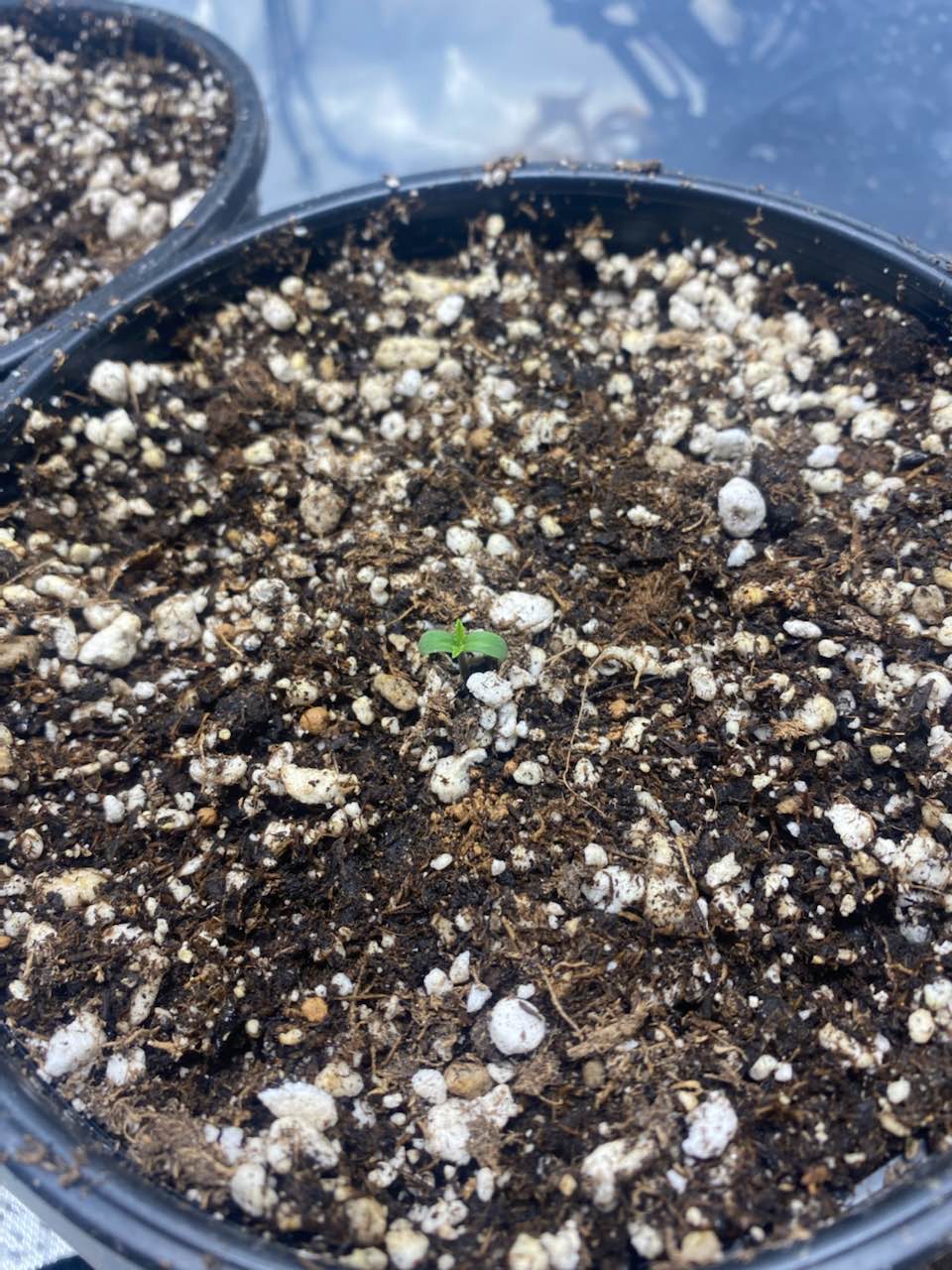 Tropicana banana has sprouted out the soil now waiting for the black destroyer to do so as well will update when both are sprouted
2 years ago