StayMedicated_LilFaze
Big bud
Ilgm autoflower
ILGM auto flower
Hung to dry started cure nov 17 130 grams
a year ago
1st night of dark
a year ago
Watered yesterday with plain ph water 💦
a year ago
medicalmike Thanks i appreciate it do you think that's a must for all grows??
View 7 additional comments
Defoliated a lot of dieing leaves and some blocking bud sights and some LST work
a year ago
Watered ph 6.2
a year ago
Trying to control the heat
a year ago
Watered with density 6 ml 1 gallon ph 6.1
2 years ago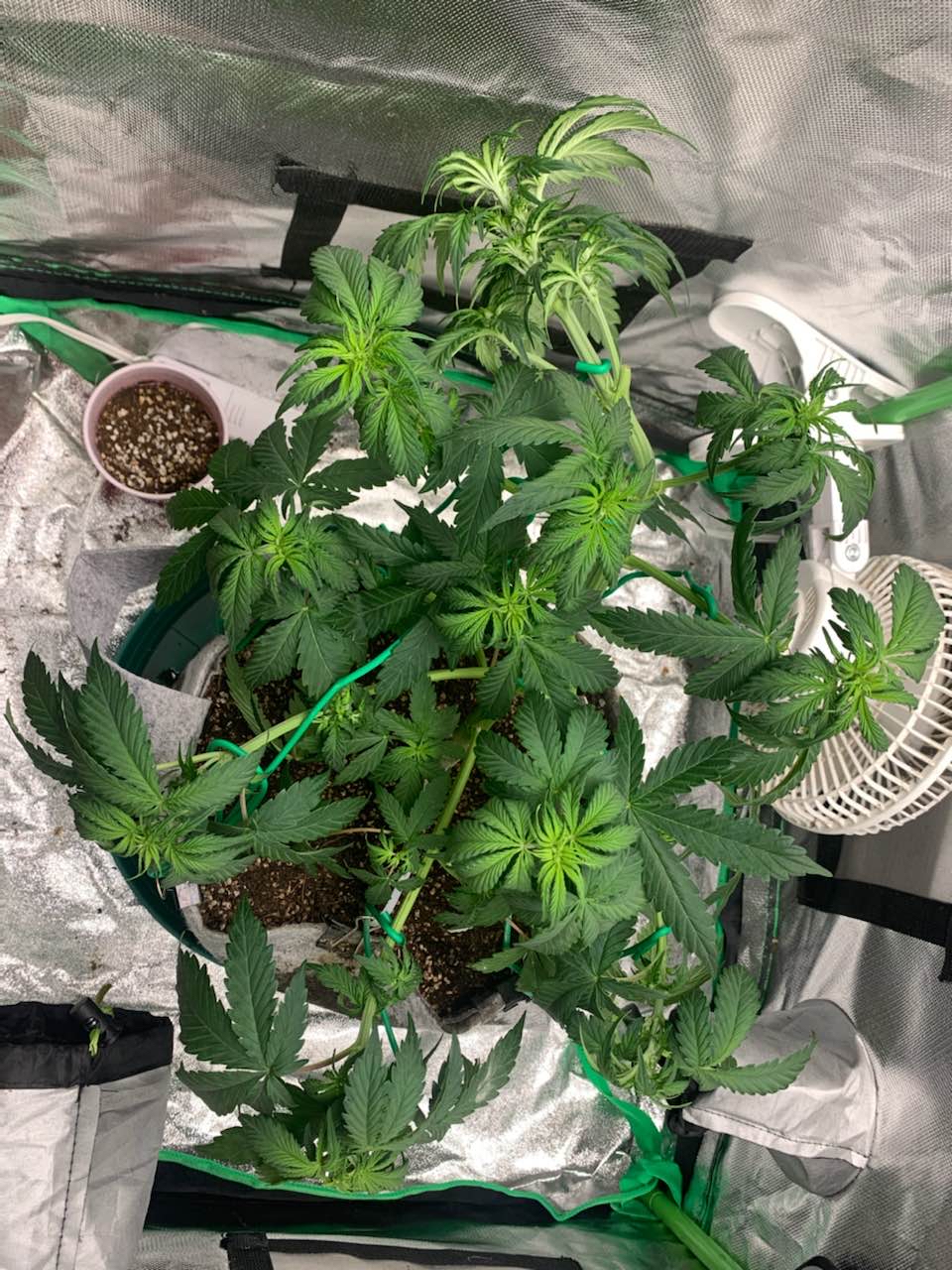 Top dressed 484 flower and bone meal 10 tablespoons did some lst and defoliation and fed recharge
2 years ago
Caliban 10tbs seems like a lot of P-K in one feed. My plan is 1-2tbsp of bone meal max for flower. Those girls look over fed and overwatered? Just an opinion but it looks like my last grow. Drooping dark green leaves are classic over nute.
StayMedicated_LilFaze Idk she was about to go to sleep and I did some defoliation that day but the next day she was right back to normal and I did 7 of the 484 and 3 bone meal first time trying dry nutes so I'm going by what it says on the back and some YouTube videos
Lst working great
2 years ago
Watered with ph 6.4
2 years ago
She looking good
2 years ago
Transplanted to final home watered with recharge
2 years ago
She growing fast
2 years ago
She's looking good
2 years ago
Looking nice 👍
2 years ago