Milky Way F1
May 2023
Fist try with F1 Hybrid Seeds
F1 Hybrid Blue Mammoth x Blue Dream x Sin Tra Bajo Auto
Really don't know when to harvest this one
2 months ago
SaviiBuds She's gotta be close. Do you have a jewelers loupe or a little wireless microscope to look at your trichomes? If not, they are worth the $10-$15 investment to make sure you're getting the most out of your plant. She looks great!
Dpoolig I need to purchase one asap, this is the best grow I've ever done and best smelling out of all my plants, wish I didn't put her in a lil solo cup
Smells like a gas station!!
2 months ago
Gave her a hair cut, looking beautiful
3 months ago
BEAUTIFUL! Smells more dank than any of my other plants
3 months ago
She smells like gasoline!
3 months ago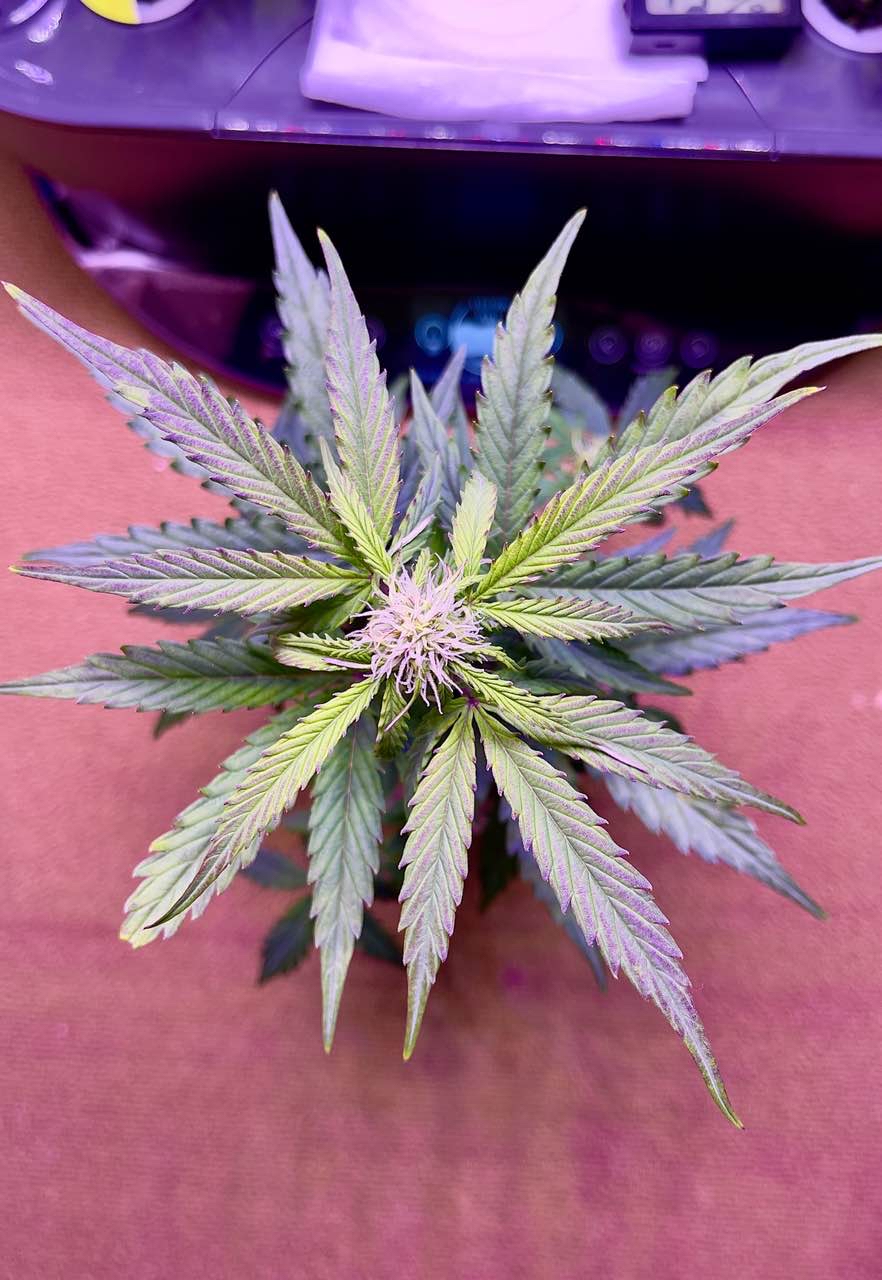 Gave her a little trim, letting her grow completely in this cup 😂😂 BTW this plant smells more potent and skunky then any of my others
3 months ago
HokieHigh2011 Looks good! My first one is an Apollo F1. I'll keep an eye for comparison.
Dpoolig I started this one in my yard for about a month and once I moved her to the lights she started exploding! I'll be checking your updates
HokieHigh2011 Ahh I've been trying to figure out how mine might react if I took it inside from the greenhouse when on vacation in a couple weeks, google didn't have much to say. Sounds like that may not be an issue. Have you ever done that during flowering?
View 1 additional comment
20 hours light 4 hours darkness
4 months ago
Leaves stretch out over the cup in 1 day
4 months ago
Moved her under some grow lights and the results are amazing!
4 months ago
Really blowing up now
4 months ago
Temperatures were in low 50s so she started slow
4 months ago
Took her outside
4 months ago
This happened in less then 2 days..
4 months ago