The CPA twins
Autoflower Hydroponic DWC
2 autos in Dwc. Let's see if I can get some indoor yield. My indoor have not yielded very well to this point.
Critical Purple Autoflower-Growers Choice
Chopped. Trichomes we're cloudy with a chance of amber
7 months ago
Found possible spider mites. Sprayed light neem oil application on fan leaves last night. Sprayed light Dawn soap mixture on leaves and wiped off this morning. Completely cleaned out and disinfected grow tent, fan, lights, chords. Changed res w/ 1ml per liter hygrozyme, 2ml per liter nutrients, 1 ml per liter overdrive.
8 months ago
Caliban Looks like Mites. Also try Spinosad spray. I use that. Green cleaner and neem oil every other day for a week.
Caliban It's rare for them to appear indoors. Did you have the plant outside at any point or do you do outdoor gardening?
NMcannabisGarden Yeah I brought in some clones from my outdoor ground grow without quarantine.
View 4 additional comments
Little sister still small but gorgeous. Gave light nutes with overdrive
8 months ago
About a month left I think. She's doin spectacular. My best indoor auto yet. Reservoir change today at half strength anutes and added overdrive at 1 ml per liter.
8 months ago
Keeping nutes at about half strength. So many trichomes even on the leaves. Week 3 of flower
8 months ago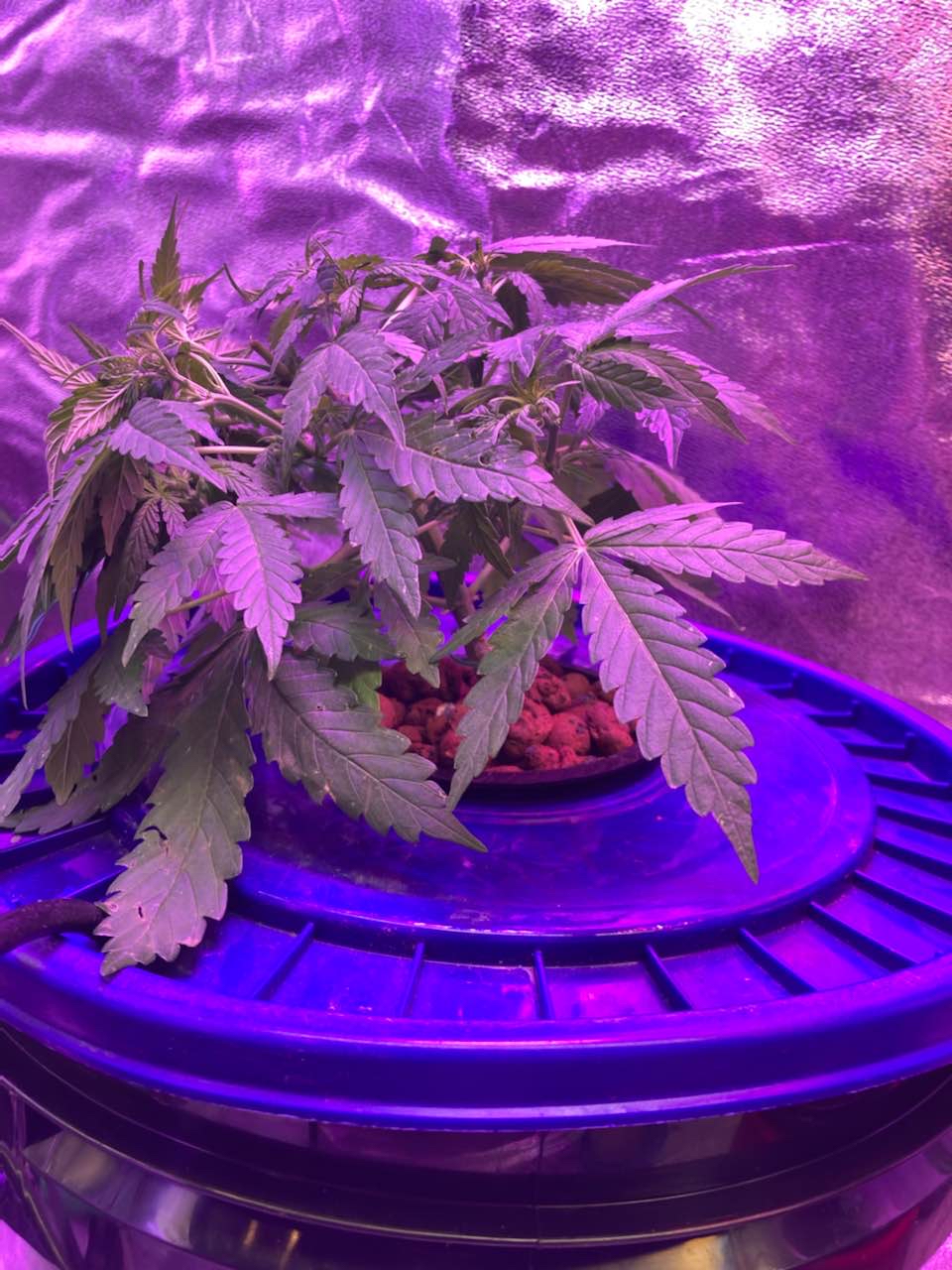 New 3gal reservoir filled yesterday w/ 2ml per liter advanced nutrients micro, grow and bloom/ 12ml hygrozyme.
9 months ago
NMcannabisGarden Moved little sister to an air pot outside. She seems to love the rainy weather
Last chance for LST. The big sister has a lot of preflower. None on lil sis yet.
9 months ago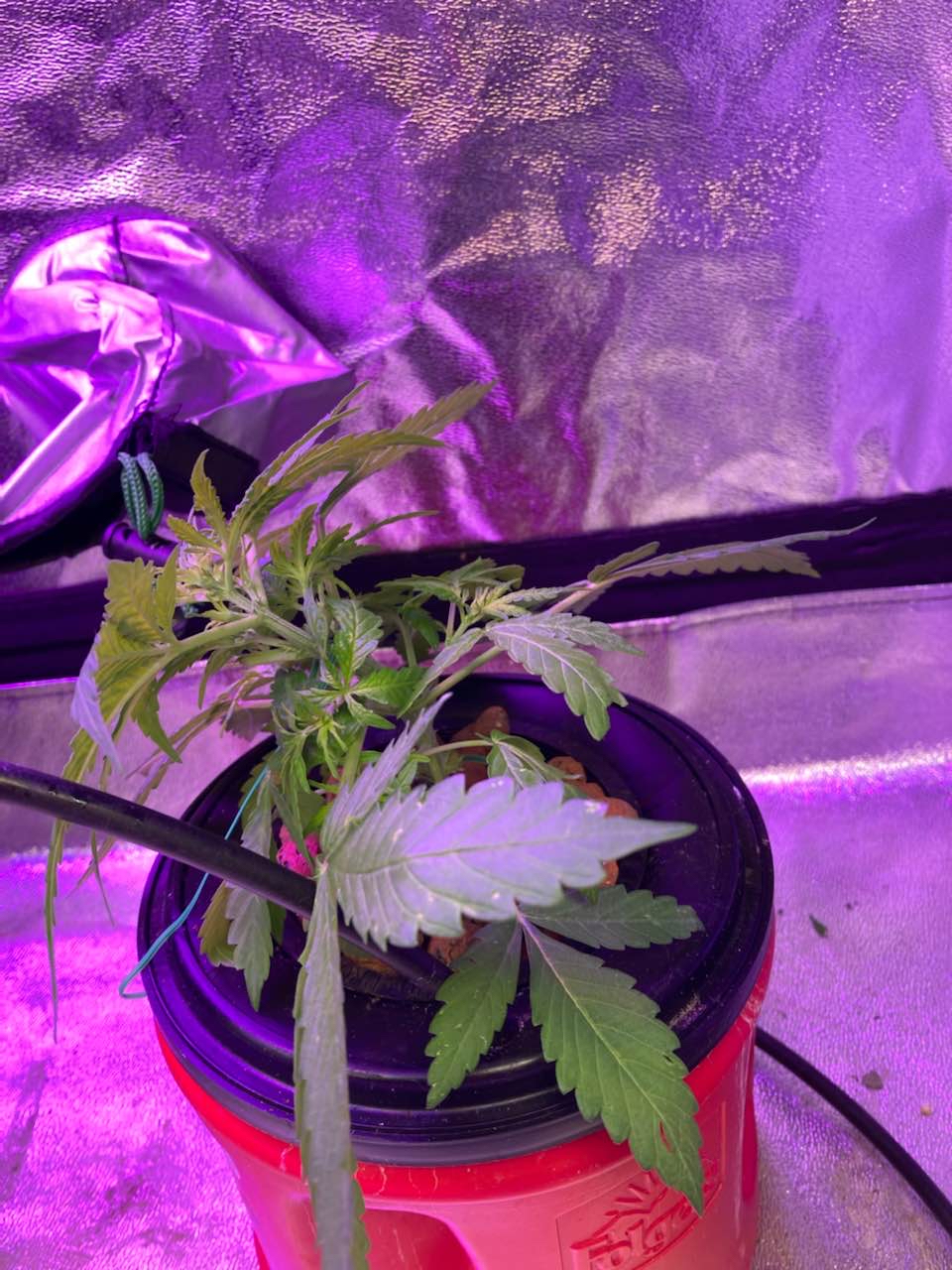 Super light Defoliation and super light stress training. Don't want to screw the growth on this lil monster girl.
9 months ago
Res change day. Drank about 1/2 the res in a week. 2 ml of grow, micro and bloom advanced nutrients and Hygrozyme. Preflower on the big sister.
9 months ago
Hydro girls…. I wish they all could be California
9 months ago
One's taking off. The other still stunted but I do see some new white roots so I'm still hopeful for both
10 months ago
Lil stunt has a new white root! Very hopeful. Her main tap root damped off. Her twin sister still coming along nice with noticeable daily growth.🥰
10 months ago
Steady growth
10 months ago
Perfect start to one, the other has new growth after her light burn so there's hope. I am so excited to attempt Hydro again with a little bit of experience this time and some of the right equipment
10 months ago
2 Baby auto DWC's. 1st light burned and stunted. 2nd going great so far.
10 months ago