stuffedbubble
Northern Lights
August 14, 2020
Here we go pt. 2
Day 4 of drying. Small dehumidifier and fan running. Smelling grassy!
2 years ago
Time to chop. Trimming off all larger sun leaves, then hanging in tent with dehumidifier
2 years ago
Tent has become a big hot mess, with some stems weighed down, some leaf discoloration. Have been flushing with 1/2 gallon of water daily. Think it will be harvest time soon.
2 years ago
52 days in veg, 46 days in flower. 44% RH, 71°F. Northern Lights has been a quicker grow, plumping up and getting brown hairs faster than OG Kush. Going to try some auto flowers next round.
2 years ago
Looking frosty. Moving along quickly. Humidity picked up — added small dehumidifier to balance it out. Cal mag supplement.
2 years ago
Really nice flower blooming.
2 years ago
Flowers looking nice 👍
2 years ago
More experimentation this time, training and pruning. Happy with a wider spread, but will aim to make a more even canopy next round.
2 years ago
I think we're gonna need a bigger tent 😂
2 years ago
Big lush babies got their 12/12 growth spurt and filled out the whole tent.
2 years ago
Screen set in, one final big prune. Switching to 12/12.
2 years ago
Looking lush, filling in the 3x3 tent. The height is phenomenal. May have to switch to flower a bit earlier to accommodate height.
2 years ago
Still wish I'd started more LST earlier to get a more even height, but the shape is nice and I bet the harvest will be better than the last.
2 years ago
More LST, up to node #8, but starting to take shape. Still FIMing every 3rd node or so
2 years ago
They've taken well to training and pruning. Left one was FIM'd, right was topped.
2 years ago
Cobe Sweet, enjoy your grow man!
A little more training and pruning
2 years ago
First pruning, topped the one on the right. Starting LST on both. Fertilizing with FF Grow Big every other day.
2 years ago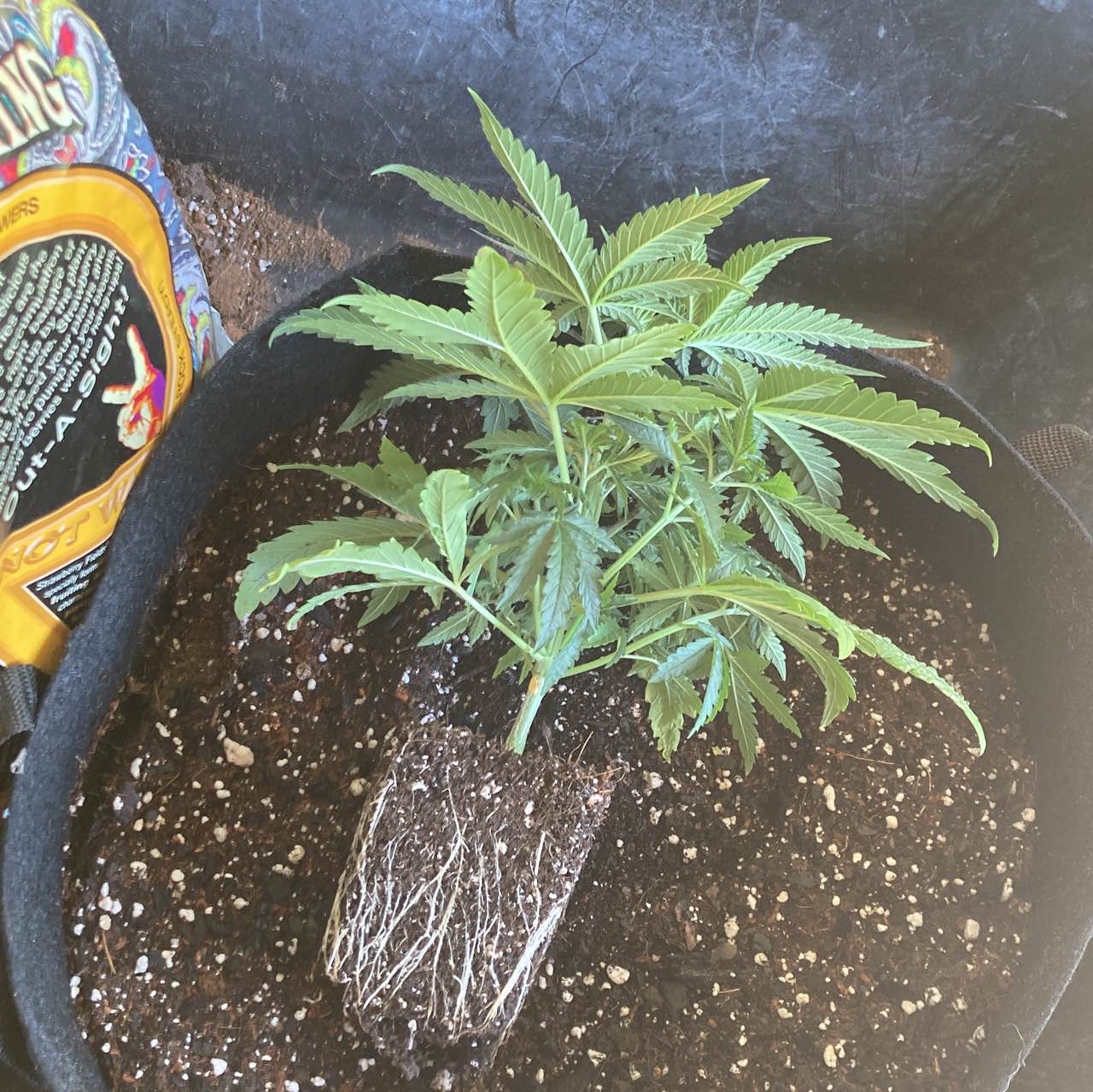 Roots look beautiful. Transplanting to 7 gallon pot. Fox farm Strawberry Fields, with a bit more coco mixed in.
2 years ago
Just about ready for transplant into 7 gallon pots
2 years ago
One is having a rough time, but I'm sure she will snap out of it.
2 years ago
Lowered the light just a bit. A little leggier than I would like, but I think they're showing good progress.
2 years ago
We've got sprouts. Northern Lights feminized from Seedsman.
2 years ago