Runtz auto
Linda seed
Flowering Time 8 - 10 weeks Height medium Genotype mostly indica Seed Type Autoflowering Yield large Growth Area Indoor, sunny mediterranian, temperate continental, cool cold THC Level over 20% LED optimised Strains yes Kush Strains yes Genetics Zkittlez x Gelato Runtz Auto คือเมล็ดพันธุ์ Linda Seeds ที่มีชื่อเสียงของ Runtz ซึ่งมาจากการผสมข้ามระหว่าง Zkittlez และ Gelato เป็นพันธุ์เรซินและมีกลิ่นหอมที่มี THC สูงถึง 23% ปลูกง่าย เป็นพันธุ์ที่ปลูกง่าย โดยเอื้อมถึง 1.2 เมตรในร่มและ 2.5 เมตรในกลางแจ้ง เนื่องจากความสูงไม่สูงมาก จึงเป็นทางเลือกที่ดีหากคุณสนใจปลูกในบ้าน ด้วยระยะเวลาออกดอก 63-70 วันถึงผลผลิต 400-500g / m2 อร่อยหลากหลาย มีกลิ่นหอมหวานและผลไม้รสอร่อยที่ยากจะอธิบาย ผลของมันเริ่มต้นด้วยอารมณ์ร่าเริงและมีความสุขจากนั้นก็เข้าสู่สภาวะผ่อนคลายที่น่าพึงพอใจ
Start training BrO !!! Happy 😎
6 months ago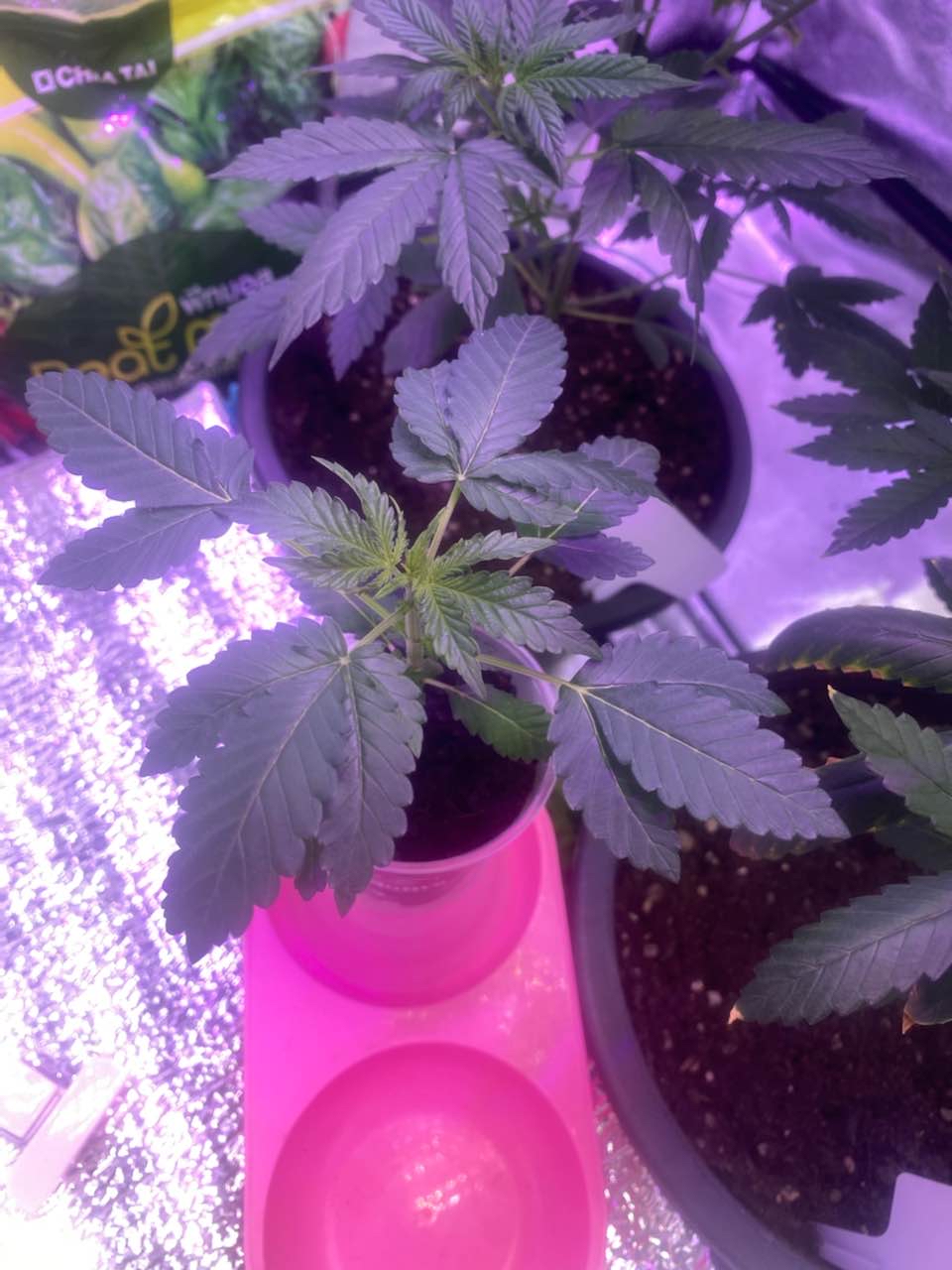 Armji420 Put only peach moss, do not apply fertilizer.
stick e fingerz I'd tape up the sides of clear cup to ensure no light hits the root zone 💪🏽
Caliban I would transplant for sure. And keep the cup out of the light. Clear plastic exposes those roots. Not good for them.
View 1 additional comment
Happy birthday Runtz
7 months ago