Primal Punch
Fall trees
Got the seeds let's see how many will be girls
What y'all think this is? The others look great!
2 years ago
annmiky I think nutrient burn. You guna defoliate?
noobnomore44 I do it slowly but yeah for sure but I don't think it nutrient burn because I grow organically
noobnomore44 I think it's a root issue I'll let it dry out and se if I can generate some new root growth
View 14 additional comments
Week 2 and a half 😂 Got the spider mites under control I still see some here and there but overall, I like what I see. The peyote WiFi looks like it has some mag issues I'm trying to correct, watered with epsom salt for plants. By the way I found a boy in my garden, had to get rid of a Primal Punch 🥺
2 years ago
Just 2 days later…This canopy needs work
2 years ago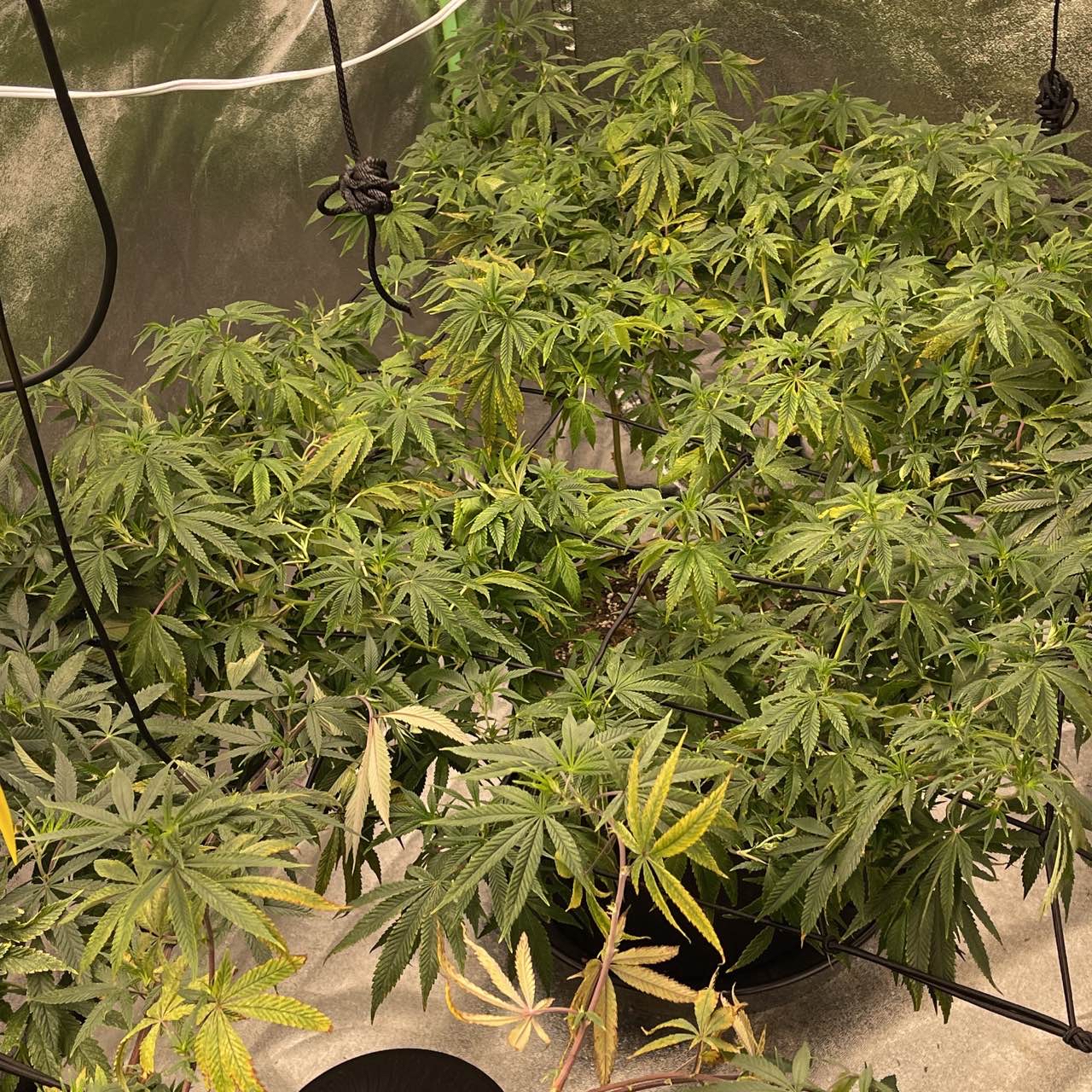 It's been a while but I had these girls in that small tent to long an now I have spider mites😫😓but they are under control. Took a pic of the damage.Never had an issue with these ever but that's what happens when you don't plan your grows correctly. I'm using insecticidal soap and neem oil to try and control them. And they are in the first week of flower. These girls are Primal Punch, Piss on Fire, and Peyote WiFi.I think I'll pull another 2 pounds but we will see.
2 years ago
These girls are going to do great things!
2 years ago
Finally another update! Just removed the large fan leaves and watered them at a ph of 6.6 I am still trying to determine each of there sex right now but it looks like there may be 1 male in the mix. A couple more weeks will tell.
2 years ago
Got a bit bigger!
2 years ago
Looking forward to seeing these girls get bigger!
2 years ago
Starting to get true leaves 🍃!
2 years ago
Just put seeds in the cups!
2 years ago