9 Seeds. Tropicanna Bannana. Autopot.
4th Grow.
4th Grow. Indoor 4x4 tent. Marshydro FC-E 4800 growlight. Autopot. Freedom Farms premium classic soil. Flora series nutrients.
Tropicanna Bannana Sativa Photoperiod
Small yield. About 300 grams. Quality good tho.
4 months ago
Harvesting in few days
5 months ago
Flower 59. Not alot of milky tricholms yet.
5 months ago
Flower 55. Have to harvest in next 15 days because im moving. So going to start flushing.
5 months ago
Caliban Looking good. But why flush? Are you organic?
Caliban If hydro I wouldn't flush until the last few days if at all. You could just reduce the nutrients too. The plants look gealthy
View 7 additional comments
As Farms 🔥☠️ Can I ask you,in what % you have grow Lights???
SuperCheeseDude 4x4 tent. Running lights much lower this grow. Its a mars hydro FC-E 4800 running it around 50%-75%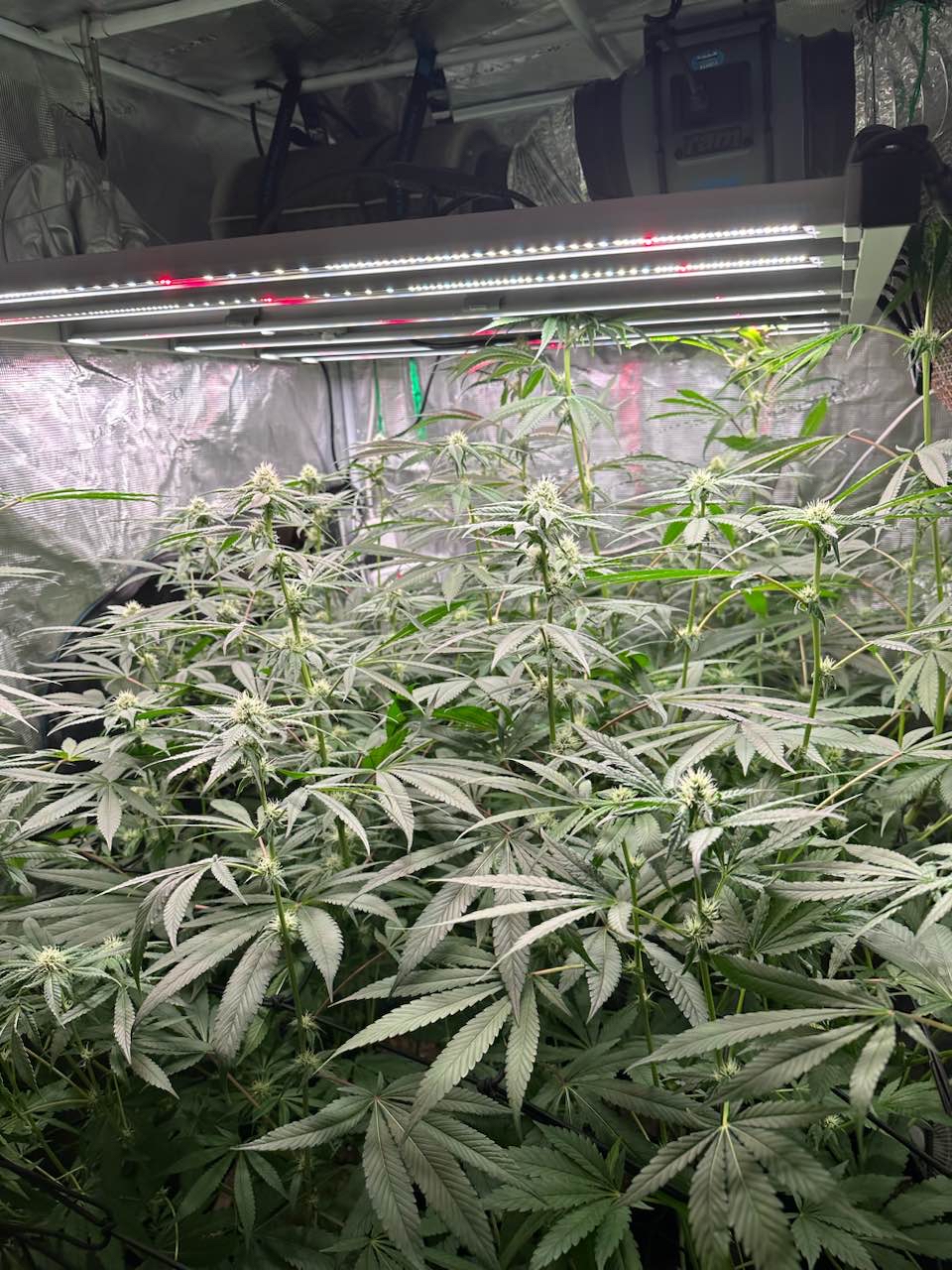 Day 30 flower. Welcome to fck city. What happens when you dont tend to you plants. Ws away for awhile. Plants stretched big time. Installed another net had to put the branches down again and snapped like 2, so bad. Lets hope it works. Doing small flush again for week then big feed again.
6 months ago
Stretching still
6 months ago
Seems like flowering going a bit slow not sure. Just past 16 days now.
7 months ago
2 week flower. Massive defo. Added third and last net.
7 months ago
Day 2 flower. Adding 2nd net now.
7 months ago
No effort what so ever on this grow havent even topped them. Added net week or so back, tucked them underneath now again.Too busy with work. Two of the plants are 2 weeks behind as well. Recon i still might get some goods buds tho. Adding preflower nutrients in the autopot. Will flip end of week.
7 months ago
So going to end up only with 8 plants it seems. 6 of my seedlings didnt make it because of the heatwave in cape town the past two weeks. Not even my AC could save them.
8 months ago