Marijuana #1
First Grow
Growing For The First Time Seed #1
Week 14 Still Growing Also Had To Trim Not Sure If Its Gonna Make It Tho😢
a year ago
bonrad24 I would top the plant it is still growing but cannabis will usually only grow straight up unless you either top it or low stress training. if you are just trying to grow a tall plant thats fine but a wide plant will get you much more cannabis
bonrad24 youtube has alot of videos on how to top cannabis plants and widen out a plant!
Nana254 Bet thank you i gonna look rn @bonrad24
Week 11: Had To Trim A Few Leaves But Growing Great Still Haven't Transplanted But Its Ok For Now
a year ago
Week 9 still growin havent transplanted yet but i am today any tips on transplanting? im scared its gonna kill my plant when i do😳
a year ago
stick e fingerz Wet paper towel on top of soil before you flip it over to keep things in tact then just do it bandaid style 💯
SmashDaB Good idea on the wet paper towel method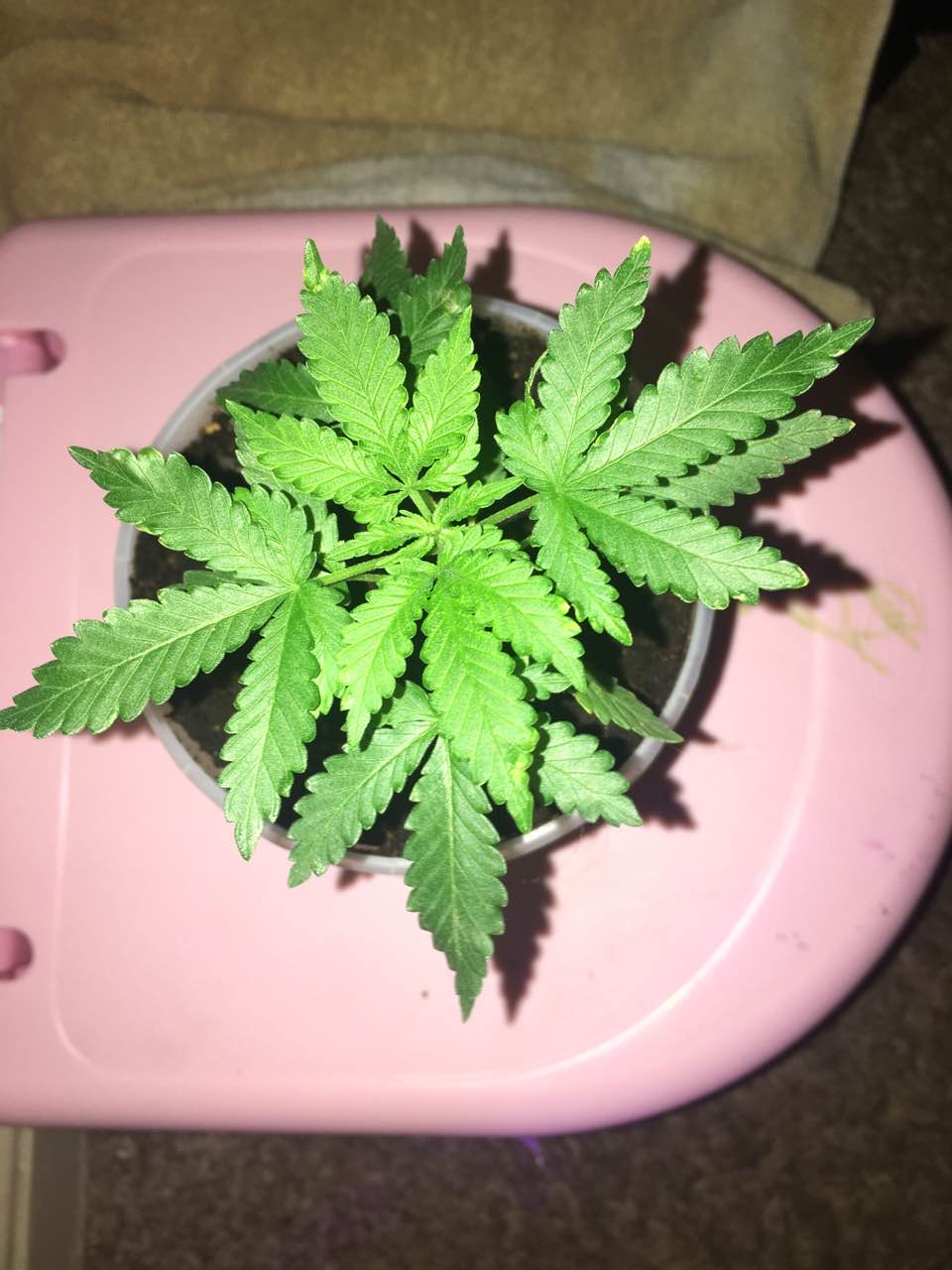 Week 8 Still Growin Great But Does Anyone Know Whats Happening to my leaves wayyy at the bottom????
a year ago
stick e fingerz Looks like Lack of oxygen to the root system early on …..imo
Nana254 How would i fix it? @stick e fingerz
stick e fingerz Don't think you need to do anything at this point looks like some solid growth and development just remember for the next time small seedling small amount of water keep them covered for the first 15 days and on a heat mat to develop that root zone
View 8 additional comments
Week 7 Still Growing Everyday✅
a year ago
Week 6 More Growth Everyday🤙🏽lmk anytips/facts about feeding,what yall use,ect.
a year ago
HammertimeAZ I use premium soil and no nutes but that's just my ho
It's been 5 weeks and a day its still growing showing more leaves and getting bigger but need tips on transplanting or is it still early??🤔🤙🏽
a year ago
stick e fingerz I'd wait till you have 3 nodes of 5 finger leafs or the plant extents the diameter of the cup 👍
Nana254 Ok and yes I just had got thru spraying the top @stick e fingerz
Week 4 Growing great more growth every day
a year ago
Week 3 coming along great! More growth every day.
a year ago
It's week 2 new set of leaves coming in! Plant shows to be healthy/happy. Any random tips for anything during growing these plants?👀
a year ago
First grow anyone have any tips?
a year ago