GreenLeafFarms
WW4/21
Summer 2032
5 White Widow Plants in starter pots which will be replanted into Living soil pots. They are in a small 5'x6' custom greenhouse. Litever 24v Plant Grow LED Bars for the Lighting. Vornado 4"fan, water filtration system.
Started a Cannabis Cleaning business. Just dropped the merchandise to help get funds. Anything helps great products and fairly priced. Once This is up and going if you can provide proof with a picture with Canna Clean Merch I will give you a discount. Thanks for the support. https://cannacleanllc.myshopify.com/
a year ago
View 6 additional comments
Moved the girls around and changed the light to a more powerful one and the plants are weeping some are rebounding but others are taking a little more time. Anyone have any tricks to help smooth the transition
a year ago
Trinidaddy Were you using flowering lights for these girls before? What kinda of lights did you switch from and what did you switch to?
GreenLeafFarms I had like a purple led lights and went to white led light
Girls are looking beautiful
a year ago
Does anyone else just find themselves looking at these plants and then realizing 20 mins just went by and your still amazed by this beautiful plant.
a year ago
moneymike1983 Yes. I have a chair right in front of the door to my grow space. It's my thinking spot.
Mystrain420 Should talk to them..I do lol. It helps them to hang n talk to them Scientists say
Trying to battle the temperatures right now
a year ago
Growing like crazy
a year ago
MAE is doing the best 6 leaves
2 years ago
Molly 3.5inchs tall grew .5inch after moving the light closer
2 years ago
Mary Beth 2.25inches moved light closer small growth .25inches from day 6. Has very good leaf structure.
2 years ago
Mabel 3.25 inches .25 inch growth from day 6. Solid leaves, good structure beautiful color already.
2 years ago
MEL. 3.5 inches. .25 inch of growth since day 6. Leafs are starting to grow very well.
2 years ago
MAE 2.5 inches. .25inches of growth since day 6, New leaves came up over night. I think she might be the best looking one.
2 years ago
Budds420! She's a beauty! Hard work is paying off green leaf 👏🏽
GreenLeafFarms Thank you very much it's been hard work getting everything lined up and ready
Molly grew over 1" last night.
2 years ago
Mary Beth is growing a little slower, but she is still forming good leaf structure.
2 years ago
Mabel grew about a half inch over night. She has good leaf structure.
2 years ago
Mel Grew about an inch over night. Biggest so far. Good leaf structure, strong stem.
2 years ago
thekindway That seems to be stretching quite a bit. Usually means your light isn't strong enough or close enough. You want to keep that stretching down to maintain short internode length. Happy growing, good luck!
thekindway Any time! I love being a part of a community that wants to see everyone thrive and do good things. Take everything people say with a grain of salt though and do as much research as possible. I'm doing my first documented indoor grow but I work in the legal industry and have lots of experience. Always here to lend a hand or share resources. Grow baby grow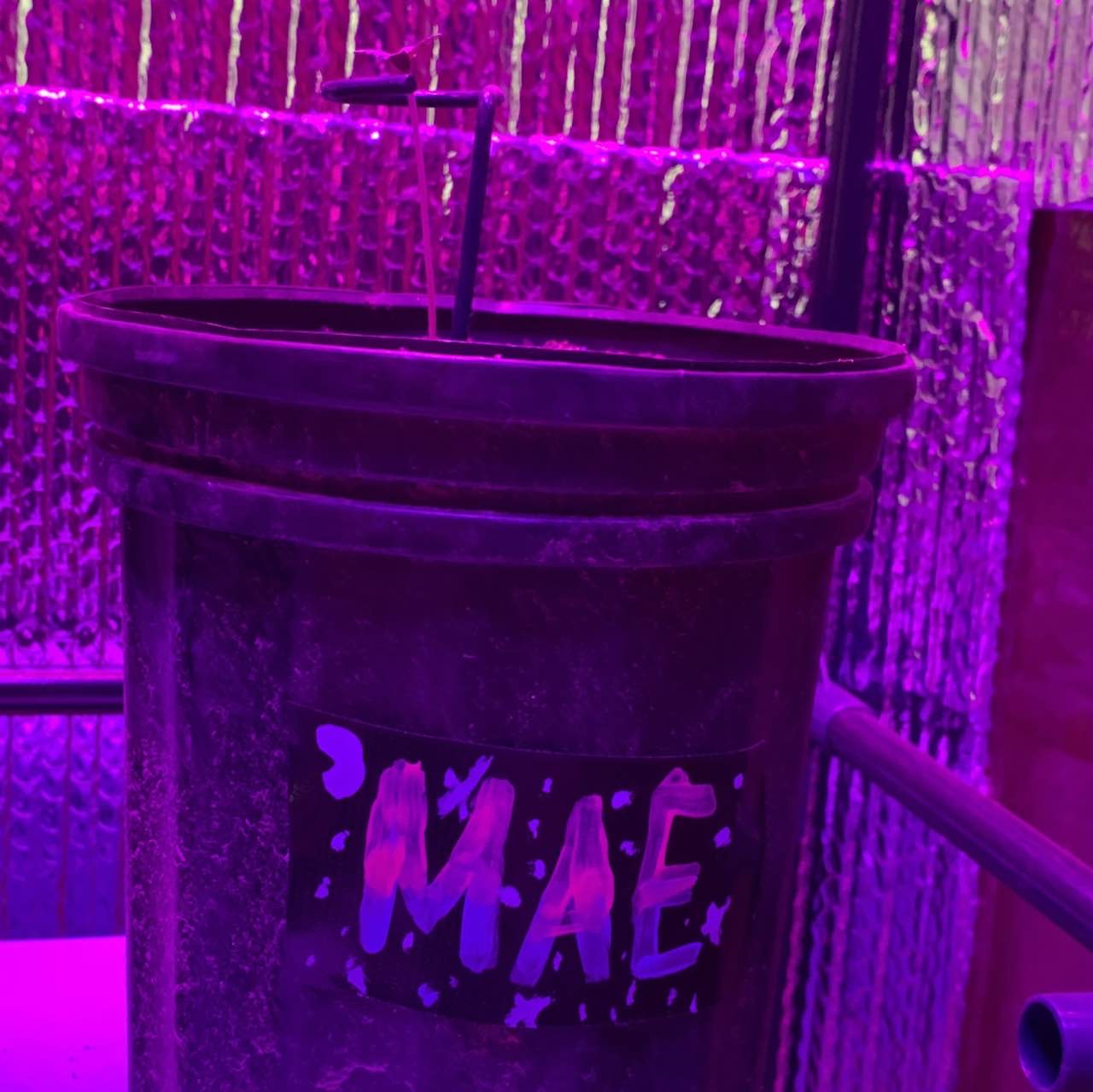 Mae growing a little slower than others, but good leaf structure, strong stem.
2 years ago
Mystrain420 She's stretched, if nobody told you already you should get your lights down closer, they should never need support in the seedling/veg stage. Good luck with her 👍🏾