sarahvictor
Lemon OG Haze
Autoflower
First grow. Using Smart Naturals HAPPY FROG POTTING SOIL containing Mycorrhizae and Humic Acid.
Legit. No better feeling than NOT paying a dispensary (or whoever else) for your bud. HOLY HEAD HIGH BATMAN!!!
4 years ago
kegstand_vane Exactly you know where it's been and what's been done to it 100% of the way amazing looking bud by the way beautiful purple coloring
Harvest ... also pretty sure this isn't Lemon OG — pretty sure this lady is Dark Purple 🤔
4 years ago
She almost ready 🤯
4 years ago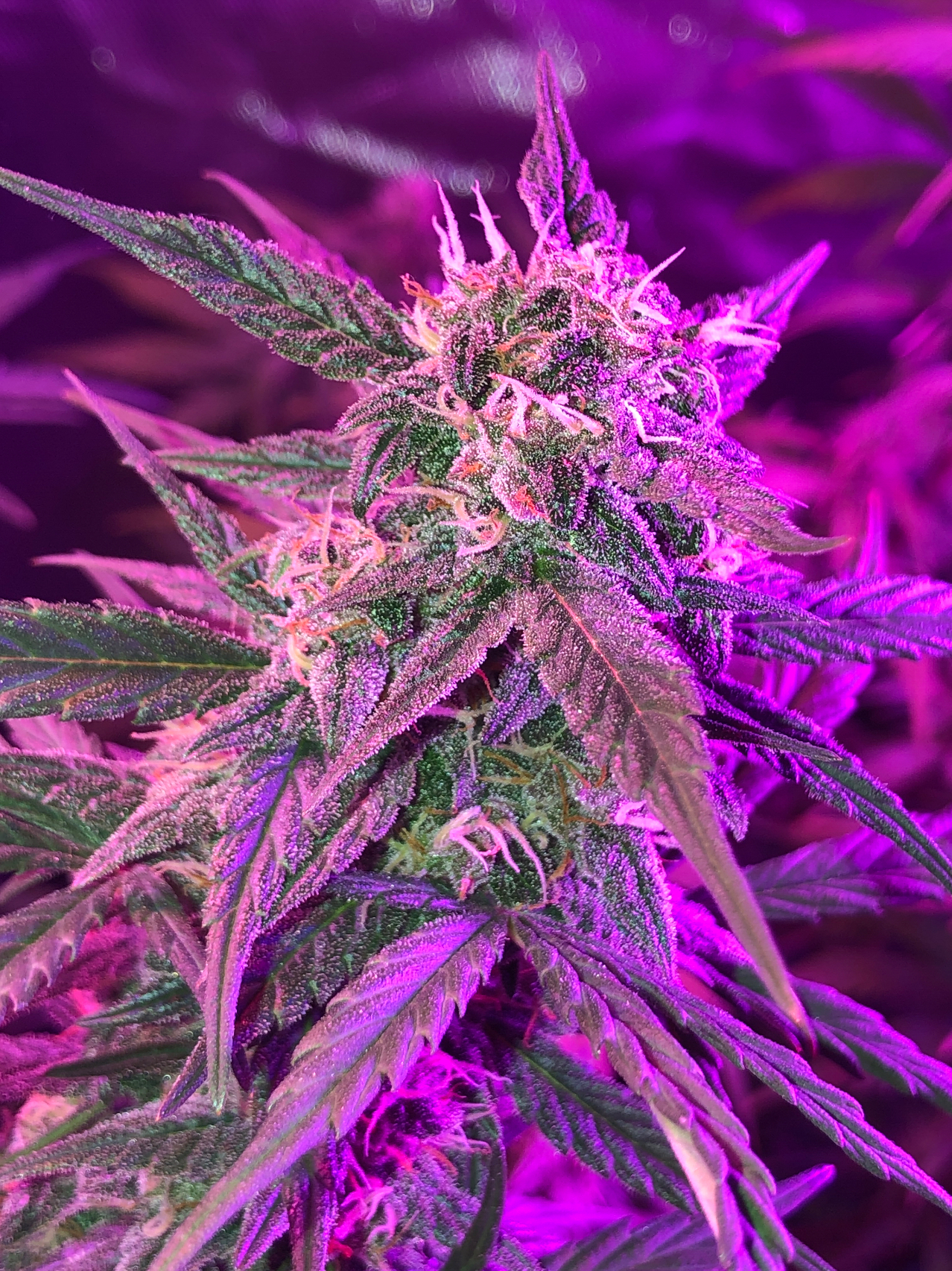 I can't even handle this lol. 1 tsp bloom 1 tsp DynaZyme 1 tsp ProTekit
4 years ago
sarahvictor She is about 2 feet tall currently with some fat ass buds developing
Phlip She looks 🔥 nice job
Have 4 going and this one will be a beast
4 years ago
Mixing in 1 gallon: • 3 drops nutrients • 2 tsp bloom • 1 3/4 tsp DynaZyme So many new shoots and "bud-lings" popping up everyday since adding Bloom!
4 years ago
The CO2 bag dropped on her. Now let's bow our heads and pray.
4 years ago
She's started to show signs of flowering!
4 years ago
24 hour light cycle, tied down of large leaves.
4 years ago
Tie down and water only
4 years ago
Check out the stalk on this lady! Trimmed the leaves back today
4 years ago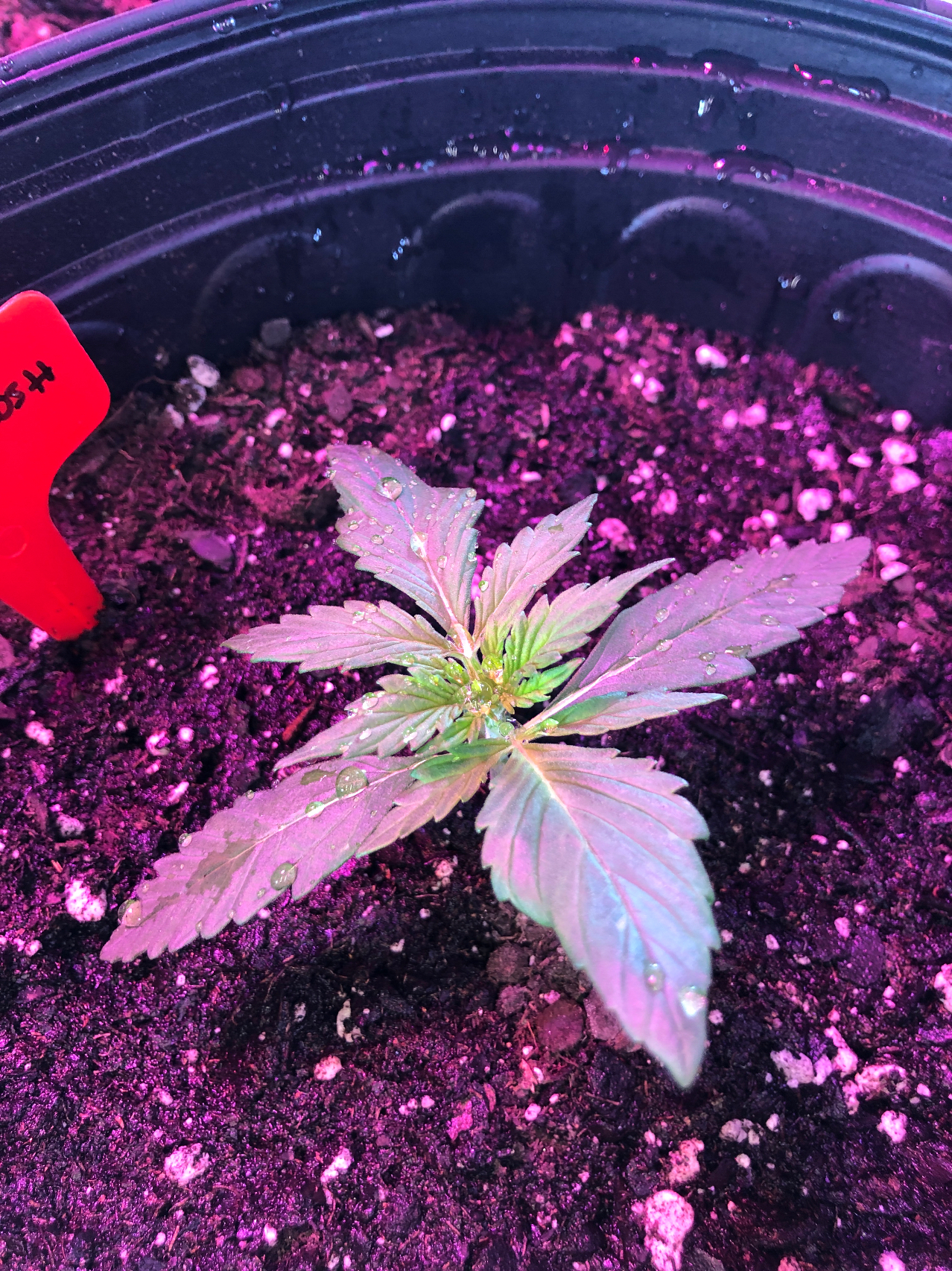 Watering every other day with just straight water for now.
4 years ago
Possible low phosphorus
4 years ago
Wow! She's got more shoots this morning! Same protocol with nutrients.
4 years ago
Oh heyyyyyy little girl! Nutrients being given once a day (watering with mister in between). Thriving under the CFL and vegetation lighting.
4 years ago
Currently have 4 plans going at the same time and they are growing at the same rate. They are about an inch and a half tall and all four of them have four distinct leaves. Watering moderately twice a day no more than eight or nine hours apart.
4 years ago
She's stretching :)
4 years ago
We have sprouted!!! 3 auto flower Lemon OG Haze sprouted (planted 6 pots). Still waiting on the other 4 non-auto flower.
4 years ago
sarahvictor Misted with distilled water 3-4 times a day initially. Began to create a moat around the area the seed was planted and soaked the soil with distilled water thoroughly on Day 3. Woke up to 3 sprouts after that.
sarahvictor Later today (approximately 4 hours later) we have more weed babies!
Using RootBoost to plant single seeds
4 years ago