hydrosmkn
Black diamond OG
Indoor 4x4 grow tent
Teens transplanted into fox farms soil with mykos and watered with super thrive in a 4x4 infinity grow tent with there 6" inline fan with auto controller im using house of gardens as my base nutrients combined with silica ,calmag,carbs and recharge not in that order just what im going to be using for veg and in bloom i will incorporate my bloom enhancer and something for terps
TOPS TOPS TOPS OHH YEAH 😎 PURPLE STARTING TO SHOW THOUGH AS WELL ..CHECK OUT MY GREEN HOUSE GROW THAT TURNED OUT SUUUUPPPPER PURPLE
a year ago
DID I DEFOLIANT TOOO MUCH!!!!!!!
a year ago
The end of week 2 of flower and damn there doing super good
a year ago
THE SCREEN OF GREEN!!!
2 years ago
hydrosmkn Only 4 clones in a 4x4 infinity grow tent with there 6 in fan with digital control which is the best fuckkn product iv bought
Just gorgeous!!!!
2 years ago
It has grown several inches in like 4 days!
2 years ago
Cant wait for all these tops!!!!!
2 years ago
FUCK THE IRRIGATION! THIS IS WHAT I USE!!!!!CHECK OTHER PICS
2 years ago
Auto Irrigation has begun well kinda auto lol i just gotta mix my nutrients the day i water and flip the switch and walk away but still gotta come back and remove any run off water and turn off the switch for irrigation
2 years ago
kactai Put your irrigation on a cheap Home Depot timer and you don't have to come back. You can set the time so that you irrigation system stops just as your saucers start to get run off. Then you don't have to come back until you need to mic a new batch of nutes!
kactai I like this set up by the way. Where did you get the individual drippers?
hydrosmkn Thanks i ran it today and i hate it i spend more time than i wound when i water with a portable shower pump il post a pic of it later today but yeah irrigation is out the window fuck that
5 TOPS (FIM) TECH
2 years ago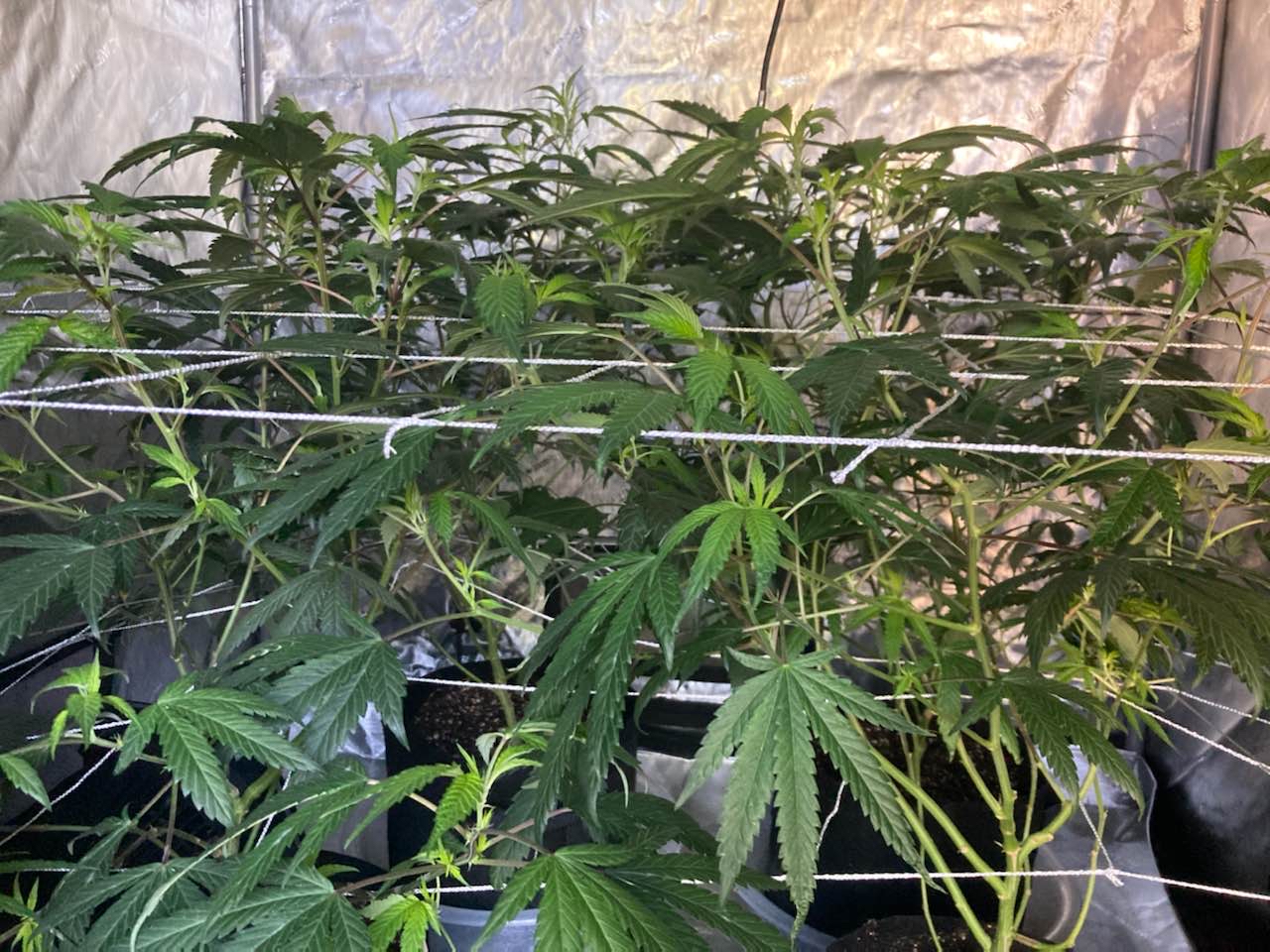 New light and co2 are doing it!!!!
2 years ago
Finally got a new light for flowering started 12/12 cycle yesterday after 6wk of veg .nutrient lockout has corrected and we're back on track also added co2 bucket and auto watering coming soon
2 years ago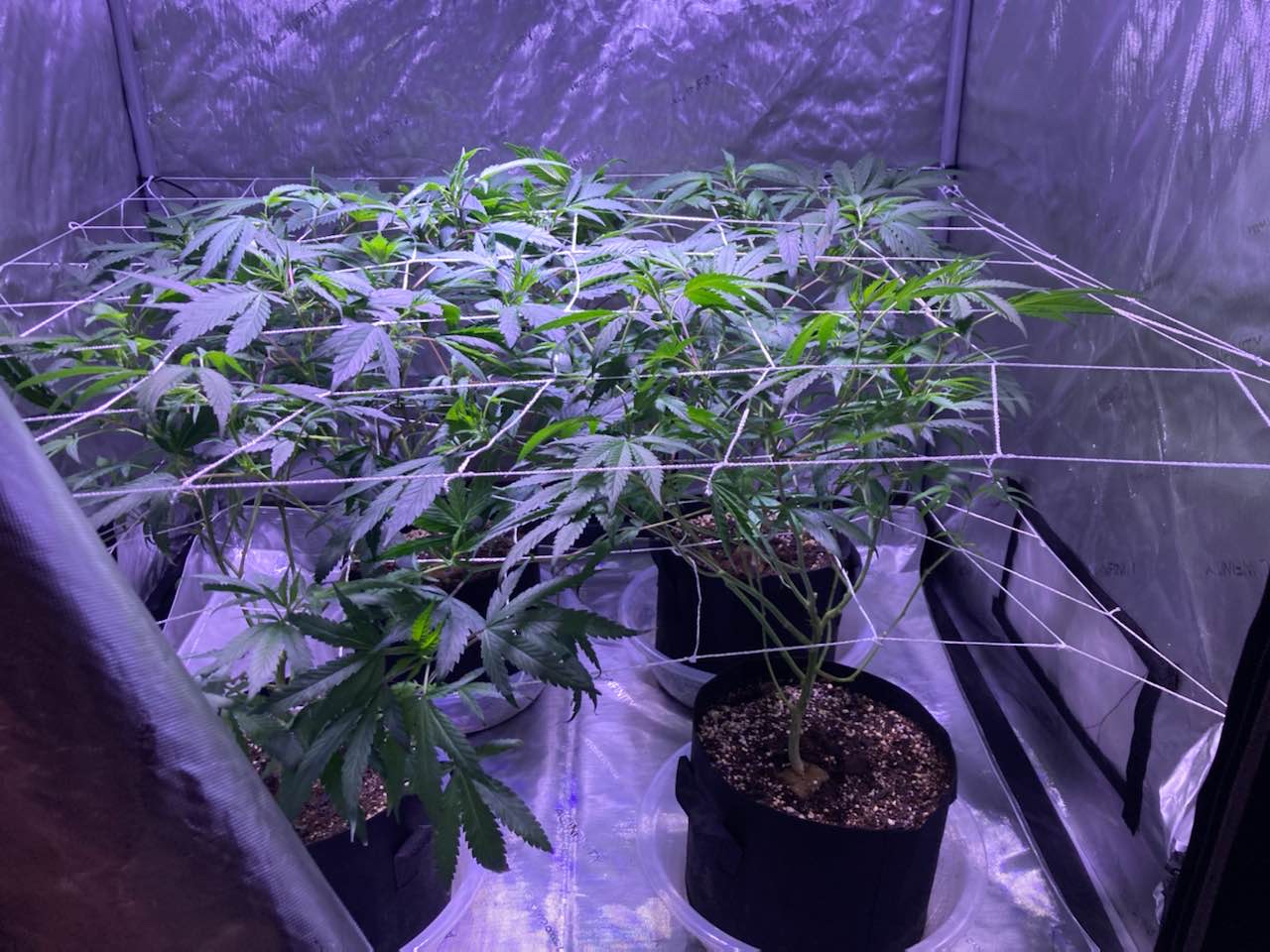 There really taking off
2 years ago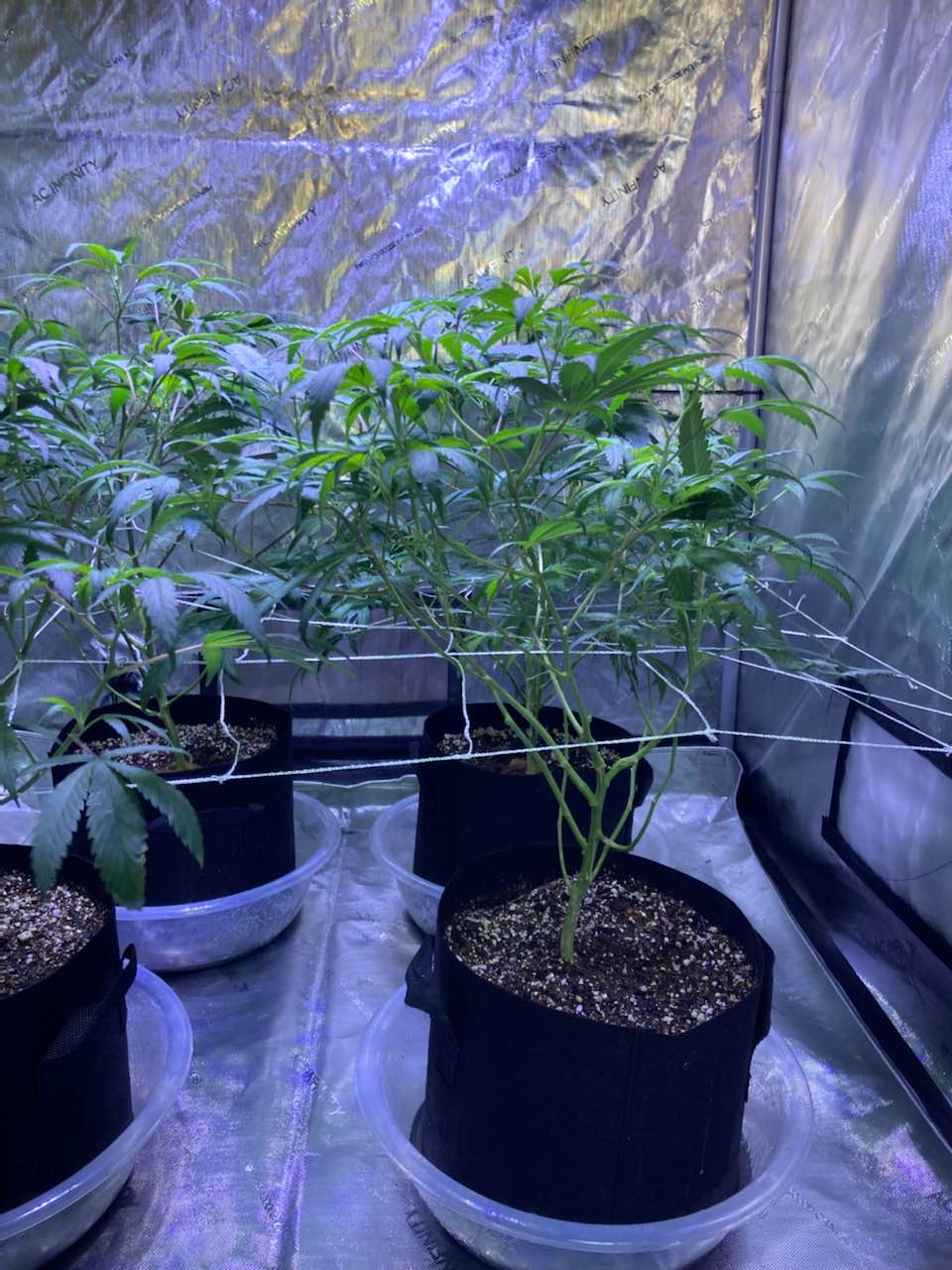 There looking better and better every day after i had nutrient lock out lol 😂
2 years ago
NOT LOOKING GOOD GUYS!!! HELP LOL 😂
2 years ago
dbreezy Looks like it could be heat stress
DracoBEBO Did you lower the light or turn up power?
Cannaculture If not a light issue, take a look at the ph of the soil, if it's too high or low you'll see a nute lockout, especially cal/mag, and a calcium deficiency results in new growth being twisted or mutated. In this case it looks like the light is stressing out the new growth not because of power or heat but due to improper nutrient uptake.
View 1 additional comment
Separated the pots a bit
2 years ago
hacim Where'd you get those nice plastic bowls under their pots?
hydrosmkn Those i got at a store called bargain king its like a dollar store or you can maybe find them at your local dollar /value stores there mixing plastic bowls for food i think lol but they fit the 3gal smart pots perfectly
hacim Cool! Thanks I'll check my local Dollar Tree. Appreciate the tip. Nice grow by the way! 🍃😎🍃
View 1 additional comment
Just watered about to vacuum out left over water and these ladies are doing so good 😊
2 years ago
Lollipop 🍭 + topped today there growing super healthy any recommendations anyone?
2 years ago
kactai Looks great man! Nice set up. Assuming you'll connect carbon when flowering starts?
hydrosmkn Thanks bro yes once it starts to give off a smell 👃 you know was up gotta connect it and ima raise my ph to 6.5 and i want to buy one of those co2 organic dispenser bottles note sure if u seen them before but thats the plan maybe 2 more weeks in veg then ill flip to flower
Train has started in the indoor tent
2 years ago
Coming along nicely
2 years ago
There thriving
2 years ago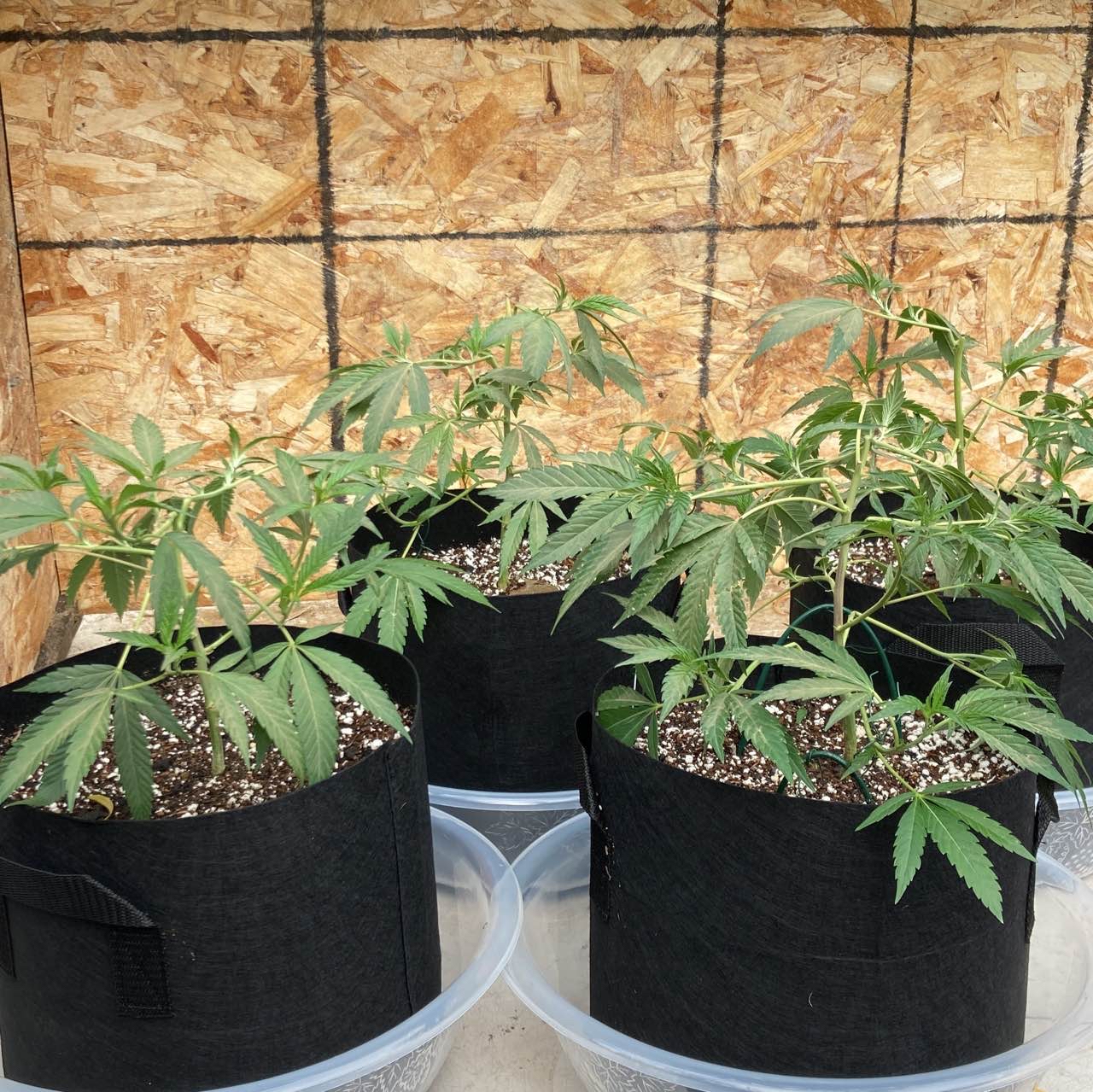 Transplanted yesterday no signs of stress or shock and started to lst bending and pinching
2 years ago
Scrog coming soon
2 years ago
Next week they go into the tent waiting on shipping
2 years ago
There in the tent now
2 years ago