alexs
Larry OG
Larry OG
Larry OG
LOV|LED Looking awesome! Looks like you'll have a pretty good harvest to look forward to. What's the flowering time on that strain?
Flower day 22. Had to cut one out because of rust fungus.
4 years ago
Flower day 21. Going to instal a FloraFlex system in the next couple days.
4 years ago
LOV|LED They're getting big now. How tall is that one in the back left? Got to be pushing 2ft almost. How far into flower are you?
AlexS One in the back left is almost 3 feet tall, I had to chop the top off or else that thing would be like 4 feet by now. Not sure why that one is growing so much bigger than the rest. They're on day 19 of flower cycle, harvest is November 25.
AlexS Bottom right is the real rock star in the garden.
View 1 additional comment
LOV|LED Interesting to see the different phenos. They're all the same strain, right?
AlexS They are all supposed to be Larry OG Kush except the bottom right is an AK-47 auto flower. Bought the seeds from Irvine seed company. I know what you're saying though they look very different.
LOV|LED That's cool though. Maybe you'll be able to see some differences in how the buds turn out and keep the best one going.. but that's a lot of work. I'd like to do something like that if I had the space. Looks like they're coming along pretty good.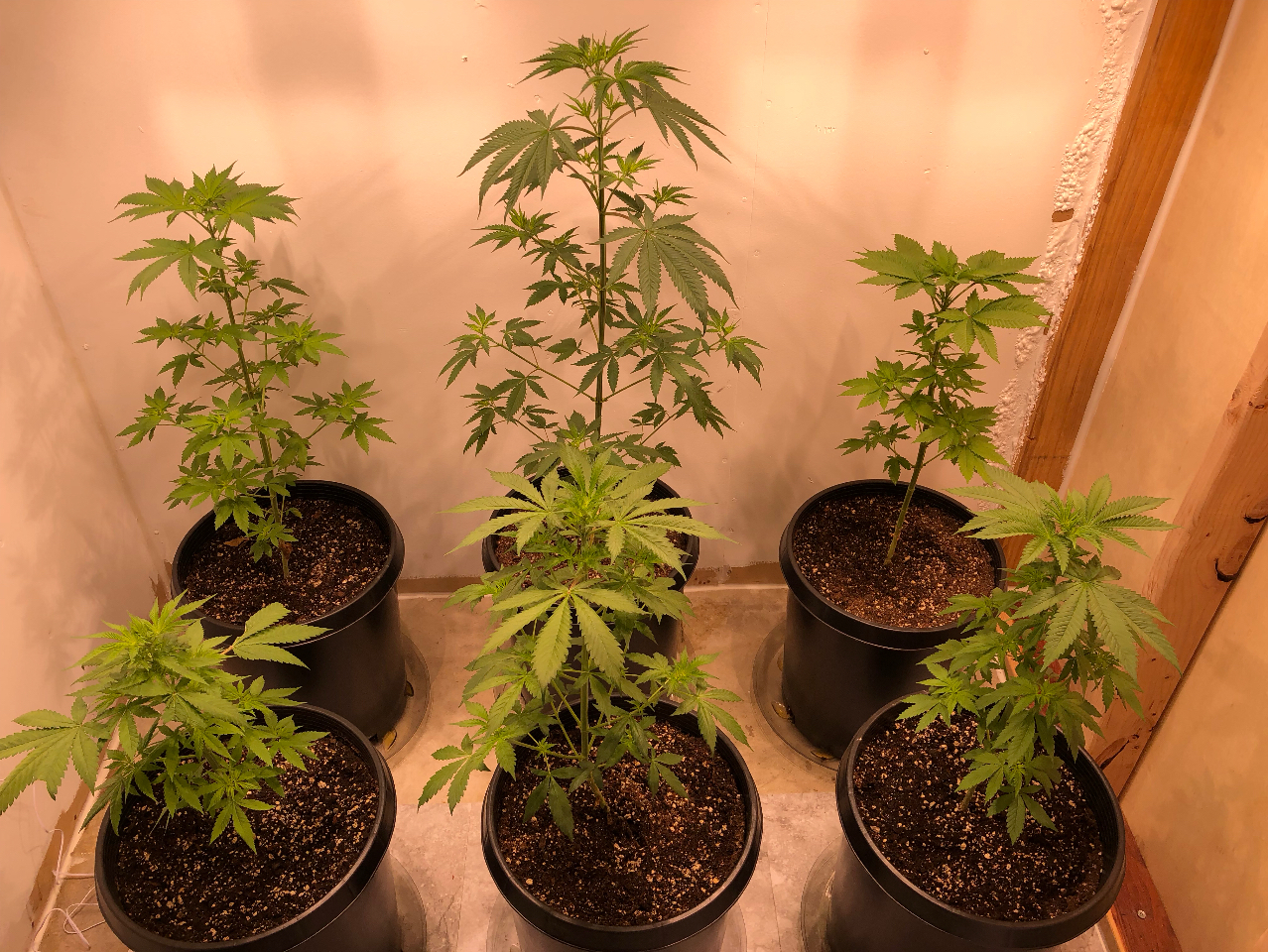 LOV|LED Looks like they're growing pretty quick. Nice job. Are you going to move them somewhere else in the future? Looks like they're almost to the top.
AlexS Yes they're under T5 bulbs right now for the growth stage. I'm am building a flowering room that should be done by the end of the week, then I'll move them in there.
Added a little fox farm grow big to their water
4 years ago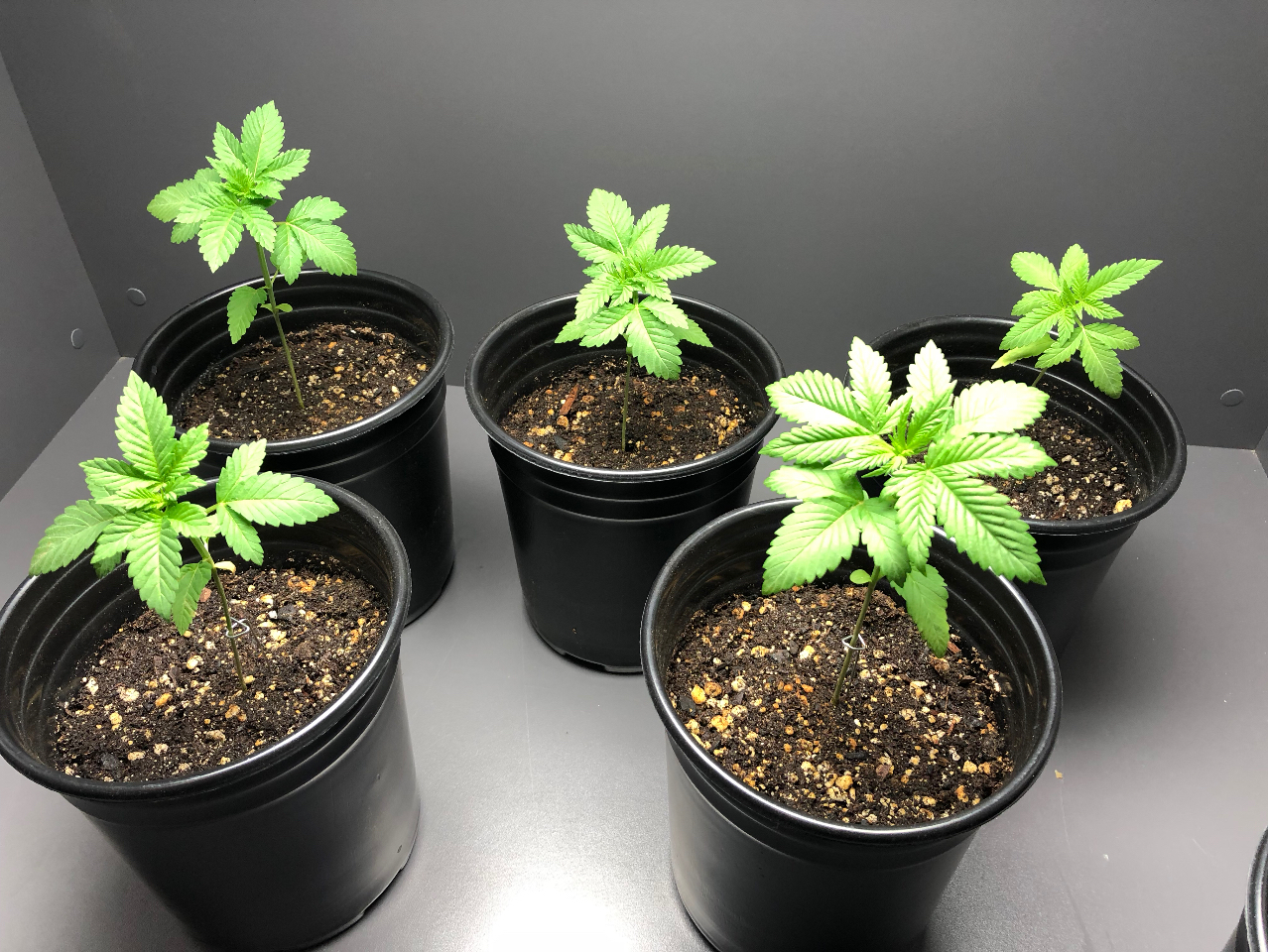 HanSolo Are you still giving the plant 24 hours of light at this point , if so when did you start letting the plant get some darkness
AlexS Yeah at this point I was still giving 24 hours of light. They remained on a 24 hour light cycle until about 33 days, which is a week longer than I had I tended but building the flowering room went over schedule.
Started from seed, day 9 since first sprout. Using black manic potting soil, no added nutrients yet.
4 years ago