Buffy - Blue Dream
January 2021
One-gallon air pots in a 2x2x4 tent. Coco coir.
Half harvested! Let's go bottom half!
2 years ago
Thickening up!
2 years ago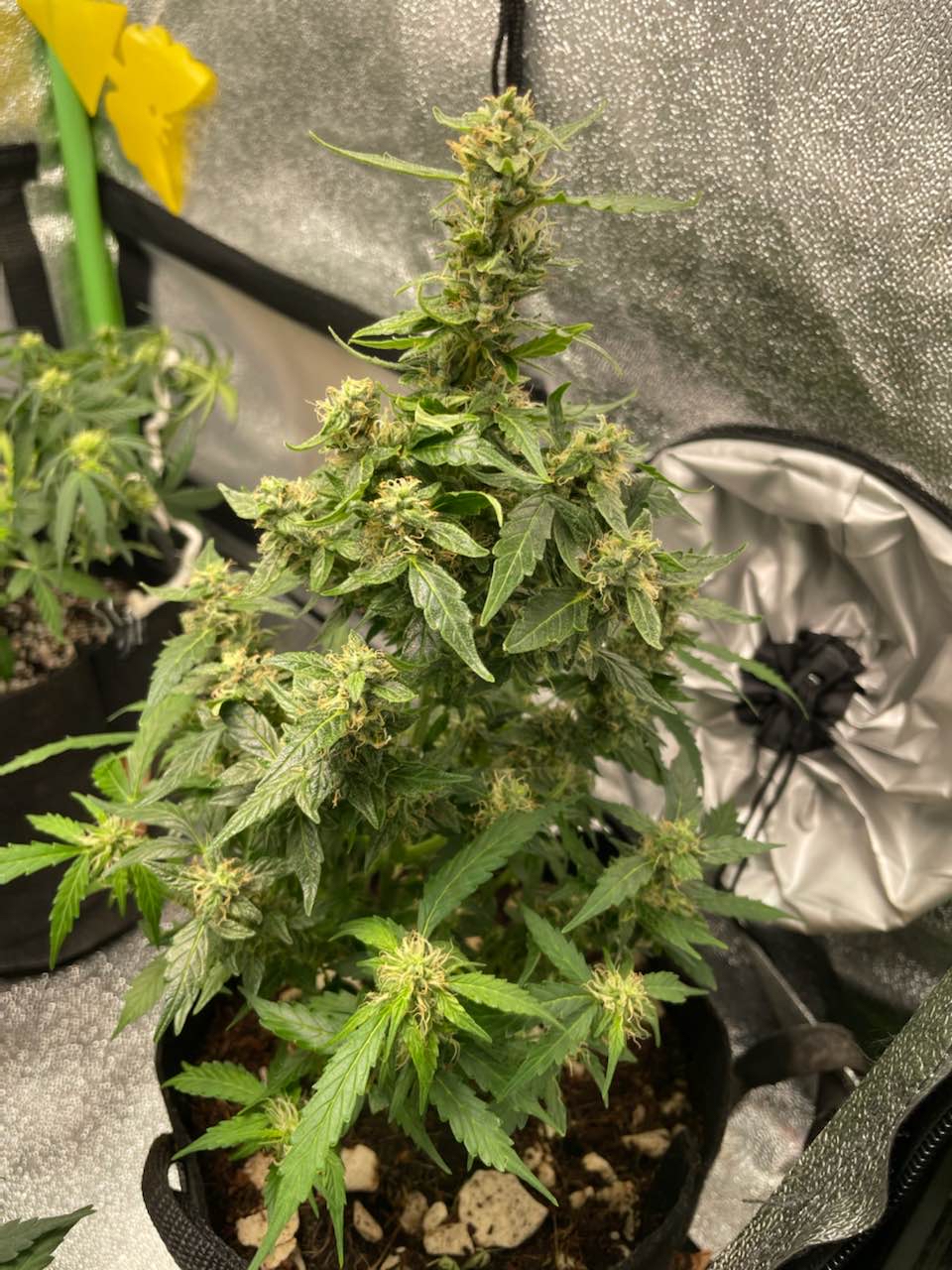 Glimpsed some Amber trichomes on the main cola. How do I go about flushing when I want to harvest only part of the plant? Do I need to do it still or will it affect the immature buds?
2 years ago
Getting robust with flower!
2 years ago
Trying to get them all enough light!
2 years ago
Nice bud sites
2 years ago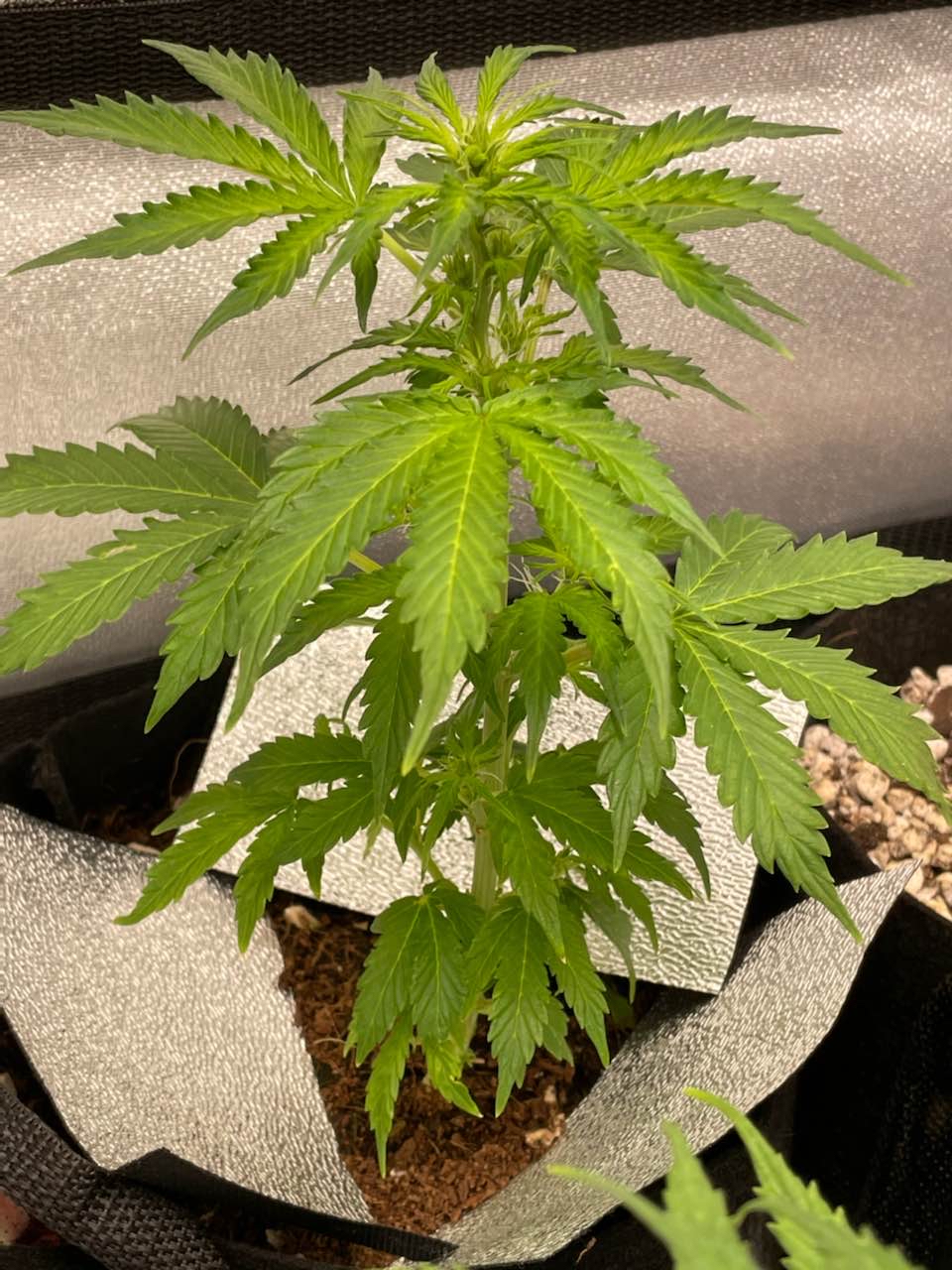 Bud sites coming in strong
2 years ago
Grew 3cm in 3 days! Nutes doing her well.
2 years ago
Starting to flower looks like!
2 years ago
I'm a chronic over-waterer
2 years ago
Might be feeding time
2 years ago
Drooping but nonetheless, growing.
2 years ago
Discoloration. Missing leaf chunk bottom left. Maybe unrelated. Any theories?
2 years ago
Any ideas about this discoloration?
2 years ago
I know she's small for her age, potentially overwatered as a seedling, but wondering about this discoloration. Some yellowing, but obvious white-ish spots at the tips.
2 years ago
herbhorder Powder mildew for the white spots unless it's water droplets from feeding that dried up
buffy Good call. Thank you!
Some discoloration
2 years ago
First grow, biggest seedling. Might be small for the age, not entirely sure!
2 years ago
NorthernGrow204 Day 25.? Not a professional here, but I have to think it has been stunted/stressed somehow. Or maybe it's just a slow starting strain/genetics 🤷‍♂️ good luck
buffy Yes, I definitely think there was a stunt early on, maybe by overwatering, but then it started growing more rapidly the last week. Hope it can still pull through!