Auto Flower closet grow
First indoor grow
4 white widow auto flower plants in hydroton clay pebbles/hydroponic grow set up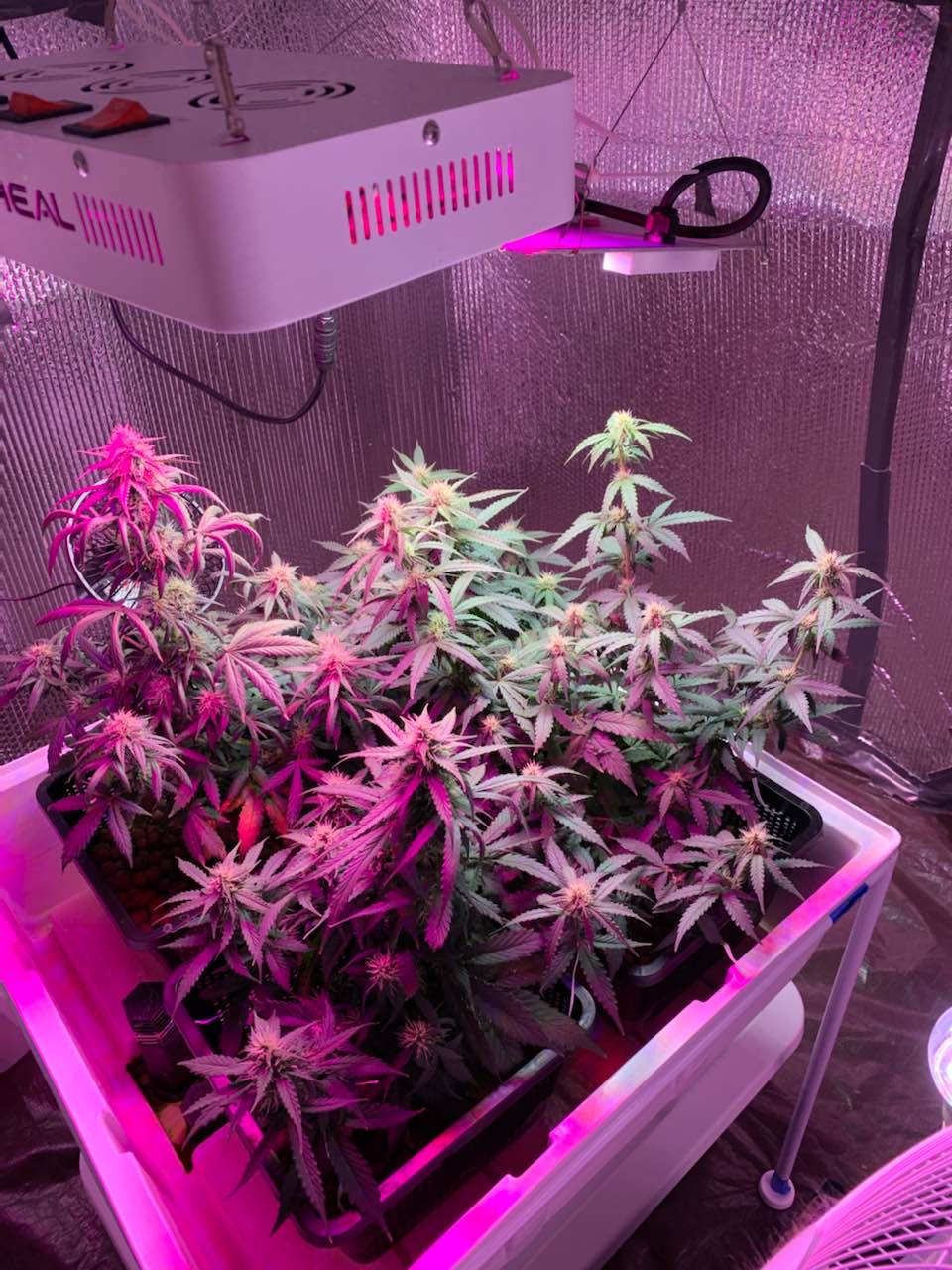 There like a good 3 weeks into flowering anyone got any tips or things I should do or is it looking good as is
2 years ago
I can't wait to see buds fatten!
2 years ago
Seem to have successfully gone into flowering stage. been on full bloom stage nutes for a weekish
2 years ago
been a while but a update seem to be happy
2 years ago
Any ideas or tips on what my problem may be with these pics
2 years ago
Lookin happy this morning
2 years ago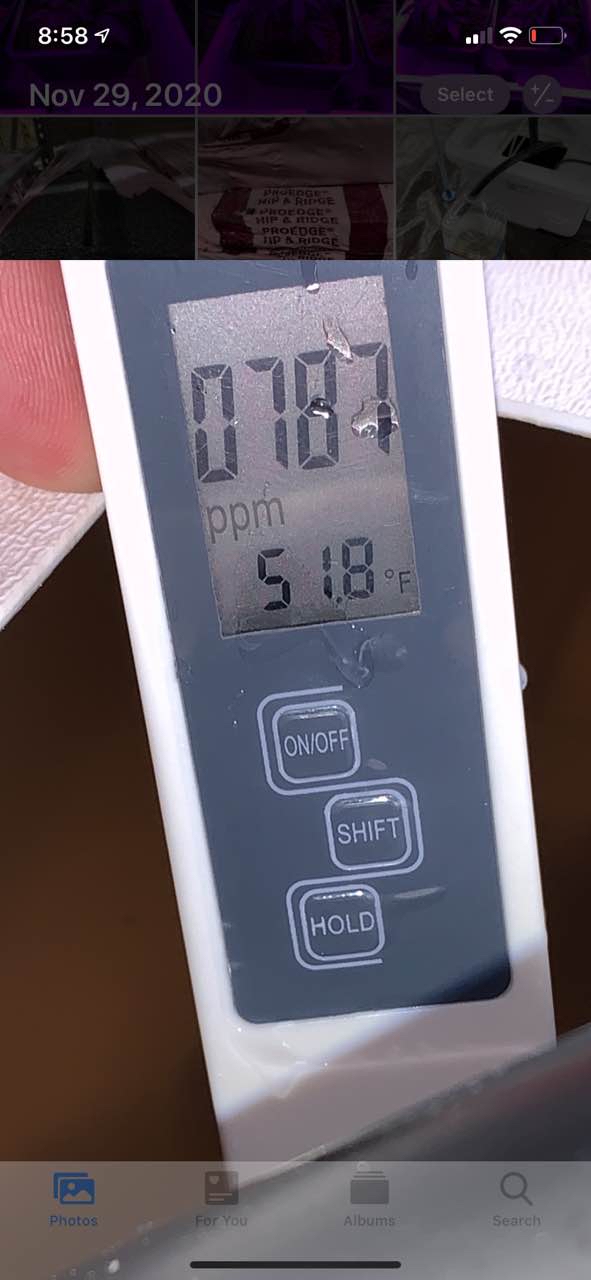 Had a bunch of stuff to do to the girls tonight but just got done cleaning out and changing their reservoir tank. Flushed them with plain ph 6.0 exactly water then, did a "flush" again with hydrozyme and a little rapid start root booster added in there first bloom nutes n then gave them food after all the flushing looking happy
2 years ago
Pre flower looking good for small plants. There only this small cause my pots are only filled 1/3 of the way with there potting medium due to how high my water level could go I already have the parts to fix and my next grow the pots will be 100% full for way bigger plants
2 years ago
Girls getting there light for the night
2 years ago
Branches streched a good amount more
2 years ago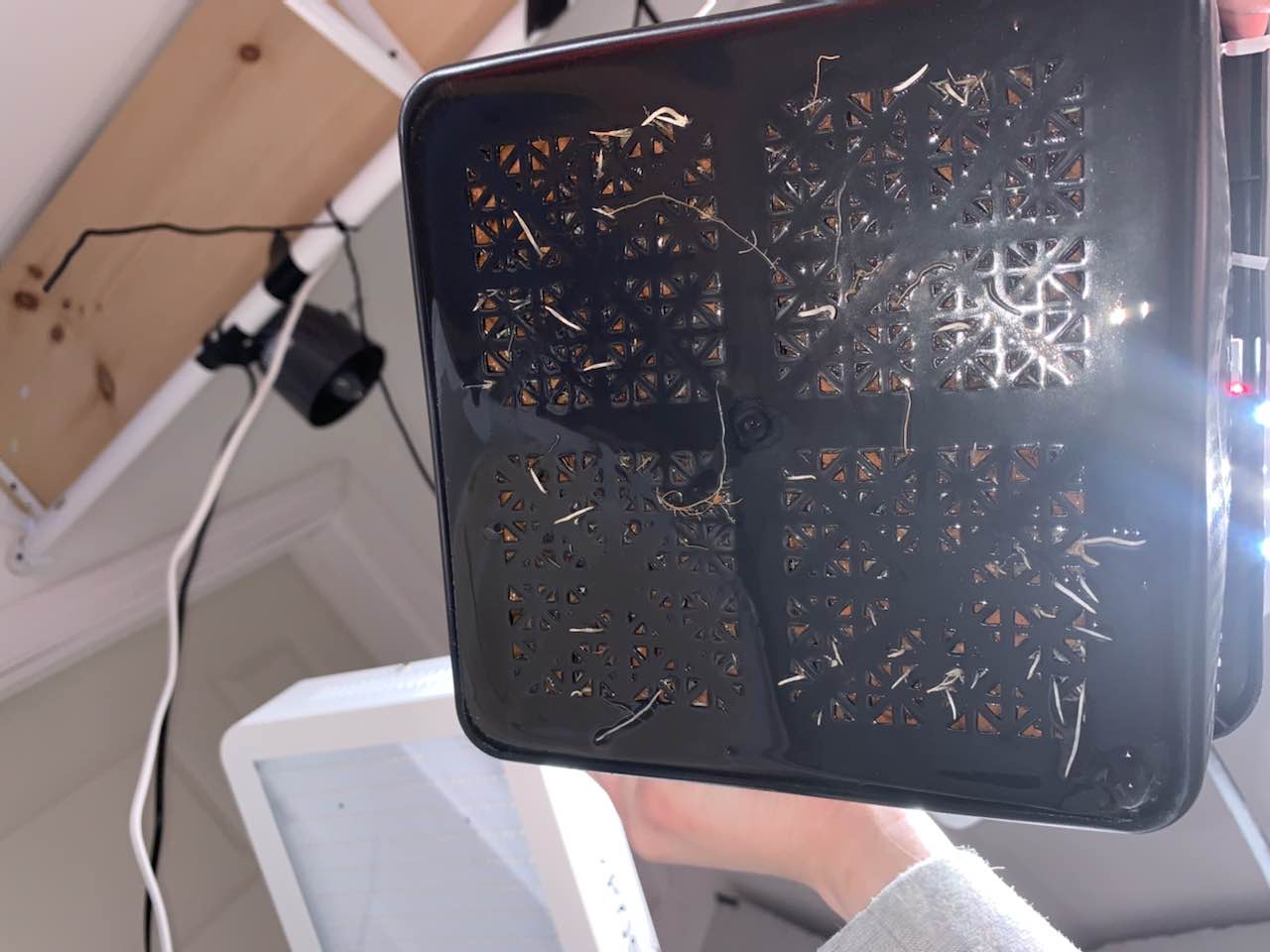 Some root action
2 years ago
Hoping they get a little bigger before flower but there in pre flower showing some white hairs
2 years ago
This is where they're at currently all the other updates from today were me just making a journal for this grow. They look small but there quite bushy one was so thick with leaves that a leaf grew 100% upside down there's a picture in here trying to show it
2 years ago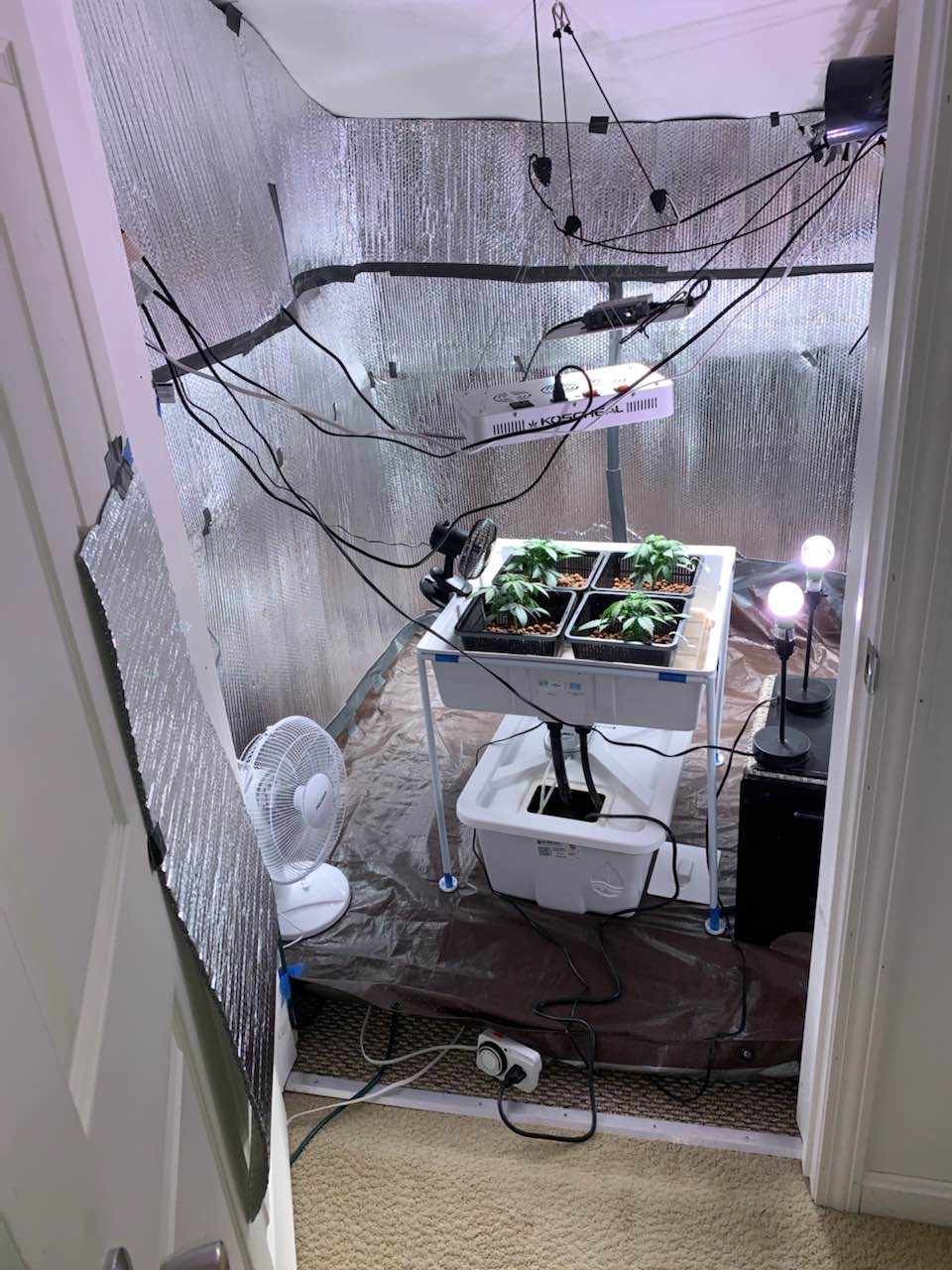 Here what my messy ass grow closet looks like at the moment, it's (give or take some) a 5ft by 5 ft area they seem healthy over all. haven't had any real problems so far,
2 years ago
A fast update full up pics
2 years ago
Rest of my update photos up until today
2 years ago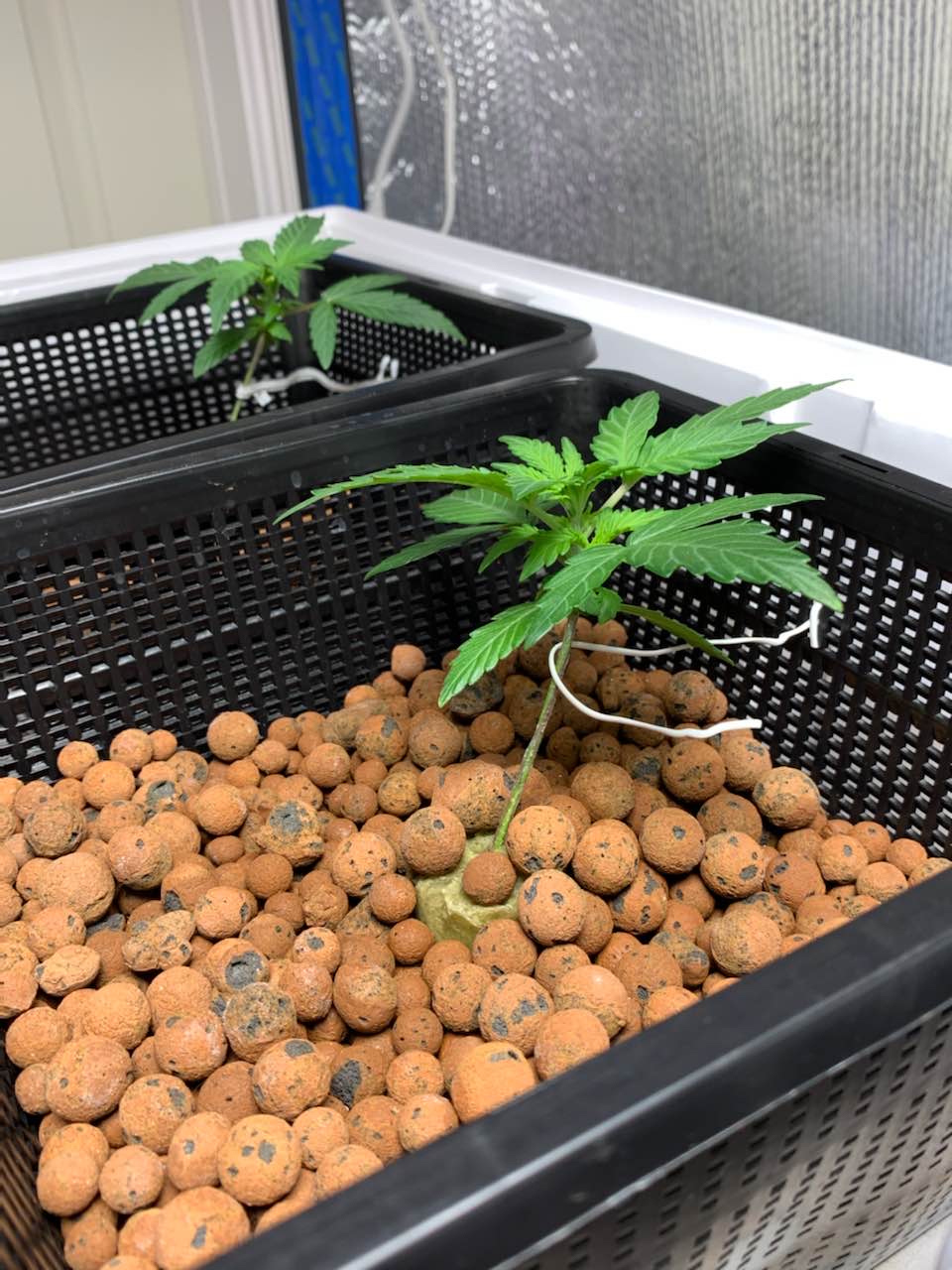 Little update. Looking healthy stems are shredding their skin
2 years ago
Training(not doing a lot of training this grow)
2 years ago
Showing good growth in last 2 days. Seem healthy.
2 years ago
New/additional light put up. Plants showing new growth
2 years ago
Boxing them in to increase there lighting and to help make it warmer for them
2 years ago
Trying to intensify lighting
2 years ago
Some stem Stretching
2 years ago
Small seedlings
2 years ago
Transplanted into grow room
2 years ago