lets go
Yatzii
Summer 2021
Start seed rite into 1 gallon fabric pot half happy frog and half nitrogen pebbles feeding grow and rapid start once a week
26 inches wide
a year ago
3 days of flower
2 years ago
lets go I only got another 1 1/2 of space should I be getting ready to flip
buddykushman If you don't flip soon, Do more LST to lower the height of the canopy. I'm assuming you mean 1 1/2 feet from the light. After you flip, the pants will stretch and by mid flower, the buds might be less than 1ft from the light.
View 4 additional comments
Just did some defoliation
2 years ago
xxynlo You see how the new leaves are lighter ? What does that mean or atleast is it the feeding or soil problem ??
xxynlo I ask because I have the same problem but here and there I see like spots missing, it doesn't look like bites it just looks like it decays or so . It's kind starting to happen to my new plants too so I wish to fix it . Sorry for the enlarged text 😓
lets go I'm guessing it has to do with the light I think the reason why I say that is because all the lighter green is what was covered by the other leaves that I cut off So I was guessing that they weren't getting enough light or something
View 6 additional comments
Getting big on me
2 years ago
Coming together
2 years ago
Growing really fast
2 years ago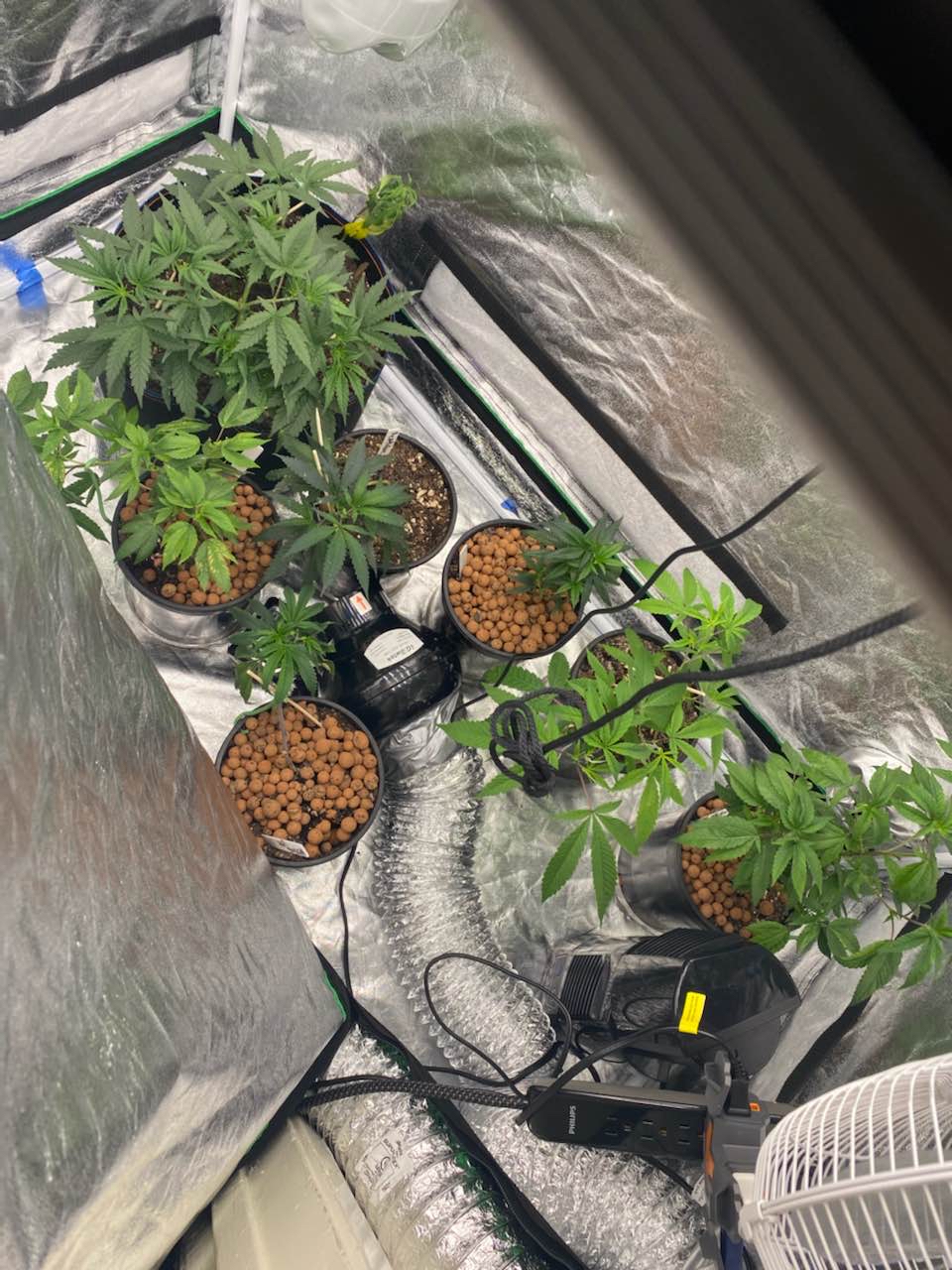 What are your thoughts?
2 years ago