Still looking a bit small, definitely still a while to go.
2 years ago
felonyking Mine are still milky after 8 weeks flower.. not all plants finish at the same time it also depends on the grow set up
Week 4 flower.
2 years ago
Looking good, no yellowing or noticeable discoloration on the leafs. About 3rd week of flowering.
2 years ago
NopeQQ Which magnifying glass do you use?
RandomWeedLog JARLINK 30X 60X Illuminated Jewelers Eye Loupe Magnifier, Foldable Jewelry Magnifier with Bright LED Light for Gems, Jewelry, Coins, Stamps, etc https://www.amazon.com/dp/B078N34WZR/ref=cm_sw_r_cp_api_glt_fabc_5A91W8E7K68QW52WC5M4?_encoding=UTF8&psc=1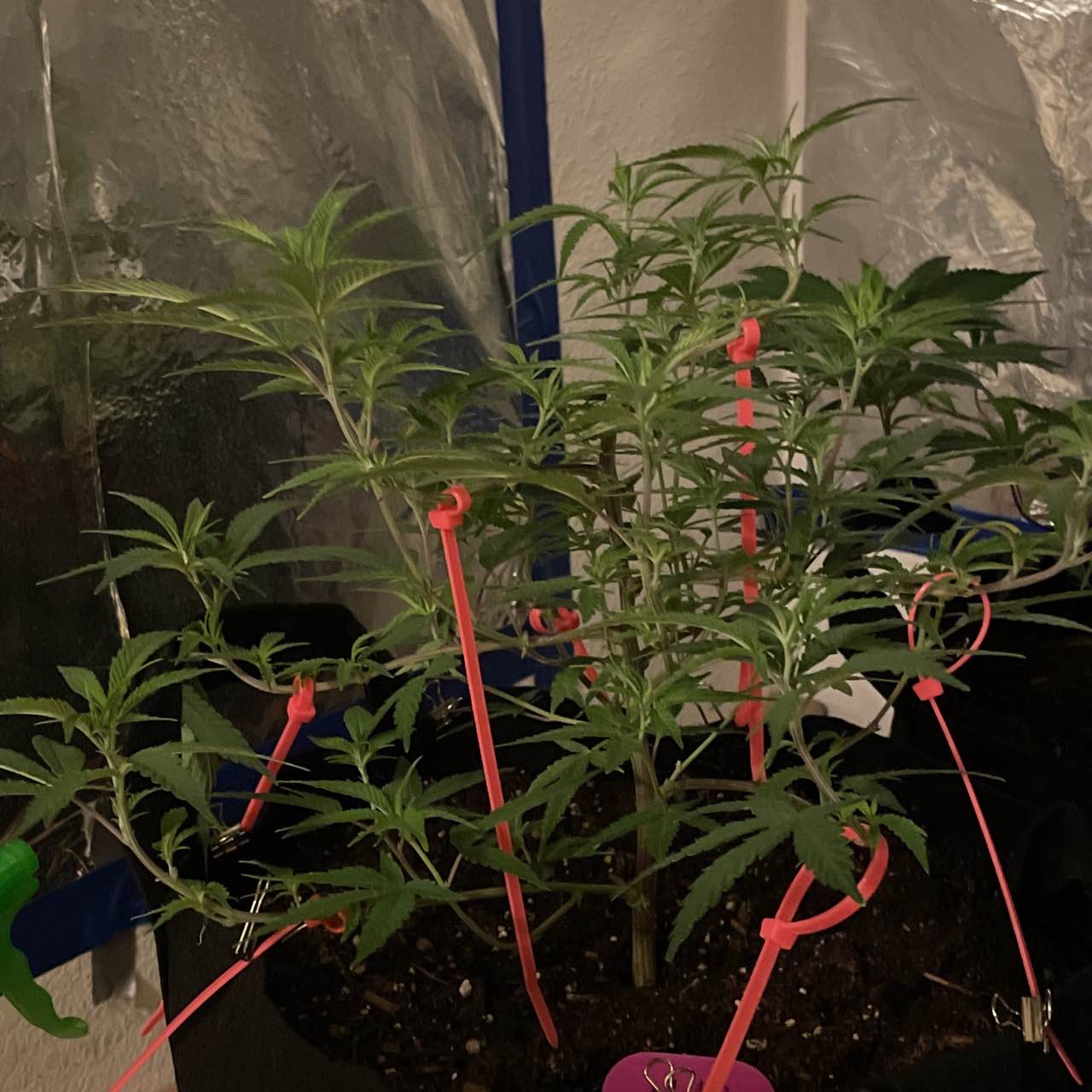 Switched to 19/5 added humidifier
3 years ago
Switched to 24 on veg and 10 on bloom.
3 years ago