Bcn critical xxl auto
Indoor auto run
100 true watt blurple light to start plastic pot. I am useing coco coir, perlite, down to earth 4-4-4 and dr earth3-9-4 for bloom with bush doctor cal mag. My light is about 2/12 feet away I'm trying to promote a little stretching and on the light a home made hood after day 40 switch to a mars hydro fc-e-3000
25 grams dried and trimmed smell amazing sorry not the best trimmer yet
10 months ago
jacob32699 Thanks guys very happy and very thankful for all the advice 🙏🙏🙏
Just finished drying here's a sneak peak sloghtly trimmed
10 months ago
Last nugs are developing beautiful
a year ago
Took the top coli off to let others get more light and size tri comes we're just starting to turn amber maybe a little early but still happy
a year ago
jacob32699 Yeah lol sorry my phone is a bit messed up typing is tough
Ended up trimming all the larf from down under canopy and trimmed up top bud a bit to se the structure but I have to say by far the most dence buds I've ever had
a year ago
Stacking on those buds prob gonna gonna let it go last dry amendment was 3 days ago so just so molasses today then gonna start a flush
a year ago
Caliban Why do you need to flush? Are you organic ? If so why bother?
jacob32699 I don't mean a real flush lol I mean just just water and nothing else like two weeks of just water to help show color and use ups what's left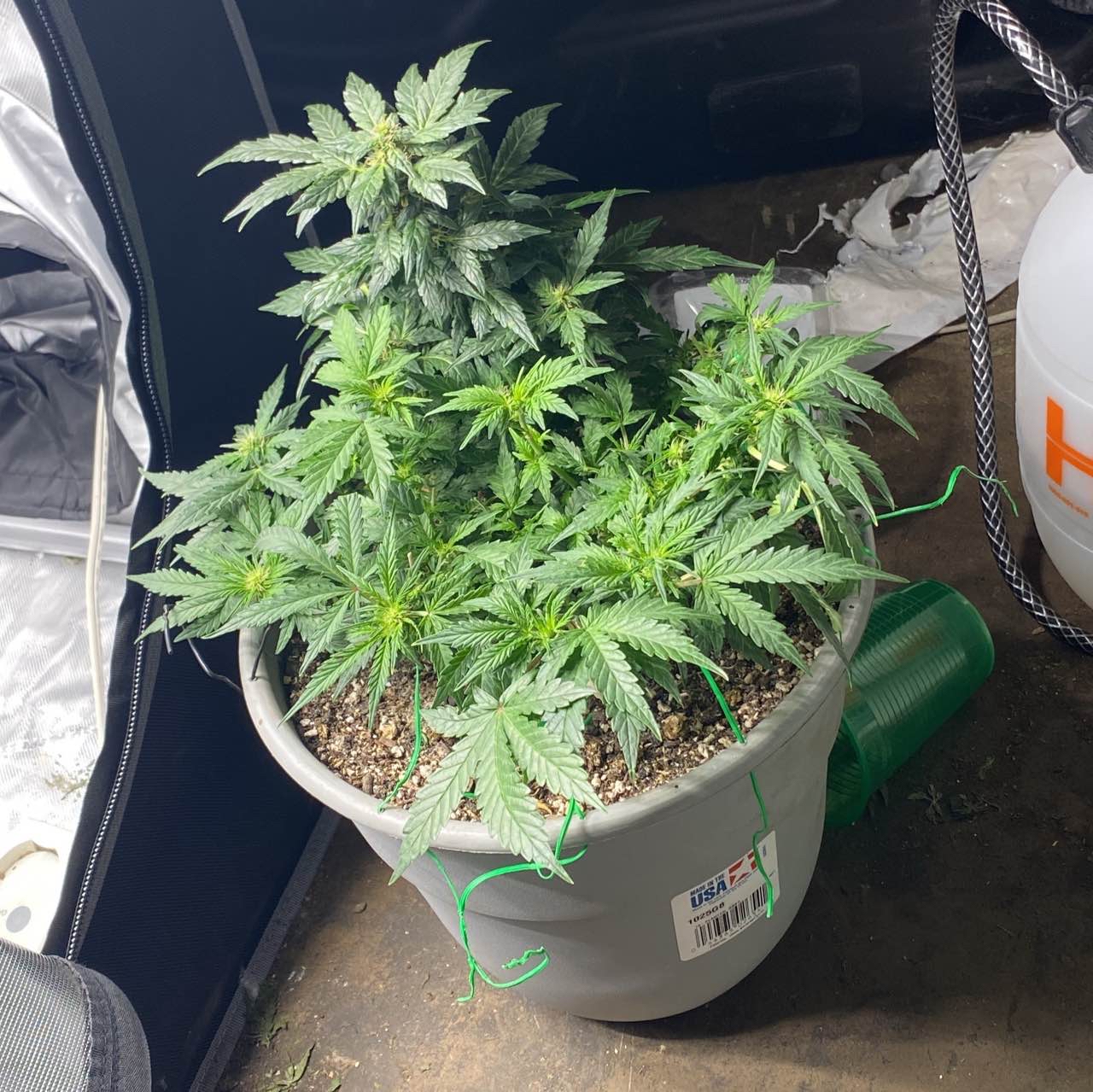 Light defoliation
a year ago
Let the ties off to stretch a bit but am planning to trellis on a few days
a year ago
Just added a compost tea
a year ago
Just water with molasses and cal mag
a year ago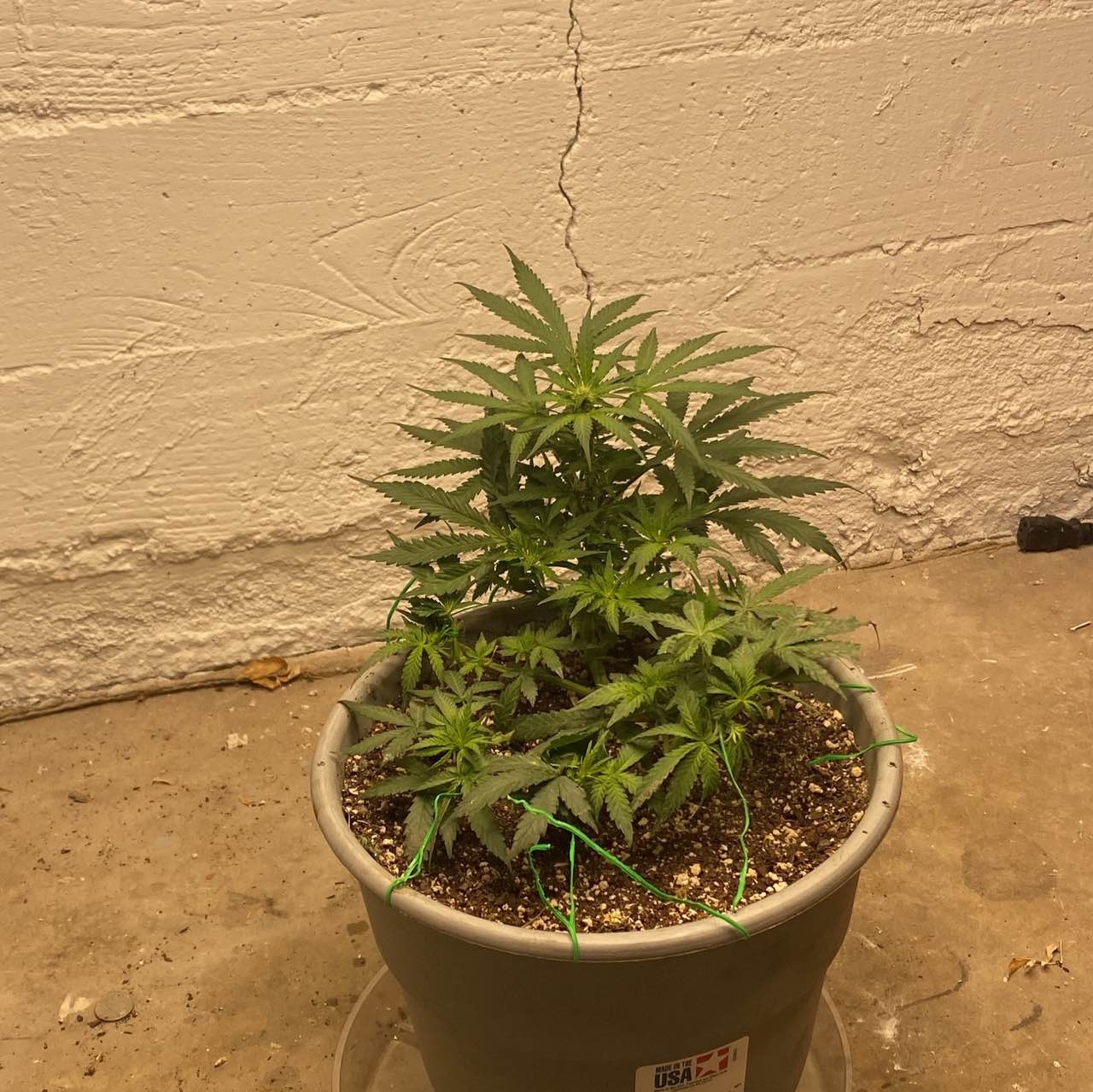 Got a new light mars hydro fc-e3000 still waiting on the tent thoe
a year ago
This is the new night
a year ago
Saw a explosion in growth as soon as I lowered the light to the proper ppfd
a year ago
Low stress training with light defoliation and water
a year ago
jacob32699 Yes from beginning germination @stick e fingers
jacob32699 To be honest I think the reason it's so small is how cheap my light is it's says actual power 134 watts but I don't believe it and I'm on a super strict budget so just do what I can with what I got lol
View 13 additional comments
Light defoliant with low stress training and water ph6.2
a year ago
Light defoliation and Low stress training
a year ago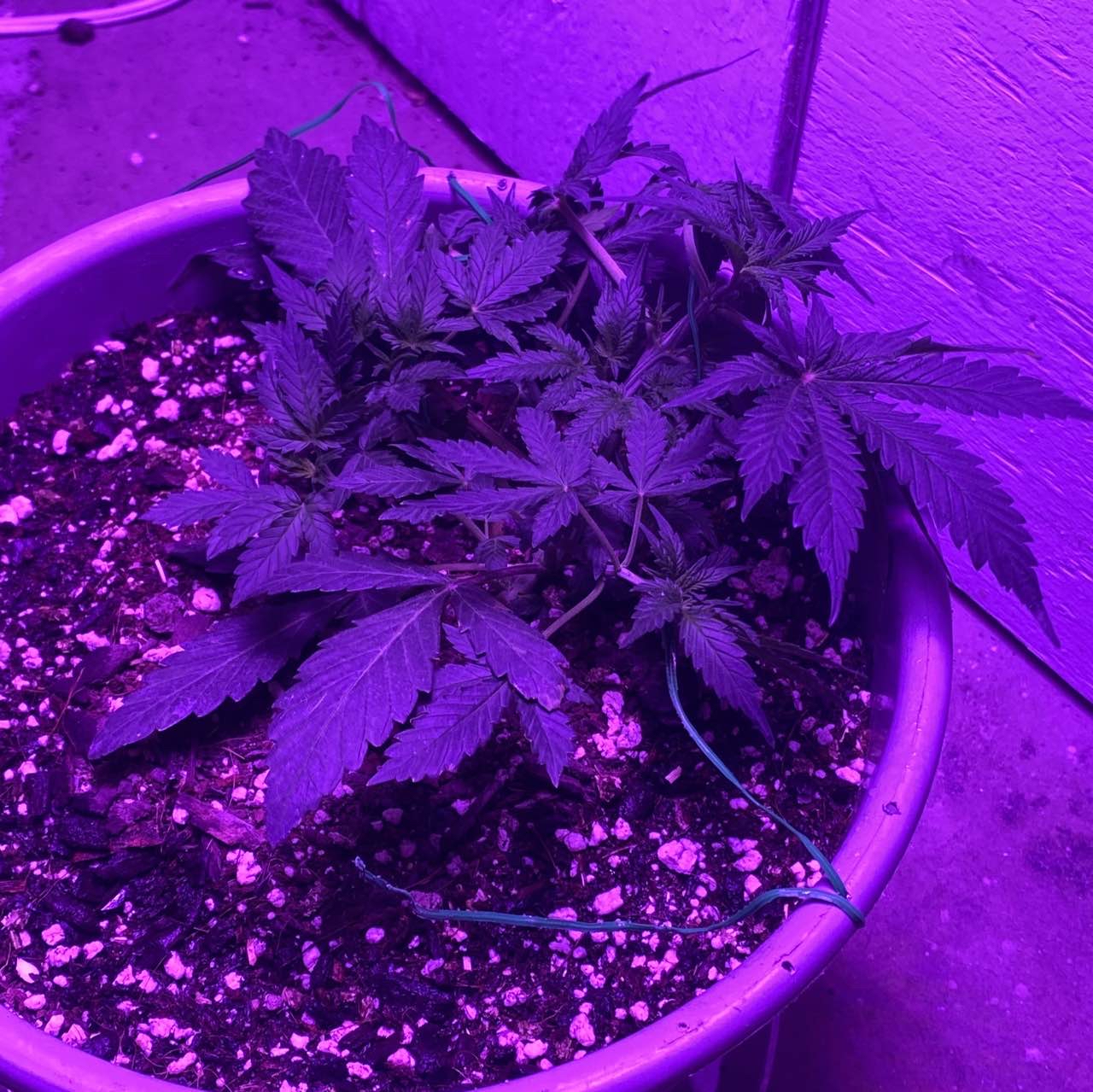 added 4-4-4 and 2–9-4 dry amendments with water and did some low stress training
a year ago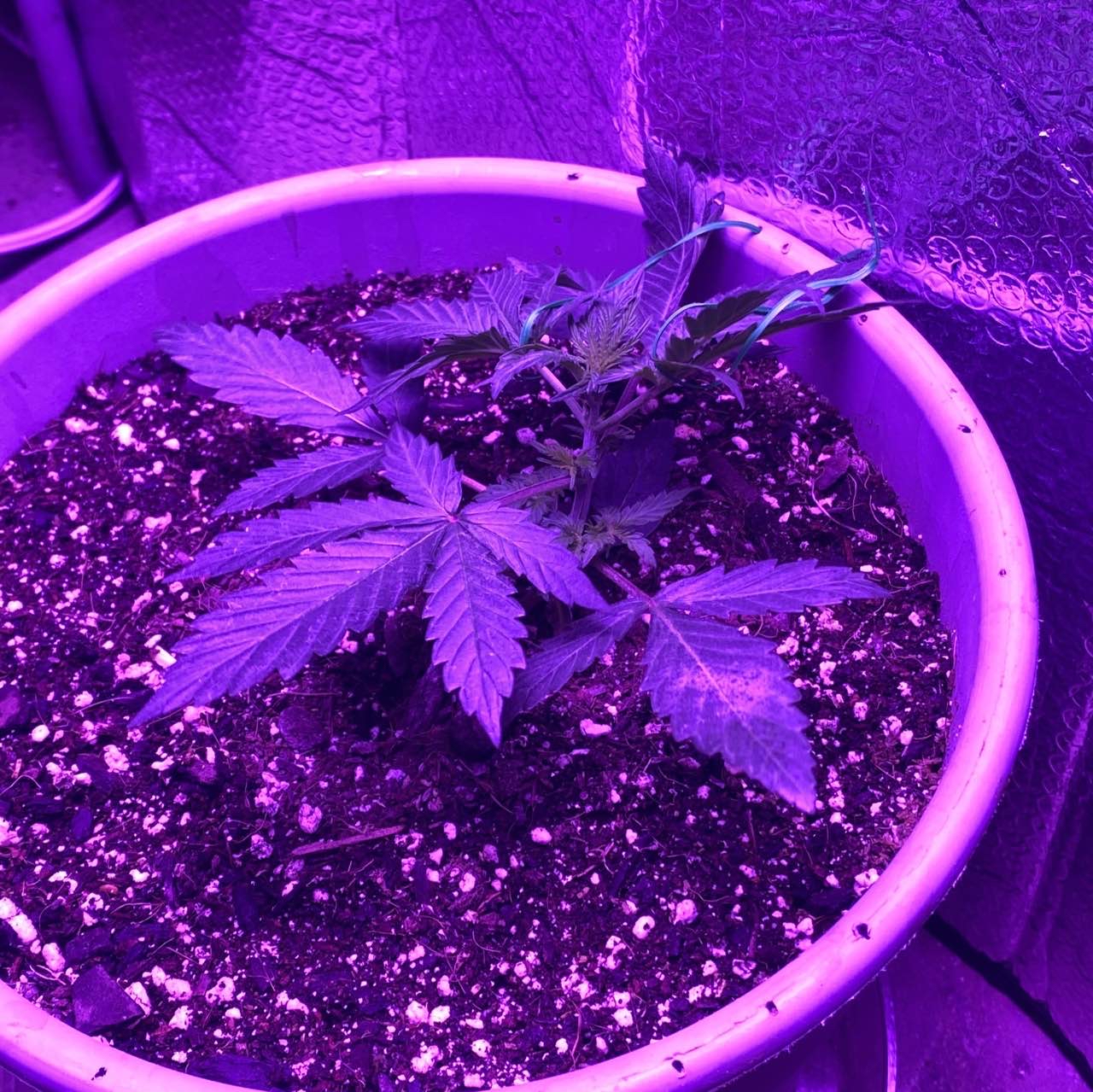 Compost tea and light lst
a year ago
Fish fertilizer and molasses
a year ago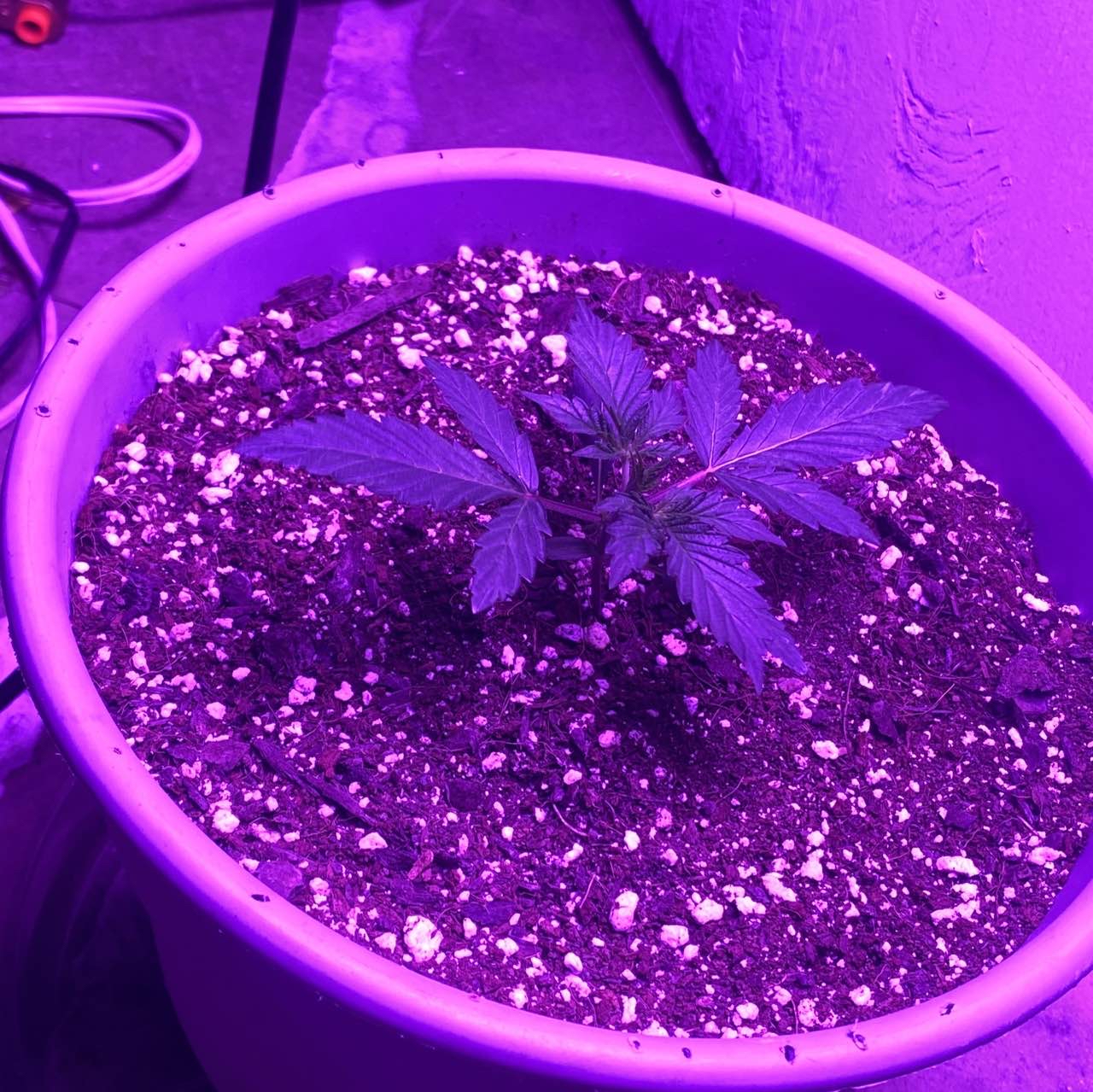 Just makeing sure coco is wet
a year ago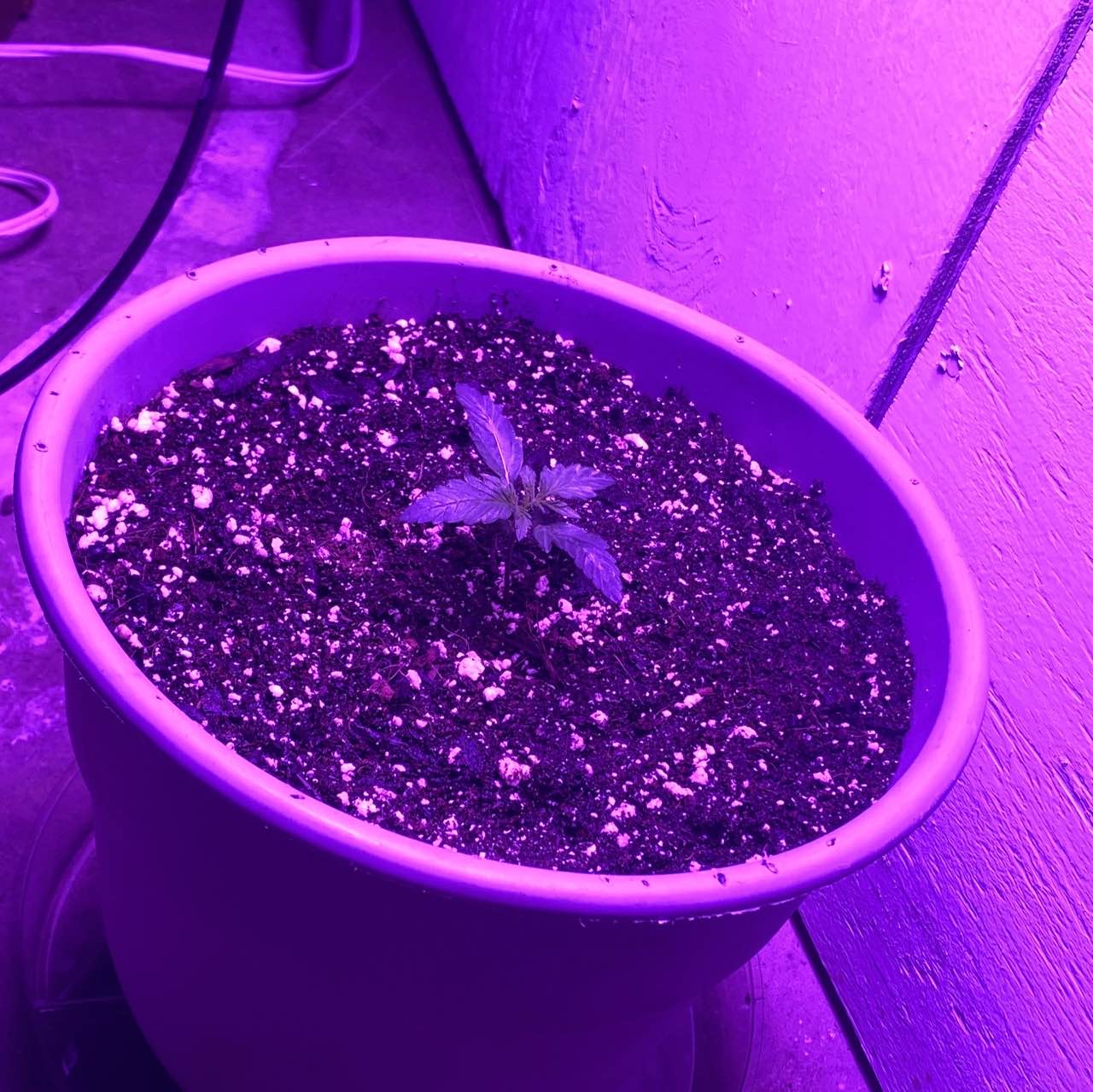 Small dose of fish fertilizer
a year ago
Just adding water top soil with a light sprayer 4-4-4 75% and 2-9-4 25% 1/3 of way down in soil
a year ago
Caliban I wouldn't recommend adding any Nutes at this stage. She should be good for 2-3 weeks. What medium are you growing in?
18-6 light cycle
a year ago