Clones from First grow
Hope it works out never cloned before
Just trying my hand at cloning. If these two survive, I'll put them with the second grow (Lemon Haze-Space Queen) cycle. Fingers crossed.
Took a long time to get the clones healthy. Last time I try to do it the hard way. But none the less they made it. Gave two away. Kept one and started more seeds.
a year ago
What the hell now? They were finally on the up and up. Now this. Help please.
a year ago
Walkershe_wants Rotate your light 💡 a few inches back Switch to 18hours on 6hours off
View 3 additional comments
Took a little sand/silt mix I use in my vegetable soils outside and sprinkled it around the base in attempt to seal up and air ways to the cutting base. Seems to have worked. They're standing up on their own again and newer growth has resumed progress. Happy camper.
a year ago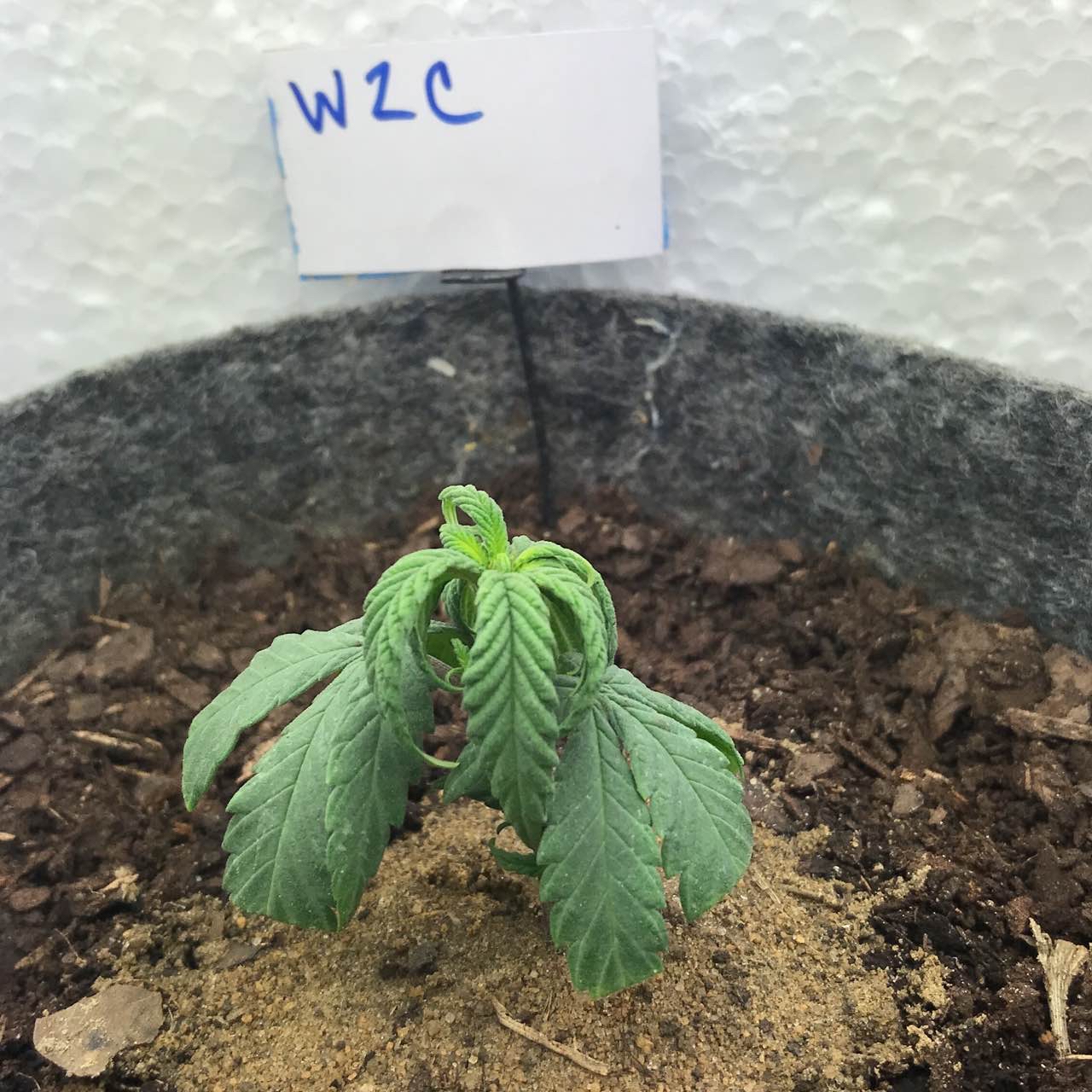 Slow going. But not dead so that's a plus. I didn't use hormone. Just aloe. So I expected it to be slow. None the less. I have three clones that look very viable.
a year ago
Eleven days. Should be fine right? Looks good.
a year ago
Mystrain420 If she's been fully outta the humidity dome more than 24hrs without withering and dying then she's rooted and well acclimated 👍🏾
moneymike1983 Thanks. Only had her out an hour or so at a time. I'll try for a full night this evening. Please check out all my threads. I'm new. Can take all the advice I can get.
Mystrain420 Nice lst on the big one, I'd suggest continuing it to make her wider and low. I like to keep ties on for days even weeks and just keep adjusting, I go for an even canopy basically shaping them like a table
View 2 additional comments
Added a third clone from Wanda. That will be the last I take off her as I'll let her grow in now and prep for flowering. But I have seeds with better genetics I think Might do some breeding. We shall see.
2 years ago
Not much going on here. Waiting for roots to set
2 years ago
Cut. Scraped up the bottoms. Slapped on some aloe and straight to soil. Not the most effective way but I know it is doable.
2 years ago
dale2216 Ya may starve them of air with the glass jars imo I use clear beer cups and poke a hole in the top
moneymike1983 Yah I thought about that so I'm going in and lifting them a couple times a day to breathe and spray the inside of the jar with a mist of water
View 5 additional comments
Do they normally sag like that in the beginning of cloning ?
2 years ago
Sativa357 Usually when they droop like that it's over watering, I could be wrong...
moneymike1983 I just cut those off a plant last night. First time I've cloned cannabis.
dale2216 I have had some stay like that for a week or 2 then take off like crazy As long as they dont turn brown and sag over in half they good Just be patient and dont over water Put a cap full of peroxide in a water bottle , and a few drops of rooting hormone in if you have it
View 5 additional comments