Dosi 33
Spring 2023
From Buds & Roses Two Clones of Dosi 33 from Buds & Roses. Grown in coco, using a 480W Kingbrite in a 32in X 32in tent. Received clones - 5/11 Transplanted to 1/2 gallon pot - 5/14 Transplanted to 5 gallon pot - 6/19 Harvested 9/1
Cured for a little over two weeks. Smells pretty fruity and feels a bit crispy but overall not bad for a botched grow
3 days ago
Tallboy2023 Looks good to me. Don't be afraid to let it cure longer. Should only get smoother.
lolaperez Thanks! I had low expectations bc they were so close to the light. Haven't even smoked it yet lol probably gonna be smooth as hell by the time I do
Tallboy2023 Did you hand trim those or use a bowl trimmer?
View 3 additional comments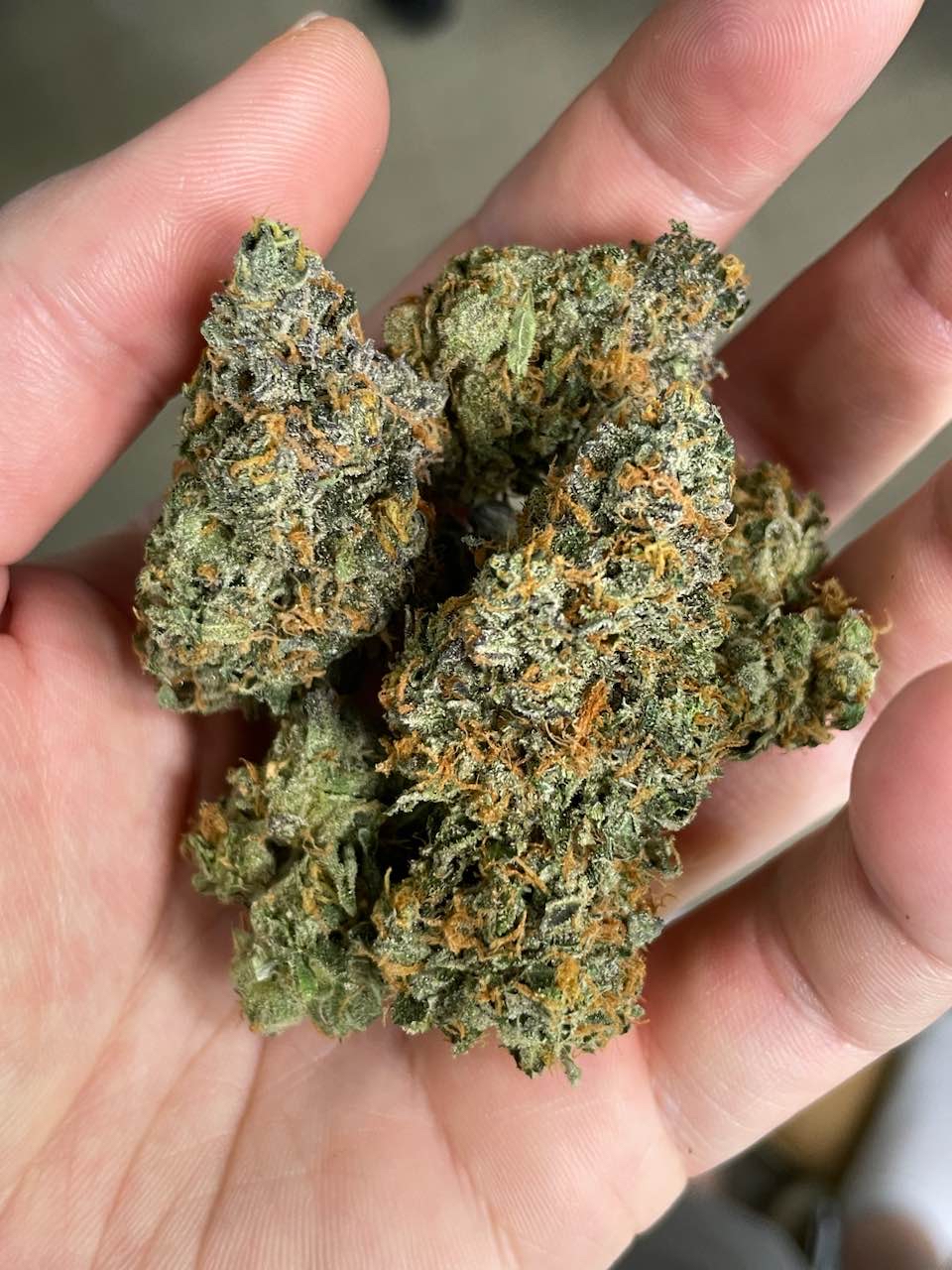 Clocked in just over 8 ounces. Smells tasty, could look better. Time to cure and set up for the next one
20 days ago
Trimmed up one of the branches… looking pretty ehhh lol
23 days ago
lolaperez Wish it came out better! Been good, gonna get the next grow started asap and lock it in. Hope you been well man!
IG @stick_e_fingerz Hellz yeah! Been doing fine bro thanks for asking 🙏🫡👊 just keepin it movin 💯
Harvested 9/1
a month ago
Ending week 9 soon. Time to chop 🔪
a month ago
Day 63 flower. Looking crispy lol
a month ago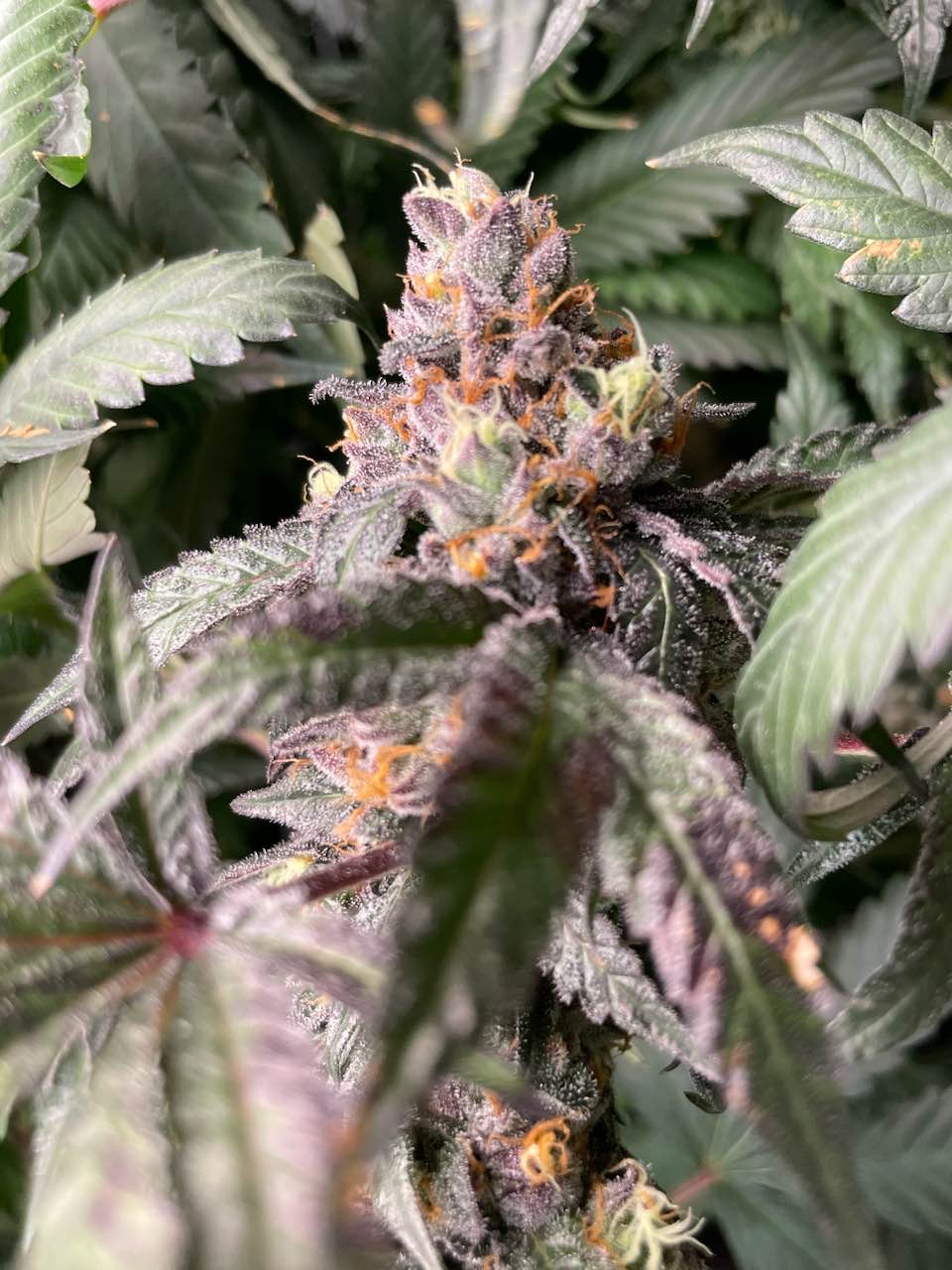 Packing on weight. Nearing the end of week 9.
a month ago
Two more weeks ?
a month ago
Guessing about a month out ! Let's hope I can keep them happy.
a month ago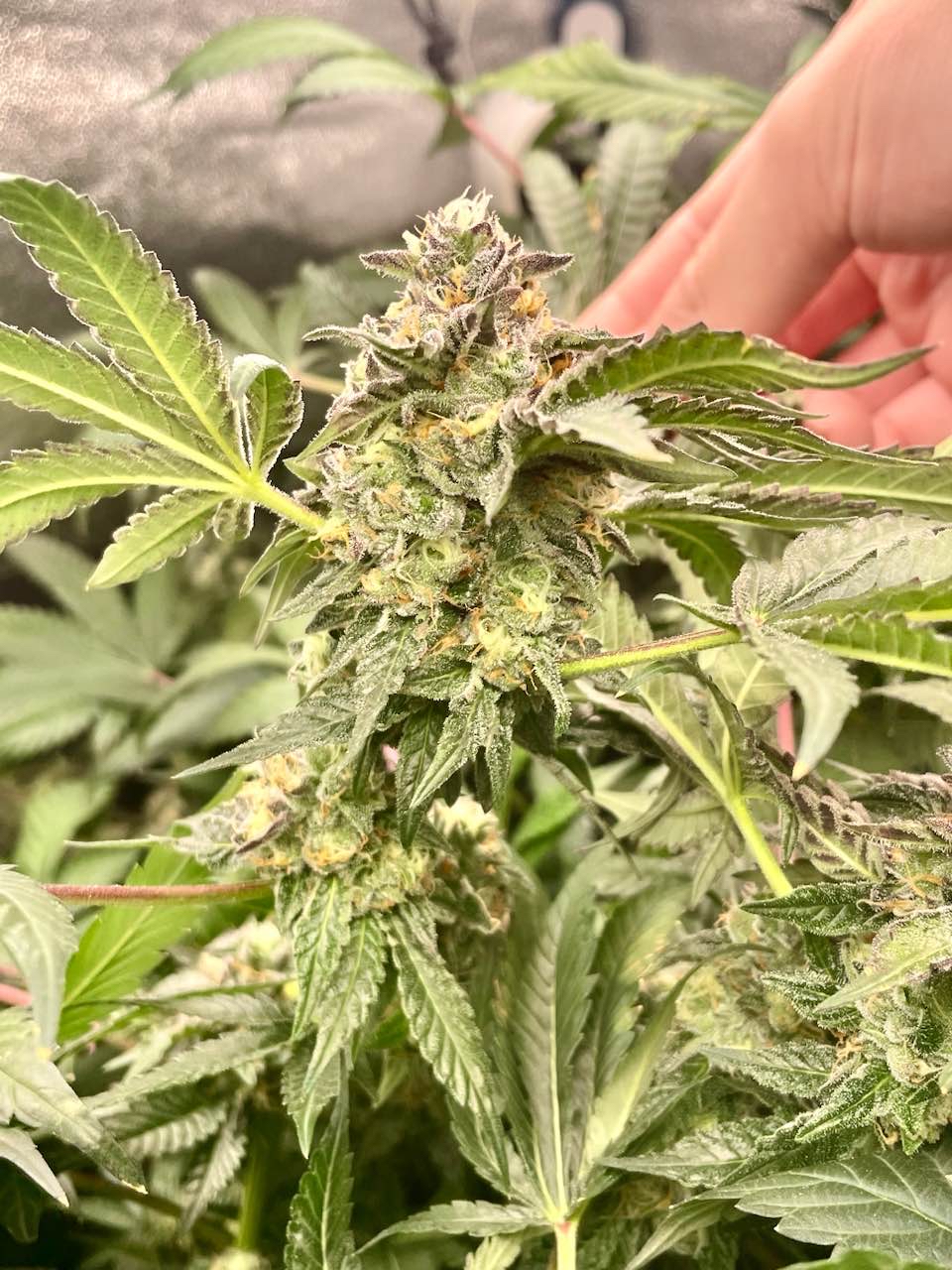 Just moving along. Day 32ish of flower
2 months ago
lolaperez Thanks! Your Dosidos looked killer!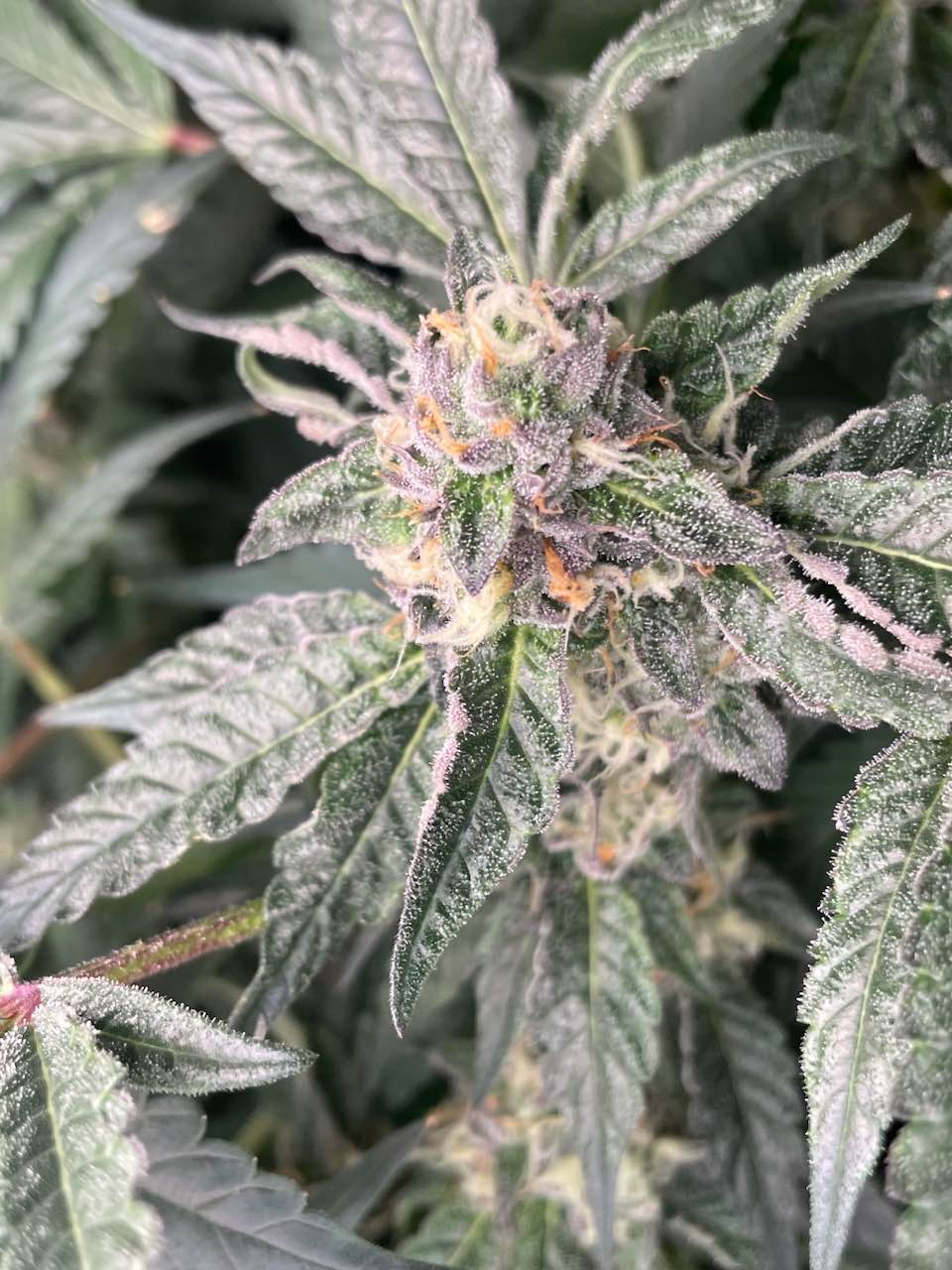 Plants are looking pretty weak for this late into flower
2 months ago
I fucked up. Considering just chopping them and starting fresh. I got Covid and ignored the grow for several weeks during the stretch. Had to super crop them at like week 4 into flower and hope for the best. Let's see.
2 months ago
Super cropped and defoliated. Sending to flower in a couple of days 🫡
3 months ago
Repotted. Supercropping/lollipopping in a few days and then sending to flower after a week.
3 months ago
One month from clone
3 months ago
Branches healed in five days after supercroppjng!
4 months ago
Bent them back a little. Went a bit hard on the left one, she'll be fine
4 months ago
Starting to take off 🚀
4 months ago
Auto irrigation ✅ See second photo for banana scale I'm pretty proud of the yield and efficiency I create in this small space!
4 months ago
lolaperez Thanks LeChron! And yes they drain to a small bucket with a pump that moves it to a larger waste bucket
Fully rooted and adapted well to the nutrients. I topped them yesterday
4 months ago
lolaperez Thanks fellas! Glad to see you're still grinding, stick-e !
View 11 additional comments
Slowly getting adjusted
4 months ago
48 hours after transplant and they're praying 🙏🙏
4 months ago
Perked right up. Hopefully they adjust to the nutrients well. I need to add the humidifier
4 months ago
Transplanted to 1/2 gallon pot
5 months ago
lolaperez They look super sad 😂 Check back in a couple of weeks and they should be okay