Hulkberry, LSD, Seedsman CBD 30:1
F47 - Starting flush as they have very slight nute burn. A few more weeks to go
6 months ago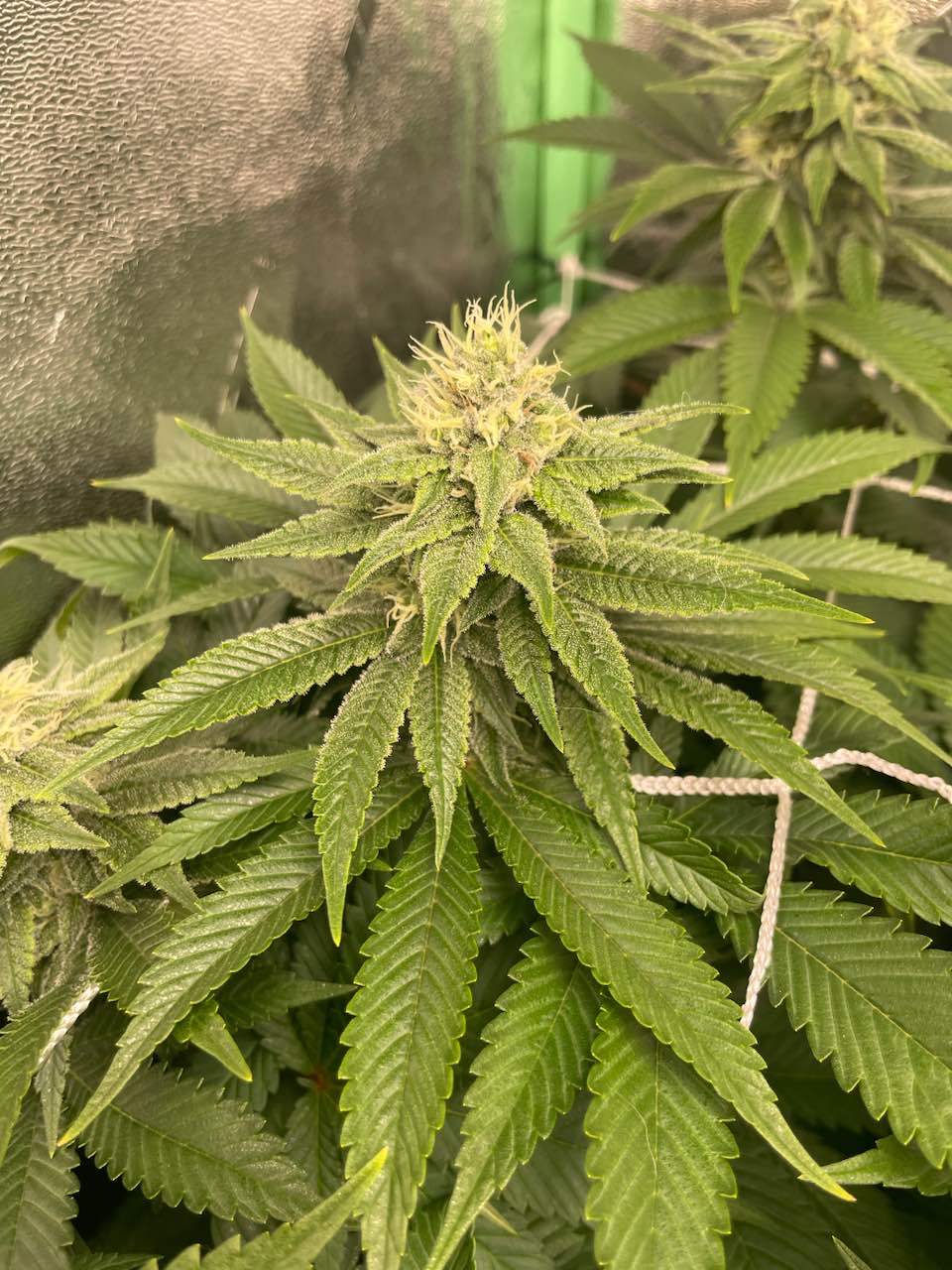 F34 - watering every 4 to 5 days. Going smooth so far
7 months ago
F24 - watered 4 gals w/ nutes. Added second net for support. The back two are getting sticky
7 months ago
F20 - watered yesterday with nutes and calmag. Coming along nice. Can really start to smell the terps. Seedsman CBD was a stretcher!
7 months ago
F14 - plain water, 3 gals. Things are coming along
7 months ago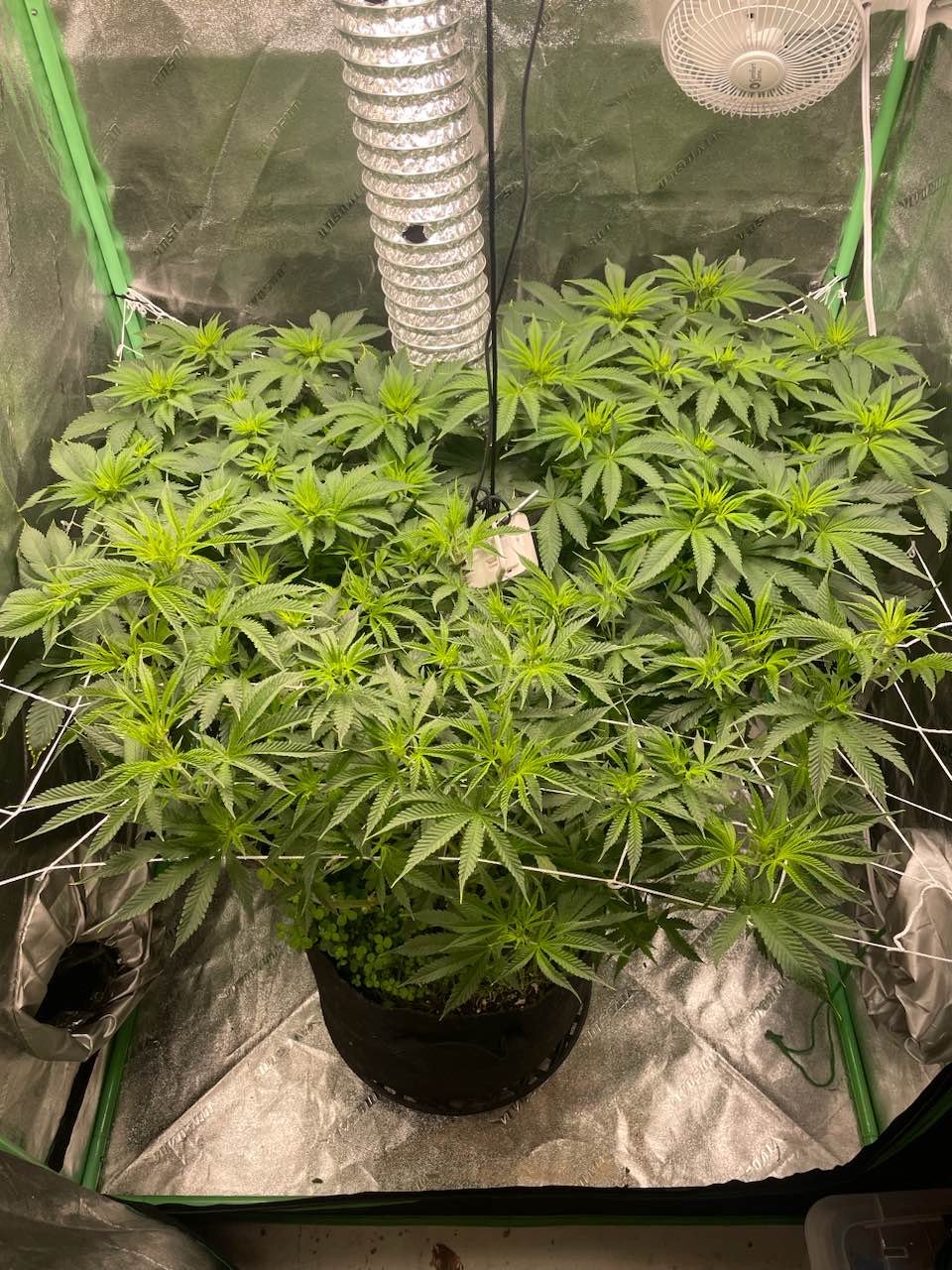 F9 - stretching is going well. Lollypoped 2 days ago. Yesterday flushed with 2 gals then fed with 2 gals w/ nutes, seaweed extract, and calmag. They seem to like the flush
7 months ago
F5 - did a large watering 2 days ago. Still having trouble with yellow tips but they seem to be doing much better now. I think I need to be watering until I get runoff since it's mostly coco soil.
8 months ago
jheilaman I use 70/30 coco perlite mix . I water to about 20% runoff with every watering/feeding daily ….. what is your coco mix?
thallaha1 10 gal fox farm, 3 gal coco, 1 gal each of warm casting and perlite (between the three 5gal pots). I think I need to up the perlite next time. Watering to runoff really seemed to put life back into the girls. Appreciate any help or suggestions
F1 - day one of flower. They've been looking a little rough at the top the last dews days. Thought it was nute burn, even though I haven't fed much nutes. After flipping to 12/12 last night I realized I accidentally turned the switch from auto (program 16/8) to on… so they've had 24hrs light the last few weeks. So I think it's just a bit of light burn. Hope they bounce back quick. Did a decent defoliate yesterday to all three lower canopy.
8 months ago
1.5gal 💦 with 5ml seaweed extract
8 months ago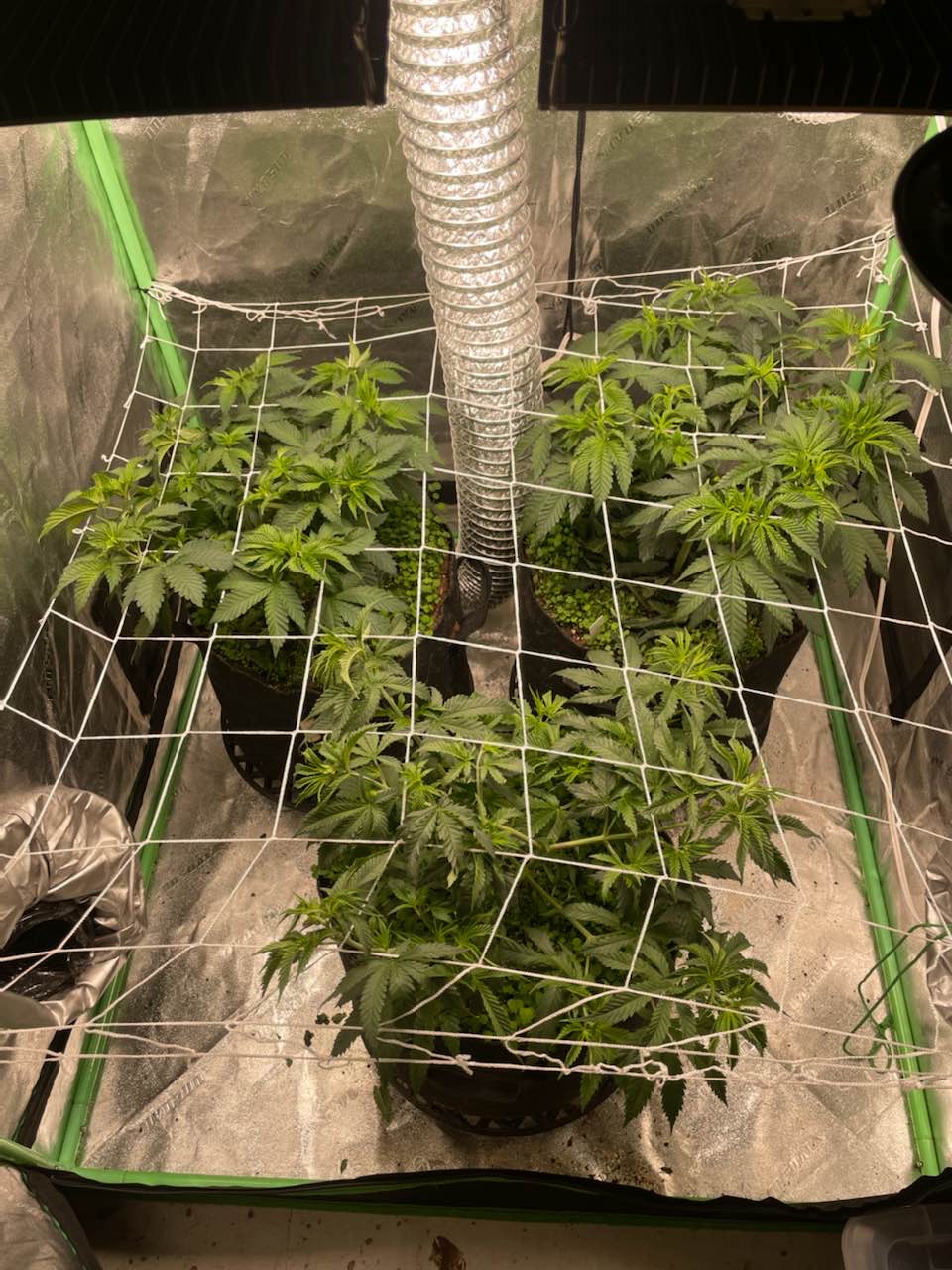 Defoliate and added scrog net. Plan to flip in about a week
8 months ago
1.5 gal 💦 coming along nice
8 months ago
Watered with full dose of nutes
8 months ago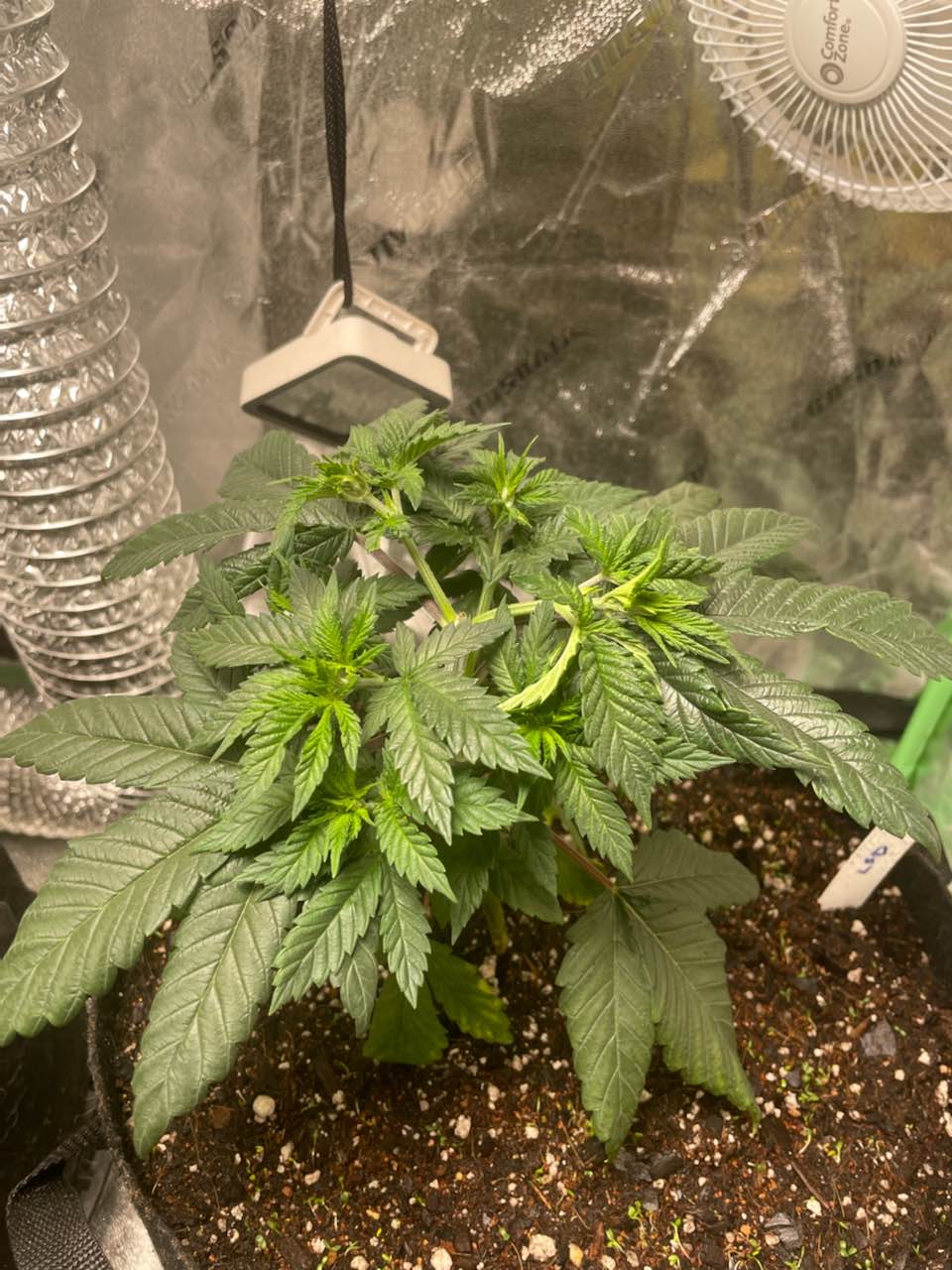 Plain water. Light LST
8 months ago
Transplanted to 5 gal pots yesterday with plain water. Looking good despite all the stress of topping and transplanting this last week. - Full bag Fox farm - 3 gal coco - 2 gal worm casting - 1.5 cup rose and flower - 1 gal perlite - 2 cup azomite
8 months ago
Topped and watered
8 months ago
Watered with 1/4 dose of nutes. Removed support on the LSD plant
9 months ago
💦 first set of offshoots are starting to come in
9 months ago
Out of town the last 4 days. Watered with seaweed extract
9 months ago
Lost power for 2 days. Had to place them by a window with minimal light.
9 months ago
thaibud95 Looking nice and healthy 👍 I am new to growing as well and don't wanna be a smart ass or something just wanna help each other. I recommend moving the light closer so you avoid overstretching the plant ☘️ happy growing bro
thallaha1 Thanks for the help! The stretching happened before I put them in the tent. I waited too long with her sitting on the windowsill not getting much light. An avoidable mistake on my part
Spray with water+seaweed extract. Added support to LSD plant.
9 months ago
Added night/day temp schedule. 16/8 day 77F night 73F
9 months ago