nm20134
Bag seed
First grow
N/a
Male or female day three of flower
4 years ago
Nm20134 Let me know if it's male or female need help plz
Both girls are doing good week 3 of veg two more left then heading to flower
4 years ago
Bushing our really well
4 years ago
🍁🔥 she smells like dank in the morning
4 years ago
New grow tent inter leaves forming very well
4 years ago
Girls are doing good
4 years ago
Topped my biggest of the two fed them their second feeding of Alaskan fish fertilizer and watered them. 👍🏻👍🏻
4 years ago
Currently in veg standing at approximately 4 1/2" doing pretty well other girl seems to be showing signs of getting taller since her growth was stunted. She about 3 1/2" feeding them 5-1-1 organic fish fertilizer 5ml to 1 gal
4 years ago
Doing very well after being fed the organic fertilizer still on 24 light cycle until my timer comes in then will start a 18/6 light cycle
4 years ago
Gunna start veg soon
4 years ago
Nm20134 Started them under new grow lights fed them 15ml of organic fish fertilizer from a 5ml:1gl jug starting veg of 18/6 tomorrow if anyone knows of better light cycle please comment this is my first grow and advice is needed thanks
Plants are doing great
4 years ago
Both girls are doing great had to transplant one to a bigger container for when I transplanted her into the new medium she was just too tall for the the container she was in now she's in a taller holder. Hoping not to much stress was out on her. Them true leaves are looking good.
4 years ago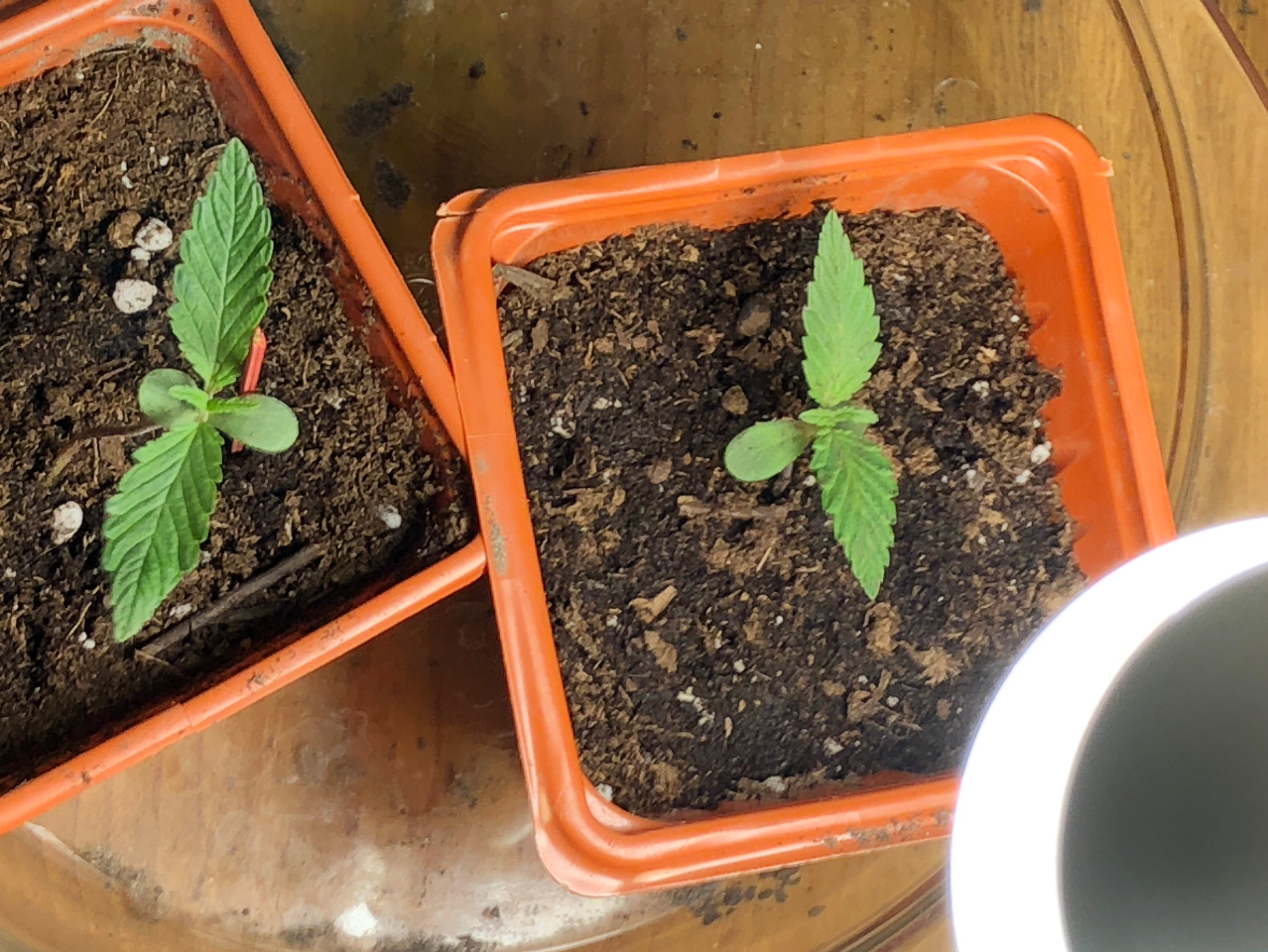 I have my plants on 24/0 light right now just transplanted them into new soil and they seem to be taking a liking to the new home their second set of true leaves are coming in strong
4 years ago
Nm20134 LED until my grow light comes in
Both plants coming along nice mystery 1 is staring to pop them true leaves and mystery 2 is slightly behind but overall good health.
4 years ago
She's coming nice hopefully both come through strong
4 years ago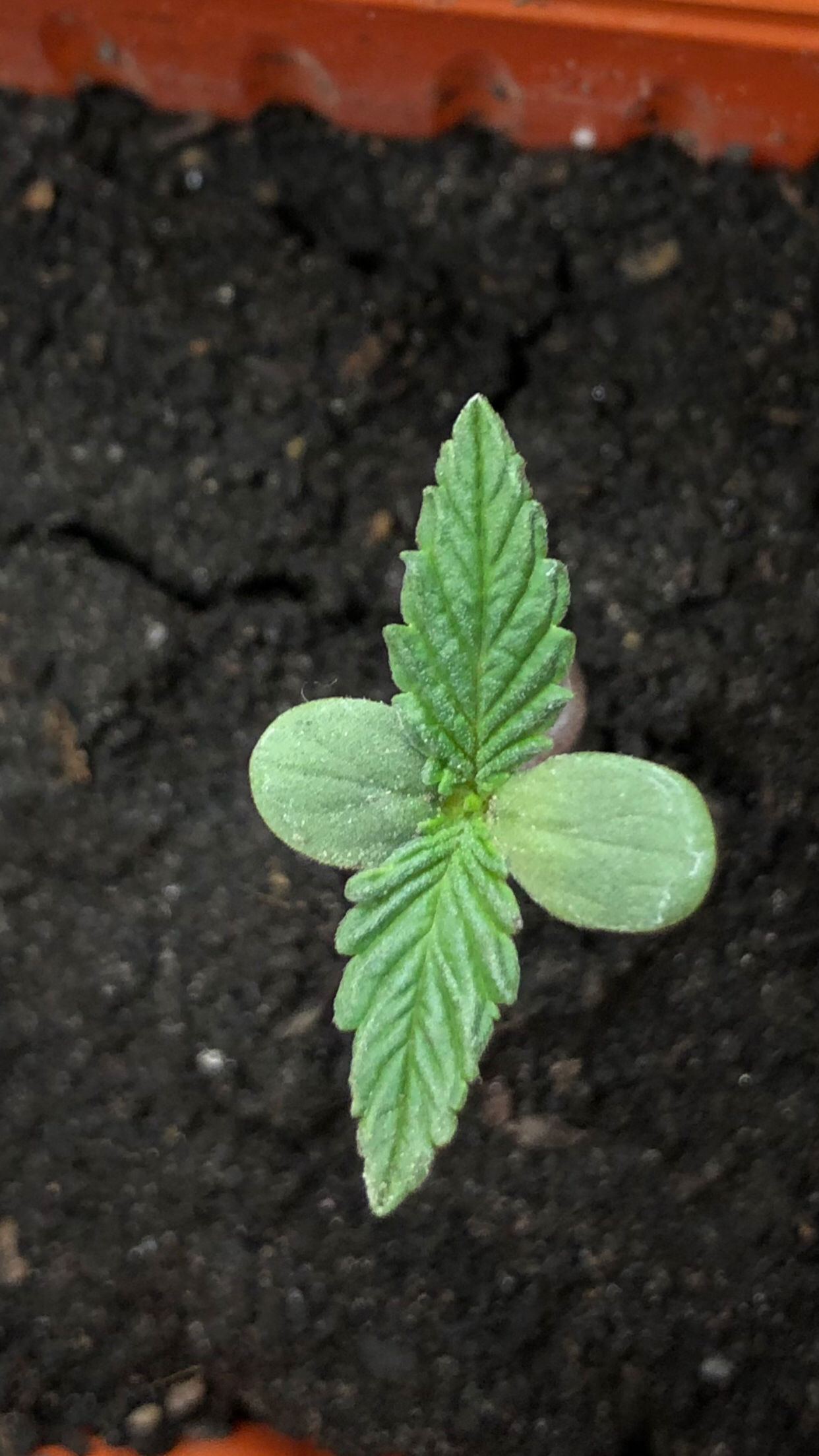 Starting the stretch
4 years ago
Planted in a better medium
4 years ago
Sprouted outside
4 years ago