cindosa
First Clone Run
Nov 24 2019
Four clones cut. Used recommended seed cutting does 1L soak and spray +2 Hindu
Flipped Fred to flower Jan 22
3 years ago
Love the training all are doing well
3 years ago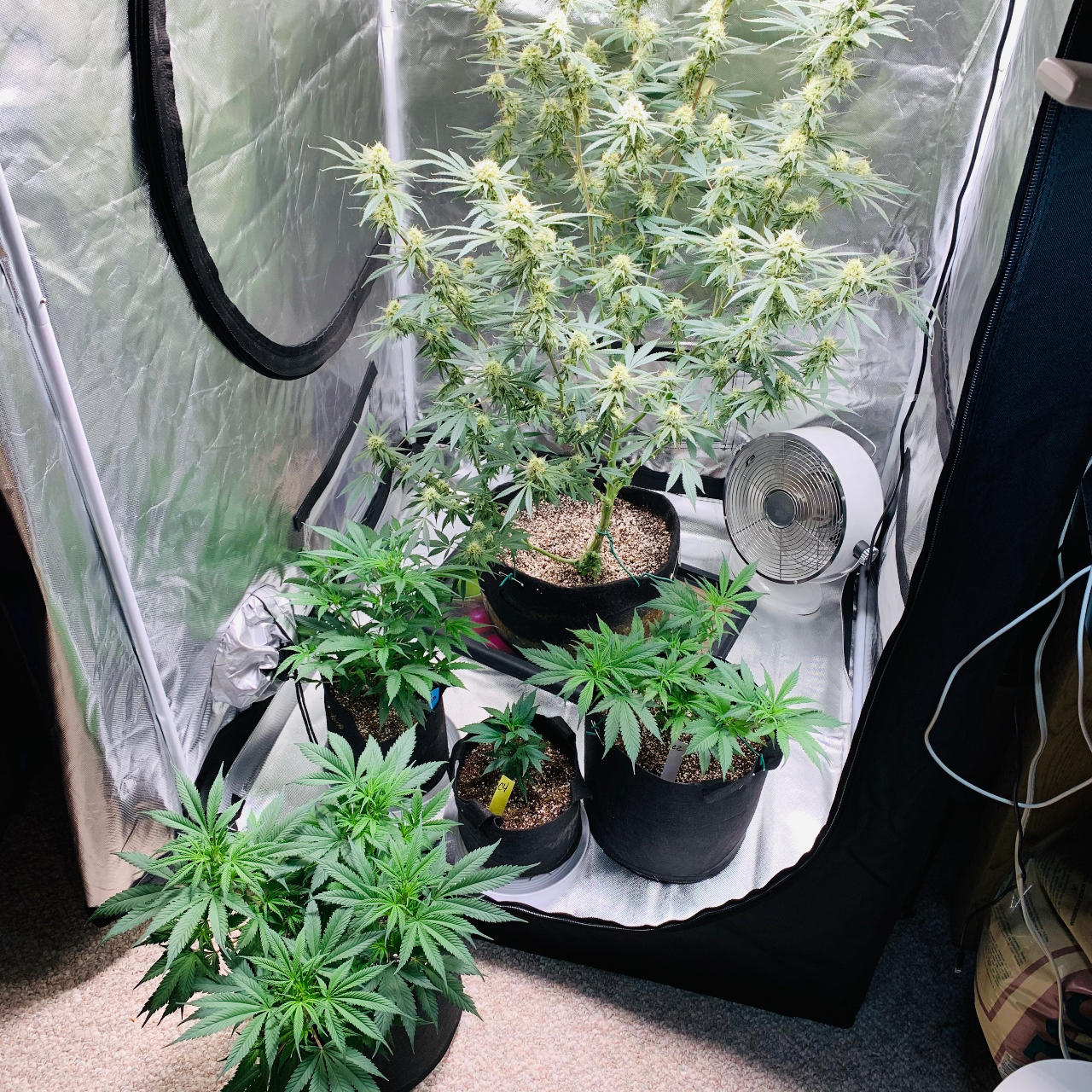 Doing well smallest one is add on to original run
3 years ago
2 in 3G for flower 1 will be left in 1g the one from solo cup experiment survived
3 years ago
Crown Royal in front left this run. Front right Dec 3 run
3 years ago
Tossed the biggest Hindu clone. Genetics like mother no good. Showing signs of potassium def and general poor health.
3 years ago
cindosa Crown was toped between 3/4 node
HiMud clones showing nutrition def just like mom. Crown is doing beautifully
3 years ago
Large Hindu showing signs of something strange.
3 years ago
Doing well one baby got adopted yesterday.
3 years ago
One Hindu one Crown Upsized 1G
3 years ago
cindosa First photo of roots Hindu Second photo of roots crown
Doing well will pot up some tomorrow
3 years ago
Two large ones this week against. Second batch is still alive after being cupped a few days again.
3 years ago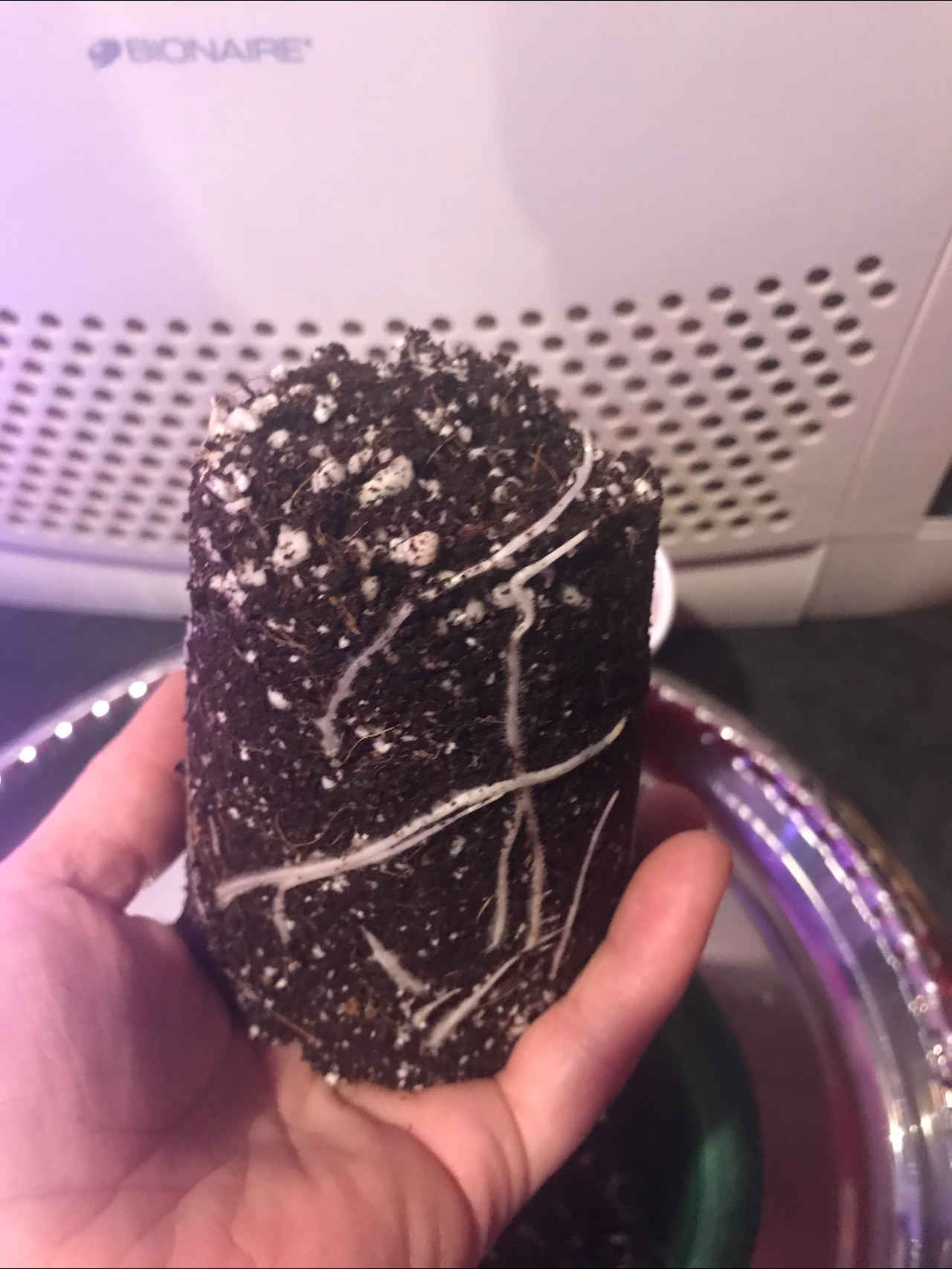 Two babies have left the nest. Poted one Crown from cup. Roots looking good
3 years ago
One baby has left the nest.
3 years ago
First two are growing like crazy. One has been potted up the second needs to be. Tent coming Monday
3 years ago
Cup three clones. Pot up one Crown orig cup date Dec 5
3 years ago
Three have been transferred to container the last three in this round have roots on stem just not much peaking out from wool yet. The hindu cupped is experimental not sure it will take.
3 years ago
One clone had good roots and was transferred to container and left in dome. One is showing roots Dec 5am
3 years ago
9pm transfer second clone
3 years ago
One Crown has a root coming out bottom rock wool 😀😀 cloned 2 Crown 1 Hindu today (day 0 Dec 3) tied green string to Mark new additions
3 years ago
Geranium is two days older and is showing roots inside wool. Humidity 75 temp 23
3 years ago
Patiently waiting
3 years ago
Started Nov 24 18/6 light Opened domes half Missing twice daily Did let go longer between most last two days
3 years ago
4 out of 6 doing well two doing decent but a little droopy. Going to try not spraying for 3 days as per Barry D method
3 years ago
Turned light off 6 hours Sprayed at lights on Open vent slightly
3 years ago
Four are crown two Hindu one geranium
3 years ago
cindosa 48 hours all look good standing well left light on going to switch to 18/6