Critical Orange Punch Auto
Dutch Passion
Growing in a 2L green plastic bottle as an experiment as ive been told light doesnt affect the roots if it's green or something like that. Time will tell as with all things!
Couldn't be happier with my final plant of my second grow. She dried slowly and has maintained good terps and seems to have the strongest high of all four plants (yet to be cured). She turned purple for unknown reasons, possibly genetics as it's crossed with a granddaddy purps. She grew healthy and lush all the way to the end. Could have given her another week or two but I'm happy with where she's at now. Until next time.
2 years ago
Chopped and drying now
2 years ago
Putting her into dark for 48hr now.
2 years ago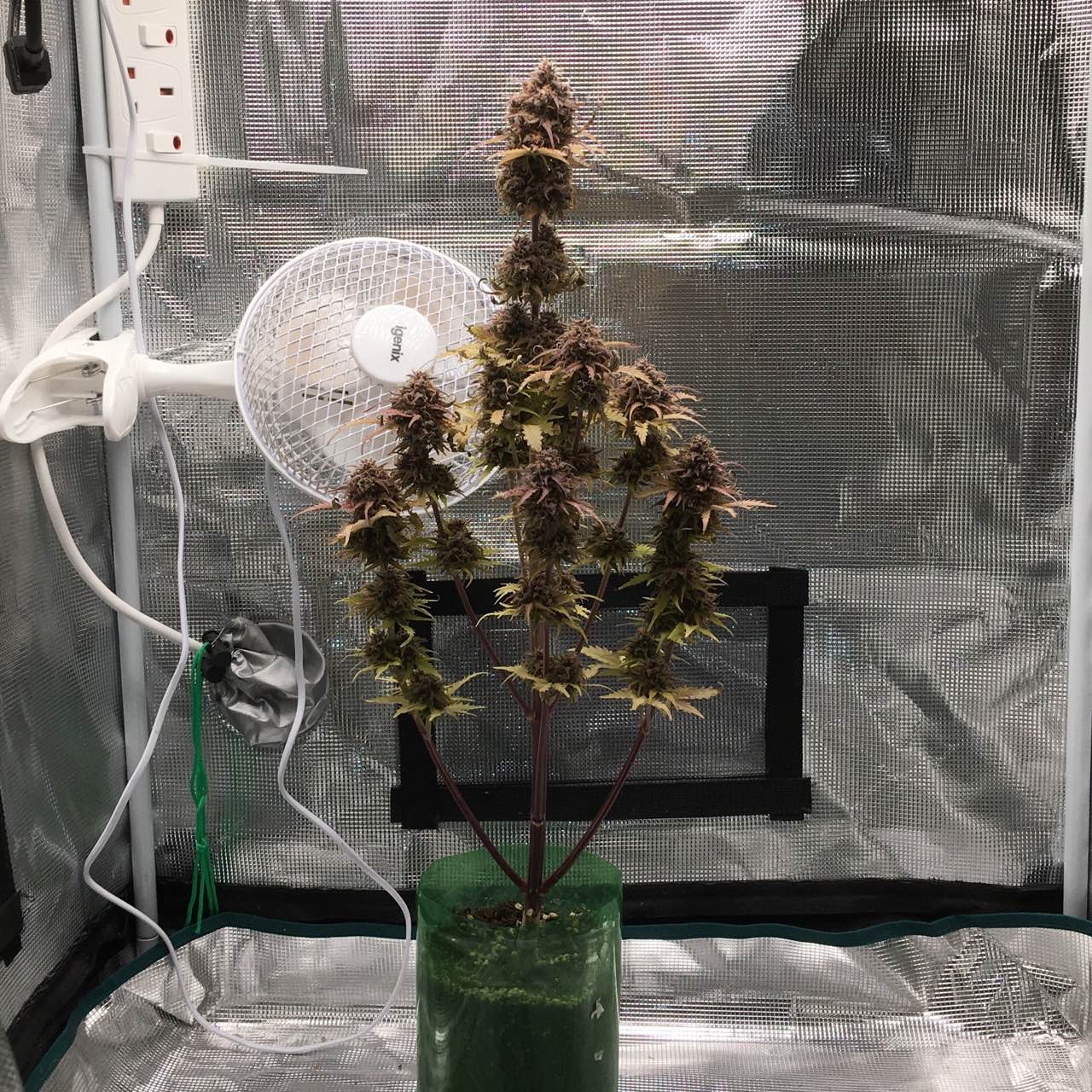 She's the last one standing. Harvested the other three and now gonna let this one ripen and grow to its fullest potential over the next few weeks. I've done some defoliation to bring the buds out into the light, got high hopes for this one..
2 years ago
She's a beaut.
2 years ago
33 looking like a Christmas tree
2 years ago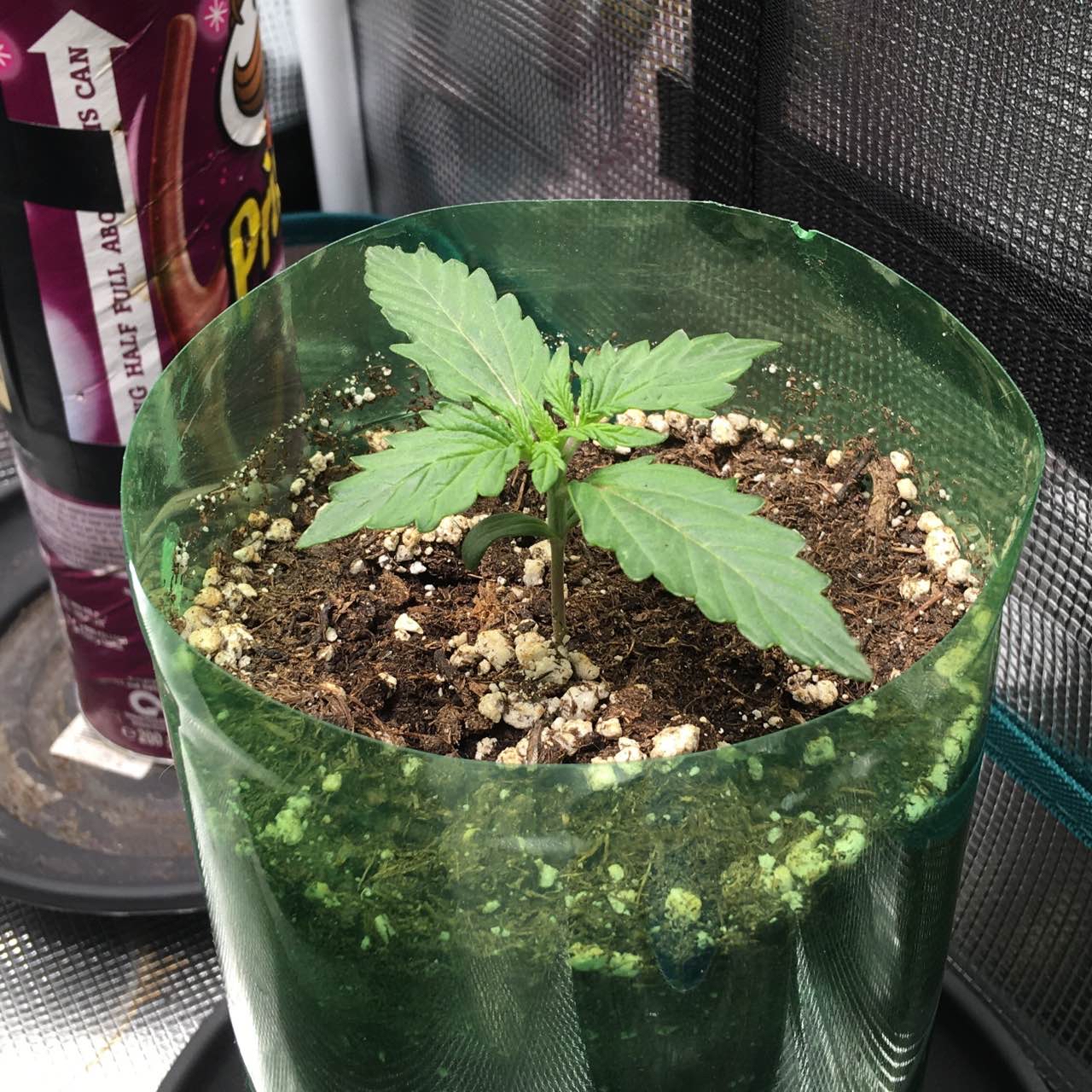 Successful germination!
2 years ago