Trinidaddy
AOC
3 round
Peat pellet to 5g when multple roots broke thru; pre-water soil w/ microbe tea; recycled hot soil + FF seedling starter
topped with worm casting
2 years ago
Watered w/ microbial tea & then plain water
2 years ago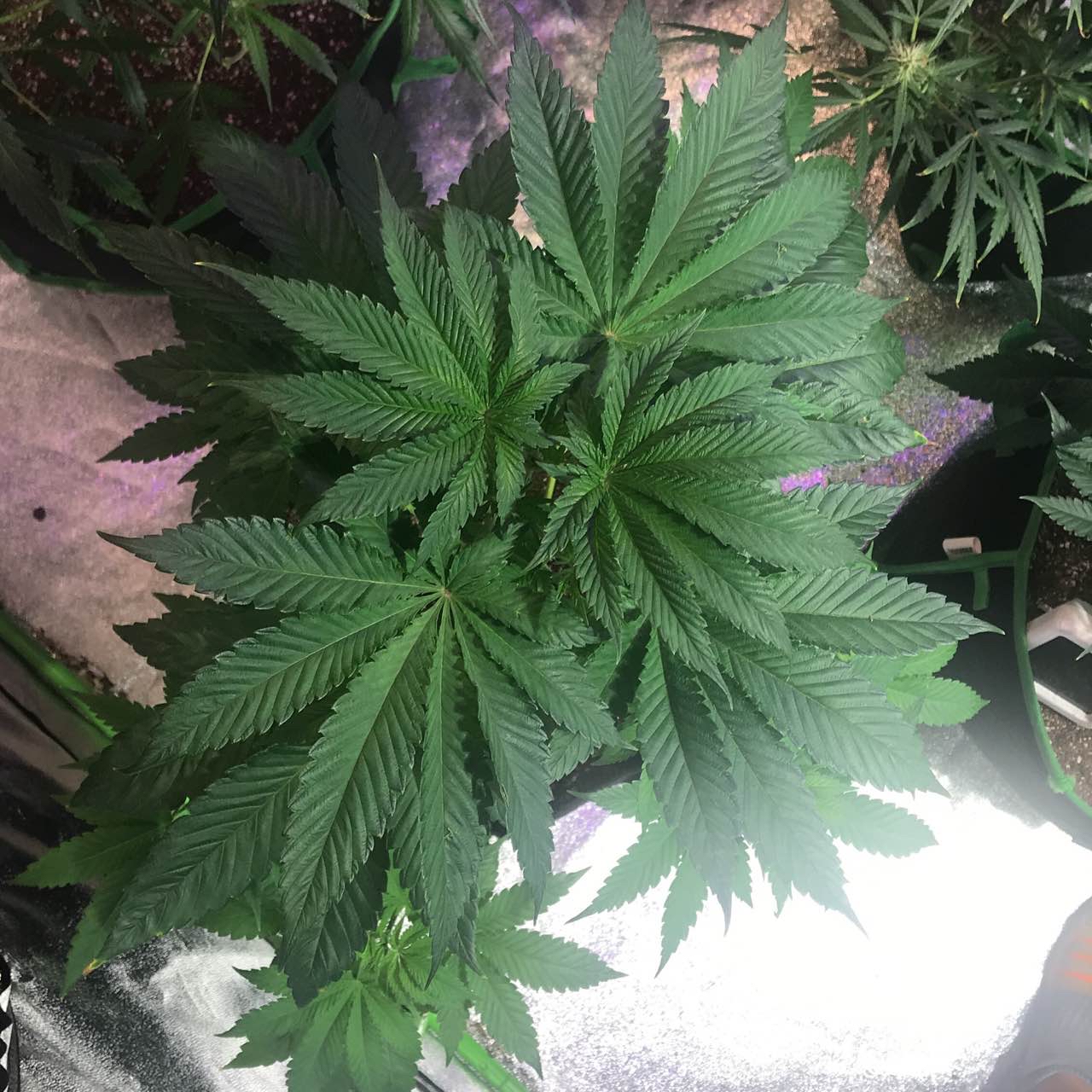 Replaced top inch of soil for gnats.
2 years ago
Idk if the spots and yellowing are related, but I'm moving all my plants around and slightly reducing the available light.
2 years ago
Neem oil the other day. Watered today with molasses
2 years ago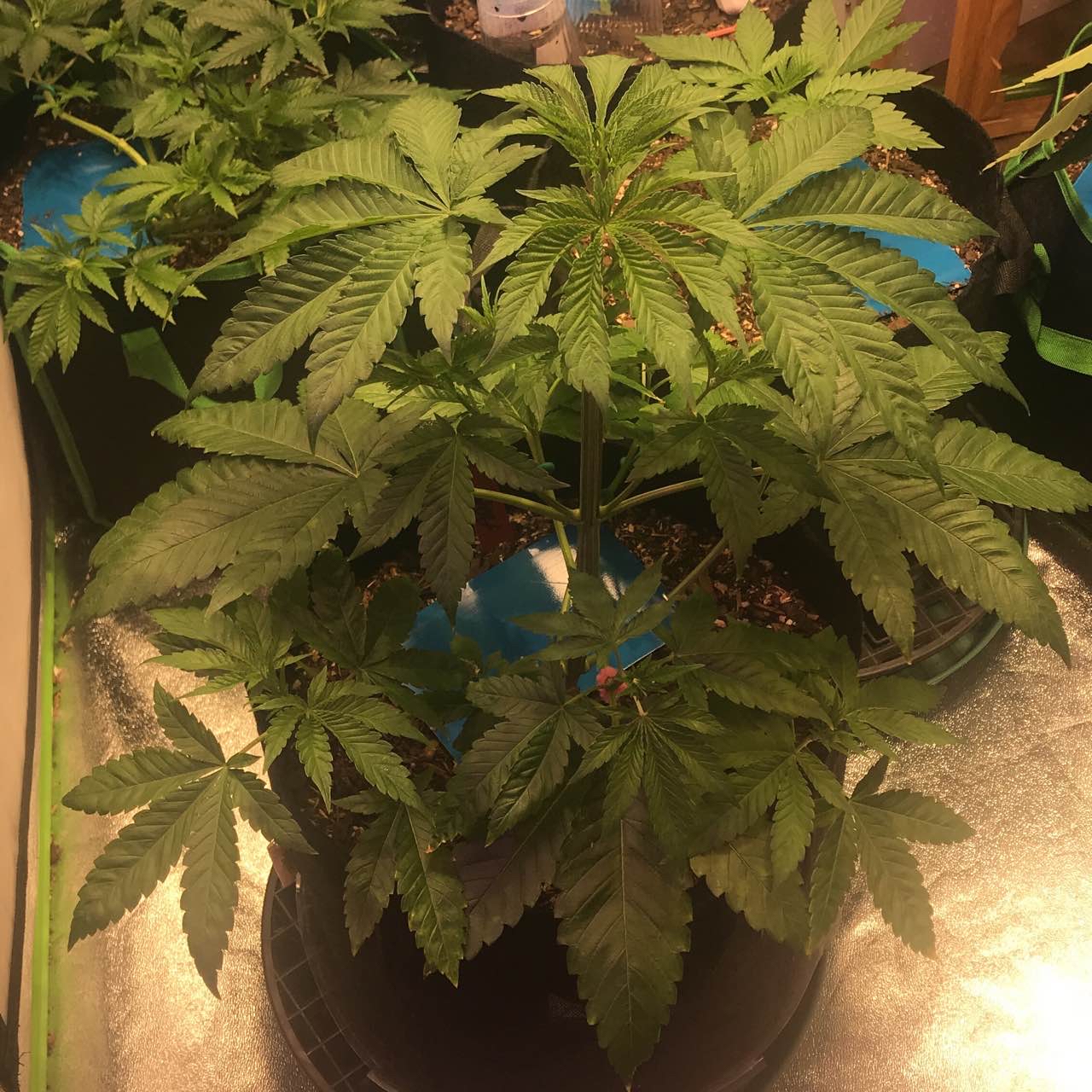 CannGuard this morning. Microbial tea last night
2 years ago
Main stem is f'n weird on 2 of my 3 Ancient Chocolate. They are very large, almost swollen looking, yet squishy and hollow-feeling when squeezed. Fan leaf stem seems weak. Google says it's likely genetic and not a problem?
2 years ago
Trinidaddy Slight LST on branches. Last night sprayed with Mammoth Canncontrol for the thrips
rokred Probably just really taking off and swelling the stem to deliver nutrients. I imagine that it has a weak feeling because the fibers are still very young and haven't had time to repair themselves from their stretch. Try not to overwork them, they're beautiful!
Trinidaddy Ooooh interesting! Thank you much appreciated
Thrips driving me crazy
2 years ago
lemonq If you're having an issue with thrips give your plant a heavy water with some neem oil solution, and cover the soil with about 2 inches of sand, should clear your thrips problem quite nicely 👍👍
lemonq I'm thinking of gnats oops
View 2 additional comments
Gave her some beneficial nematodes at like 4am to help her out with the thrips
2 years ago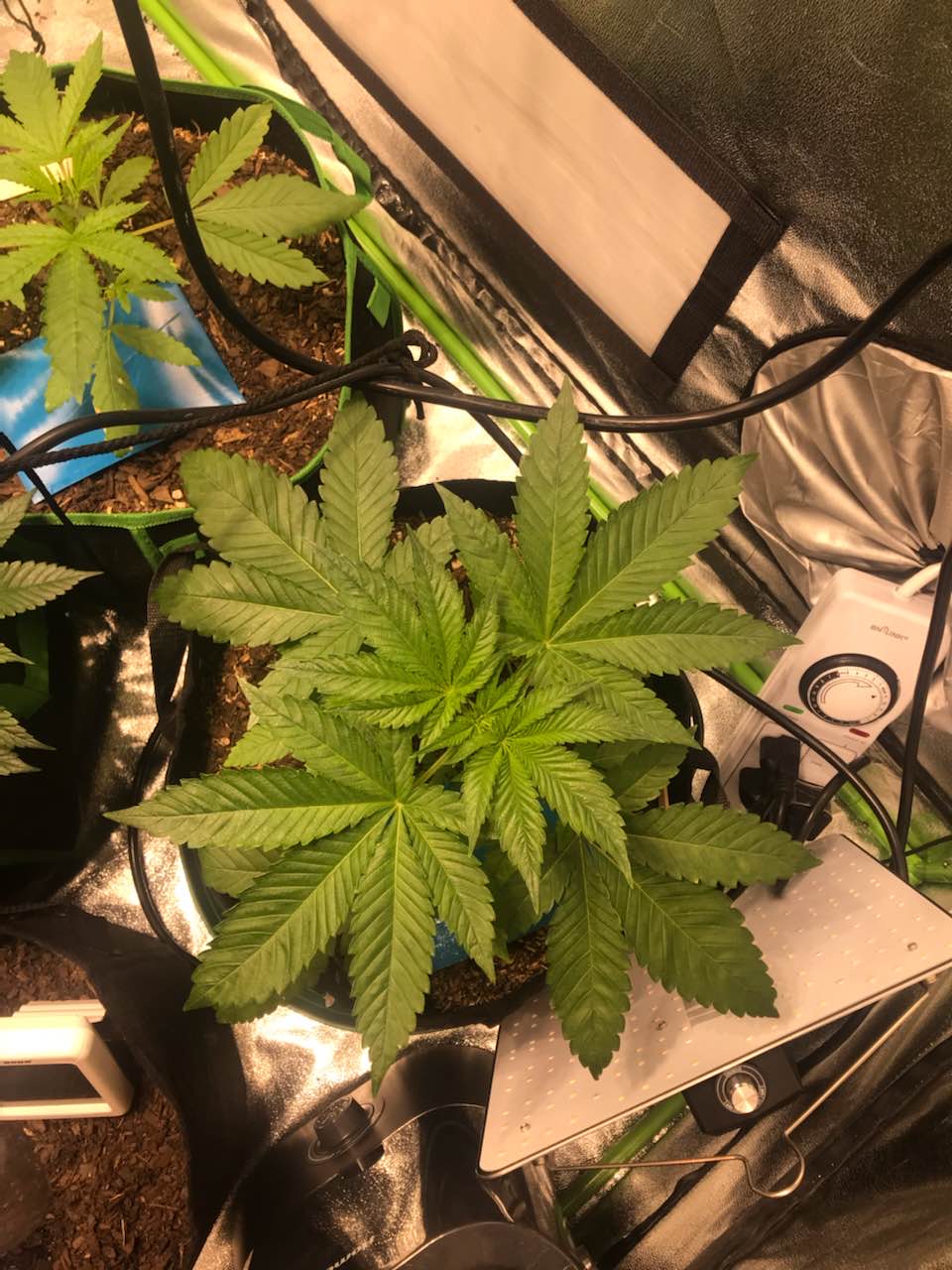 She makes the pot look tiny
2 years ago
Sprayed with Neem oil. Temps fluctuated between 76-85 thoughout the day
2 years ago
She's beautiful
2 years ago
Sprayed with Neem oil 30mn before lights came on them kept them all at edges of the tent for less light
2 years ago
Microbial tea
2 years ago
Reduced vivosun led to 75%
2 years ago
Changed the mulch to hardwood chips and sprayed top of soil with Neem oil. Watered with a little sweet potato watee
2 years ago
xound Why you got saw dust on top of your soil? Like a cap?
Trinidaddy It's cedar wood. It repels insects. I have it so close to this one because I found a tiny bug
Rabbit tea yesterday + added rabbit poo to soil
2 years ago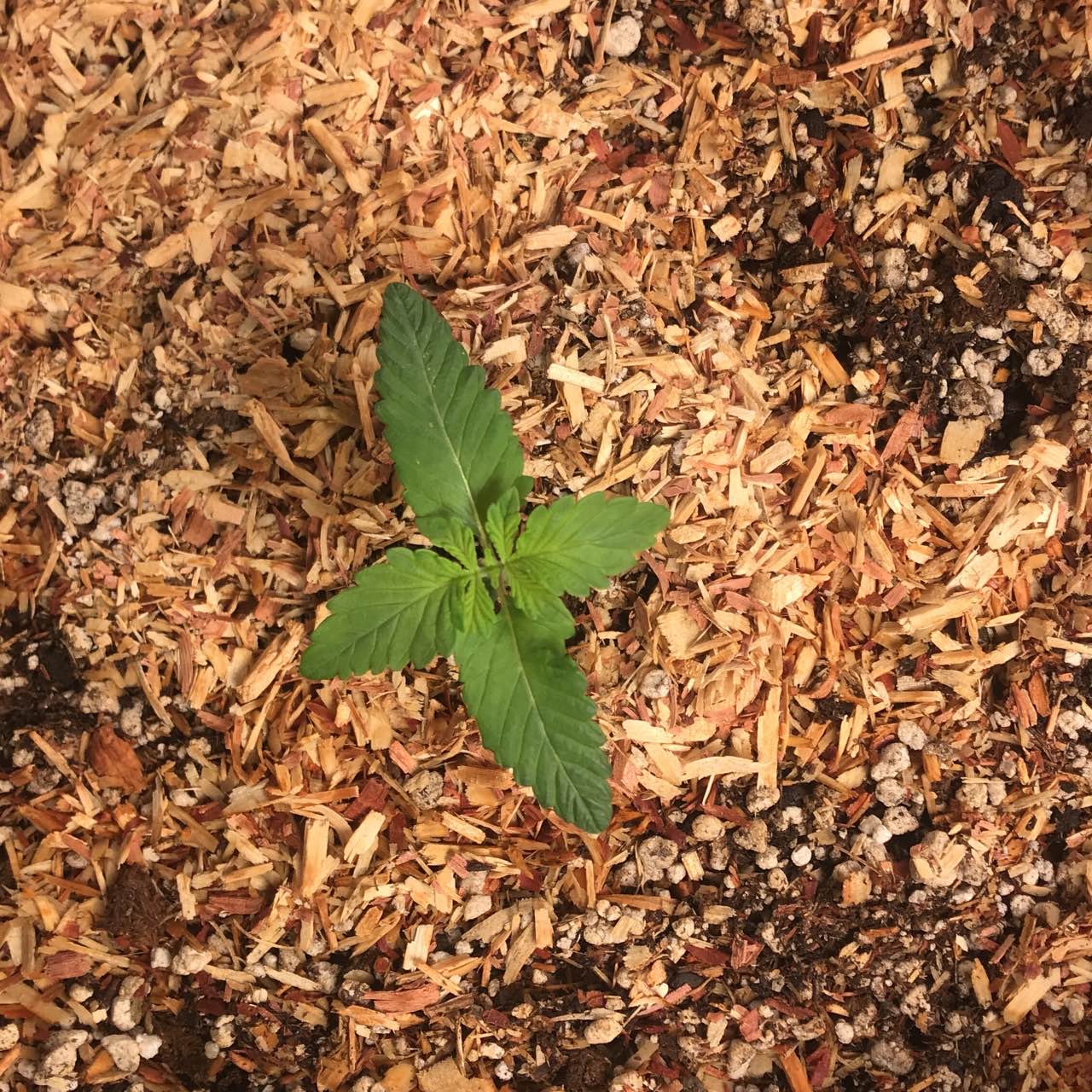 Fed rabbit tea yesterday
2 years ago
Growth but still low on N
2 years ago
Liter of rabbit poop tea
2 years ago
A little water with molasses and top max
2 years ago
Nothing. The second set aren't doing so well. Really concerned about this heat 79-82 all day. Added an AC today and it's at 80 and flower is at 79 after 1.5hrs
2 years ago
lemonq 79-82 are okay temps, you only need to start to worry if it comes to around 85, these plants are hardy- if you have a fan blowing in the tent it'll help keep temps more consistent. A humidifier is helpful too if you don't already have one, especially for the seedling stage, RH of around 70% and they'll thank you for it. Happy growing!
Trinidaddy aww thank you ! Humidity stays around 65% so that the flower section of the tent doesn't surpass 55%, but I got the fan blowing the humidifier towards the youngest seedlings. Question, I am most worried about the heat because I have flowering plants on the other side of the divider. I'm going to put the AC on that side now but doesn't seem super capable
Felix tea; tent has been 77-80
2 years ago
Spray bottle of water
2 years ago
Day 1-4: dome on & off; half a spray bottle of water/~day; had some light burn on false leaves day 3
2 years ago