Choco Photo Period
Spring of 22
Chocolope in a 3 gallon fabric pot in Fox Farm fertilizer under Vivosun VS1000
Chocolope 25% Indica 75% Sativa
Here leaves are yellowing she's close as well!
8 months ago
3 more weeks an she gets the cut
8 months ago
Sry about the light wanted to give side view instead of up too I'll find a happy medium
8 months ago
combatmedic81 Looks like some good training , I have the same sticker
shua1408 Thanks man! This is my third grow first female grow. And my tents a 3 n half 3 n half by 72 so had to keep them on the shorter side.
combatmedic81 Nothing wrong with shorter plants . I keep my plants under 4 ft and yield lbs
View 12 additional comments
She's doing well!!!
9 months ago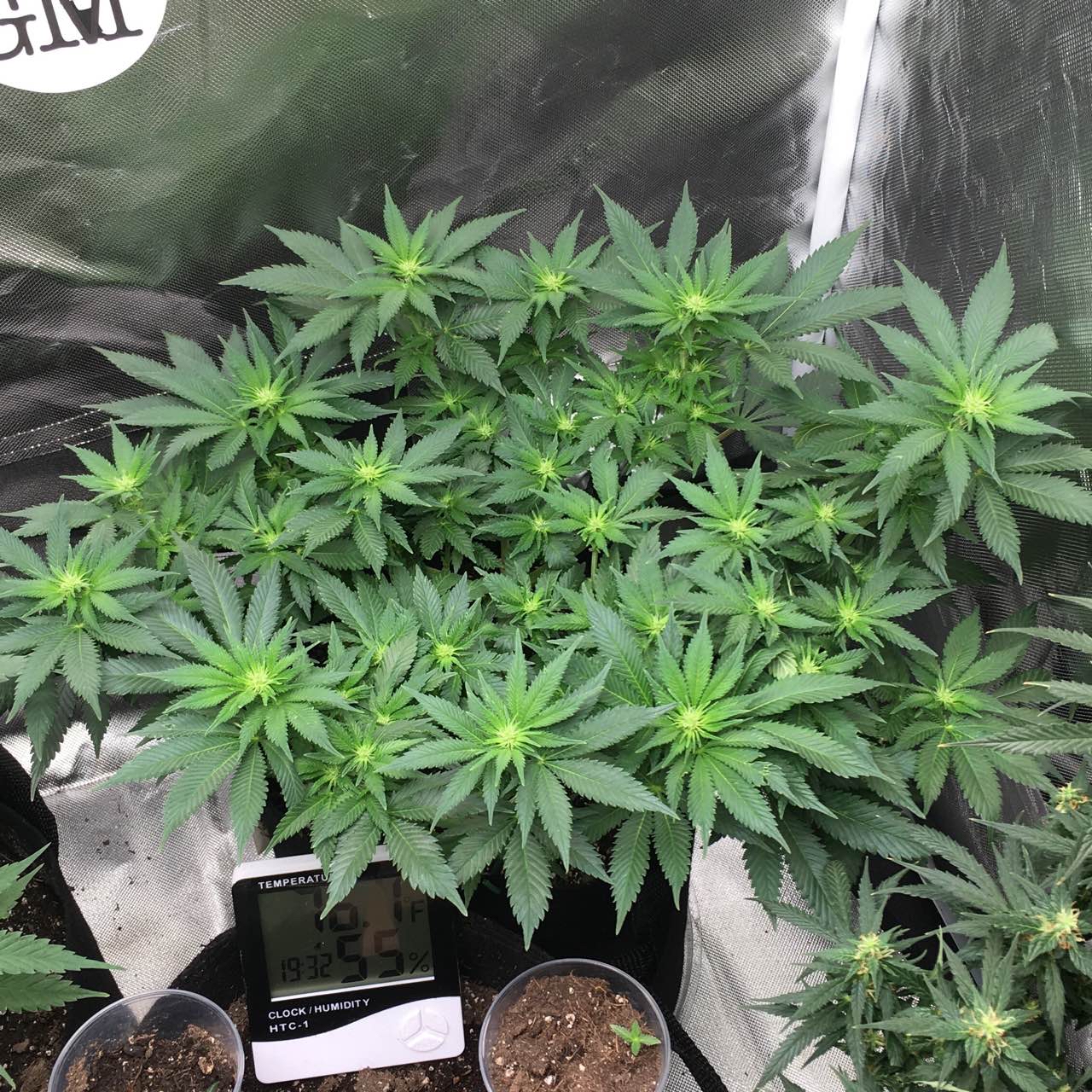 She's beautiful glowing haha an pre-flower she shall keep it coming!!
9 months ago
She's growing very well still no sex being showed I flipped them to 12 n 12 about 3-4 days ago. Ty is is the first grow photo females so Just waiting on pistils is all.
9 months ago
She's the biggest girl I have an she's strutting haha take the tent girl haha I'm enjoying this run it's my first ever with buds I've grown twice always males so I bought so females there treating me 👍
9 months ago
She's one of the bigger girls getting so big!
9 months ago
She's so gorgeous another month or 2 an I'll flip er to see the wonderful pre flower
10 months ago
Some LST an topped all 4 of the lowest branches
10 months ago
Justin2063 Looks really good and even. I just did the same for all of mine yesterday.
shua1408 Nice I'll take a look at yours,Believ this is my first actual grow
Justin2063 Yeah it is my first grow as well. Been binge watching YouTube videos. From Seed to Stoned has taught me tons.
Watered an topped looking really good.
10 months ago
HammertimeAZ Nice job! You should get some nice little buds out of it.
shua1408 I didn't mean to top it I was gone for a week in Florida an they needed water bad an so I took care of it an I went and tried bending a lil an snapped them big let done. It now 4 too so win win plus this is photo period so in another 3 months I'm flipping her
Having some great growth. Seeing the tops coming in.
10 months ago
Topped 2 days ago
10 months ago