Fall 2023 #1 (ABANDONED/CULLED, bad soil, see #2)
n/a
5x Purple Queen (photo), 2x Royal Cheese (auto), 3x Critical Mass (photo), 3x Northern Light (auto), 3x F1 Titan (auto)
Photoperiod and auto flower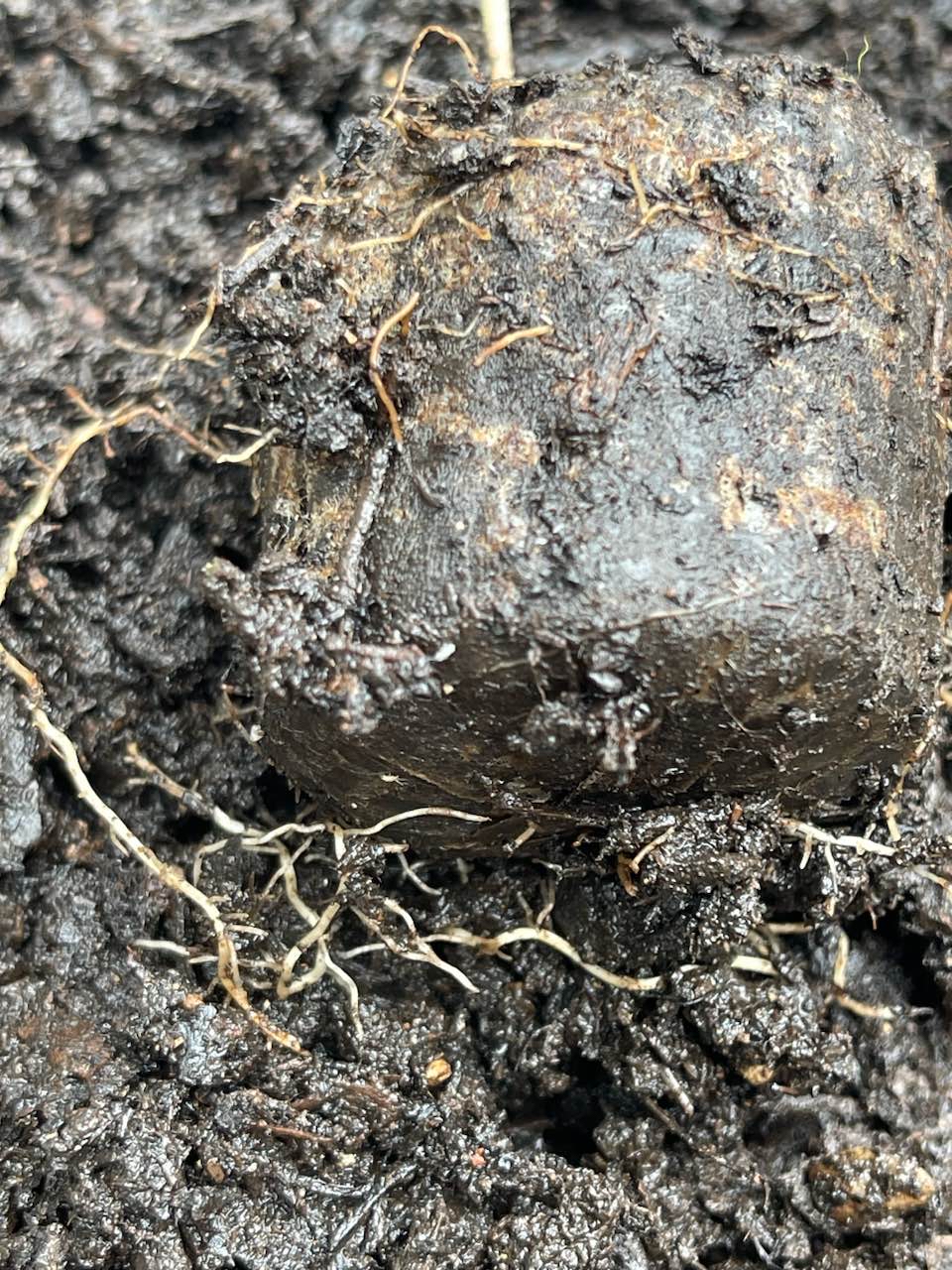 I culled this round of plants. I tried using Kellogg's soil and for a lot of reasons it was a mistake. It brought bugs, multiple ones, into the grow building, everything was a mess. I just wiped my hands of this round. I did save like three photo period ones and added them to my 2nd fall 2023 journal. These pics are just to show what a shit show using those Pete plugs along with just not doing the simple. Correct. CORRECT. RIGHT. Things. Happy growing everyone!
16 days ago
ig:@eaegifts You have to cut those box store soils/top soils with a lot of perlite and you can bake ''em to kill the bugs and larvae 👍🏾.
Had a family emergency and this grow was decimated from bugs and the fact I brought horrible soil into my grow. Repotted into some temporary pots until I get everything under control. Went back to what works.
a month ago
adderz Unlucky 😩 glad they weren't goners though. How are you keeping your plants fairly short ??
zer0applied I ended up culling the autos and only saved a few of the photos. Started that grow over. What a good learning experience though. I use selective lighting to keep them from stretching too much. Different parts of the spectrum can do different things.
adderz Oh no sorry to hear :/ take it with a pinch of salt with the knowledge you gained as your taking and you'll come back better next time 👌🏻 ah right yeah, I used full spectrums but did have some LED's that were switchable red/blue. Red bulls during flowering and blue stretches during veg if I remember correctly ?
View 1 additional comment
Switched around some lights to make it 400w for the veg tent. Gives me around 500-600ppfd all around.
a month ago
Was able to save my damping off seedling by repotting her gently and cleaning her up. Gave her a syringe 💉 needle feeding into her stem two nights ago and this morning she was straight and solid as hell. She had completely stalled for a week (lower right corner) but today I see a new set of leaves.
a month ago
One of my F1 titans is damping off (lower left corner of the plant saucer) garbage genetics based on these three. Not impressed at all….. lower right corner. Damn that RSO smacks.
a month ago
gypsygrowgoddess What a great picture of all your seedlings 🌱 Very organized, and beautiful
Moved everyone over to the 4x8 veg tent.
a month ago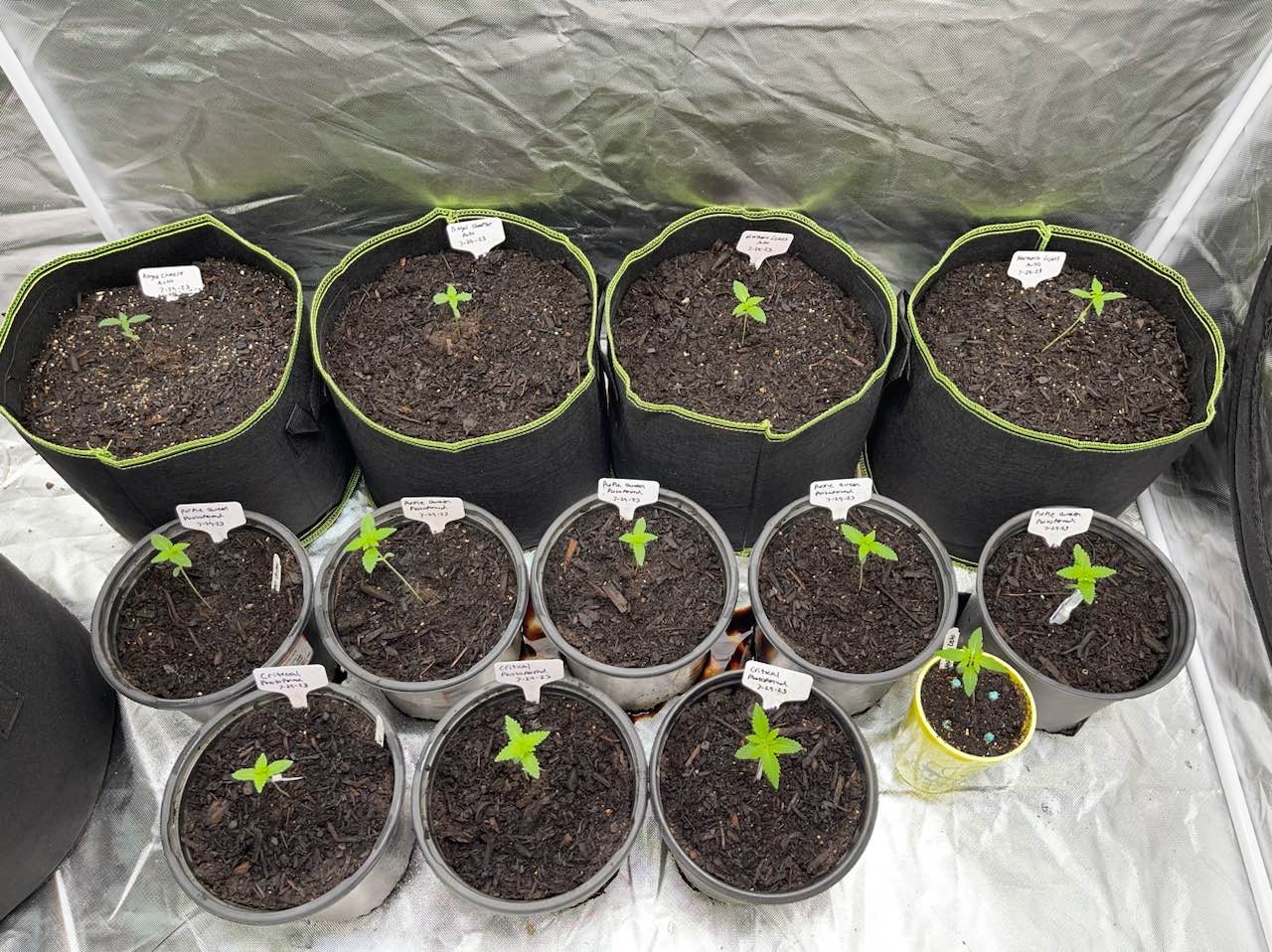 Finally set up my veg tent and moved everyone into it. Watered everyone heavily.
a month ago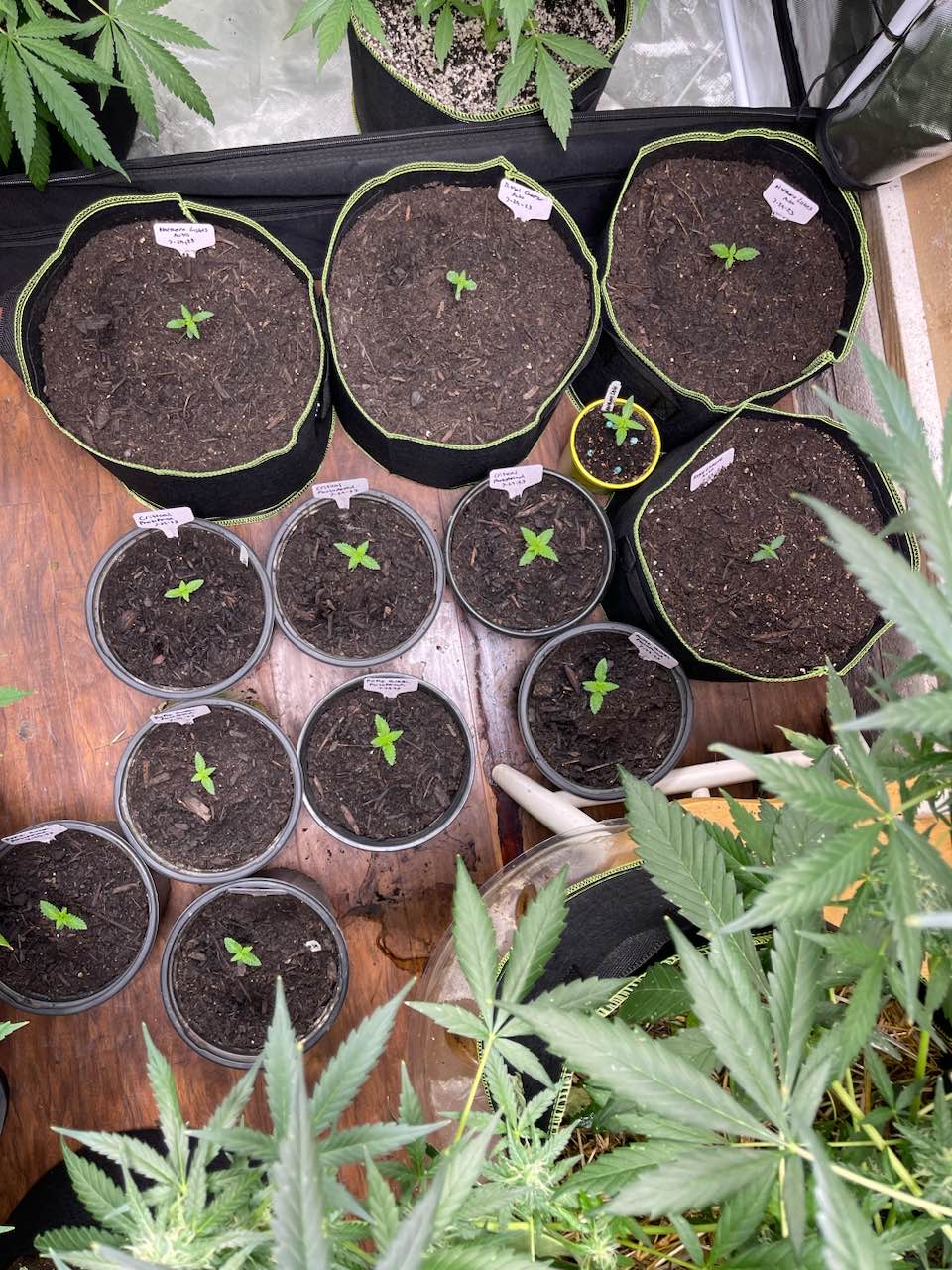 100% germination and no early deaths on this round. Moving everyone into the veg tent today.
a month ago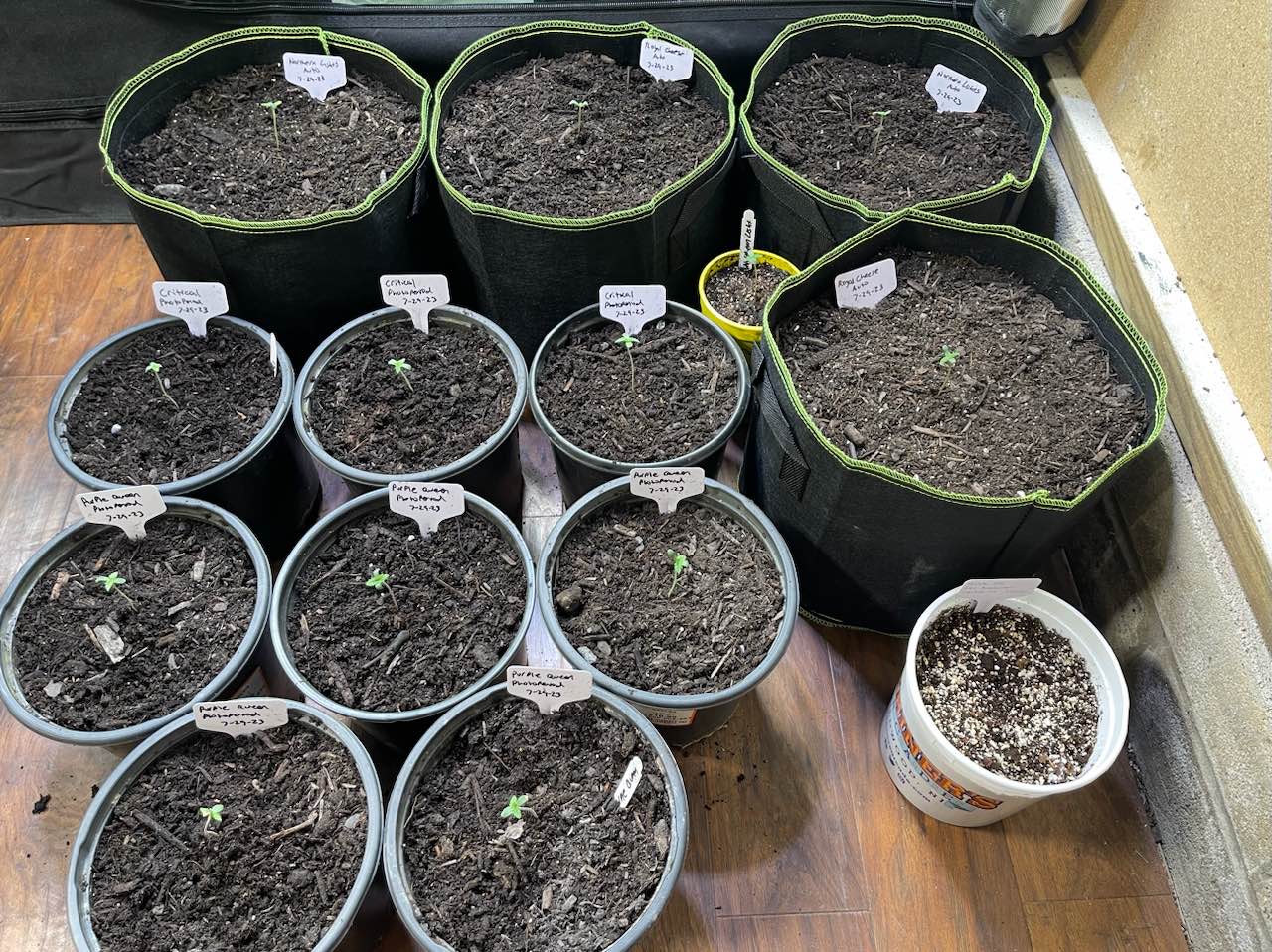 Repotted everyone into either their final pots (auto) and my photoperiod went into mid size containers until I order more bags. Used a different soil and added perlite to lighten it up. Curious to see how it goes. Stuck a northern lights and a quick one into super small containers to see how it goes etc. science baby.
2 months ago
PopsGarden420 This looks like it's going to be a good time. Happy growing 🤙 looking forward to updates.
zer0applied Thanks! After discovering this fricking miracle plant I just can't get enough. My first grow is finishing up which was def a learning curve but successful! Really appreciate the support and ANY input ANYONE has. Life is all about learning
Lost a blue cheese (seed stuck and she ran out of energy). Waiting for the three F1 Titans to pop (put in late).
2 months ago
More popping out going on!
2 months ago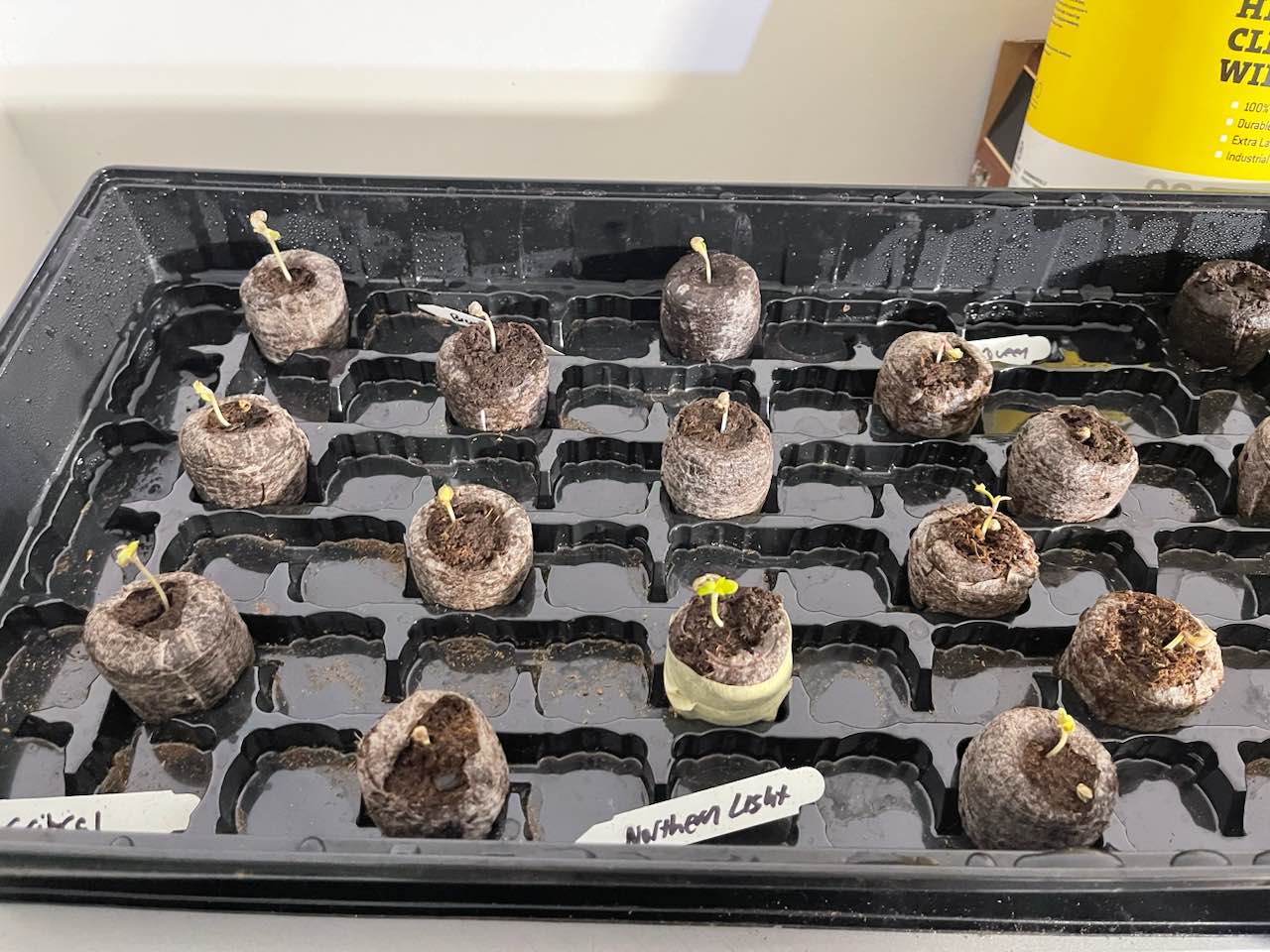 100% germination rate!!!!!
2 months ago
Seeds sprouted their little tail. Put them into pods for another few days and then into their containers! Going to do a pure 6 gallon container grow.
2 months ago
Preparing for the grow journal. Seeds started in paper towel heat mat method. First day. Distilled water nothing special here.
2 months ago