fletch
Acapulco Gold
2019
Sonoma seeds, germinated May 24
Buds are getting bigger. I anticipate 3 weeks for my most mature plant.
3 years ago
Buds are filling in. You can really smell the plants now.
3 years ago
1 plant is far ahead of the others in its flowering so that's the one I'm showing off, the others are coming along but this one is the most in bud.
3 years ago
Kept the lower colas where the plant gets a lot of light, pull some of the tallest tops down.
3 years ago
Pistils everywhere, all plants are in full flower. Pulled plants down so they aren't seen from the street. Also added motion detection night vision camera and security service.
3 years ago
All but the largest plant are in full flower. Early trichomes and baby buds.
3 years ago
I cleaned the bottom 8th and the middle of the plants. Anything that wasn't getting light got trimmed.
3 years ago
Tallest tops are 7 feet + shortest plants are 5+ feet. Trellis netting's added, I'm planning on waiting another week before I decide what needs to be removed. One plant is in week 2 of flower and pushing out its pistils. The other 3 are in first week of flower.
3 years ago
Plants are ridiculous now, over 6'3
3 years ago
Radob Are you gonna manicure any? Maybe lollipop up some? I'm sure lights not getting past the top. Those are weeds those are bushes lol kudos man love watching this grow
Fletch I just put a trellis net on today and tried to put each flower in its own hole. I'm thinking Sunday I'm going to try to make some light by doing a little cleanup.
Tallest plants are about 5'8, starting to see some flowers.
3 years ago
Stretching plants horizontally as much as possible. Was forced to FIM to tallest branches, there is still a month of growth left and I don't want people to see the new pants from the street.
3 years ago
Wooot, we have exceeded 5 ft on the tallest plant. Other plants are doing pretty good.
4 years ago
Example of always learning, 1. I should have planted earlier.... 2. I should have planted plants further apart. 3. I should have topped my tallest plant a 2nd time, but not knowing how the plant would react to multiple toppings I only used the technique on two of the plants.
4 years ago
Fletch Should I defoliate or just leave the plant as is for this year?
Plants continue to grow, stretching them out to get more flower locations.
4 years ago
Goddamn monsters!!!!!
4 years ago
We have officially gone over 3ft. On average growing at 1" a day.
4 years ago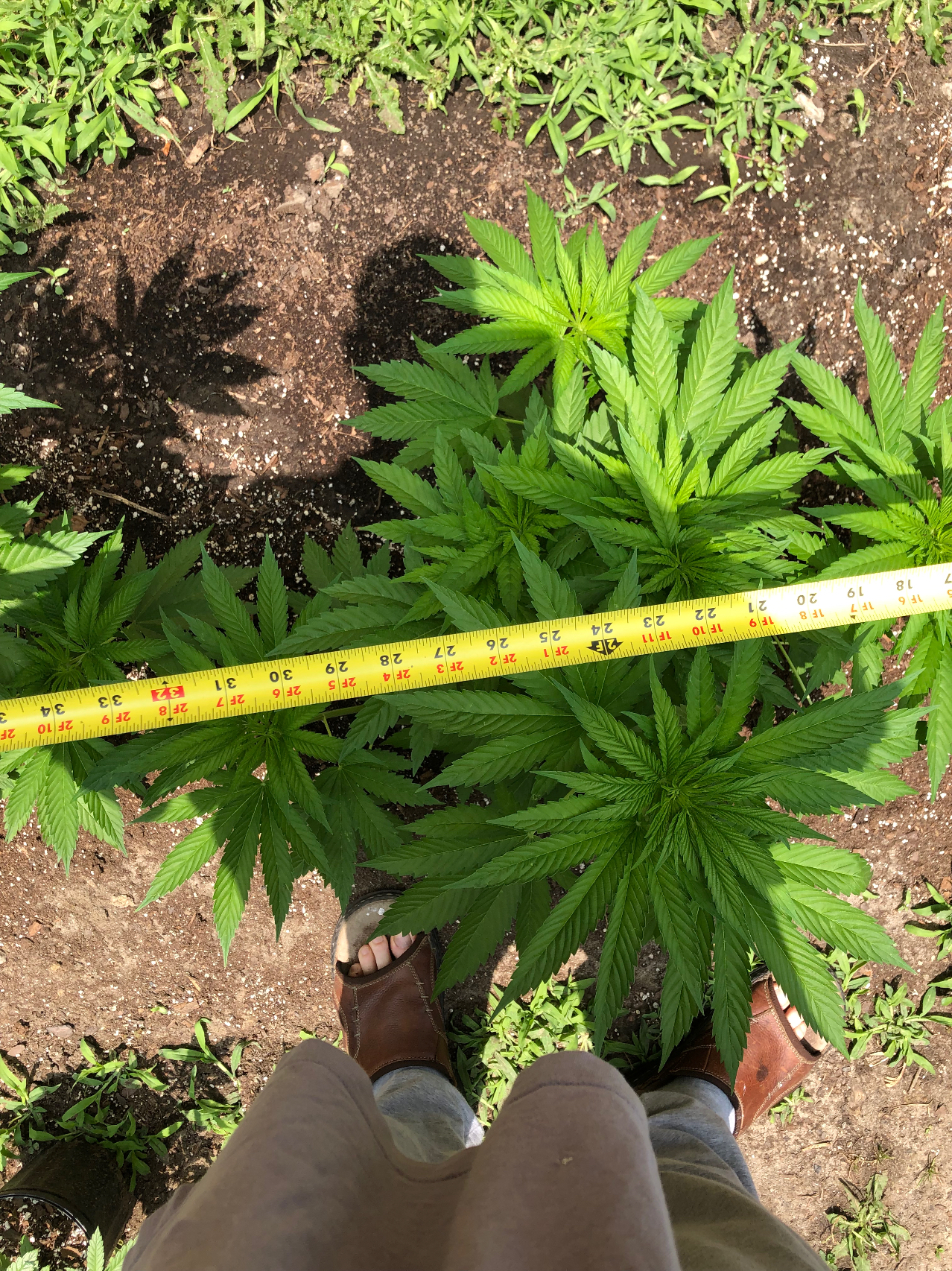 Tallest plant just under 3 ft and shortest just under 2 ft. Some different phenotypes in this batch for sure. All Acapulco Gold from Sonoma seeds. But some show much more indica than 20%. Just look at the leaves in the short one... massive
4 years ago
Coke can for scale
4 years ago
Plants are really loving the sun. Topped 2x.
4 years ago
Fletch Tallest plant is 20 inches. Widest is also about 20 inches. Lots of flower locations. Plants are looking great.
Just growing outdoors
4 years ago
Seem to be a little short for 1 month old sativa?
4 years ago
Plants moved outside along with Quebec Durban that is 2 weeks old
4 years ago
Dark leaves and overall issues
4 years ago
Plants are coming into their own
4 years ago
First real leaves
4 years ago
Plants sprout.
4 years ago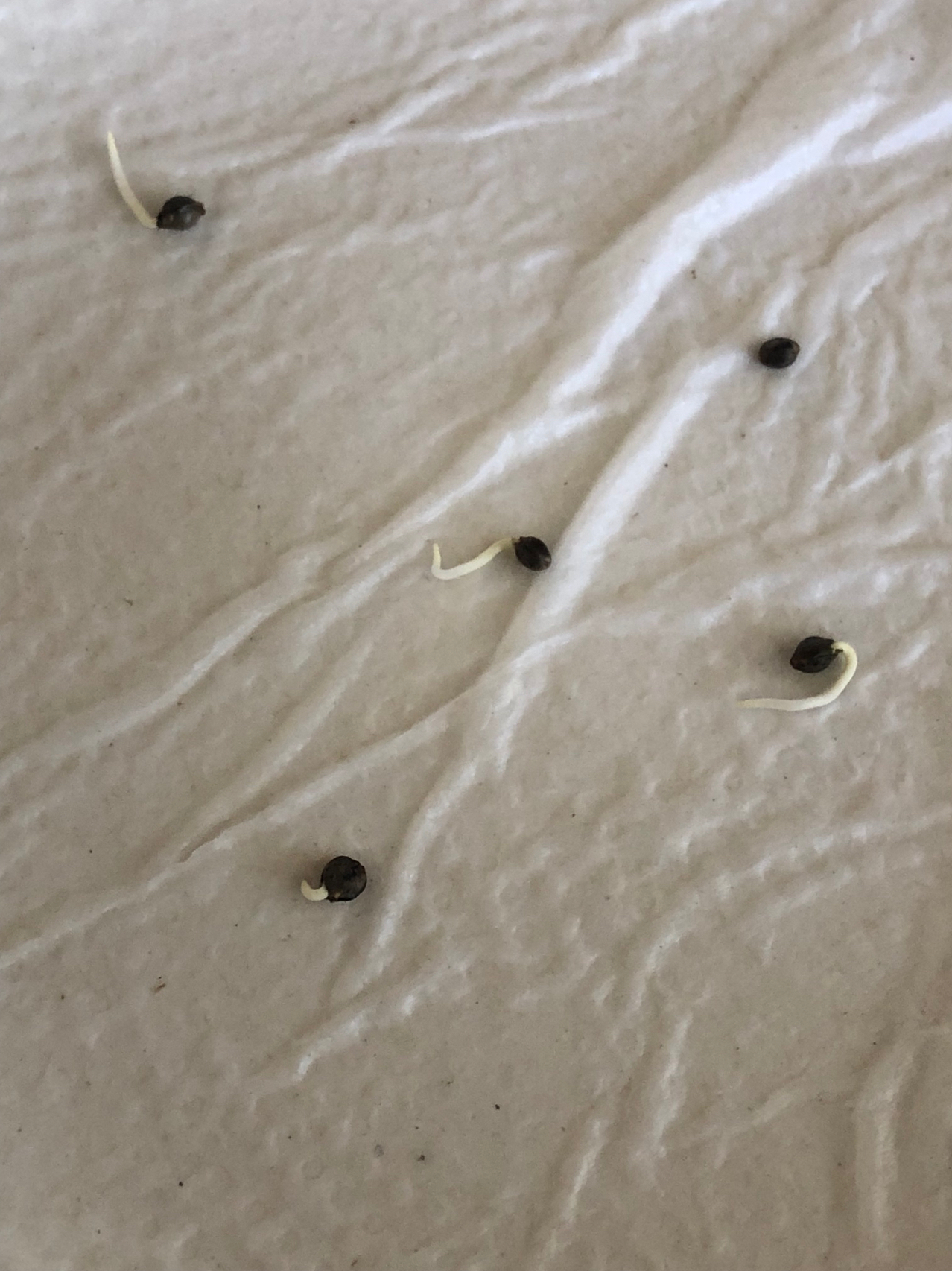 Germinated seeds 4 of 5 popped
4 years ago