alamedabudman
Outdoor Grow - Pussy Kush
2019 Season
2 Pussy Kush from seed
I like how the individual buds grow with the main stem bent over. The buds form better and it's better ventilation wise and for insect inspections.
4 years ago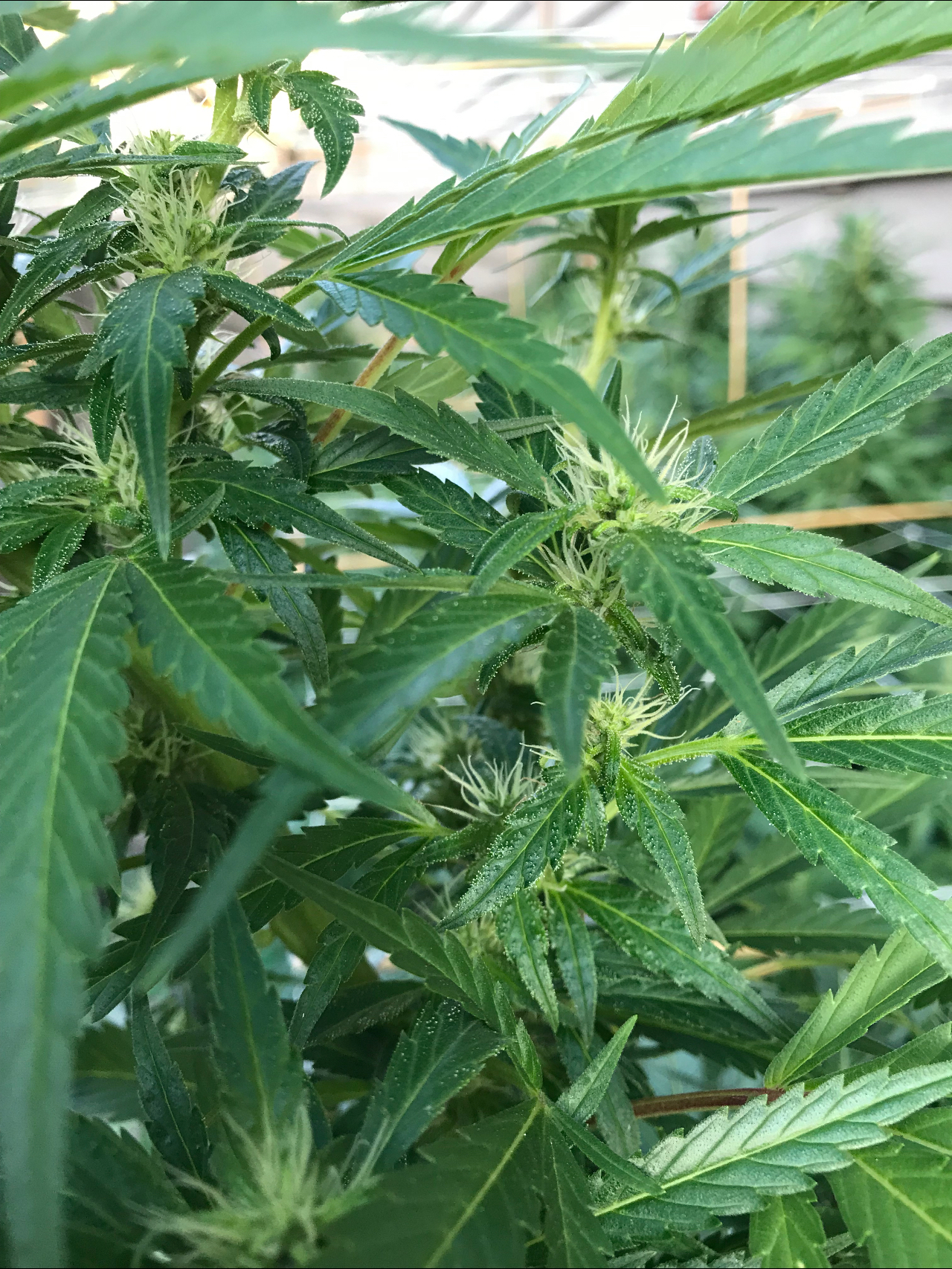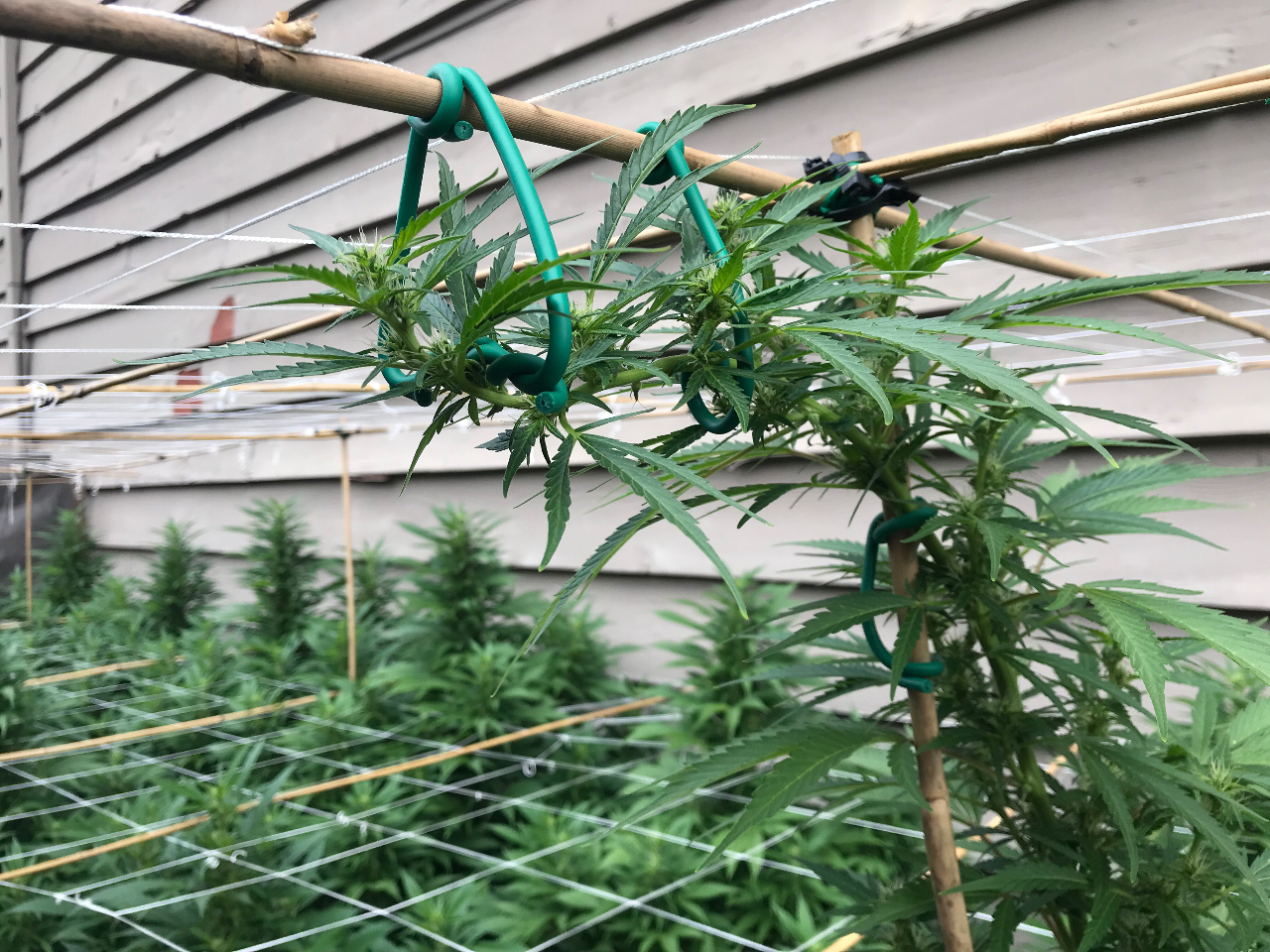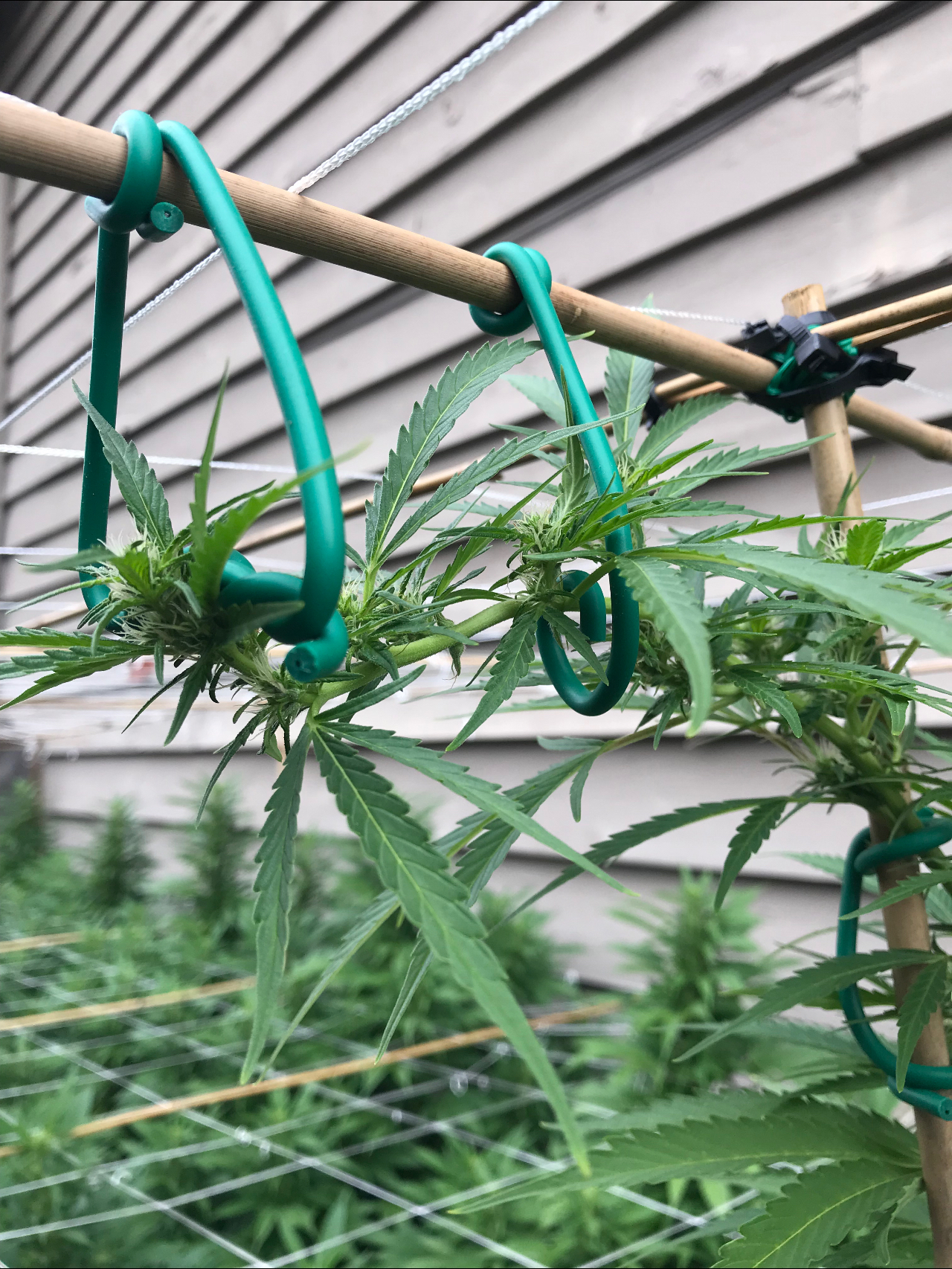 I've had to take measures to prevent this one from topping the fence.
4 years ago
The strip on the left is the first application from a few days ago, the bottom three were hung today. Looks like a lot of the eggs hatched, I've seen the tiny wasps in the grow.
4 years ago
We'll see if this works on the small amount of worms/moths I've seen. I hand pick 1 or so a day, haven't seen any eggs, but they're there. These wasps are supposed to work...we'll see.
4 years ago
Jojo is now the tallest of of the grow, 60"+.
4 years ago
Brie/Brian is history...no sausage party here buddy. Jojo is leggy and tall, 50"+ As you can see, I've added a net ceiling to keep them from topping my fence, a couple inches through, enough to bend them over,and it's "Horizontal City" from here on out.
4 years ago
A bit leggy, but developing.
4 years ago
Pretty sure Brie is really Brian. I'm pondering isolating it for seed propagation, but don't want to risk the rest of the crop???? Jojo is above the net.
4 years ago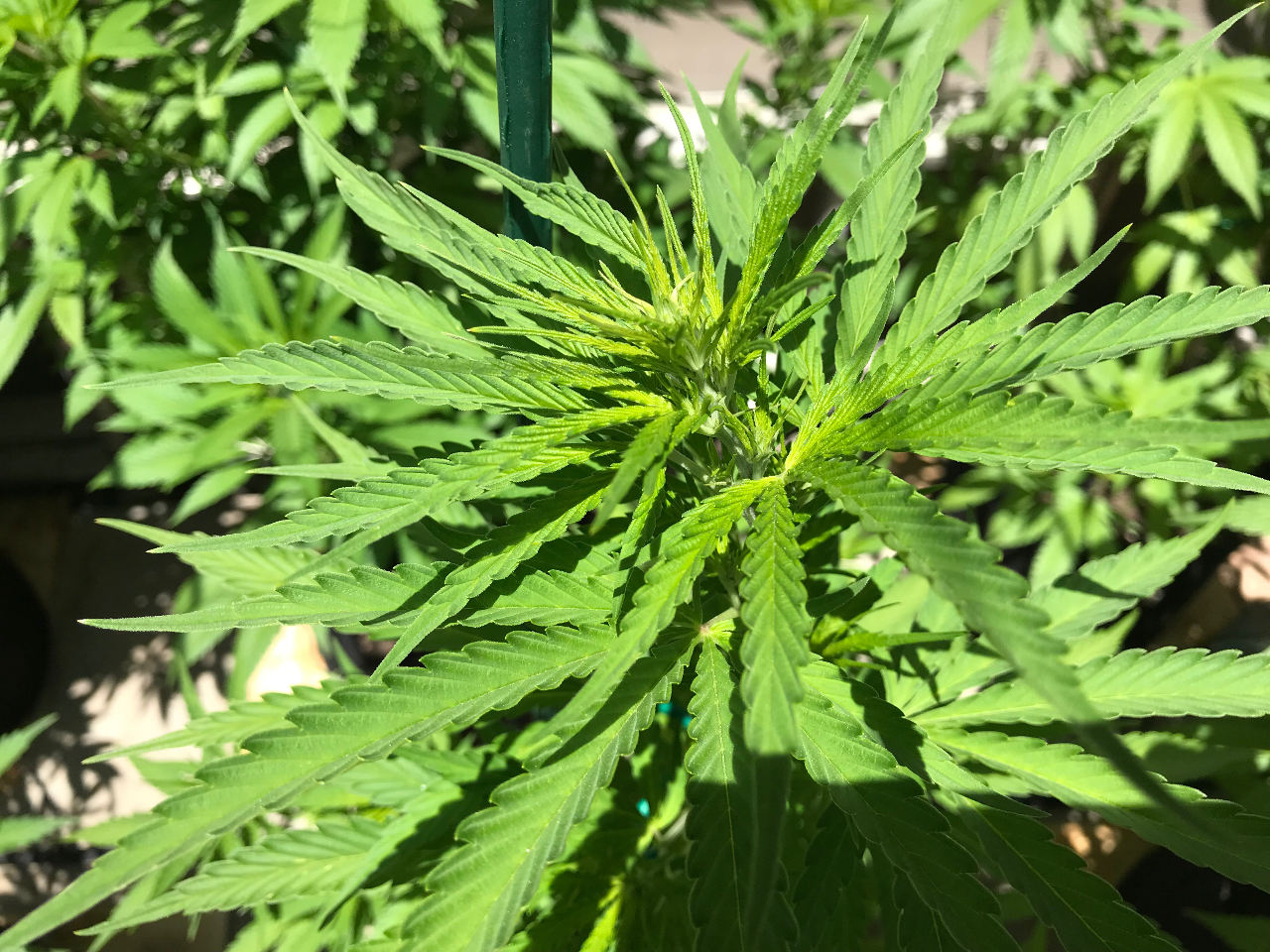 Back from 10 days vacation, 19" & 21". Off the blocks.
4 years ago
Grow has been rearranged. These are now #3 & 4 from the right, in the front, still on blocks.
4 years ago
Confirmed last night with someone with more experience, both of these seedlings are female. A part of me was hoping one would be male and I could pollinate one of the buds on my Sour Diesel x Lemon Kush = Sour Diesel x Lemon Pussy Kush. Oh well...
4 years ago
A group shot. 4 - Napali Pink, on the far end. 12 - Sour Diesel x Lemon Kush, in the middle. 2 - Pussy Kush on this end.
4 years ago
Three days to the solstice. Took the repotting great. 1/2"+ growth per day, no apparent slow down.
4 years ago
2 seeds found in a purchased 1/8 th. Both germinated, sprouted, into Solo cups for 4 weeks, into 1 gal. pots for 5 weeks and are now in 7 gal. Smartpots and are 15" & 16". Checked everyday for sex.
4 years ago