Bcn critical xxl auto round 2
Indoor
Plastic pot mars hydro fc-e3000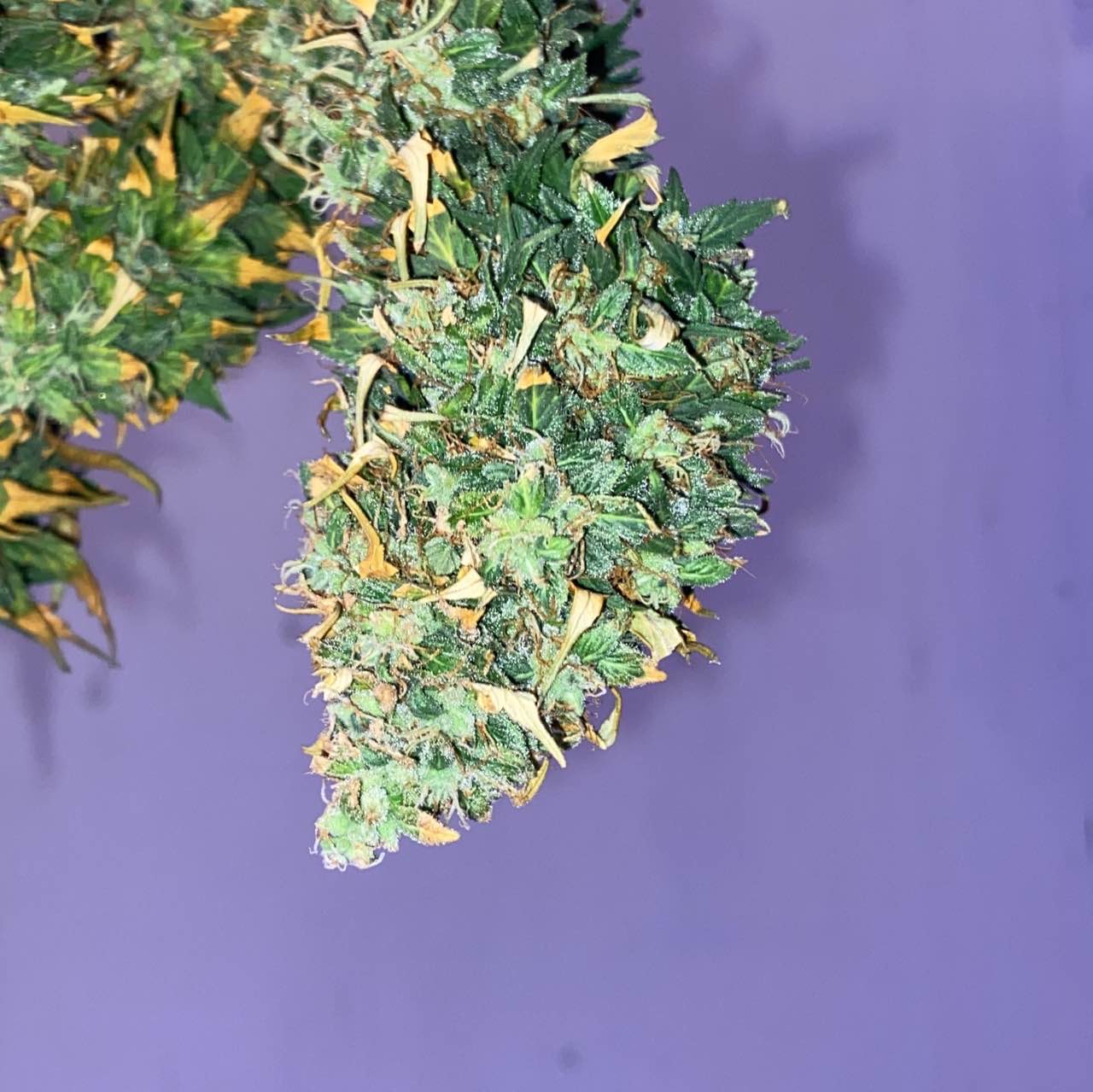 Soil was almost fully dry so I chopped
9 months ago
Just letting them dry out
9 months ago
Minor manicure
9 months ago
The buds gained an insane amount of thickness and density In just a day but these leaves have gotten extremely yellow and they're starting to dry out but my soil medium is moist is this going to be an issue should I harvest now or can I still push to a few more amber TRICHOMES if anyone can help that would be greatly appreciated 🙏🙏🙏
9 months ago
Jacob's garden It's all organic dry amendments and teas but I'm doing a week of just water anyways
Jacob's garden Thanks g very helpful info I'm prob gonna wait a few more days I have like a few amber right now mostly cloudy
Water only prob gonna chop a week from now starting to get a few amber TRICHOMES
9 months ago
The coli stack is ridiculous these buds r so dence
9 months ago
Justin2063 I'm hoping all of the time I have spent with LST on my girls will pay off like yours. Looks pretty awesome.
Jacob's garden Thanks man it's actually a stunded auto flower that happed to have a really good canopy if your running photos and you want something like this look up mainlining cannabis
Justin2063 Yeah I only topped once and just pulled em all down hoping to get a nice even canopy. I haven't watched too much in mainlining but I will definitely check it out. I'm on my first grow so a little new to all of this. Thanks for the tip.
View 15 additional comments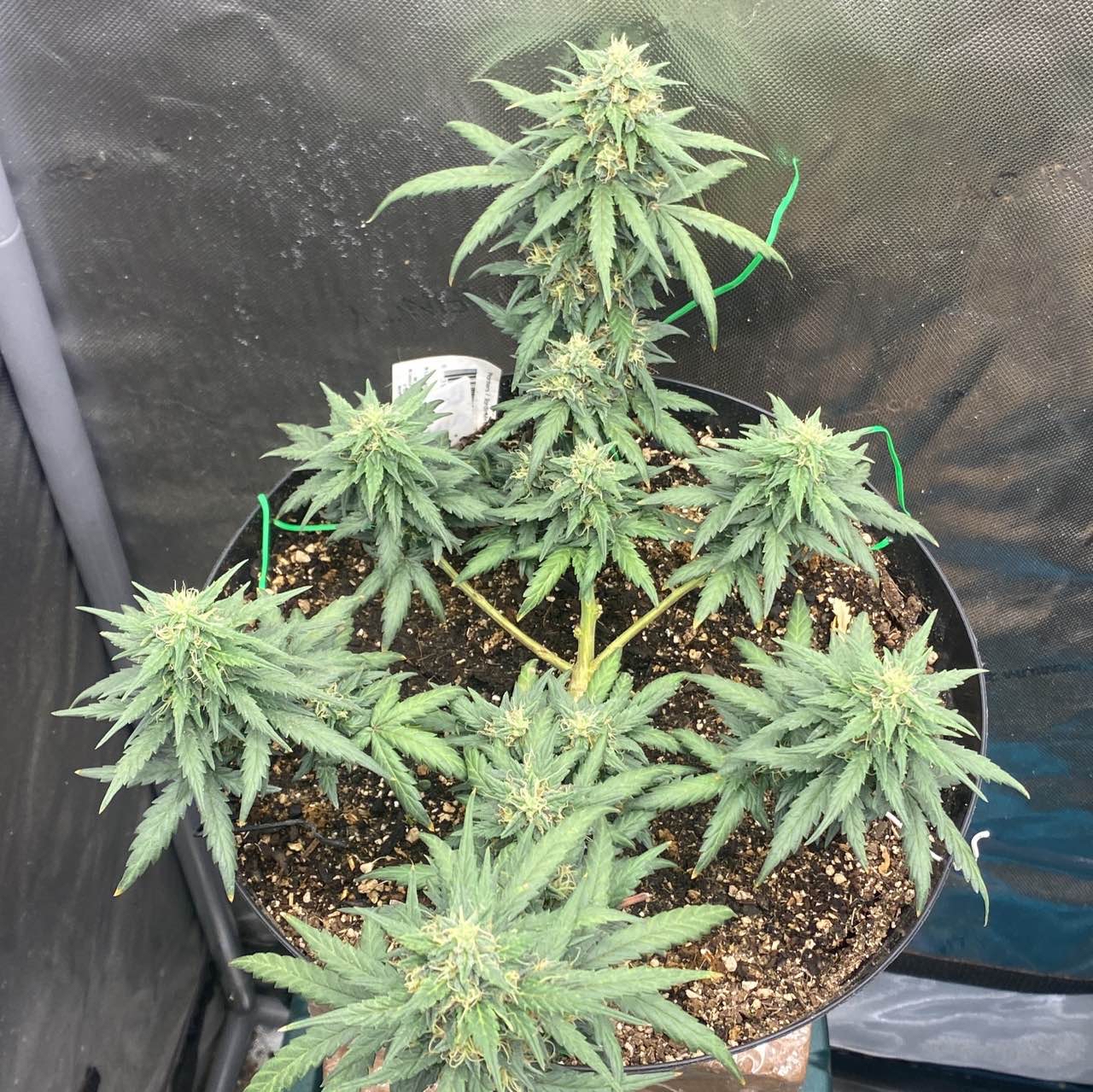 Lots of little tops and a few big boys they feel so dence already
10 months ago
Chunking up really nice
10 months ago
Raised up closer to the light at about 750 around the whole canopy
10 months ago
Alchemist R you LST'n a topped plant? I don't know shit about shit really but this looks wicked
Jacob's garden Hey man yeah this was all by chance this time it like stopped getting any new growth on the top so I then lst to try to bring the low branches up and it happened to shape out really nice I cut off the top when the others got big enough to no even feel the stress of it
Thickness on those buds is looking nicer everyday
10 months ago
Just water and too dress
10 months ago
Molasses and 1tblspn of incredible bulk
10 months ago
Not gonna be huge just has a super fun structure and the buds seem to already densening up
10 months ago
Did some training to open up lower parts and watered with molasses and incredible bulk
10 months ago
Top dress with some water
10 months ago
Water and last too dress
10 months ago
Water with molasses and a tiny bit of fish fertilizer
10 months ago
Amazing stretch
10 months ago
Now getting a decent stretch
a year ago
ExoticBudz Wow look at it grow so beautiful can't wait to see it in harvest 🎄
jacob32699 Thank you very much guys I'm very excited as well
Still behind prob gonna move closer to the loght
a year ago
Just water and fish fertilizer
a year ago
Finally seeing some decent movement I think the mutant stunted the growth but am gonna run it through to the end
a year ago
Slow growth but has a weird mutation causeing top not to produce new growth
a year ago
Furst too dress
a year ago
Top stopped producing new growth so I lst super early to get the bottom growth up
a year ago
Fish fertilizer and water
a year ago
Just light water
a year ago
Just adding water
a year ago
First day out of soil
a year ago
Third day of germination
a year ago