Canuck Seeds-Purple Urkle
Winter 2021
One Canuk seed I'm doing SCROG method on 3 gal pot
Day 19 of flower
a year ago
dstew0626 Pot size and genetics… you should know this you've been doing it longer than me in your 2x2 and your balcony!
dstew0626 Not asking for help but thanks! I'm doing pretty great actually!
View 1 additional comment
Almost 2 months of growth. I had a couple of clones that unfortunately all 4 failed. I took another one today and I'm going to let her grow out another 2 or 3 weeks and take another clone or two and put her to flower. Defoliation and LST since last update
2 years ago
dstew0626 Hell yeah!! I definitely wanna dower her already lol
Just under 6 weeks of growth. I transplanted to her final pot, lollipoped taking 4 clones, and I fimmed. I haven't brought myself to chop these beautiful fan leaves! they'll stay up for now!
2 years ago
Forgot to update yesterday but here's to one month of growth! I'm gonna take some clones and transplant her. I fimmed her and removed the lower sets of leaves on each node and lollipoped her.
2 years ago
View 12 additional comments
3 weeks and 2 days today
2 years ago
5th and 6th node popping out! I'll top the 7th node and remove the 1st when she's ready. Until then still no training.
2 years ago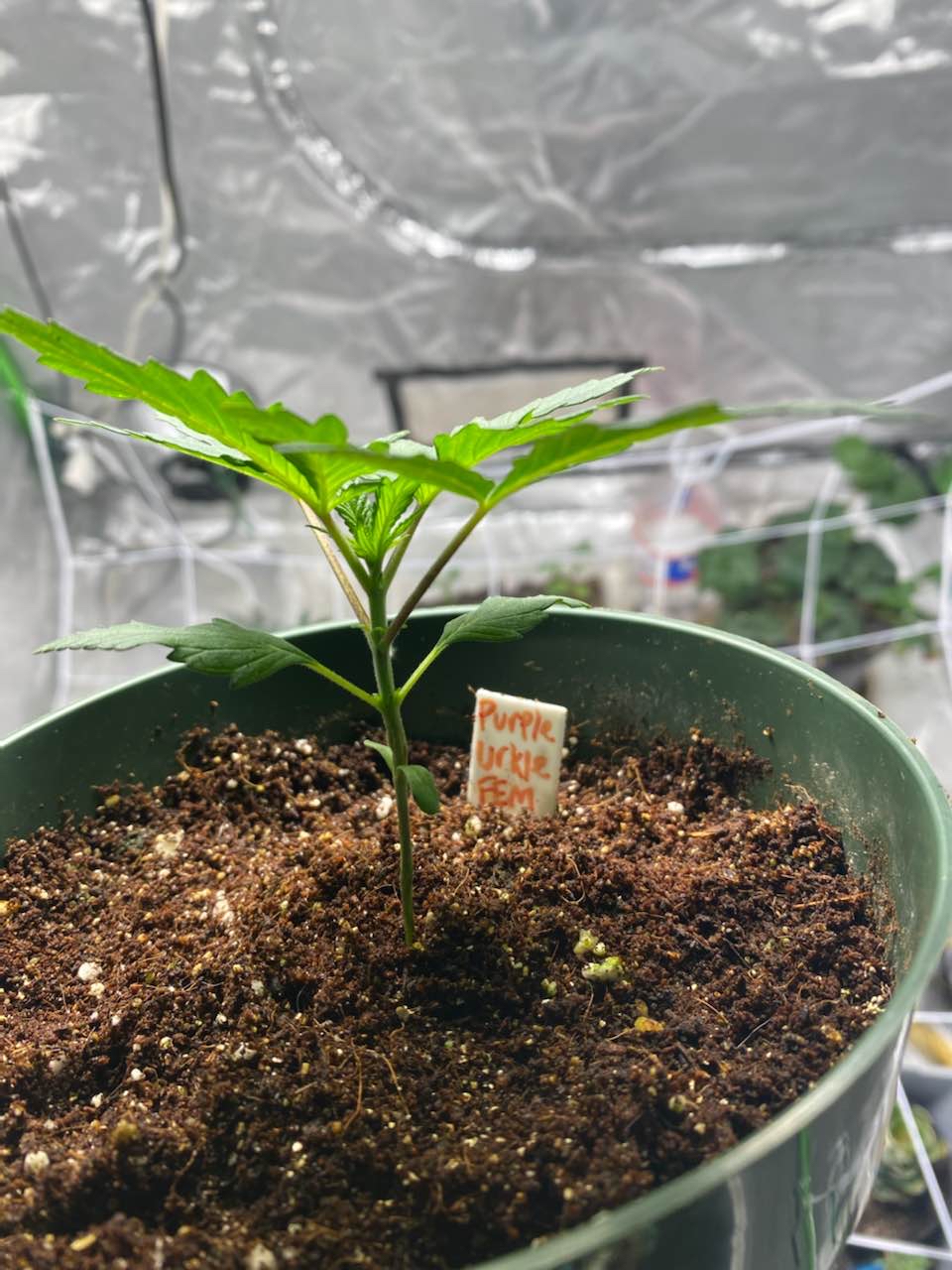 She's growing quick!
2 years ago
Moving along nicely!🌱🪴
2 years ago