New Beginnings
First time yerrrrr
White Widow and Sour Diesel mothers
Mother plants - White widow and sour diesel
Diesel look amazing.
2 years ago
Operation freedom was a fuk'n winnnn !!! I didn't think this day would come !!!
2 years ago
View 1 additional comment
I'm going bigger this go around. 5 mothers and probably 30 pot on a drip system !!
2 years ago
KIOS_Funky84 Greenpoint seedbank is based out of Colorado and I've used them for roughly 8years. Less than a week for shipment. Attitude seedbank I've used for 10+ years and are based in UK, biggest selection available and takes 2weeks roughly to get to the states.
KIOS_Funky84 Tons of others out there but those are my go to. North Atlantic seedbank is a good one as well.
PlantXFather ILGM.com that's where I got my White widow and diesel
View 4 additional comments
Operation freedom is almost done !!!
2 years ago
TRAGGICC Thanks brotha ♥️🙏🏼 .. it's definitely been a journey.
View 1 additional comment
WEEK 4 !!!!! Mothers are doing amazing. I also moved the last 5 clones into the grow room they're on week 2 !!
2 years ago
TRAGGICC 😩 I know ! It's the only spot I have available at the moment. No worries tho I'm working on getting a bigger facility. Thanks brotha 😎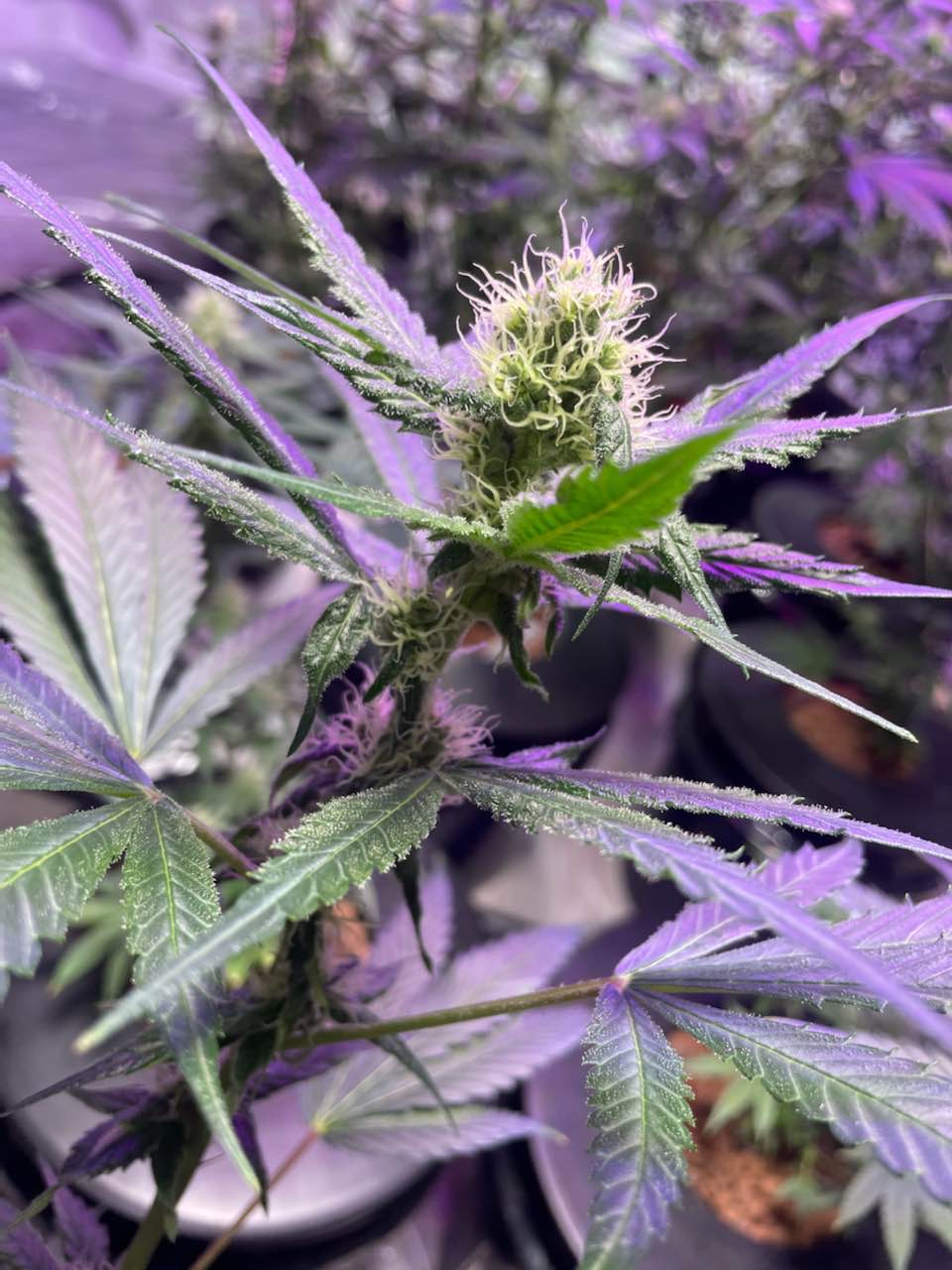 4 weeks left till harvest 😊
2 years ago
Last 6 clones. Trying something new. Coco pre mix from fox farm. First time using soil and a medium.
2 years ago
combatmedic81 If I was your neighbor across the way I would probably stair in your windows all day.
TRAGGICC Wow that was very poetic 😭! I appreciate it brotha. Really excited to see what this turns out to be.
IM FUCKING EXCITED 😛 !! First time using AN nutes I hear nothing but good things.
2 years ago
TRAGGICC Basé nutes : flora-micro - 50 ML flora-grow - 75 ML calmag - 20 ML Additives: Big bug - 10 ML Bud candy - 10 ML B52 - 10 ML Sensizym- 10 ML I'm doing DWC in a 5GL bucket .. also keep in mind that's only for the transitioning faze (first 2 weeks) then I'll be upping the dosage.
TRAGGICC Replaced flora-grow with flora-bloom I'm sorry ... you don't need to add grow.
View 2 additional comments
Started flowering the mothers couple of days ago. Excited to see what happens.
2 years ago
Mothers are are going crazy 😜♥️ some LST and cleaning her up. these clip I got off Amazon really help a lot. I've noticed the widow a lot more flexible then the glue.
2 years ago
🌱 First 8 clones 🌱 excited 🌱
2 years ago
Some LST. Really happy with these clips. The last 2 pictures are a 24hr stretch.
2 years ago
Cut a couple of clone off the mothers this weekend. 6 Widow and 2 Gorilla. Operation freedom is now on the go 🌱💯 Did a water change and started adding Armor Si and Clonex mist for both the mothers and the clones (first time using the mist).
2 years ago
Fresh waster change for the girls today. Started doing some LST on both the widow mothers today. The Gorilla glue is doing so much better now that she's in her own bucket. Up the nuts by 10 ML just to see if it'll get her caught up with the rest of the mothers.
2 years ago
Transferred into their own buckets today. White widow is growing beautifully. The gorilla Glue is not too far behind.
2 years ago
Cobe Nice little setup! Always wanted to give one like this a go! Good luck with your run?
TRAGGICC That's brotha. Sorry for the late responses I don't use this app regularly. It's honestly been going really good this is going to be my first time growing anything at all so I'm super excited. I was on your page as well you have some beautiful tree growing!!
View 4 additional comments
Mothers are growing lovely ☺️
2 years ago
Mystrain420-@eaegifts I think u may need stronger light or to bring it closer plus a gentle fan to gain stem strength 👍🏾
TRAGGICC Thank you for the information. But what makes you think that. I'm asking because I'd like to gain more knowledge.
Mystrain420-@eaegifts Ok so based off age they should be a lot bigger. Next is node spacing, the starter leafs (Cotyledons) shouldn't be that spaced from the set of regular leafs because it's an indicator that they stretching for light, based off the closeness of the top nodes I'd say the lights are close enough now because either u moved it or they stretched close enough but I'd still do the hand test just in case. Personally I find that basically all leds work well @18-20" as long as it's not weak and there's a fan A fan is useful in any case but yours in particular it will help make the stems thicker and stronger so the plants don't fall over as the leafs grow. Airflow can increase growth alot
She's growing nicely (white widow mother plant)
2 years ago
She graduated to her first day in the big boy bucket 🥳 she shows promise while we wait on the other three seedlings to sprout 🌱
2 years ago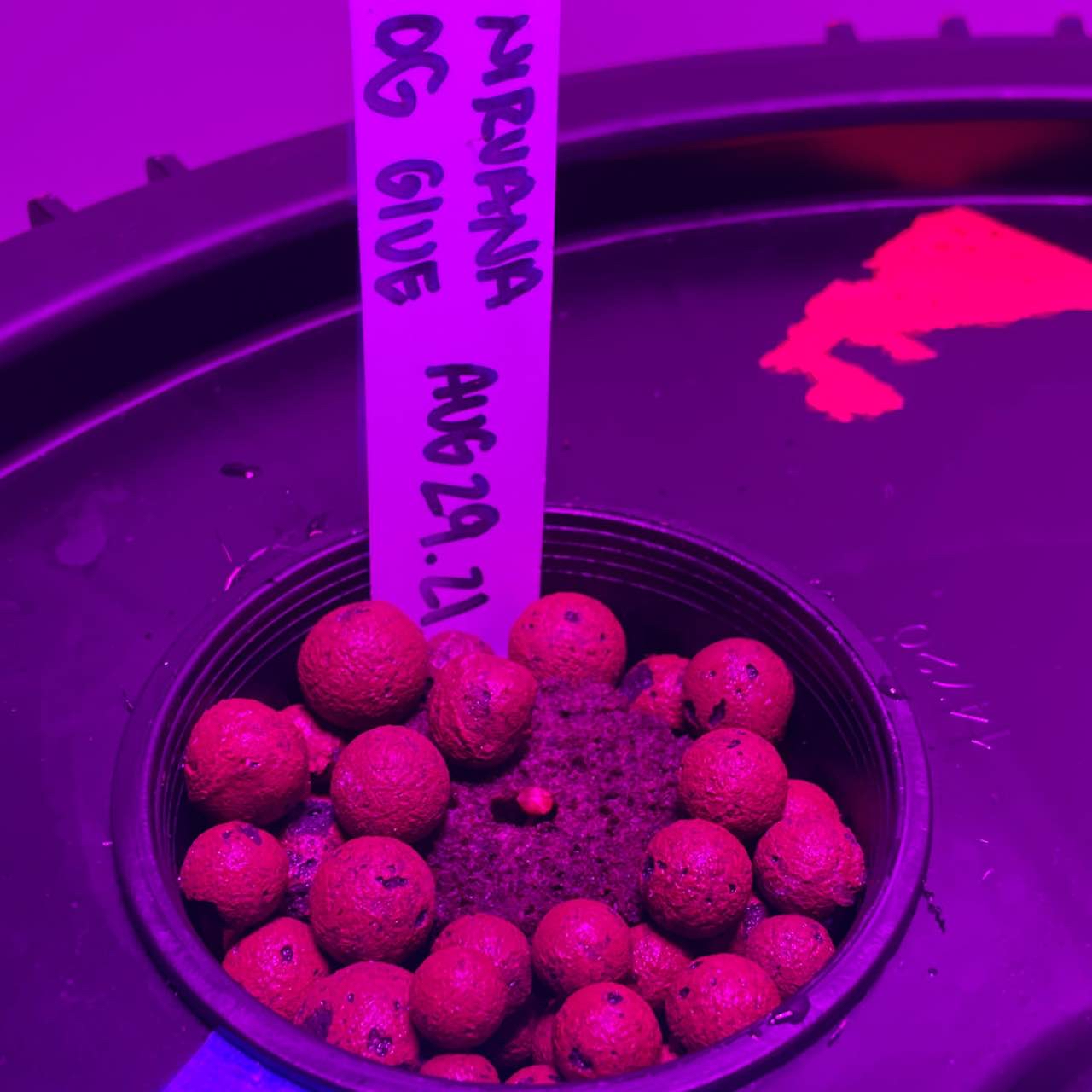 She's a lil small but showing a lot of promise. Mother plant: gorilla glue First day in the big boy bucket.
2 years ago