simplesmoke
First Grow Cheese Auto
🧀
One cheese auto grown under 2x4. Using one electric sky es300 and dr earths all natural dry amendments.
God damn this is ones puttin up a fight 😭😭 just fed another shot of some boric acid and lowered my ph to 6.4 🤷‍♂️ time will tell 😴 I hope she fights through this
4 years ago
Ducatiboy This is normal for some strains my glueberry og is doing the same. Something about some autos this happens during mid flower. Keep up your good work! Don't stress!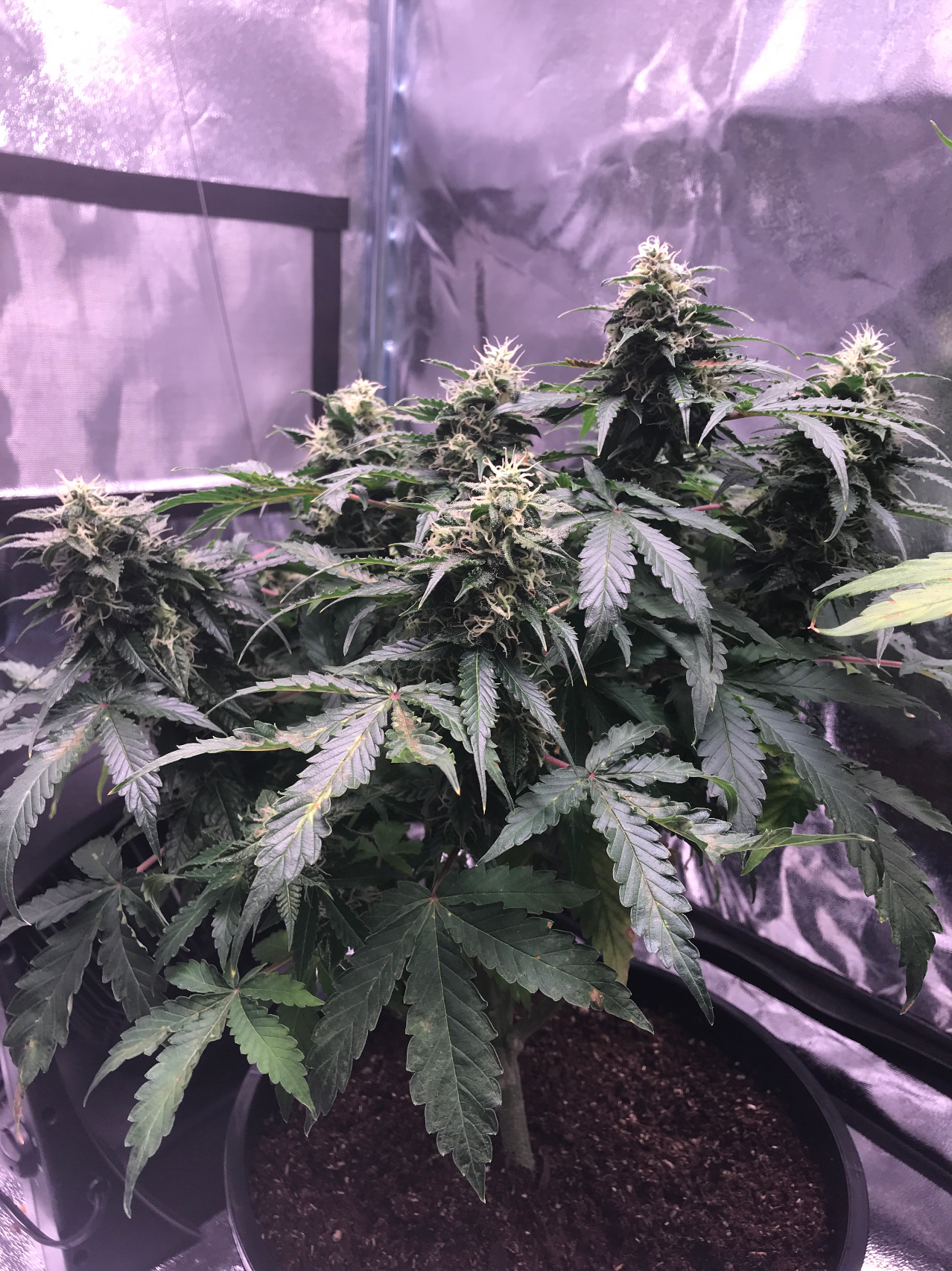 Hopefully corrected boron problem
4 years ago
Giving a feeding of tap water at 6.5pH to acquire some boron before taking any other further measures
4 years ago
Also experiencing weird rust spots on top leaves of bud sites, I really don't understand 🤦🏿‍♂️
4 years ago
SimpleSmoke I'm almost certain the brown spots are a boron def in the beginning stage
Correcting potassium issue hopefully
4 years ago
SimpleSmoke Once my good friend, fixing the potash issue hopefully soon 🤟
SimpleSmoke SSorry I'm high asf idk why I added that part about the potassium 🤣
View 1 additional comment
SimpleSmoke Think I'm dealing with a potassium def here, I have chopped up a banana peel and covered them under the surface of the coco
Ducatiboy Hmmmm. Could be normal sometimes that happens when autos hit flowering but they soon stabilize. Also could be deficient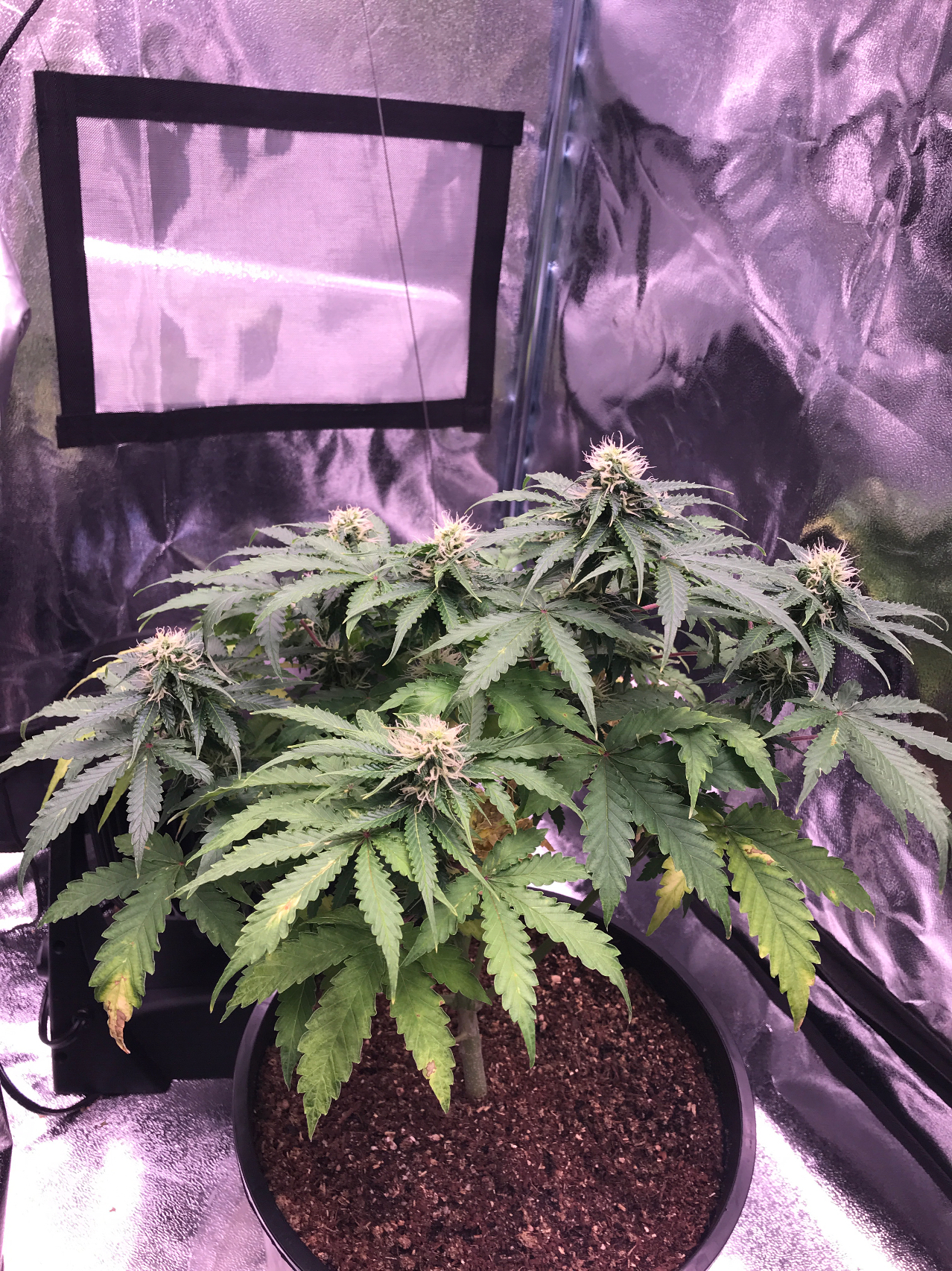 Looking great, a few random concerns
4 years ago
Seems to be recovering
4 years ago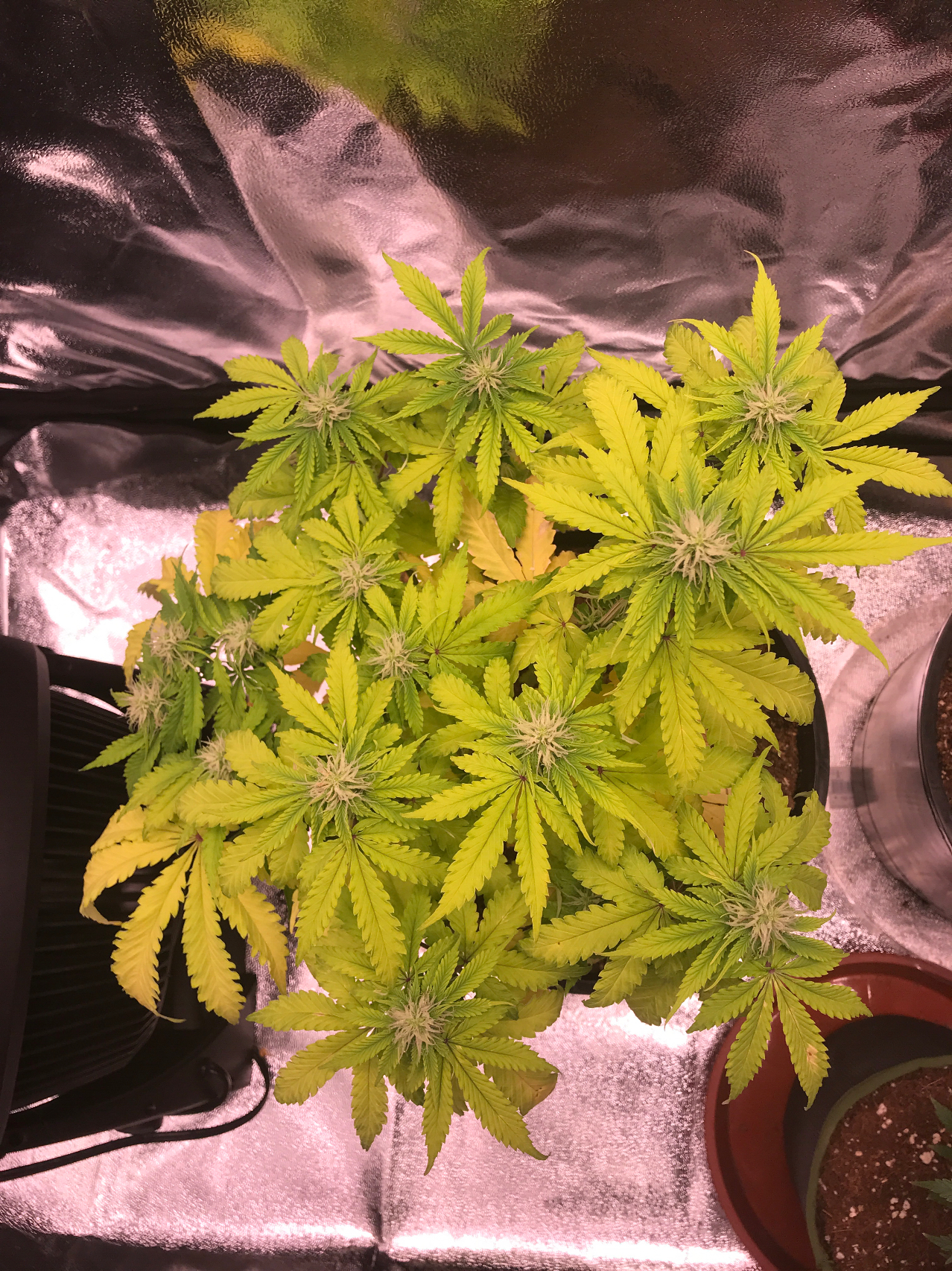 Fixing nitrogen def soon
4 years ago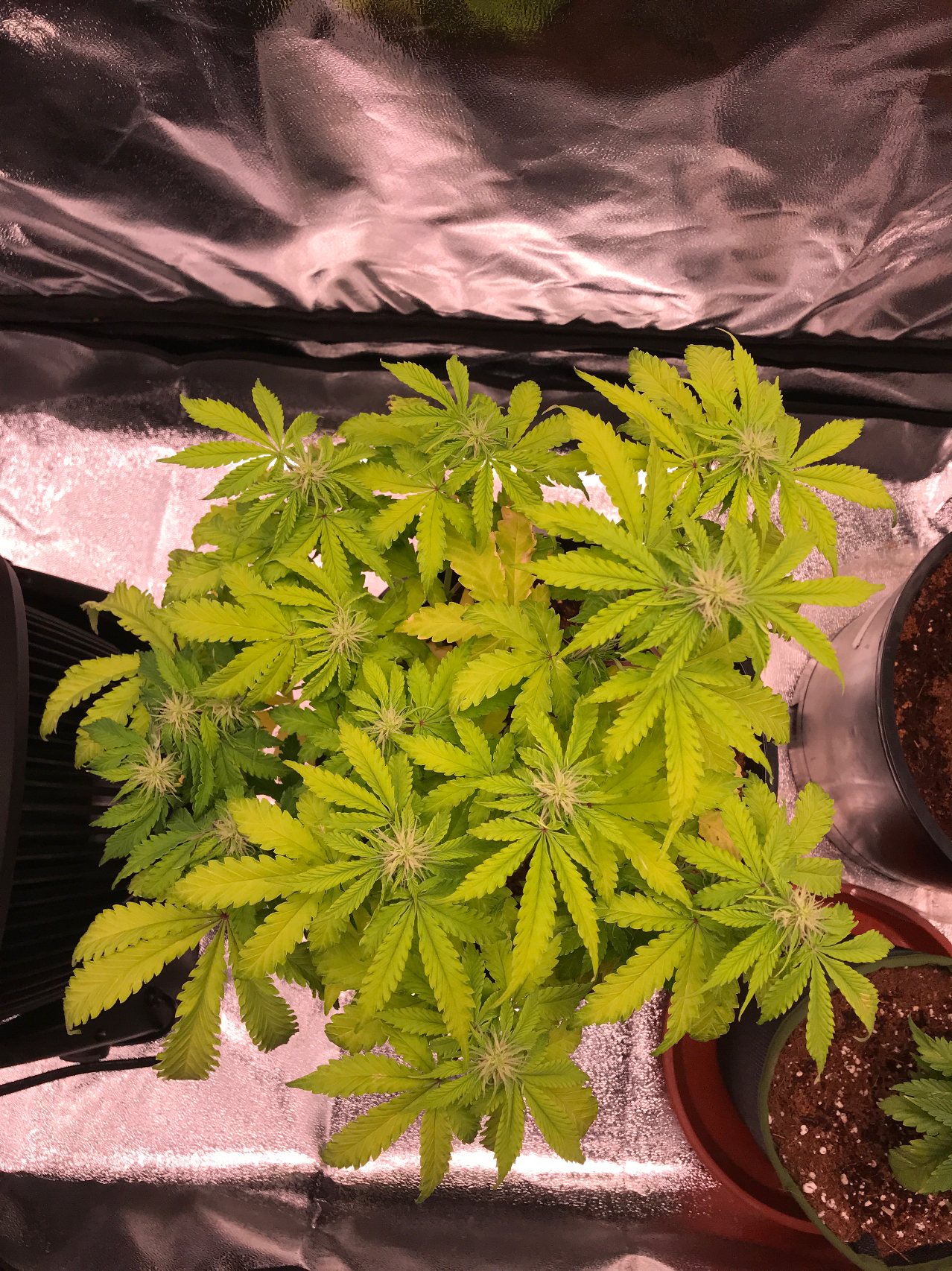 tnkrumpets Think you got some serious nitrogen deficiency going on. What nutrients are you using?
Ducatiboy Yea i def agree sorry i didn't say anything just assumed you had it under control
View 1 additional comment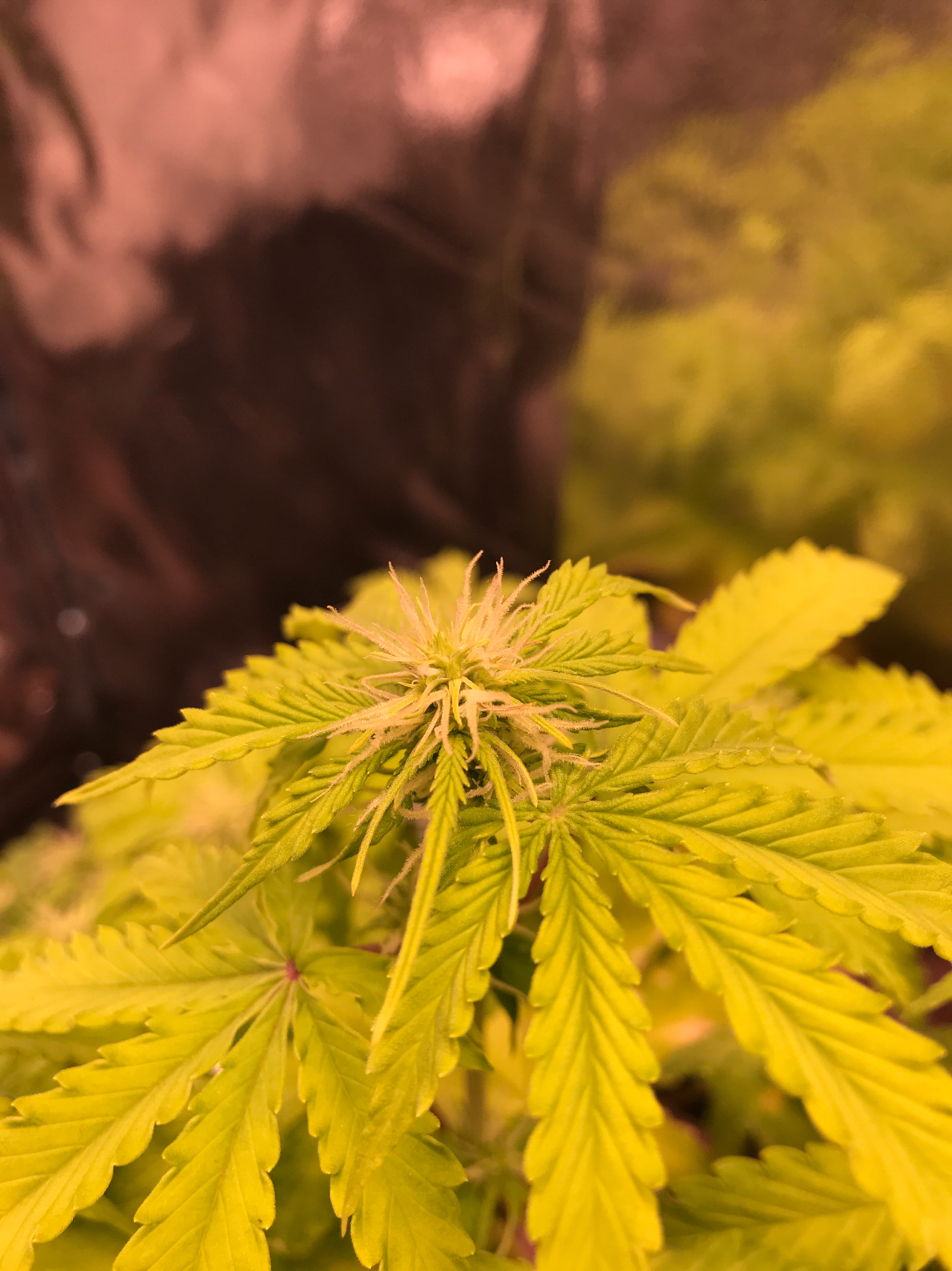 Looking great 👍
4 years ago
She was topped around 7th node for experiment
4 years ago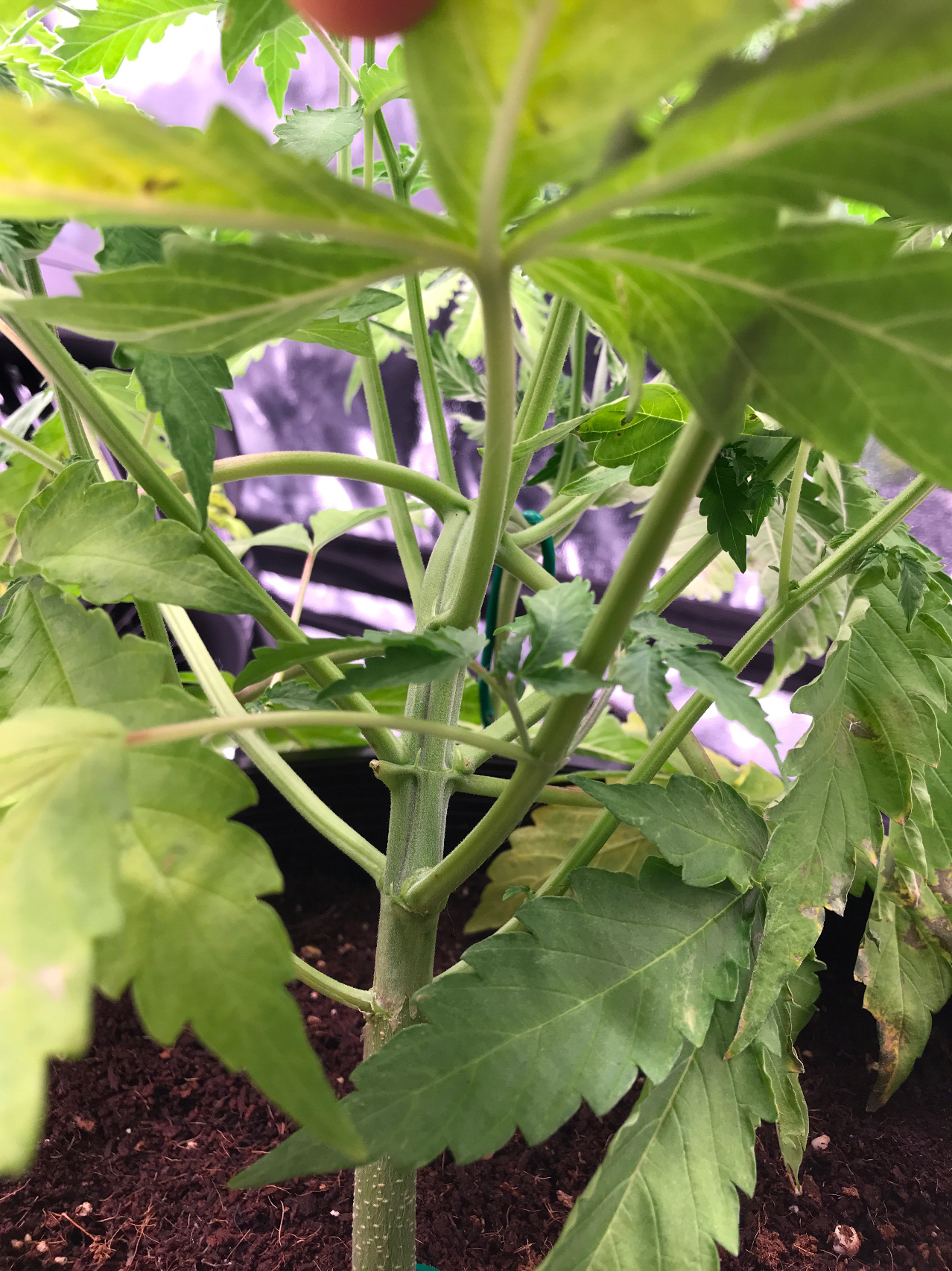 Looks a lot greener should be rebounding
4 years ago
Ducatiboy Looking lovely she will be nice once that flower stretch kicks in!
Ducatiboy No problem brother!! Its looking good you earned that!
Just corrected pH from 5.8 to 6.6
4 years ago
Topping was successful
4 years ago
Giving this girl some lst 😎
4 years ago
Topped Last night 🔪
4 years ago
SimpleSmoke Thanks! 🙏 Took your advice to not lst on the pre flowering plant
View 2 additional comments
7 1/2 inch tall, some leaf tucking
4 years ago
Super bush needs lst soon
4 years ago
Slackin cheese
4 years ago
The plant is showing dropping leaves, I'm assuming I'm overwatering. Not 100% sure though because I didn't think overwatering was much of a factor in coco
4 years ago
I believe the corrected feeding is helping
4 years ago
joebuddy Absolutely! Looking a lot healthier!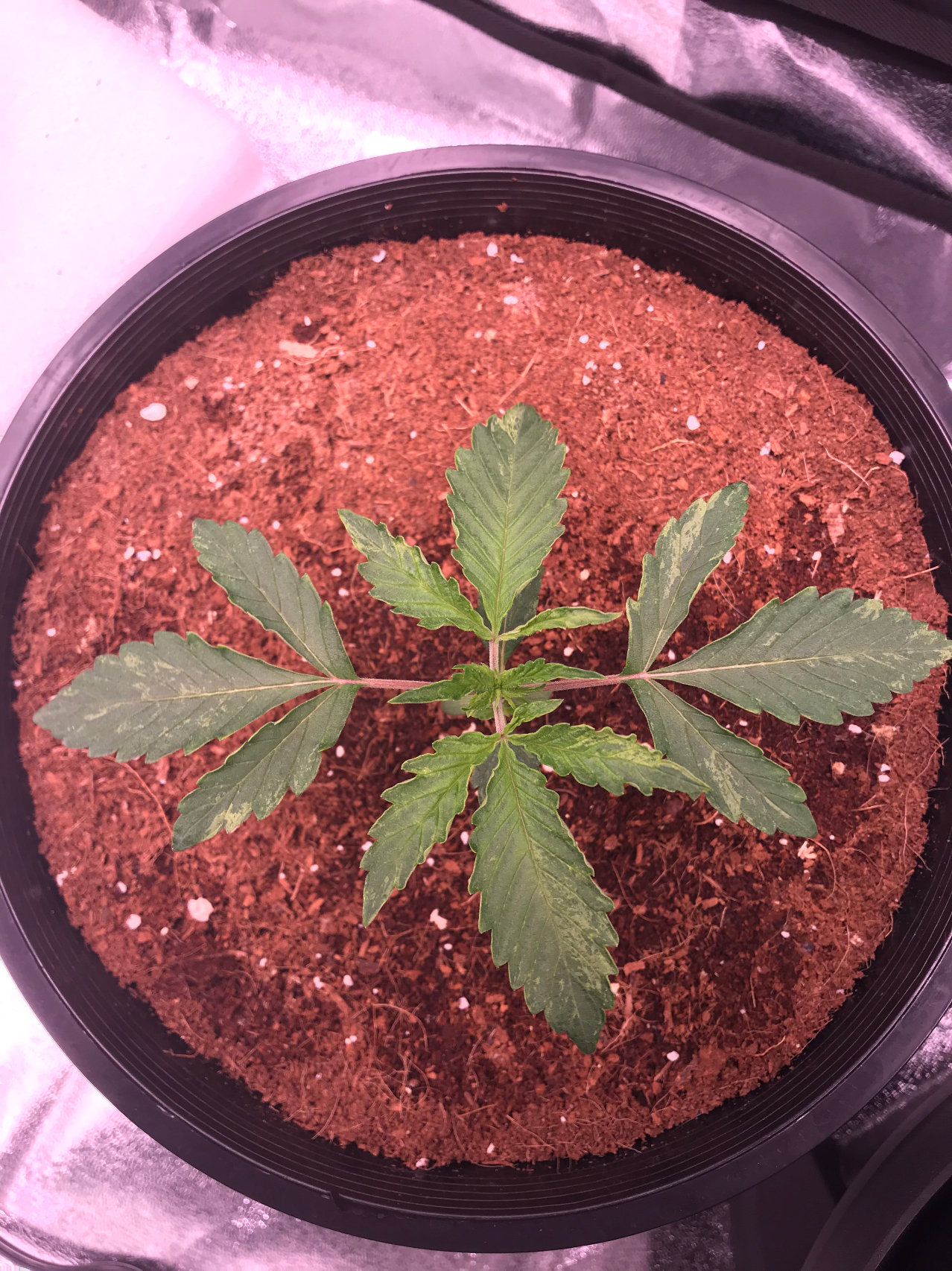 First feeding with corrected pH, color seems to be getting greener
4 years ago
Dab710247 I find that these cheese strains are fucked with their ph !! You need to fluctuate in order to get everytging in there ! Only plant in my grow that gets something different then all the other strains ! I run a 5.2ph day one and a 6.3 on days 2 then leave for 24hours repeat! Check my grow out to see what I mean! My cheese is just like yours!
Ducatiboy Go cheese go cheese! Looks good just the norm for some autos
Still dealing with this problem, hopefully once my pH down is delivered things will turn out alright. Planning on taking pH down from 6.4 to 5.8
4 years ago
Day 7, Still trying to correct discoloration on this one, hopefully the pH change should come into play soon.💧
4 years ago
Climate: Temp ~ 77°F - 86°F ) Humidity ~ 45% - 78% ( 🔆💦 Watering: 6.4pH 💧around 35-60mL
4 years ago