pandoras-stash
Clone Grow Organic
Summer 2020
Two 1000W MH (Vivosun) ProMix HP Gaia Green 4-4-4 De-chlorinated water (2 air stones) water from outside. 12Hour humidifier Superman Fan Exhaust Fan
Camarel Cream, Mandarin Cookies, Orange Kush Cake
Not sure how many days in. Today's date is March 12 2020
3 years ago
Transplanted all the plants today to get ready for transition to flower. Soil in the bottom has been fitted with Gaia Green Power Bloom 2-8-4 with some leftover 4-4-4. I barely did LST/Topping so my yield probably won't be the greatest. I am going to keep them in this stage for 5-7 days before switching to 12/12. I am a little worried about the 2 foot plants as I didn't take into account the extra 3/4 foot of soil that is in the 7 gallon pot when it goes in. Praying there isn't much stretch with the light maxes out to the roof with 2 feet of clearance....pipe dreams lol
3 years ago
Gave plants water from outside tap that had two air stones going for about 3/4 hours (not enough to make sure chlorine was completely gone) PH pen read at 6.8 waited for water to reach a warmer temperature. May need more dry amendments as I probably killed some viable nutrients. Started messing with LST/ No topping to see the outcome.
3 years ago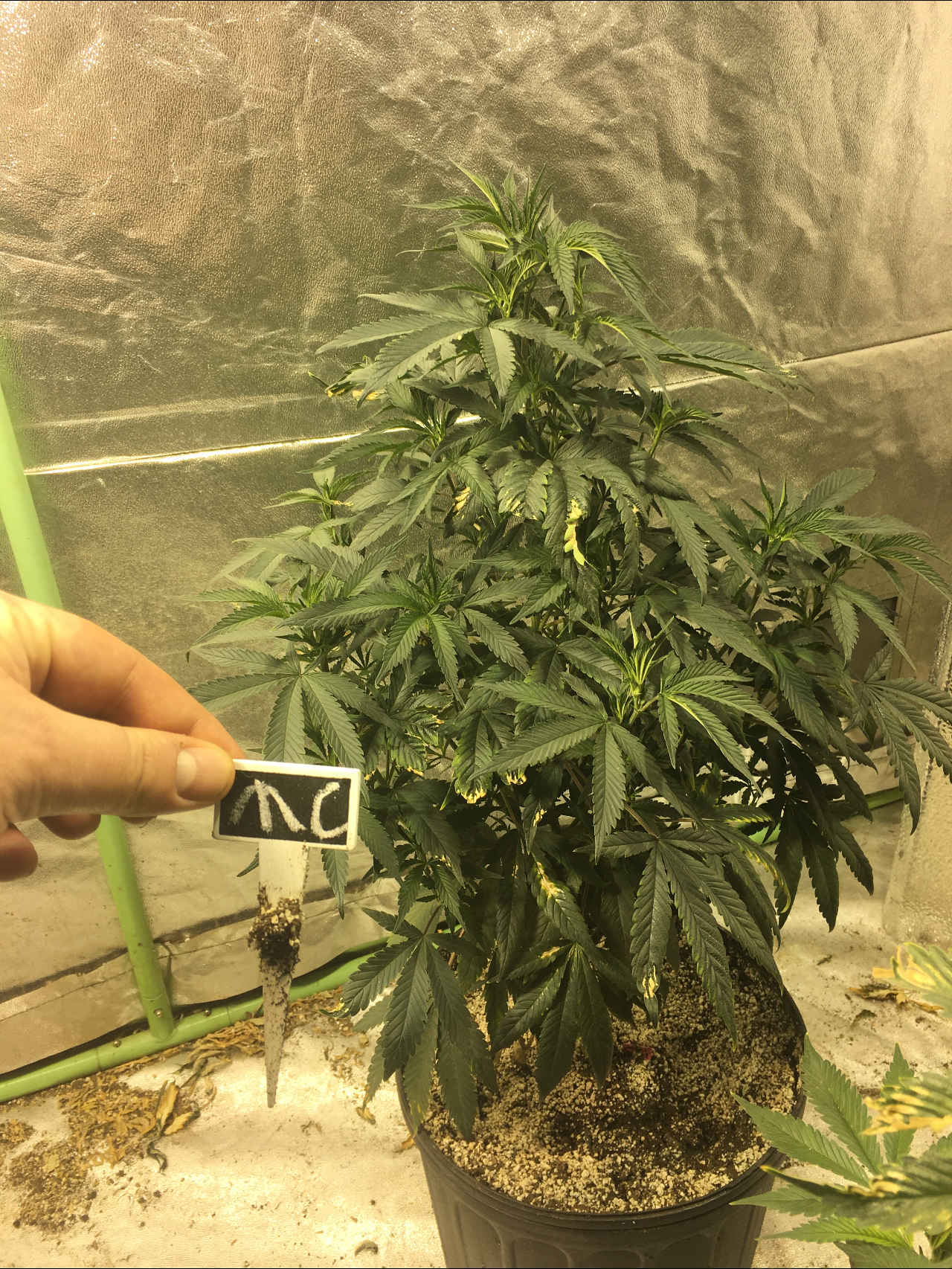 Smallest plant is sitting at 21" Biggest plant is sitting at 26" Getting ready to flip to 12/12 lights soon Gaia Green 4-4-4 was applied a few days ago. April 27th 2020
3 years ago
Plants all healthy after two weeks. Fully recovered
3 years ago
Sad day. 4 clones didn't adjust. I managed to save one of them. I put the clone with the other girls after wilting stopped. Natural light definitely helped those clones. I believe not enough root mass for the lights/ saturated medium.
3 years ago
Day 2 of flower stage 12/12
3 years ago
Clones sitting at 12" tall. Put into ProMix HP/ Mix of Gaia Green 4-4-4
3 years ago