Alaskan Purple
Spring 2022
DWC TO RDWC veg to flower. Aqua Flakes nutrients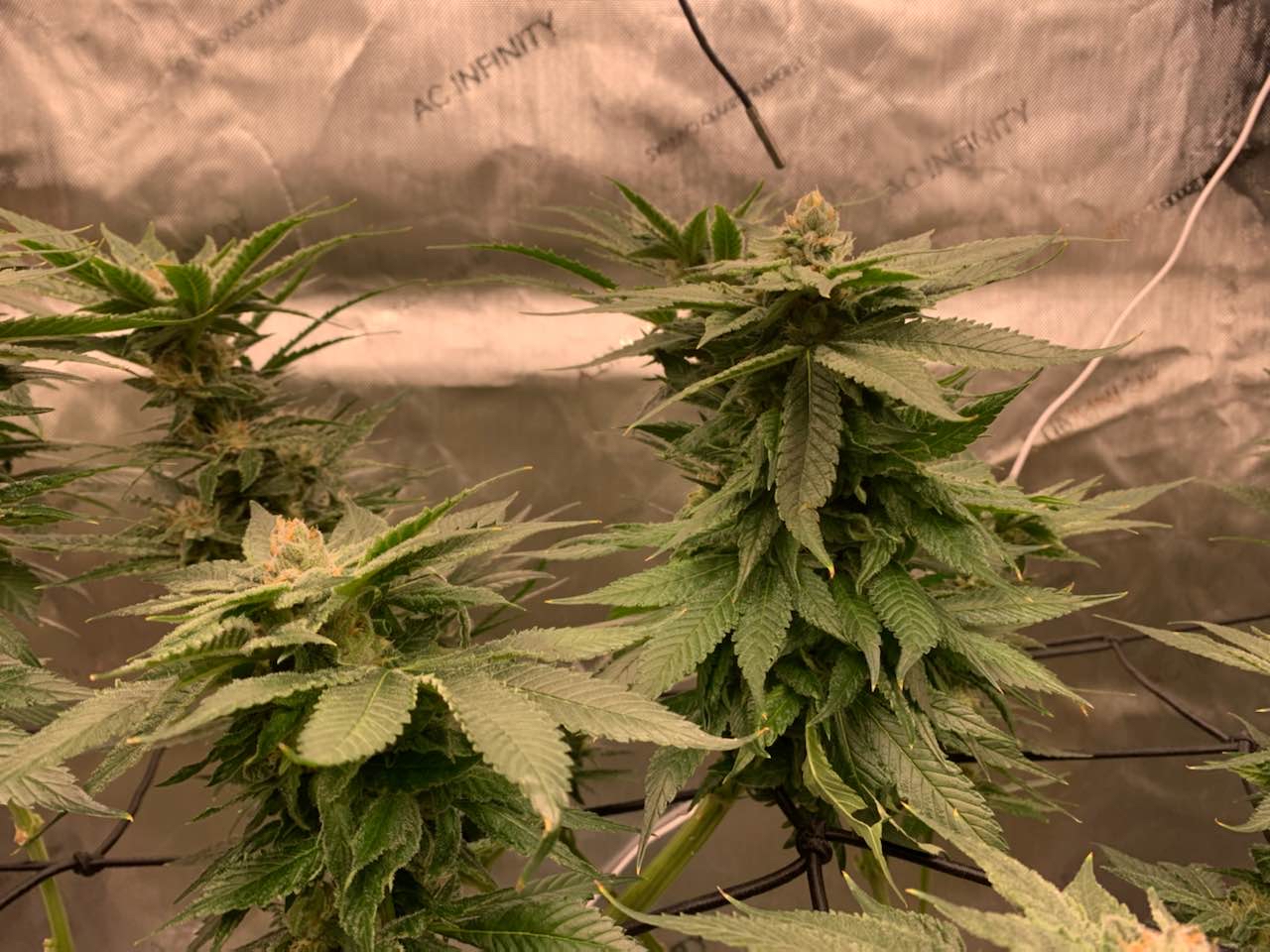 Ending week six of flower. I'm thinking of starting flush next week for about 10 days in darkness.
7 months ago
Week four of flower and the girls are stacking nicely.
7 months ago
Trimmed roots and everything beneath canopy.
8 months ago
HeritageSecretGarden Did u say trimmed your roots? I have never heard of that and I have been doing this since Moses worn short pants, interesting 🤔
jasaan These are only five gallon buckets and the roots get too big and clog the tubing. I'm upgrading to a 17 gallon container in the upcoming weeks. This will eliminate the need for trimming the roots.
HeritageSecretGarden So it doesn't stress your plants out to trim the roots I have grown many plants in rdwc 5gallon buckets I had a screen covering the air stone and tubing and never thought or heard of trimming the roots 🤔 I just would assume that would stress your plants out
View 3 additional comments
The girls are filling the scrog nicely.
8 months ago
Lollipop and move to flowering
8 months ago
Moved to RDWC tent
8 months ago
Topping in a week
9 months ago
Root riot with clay pebbles. Light regimen of 18:6
10 months ago