pbilodeau
Auto OG & Blue Dream Feminized
First Grow 2019
Two auto OG feminized seeds and two auto blue dream feminized seeds. Seeding in jiffy peat pellets. Using 3x3 gorilla shorty grow tent with a 280w KingLED grow light.
It's been a while since my last update. Plants have a strong smell to them now and the pistols have are changing to a orange color
5 years ago
Took the humidifier out of the grow tent. Trying to keep the humidity below 55%. Plants are starting to get a nice smell to them
5 years ago
The plants are starting to fill out and get more bushy. Trichomes are starting to appear on the top leaves. 1 Week into the flowering stage today
5 years ago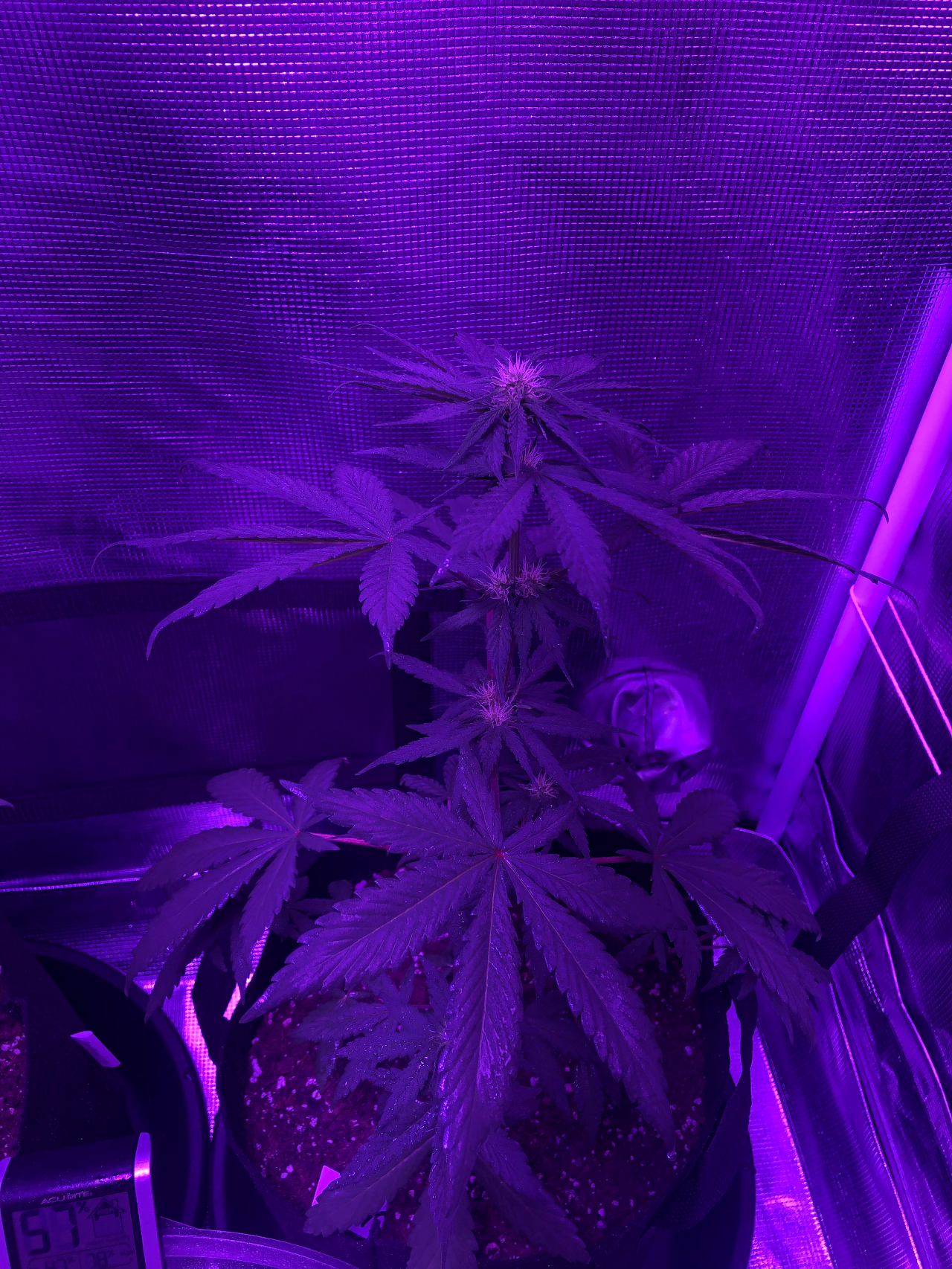 Plants are growing well (I think). Believe they will be entering the flowering stage in the next week or so
5 years ago
Pbilodeau I am using the 1500W KingLED. The average power draw is about 280w. It seems to be doing the job so far
Leadwater I gotta follow this grow, I almost got that light so I wanna see how it does. I was gonna get like 6 of the cheap leds, but ended up getting a kind xl600, and an optic4.
View 4 additional comments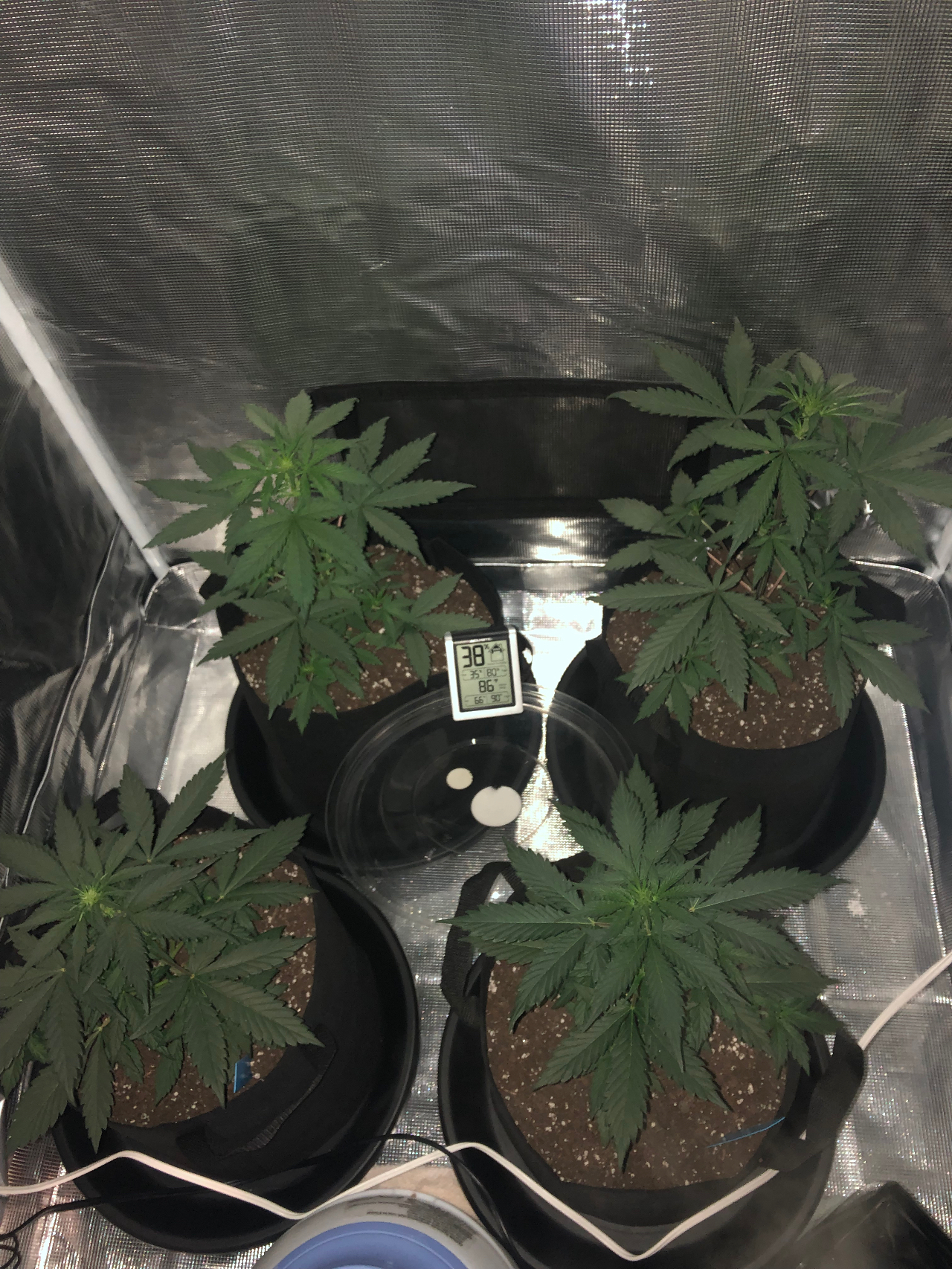 Was way hotter in the tent that it usually is when I came home from work today. Don't work tomorrow so will be trying to figure out what's going on.
5 years ago
All four plants are showing female pistols now. They are all a little over a foot tall and growing a lot each day. Expecting them to be in their flowering stage in a week or two
5 years ago
Plants are starting to shoot up. Have grown a few inches in the last couple days
5 years ago
Autosouza23 Are you going to do any type of low stress training?
Pbilodeau Sorry I just saw this. I had thought about it but for my first grow I decided to just let the plant grow and see what happens.
Little over two weeks into the seedling stage. Started using perfect ph micro grow blow and plants seem to love it so far. Blue dream are on the bottom. Og on top
5 years ago
2 weeks since I started germination. Look healthy and growing well. Is this normal growth for 2 weeks?
5 years ago
starting to grow the second set of leaves and stems are looking stronger. Have them right around 70% humidity with grow tent closed
5 years ago
About to finish the first light cycle. The two on the left are blue dream and the two on the right are the OG.
5 years ago