Lemon cheese
Sativa
60%sativa 40% indica
She's looking good. Haven't noticed any extra yellowing since transplant. It's growbig much fast and looks larger every day
a year ago
Just a little update
a year ago
Looks like the lemon 🍋 cheese 🧀 is starting to recover from the nitrogen deficiency after being transplanted a few days ago. I took off the infected leaves that were over 50% yellowed/ brown. On some of my other plants are showing sign of possible wind burn I guess you call it. There is a little tiny bit of leaves curling up on the edges but not nearly as bad as some of my other plants.
a year ago
Moved seedlings 🌱 in a 7 gallon smart pot. I know it's way to soon but the seedlings 🌱 are starting to have some deficiencies. The Medium they are in is crap and also I was water with distilled water. The plants🌱 may also have been a little under watered. The dirt seam pretty dry in most cups. I'm trying to avoid using cal mag but I do have it on stand by if necessary. I'm going to give the plant some recovery time and I'm not mess with then for the next few days.
a year ago
IGrowHowIGrow Distilled water is fine if in the proper ph range and low to no ppm's as distilled usually comes. What was the medium it was in? Seedlings don't need much of anything starting out, but too much of anything can kill them.
Mystrain420 They're well past the age of stored nutrients so they need to be fed. The Cotyledons are yellowing, give her 1/4 veg feed. If you look up nitrogen deficiency you'll see it effects lower growth first, turning it yellow. Good luck with them 👍🏾
View 2 additional comments
Noticed a little yellowing in the leaves. I've tried not to over water. All in all looks pretty good. Just a little worried about the yellowing.
a year ago
adamsgrow I'd say if your not over watering it i would check the ph of your water and soil. If that is correct it could possibly be a nutrient problem. Possibly nitrogen or an iron deficiency, you could start with a cal mag spray or with the watering next time you water.
GroovyTy417 Thanks 🙏 Im getting a little worried about it
I noticed possible pistols. Not any pics to show
a year ago
cranky_vet Wayyyyyy too early to tell. You have at least a month or so.
GroovyTy Thank you 🙏 guys for the input! I'm not sure how to tag you on this app.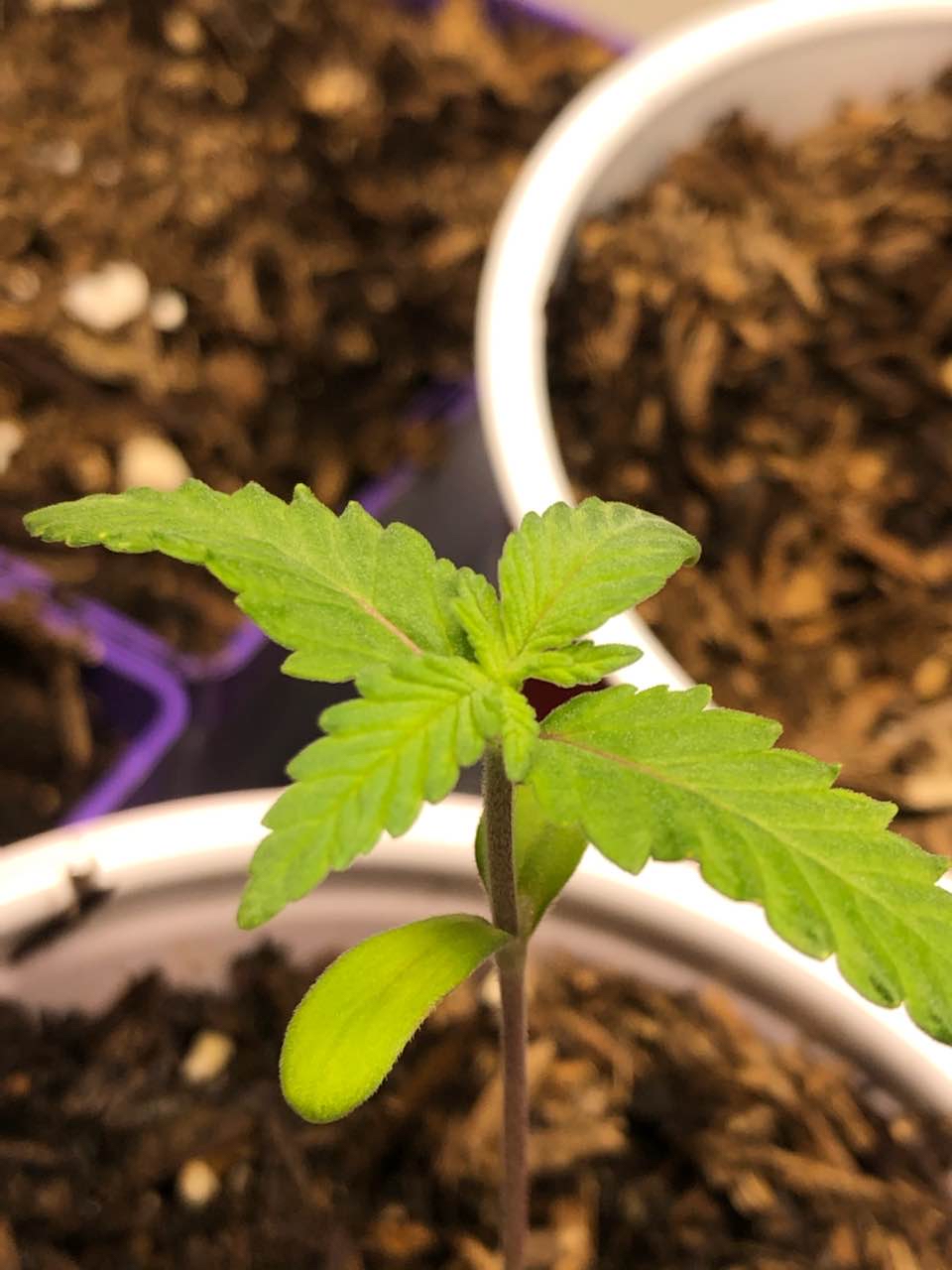 Starting to see some stacking. I probably should have but I flipped the cup over to seed the roots on each plant today. The lemon had a nice roots starting to wrap the cup!
a year ago
GroovyTy Also turned light to 80% hopefully not to much to soon.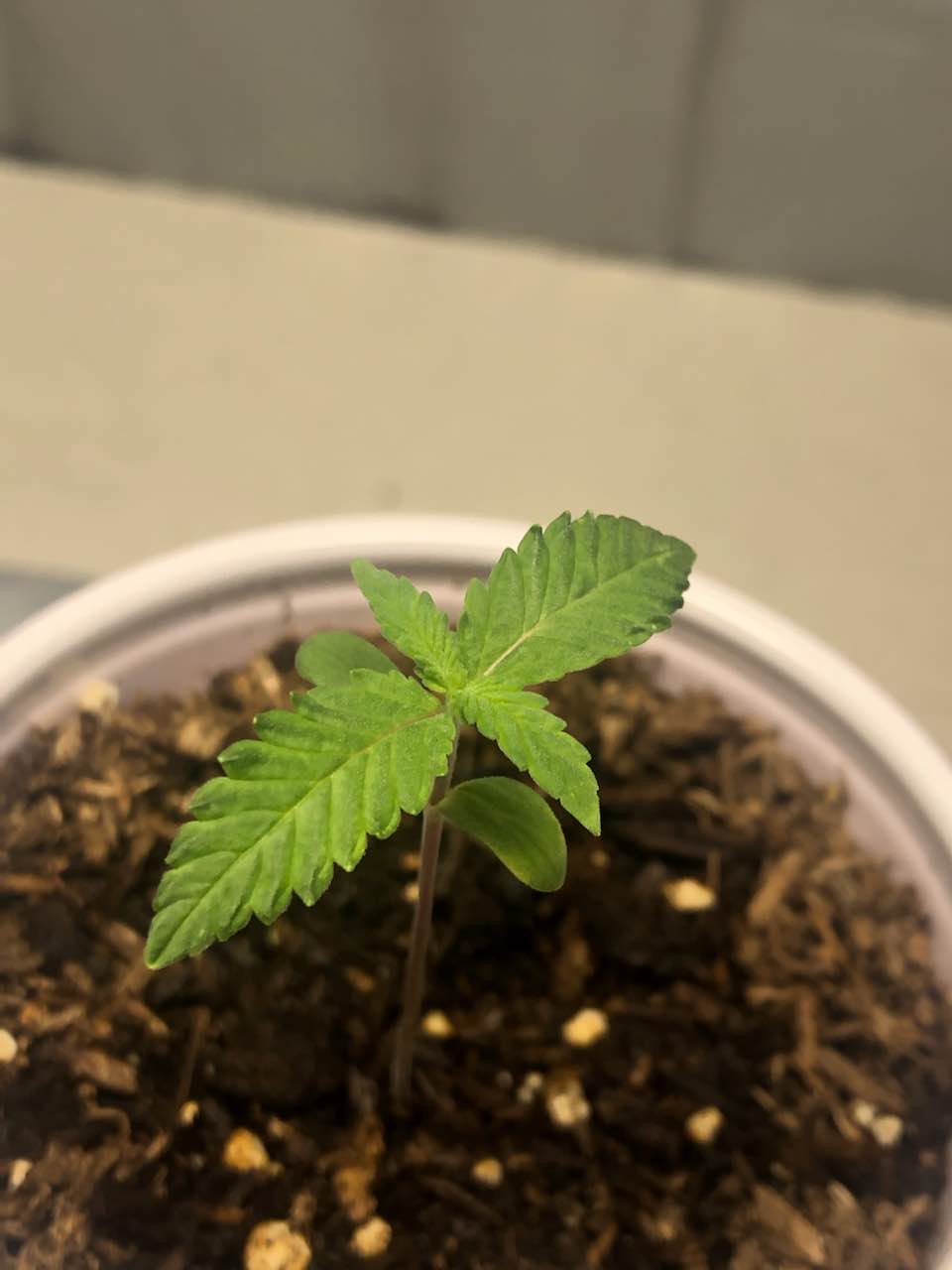 The lemon cheese is growing nice. Lowered lights to 21" from top of foliage.
a year ago