boysnanax7
Purple Kush
First Grow with purchased seeds
Today I started germination of 3 Purple Kush Femme seeds. These will go in the greenhouse after they are stronger.
They are hanging drying and I can't wait.
8 months ago
Will definitely lollipop better next time
9 months ago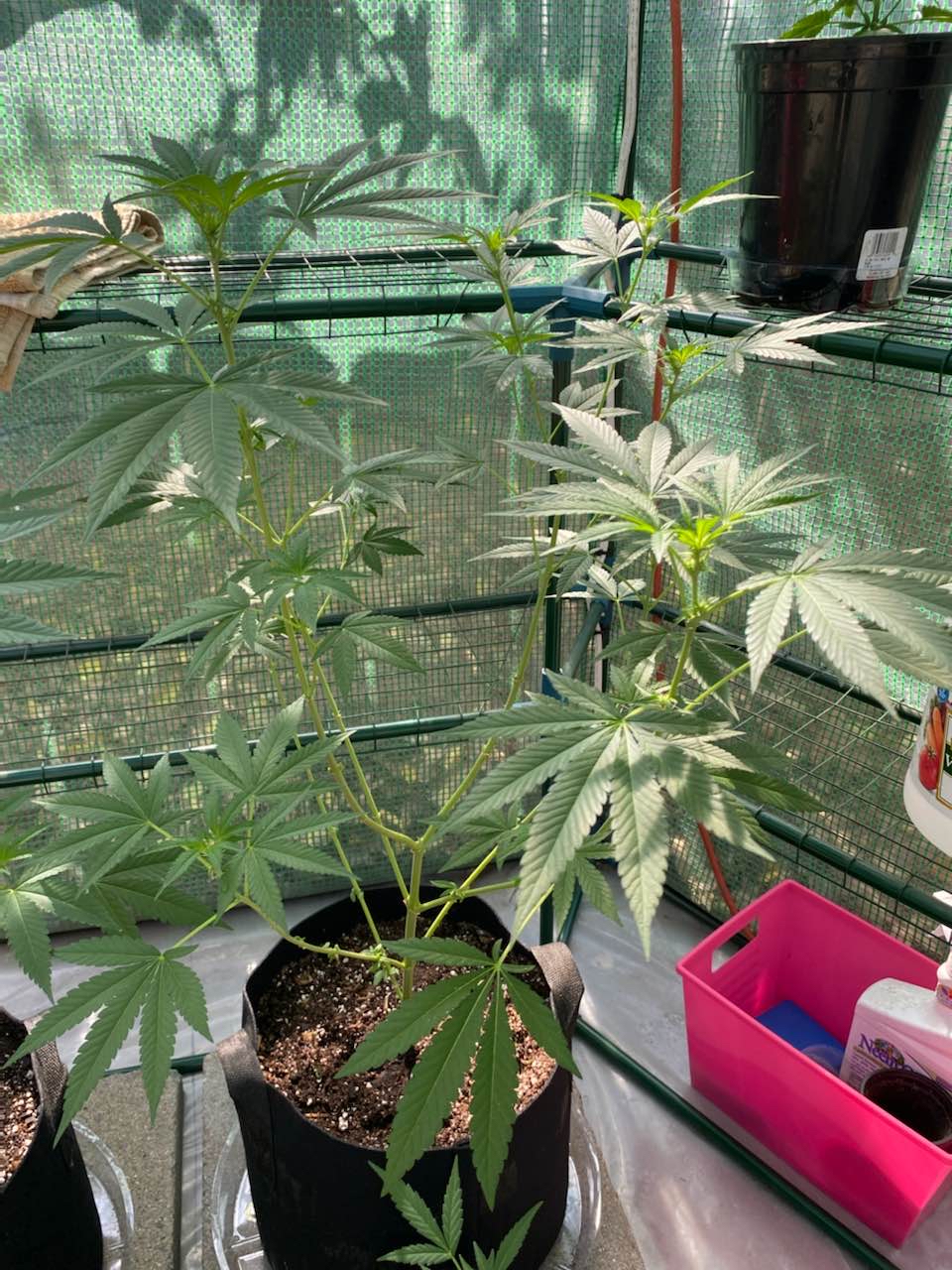 Not good but next one will be much better. I was to nervous and maybe should have trimmed earlier not to mention it's hot here. My first grow without my mentor in my green house. I'm definitely going to do better next plants.
10 months ago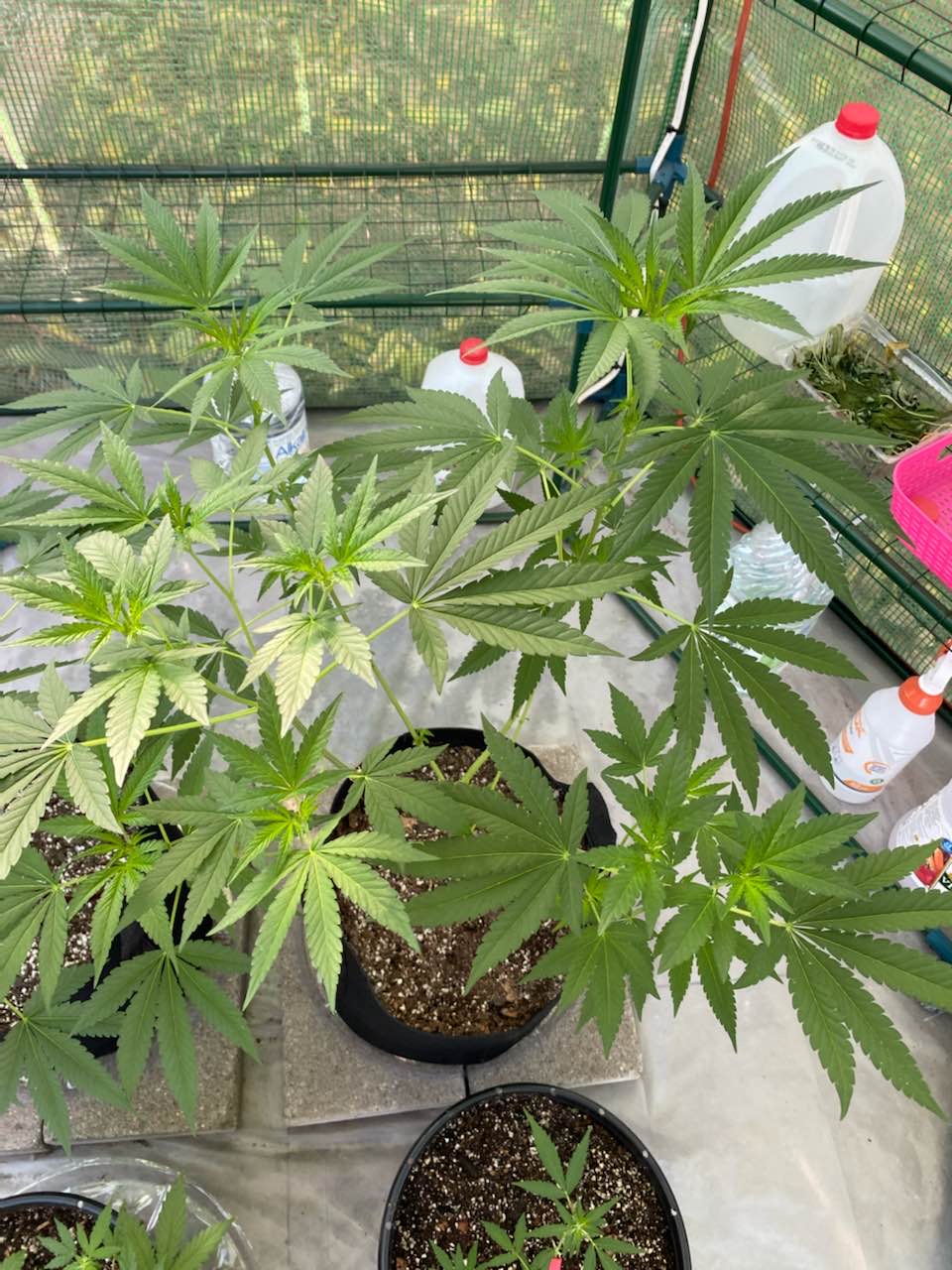 Looks like we are doing something good.
10 months ago
Ready to put net up and start to fill out see what happens. Greenhouse grow is so different then my indoor grow.
10 months ago
Cut some big sucker leaves today. These ladies are just easy to grow.
10 months ago
Love this purple kush
a year ago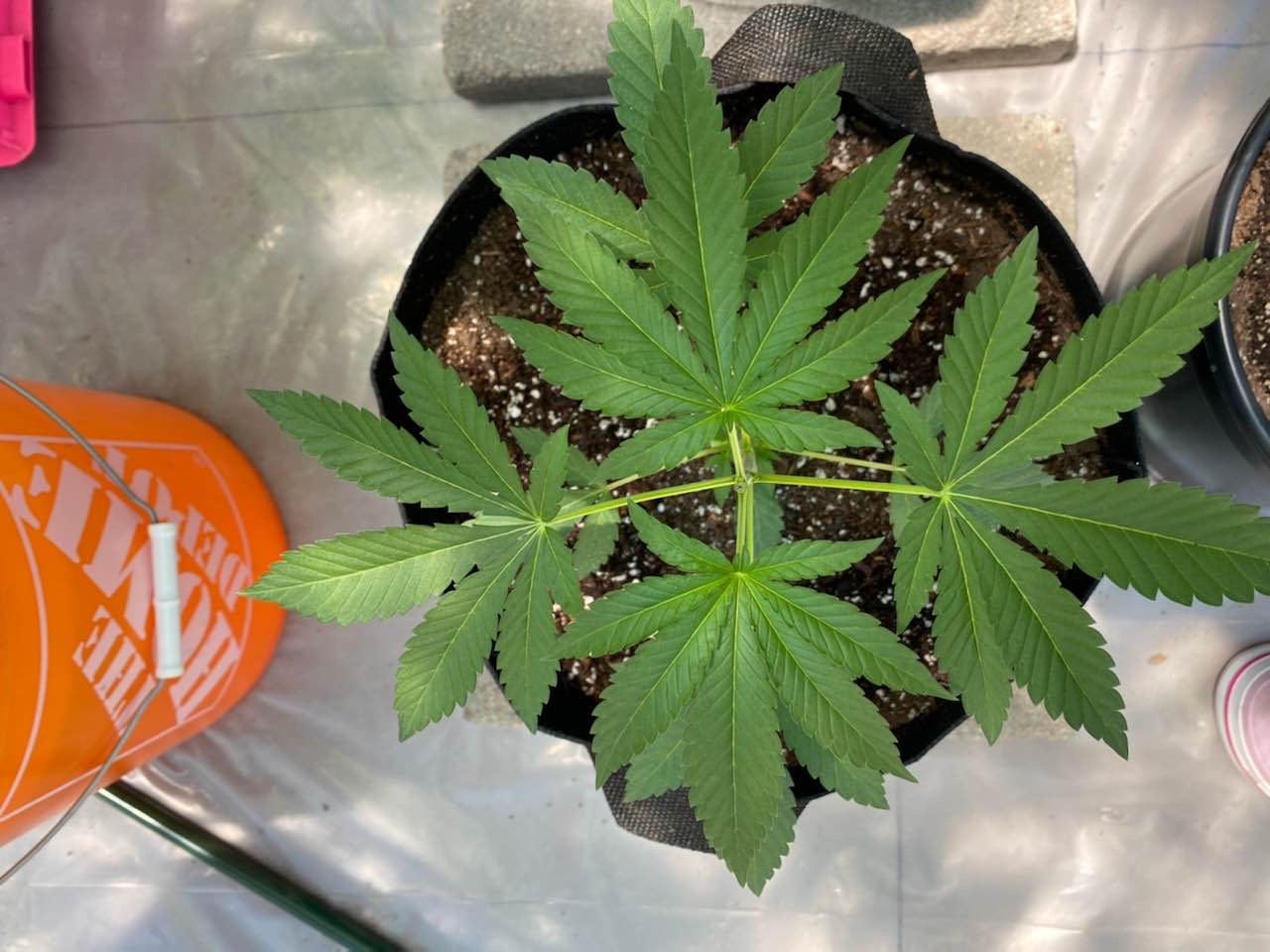 Topped these girls today.
a year ago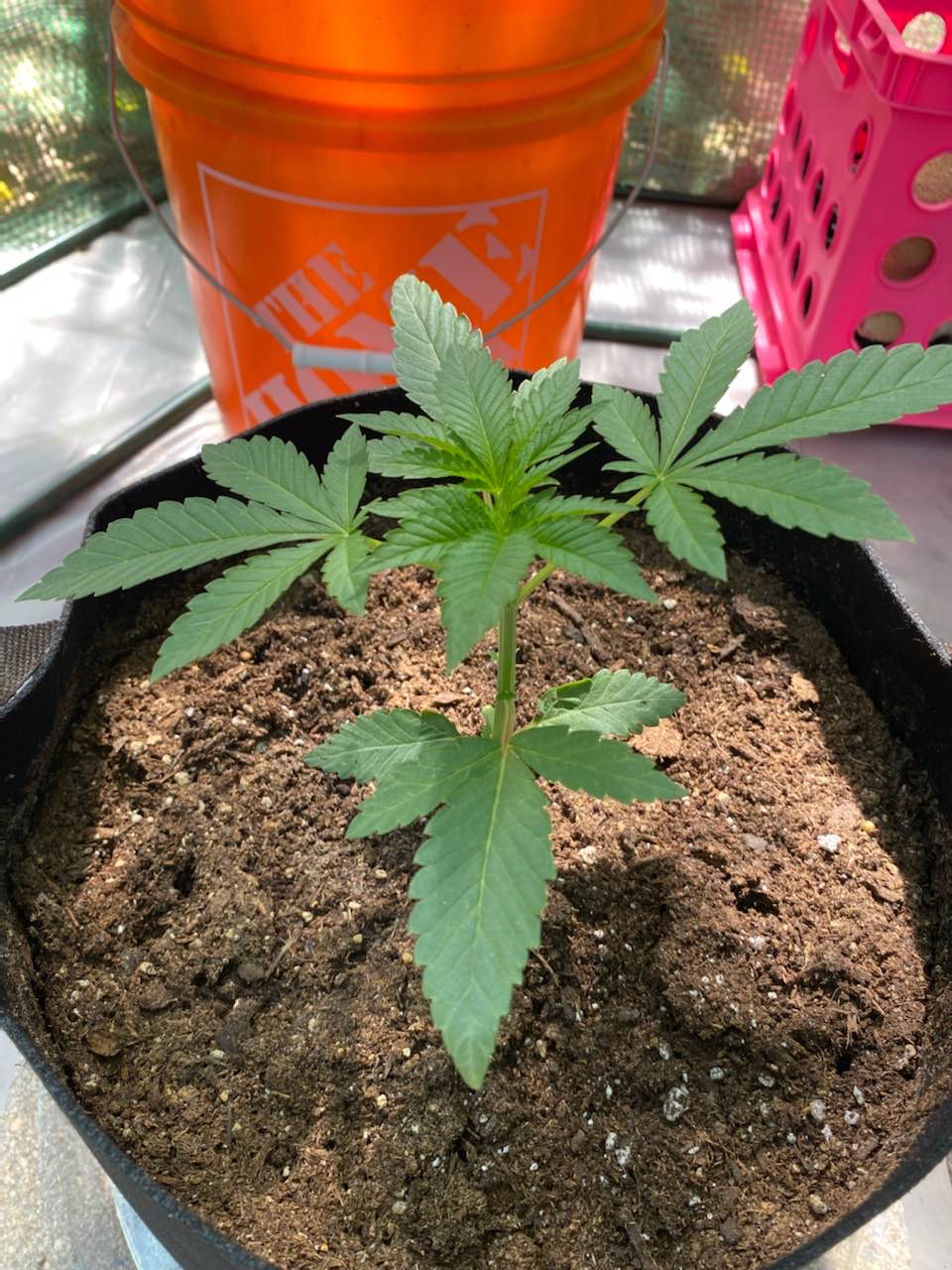 A little stretching when they went to the greenhouse and it's been crazy hot here but they are doing great.
a year ago
In their permanent home. Let the growing begin.
a year ago
Moving out to the greenhouse now that things are stable.
a year ago
Doing what they are supposed to do.
a year ago
2 out of 3 are up. Not sure about the third one. Not up yet and her tail was short compared to the others. I will give it a few more day see if she pops up.
a year ago
Peaking her pretty little head out.
a year ago
Had to immediately get these in dirt tonight. Nice germination. They are in Fox Farm Strawberry Fields medium. Let the growing begin.
a year ago
Germinating 3 seeds
a year ago