Knuckle Sammich
December 31
Plant O
Moving has me thrown off completely. 6 days of drying snapping twigs already. In jars she's goes Hope the smoke turns out as good as it looks.
a year ago
Day 1showing off already , hanging as whole plant for 3 days
a year ago
Some color on leaves coming in . Had to wait to harvest till Friday
a year ago
View 2 additional comments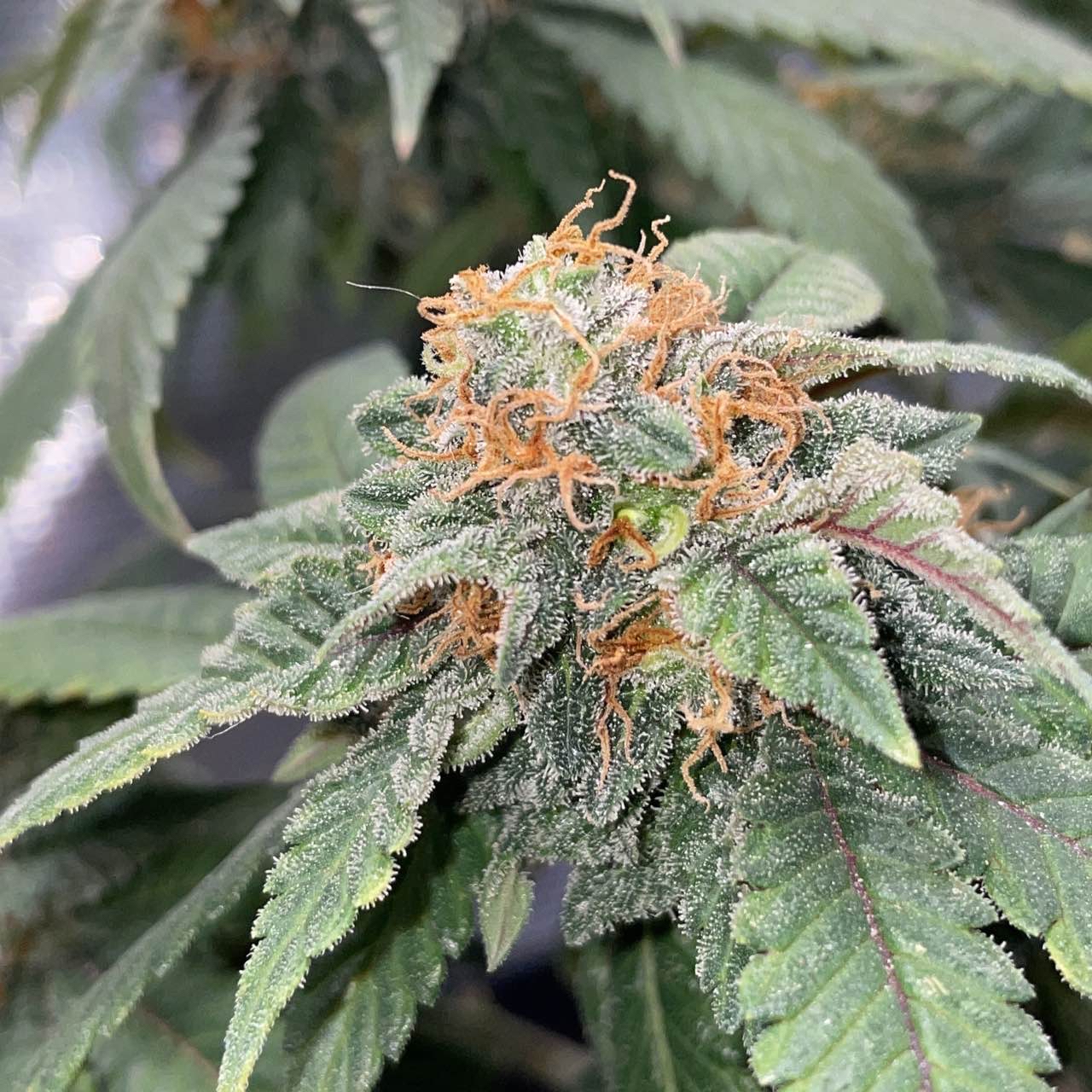 Lost track of time gave final flush of plain water today. Harvest next week
a year ago
Starting molasses flush (8cups)
a year ago
Week 8 , last week feed starting flush this weekend.
a year ago
charlie_wax Nice design, what do you think you'll pull off that?
Week 7 feed(2.5teaspoons/1 tablespoon molasses/5ml calmag) 1 more week of feed after this
a year ago
Still got the claw, taking long to suck up water then others,,, gave only 2 cups on molasses
a year ago
Might of overwatered/fed this lat feeding… gonna skip tomorrows(Thursday) watering and maybe mondays feeding will have to see how that goes
a year ago
Nice trichomes production going on
a year ago
5fups feed week 6 (8 teaspoons of feed/10ml calmag/2 teaspoons molasses+one gallon of water)
a year ago
It's Friday and they got Calmag and molasses. And a trim she's a little darker green than the other two. More trichomes than others so I guess that's a plus
a year ago
Gave rest of feed from yesterday (3 cups)
a year ago
Trimmed and added cinnamon. To repel the bugs
a year ago
Week 5 bloom feed with a spoonful of molasses (7 cups) (week 4 flower)
a year ago
First molasses's feeding with cal mag
a year ago
Nice green color looking extra healthy week 4 feed yesterday
a year ago
Week 2 day 1 flower defoliation today week 3 flower feed yesterday
a year ago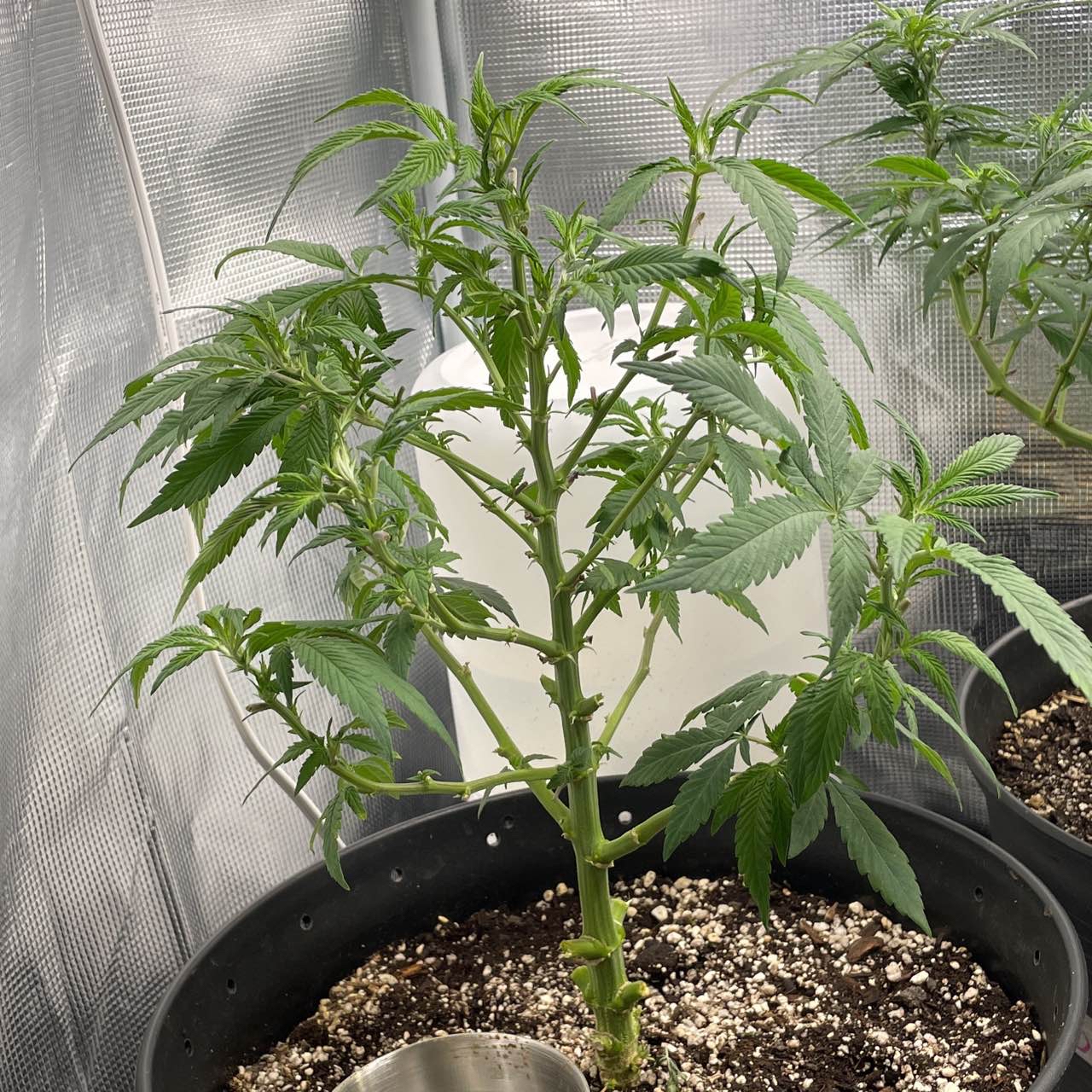 Defoliation week 2 transfer feed Week 1 flower
a year ago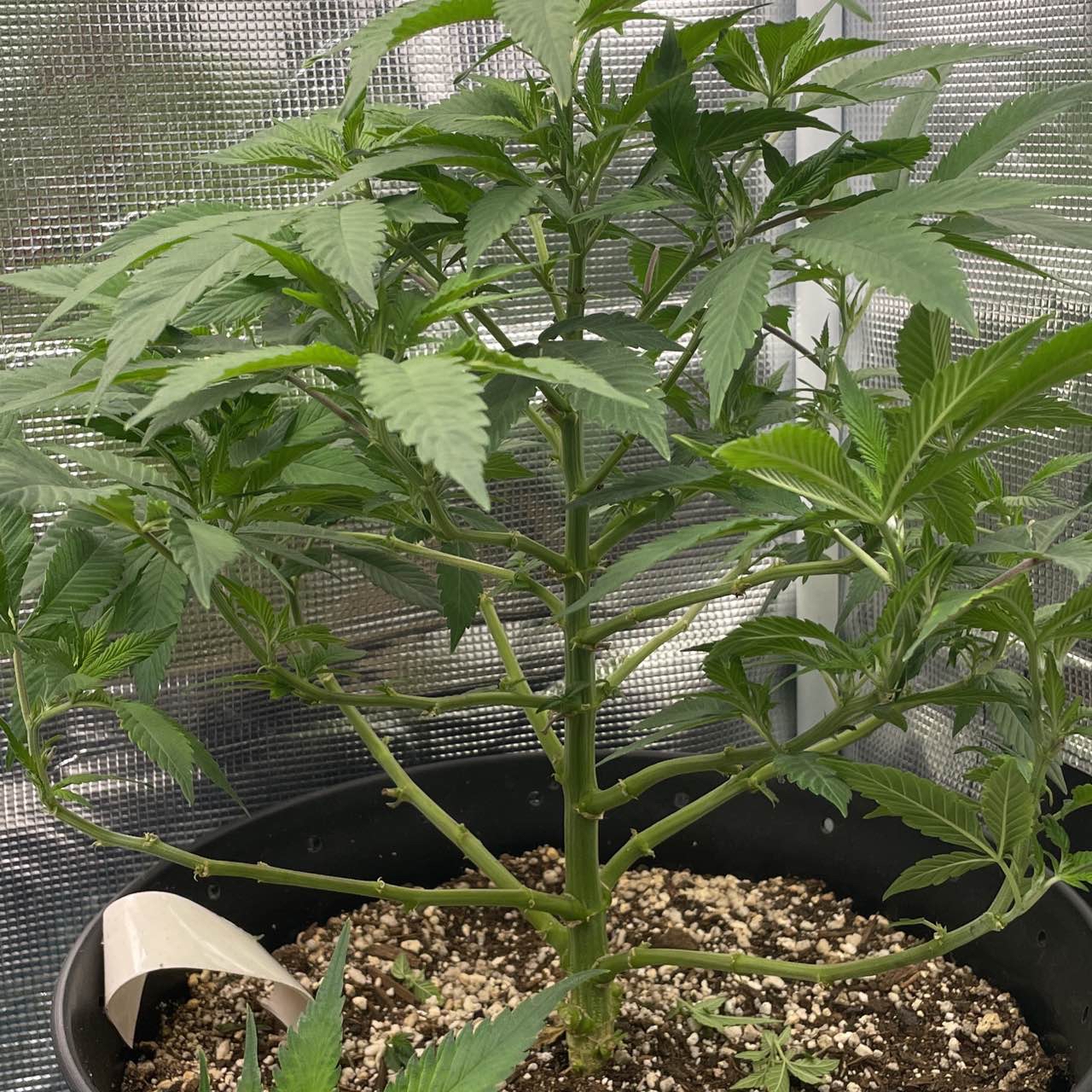 Lollipop and removed Lst ties
a year ago
Defoliation before flower,, week 1 transfer feed
2 years ago
Week7 feed. 1week till flower stage
2 years ago
Introduced her to a new light @ 5:30pm ac infinity ion board 24
2 years ago
Week 5 feeding. Really starting to form out
2 years ago
Week 4 feed, defoliation… definitely an ugly little thing hope she glows come flower time
2 years ago
Moved to final home 2/19/22 confirmed female
2 years ago
Week 3 feed this morning
2 years ago
Week 2 veg feed on 2/10
2 years ago
Switched to 1 gallon on 2/4/22
2 years ago
9 days since first feeding
2 years ago
Started 1/2 seedling feed of simply professional
2 years ago
Placed in tent 1/19/22
2 years ago
New soil with recharge 1/18/22, added Calmag 1/17/22
2 years ago
Transplanted to red solo cup 1/10/22, catching up pretty quickly to have been one of the last 2 to sprout. , this one had a real thick strong root at bottom when transplanting . N it's one of the taller ones . Stretching for light perhaps recharge added to soil
2 years ago
Sprouted this morning 1/8/22
2 years ago
Hasn't quite sprouted but can see the start 1/7/22 Placed in soil 12/31/21 New lights(mars hydro600)1/4/22 @ 1:00 Am
2 years ago