Chimera - Autopot
Boom Fiya
2 pot AutoPot system. Feeding Jack's, PowerSI and Mr. Fulvic
Chimera #1 (White Truffle x The Creature)
Flower is just insane! These are some popcorns that are almost ready to smoke.
3 months ago
She's coming down today!! Starting to see some ambers forming on buds now. Last pic is the clone I took ready to bust outa her solo cup and into the AutoPot.
4 months ago
Still not seeing any ambers hahaha
4 months ago
Still cruising. No Ambers on the flowers yet, some starting to show on leaves but very minimal.
4 months ago
TheChroniking 👑 I should have some rooted in the next month or so…she's due to go into her flower tent in another 2-3 weeks and that's when I'll be cloning her.
View 1 additional comment
Inching closer and closer to the finish line. No ambers yet though.
4 months ago
I'll be running this Chimera 1 cut for a long time to come..
4 months ago
Everything has got the lean now. Nugs are making their final push in size and then down she comes.
4 months ago
Next run she'll be fed Crop Salt instead of the 1 part Jacks. Curious to see what I can do with her next go around.
4 months ago
Getting anxious to run this girl again but with Crop Salt.
4 months ago
Girls stank and pistils are going orange in masses now. Can't wait to smoke her.
4 months ago
The Chronik King 👑 Thanks 🙏. She is really shining in the terps department. Creamy caramel on the front and nail polish on the back end 🤤
View 11 additional comments
Definitely going to knock this out of the park next go around…
4 months ago
Creature genetics showing themselves…
4 months ago
She smells delicious
5 months ago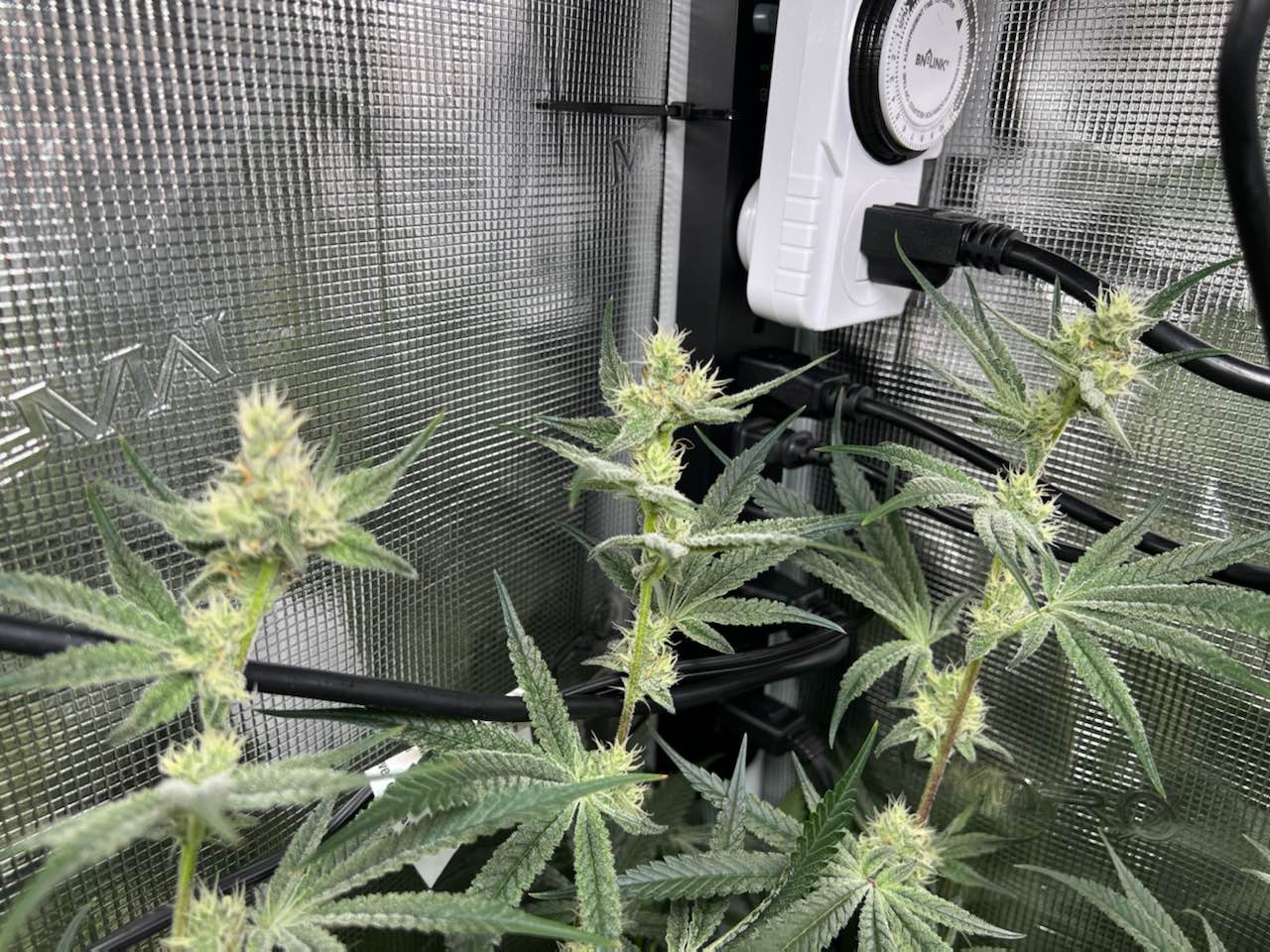 Funky fox tailing going on.
5 months ago
Churning out top tier buds. Also had to clean out the aqua valves on both pots as one was overflowing when I went to check on them at night. Lastly put a tower heater in the tent for winter.
5 months ago
Sweet butterscotch nugs of love (Chimera)
5 months ago
Pick a few leaves every morning.
5 months ago
I can't wait to try this one. Sweet creamy terps of butterscotch. (Chimera)
5 months ago
Last 2 pics are Sugarcane. Chimera has some nice caramel terps and I'll find out soon on Sugarcane, I hope.
5 months ago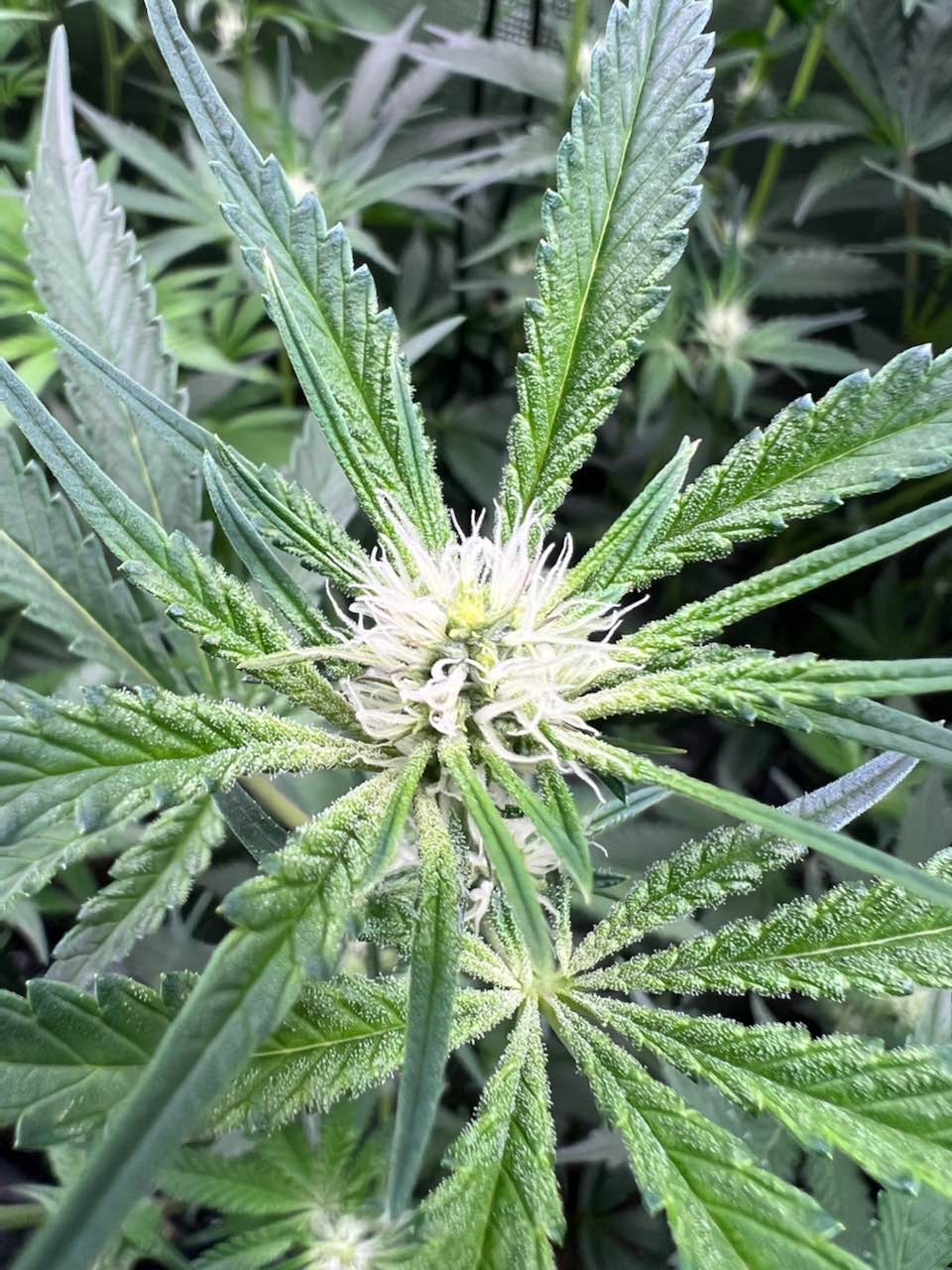 Chimera is in full swing but the Sugarcane is still transitioning.
5 months ago
cannalife Looks outstanding! Absolutely ❤️ Slurricane. Enjoy!!
Chronic King The one pictured is the Chimera. The one not pictured that is a giant almost flowering mess is the Sugarcane 😂. Think it may be her sativa side holding her back but she has yet to form and buds.
First 2 pics are Chimera. Happy and flowering. The last 2 are of Sugarcane. With which I cannot get to flower yet…
5 months ago
They're trying to flower
6 months ago
Still no flowers…but did add the 2nd trellis net in.
6 months ago
No pistils yet
6 months ago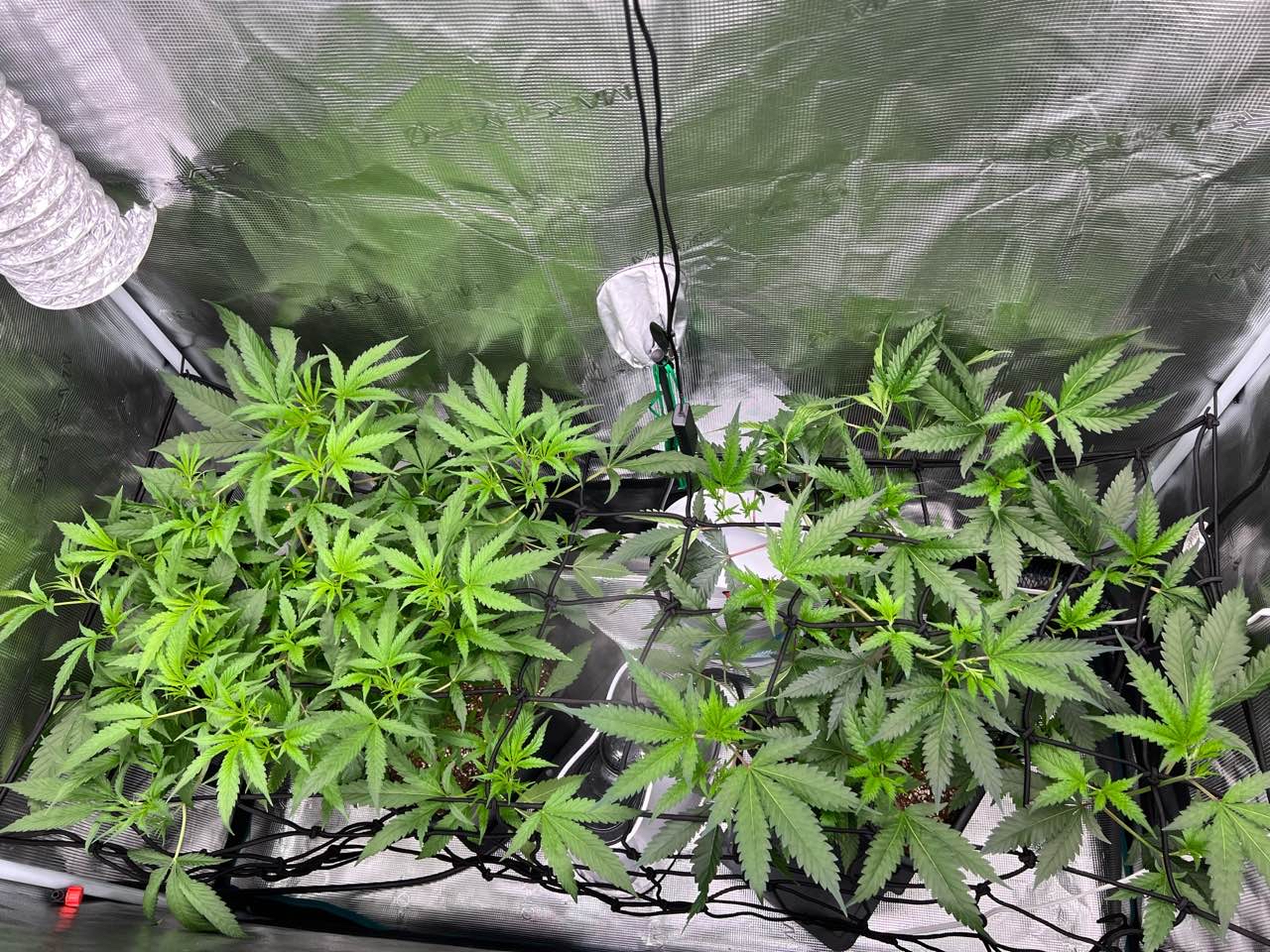 No signs of flower just yet
6 months ago
Changed the light schedule to 12/12. I've been using the first trellis to LST them and keep the height down. 2nd trellis will go up in a week or so.
6 months ago
Pic 1 is Chimera and 2nd is Sugarcane. Both doing extremely well in the AutoPot system.
6 months ago
Turned the water on. Feeding 2.2ec at 5.9ph. 79degrees with 70%RH
6 months ago
Sugarcane is on the left. Took 4 clones from her yesterday to take her height down and secure her legacy.
6 months ago
Down to 1 massive Sugarcane that desperately wants to be transplanted. The other one died after using a new IPM program. Somehow this one made it through and never skipped a beat. Next stop AutoPot when the temps cool down next week.
7 months ago
HeritageSecretGarden Looking good bro, what product in your ipm you think did her in what are u using? I use green clean and lost coast plant treatment
Chronic King I used rosenthals zero tolerance. I had the diluted ready to use version and ended up diluting it even more to try and rid some springtails in the coco. Plants were fine for a week and then just started to slowly lose life. Weird thing is this one had the same treatment and made it out fine so I dunno haha.
View 2 additional comments
Almost ready to go into the AutoPots. Just waiting for my 2x4 to free up.
7 months ago
Girls are doing excellent
8 months ago
Chronic King Yea very excited for all the Beleaf clones I have. Going to be 🔥
HeritageSecretGarden I got some fire cuts coming next week I'm super excited I put it on one of my journals my buddy sent me videos of the grow they completed and of the cuts he's hooking me up with
Loving her now solo cup home.
8 months ago