Last one for the yesr
2022
Seedman seeds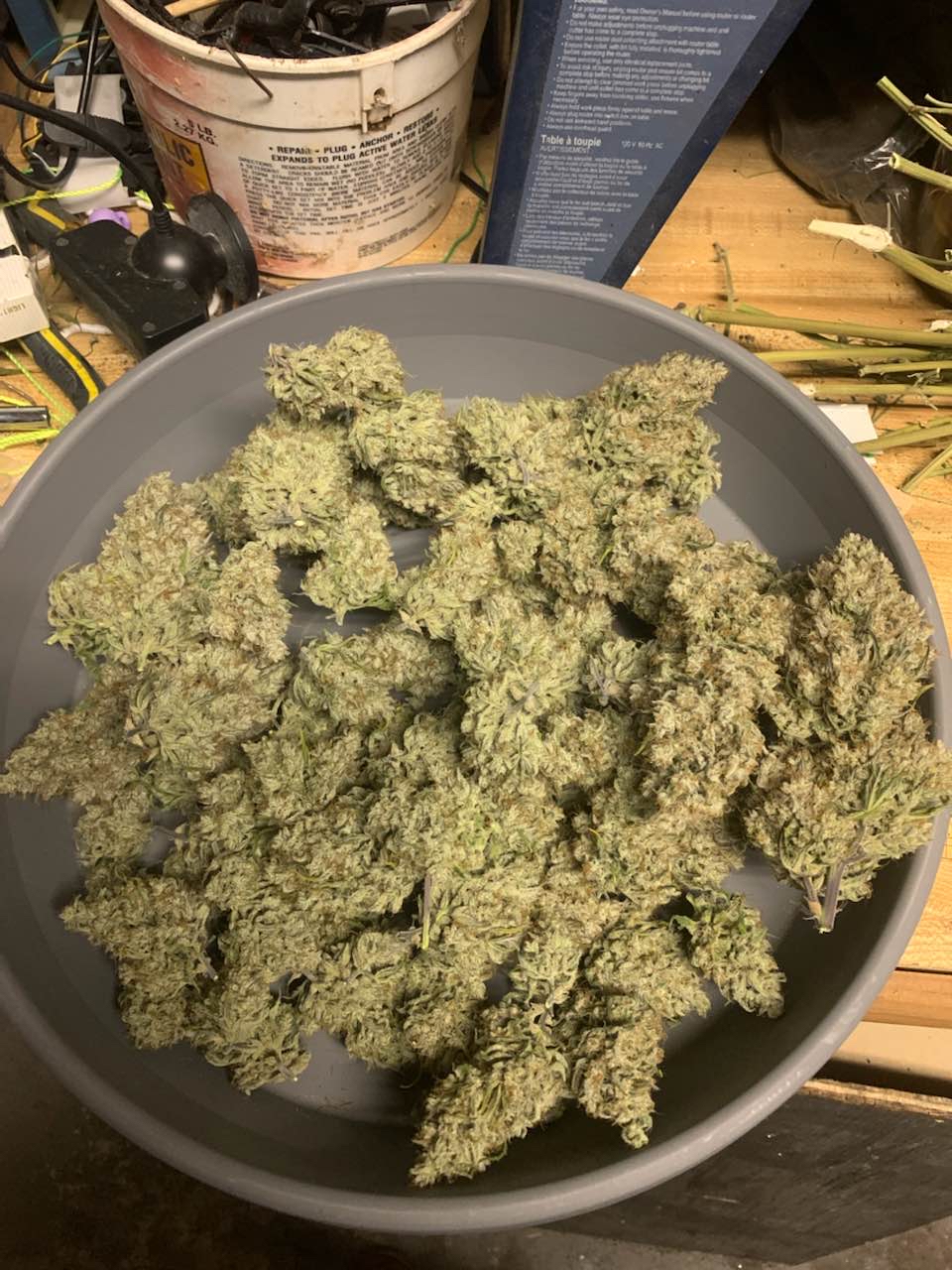 This bud weighed in at 18.6 grams. Rock hard bud and smelly too. Sampled a little and it's a strong head buzz and lasts for a few hours😆
10 months ago
View 2 additional comments
Cut and drying into jars. Final weigh is 5.7 once's
10 months ago
Today I decided to wet weigh and I couldn't be happier 410 grams wet 14.46 once's. I figure dry weigh about half or more
10 months ago
Today I decided to wet weigh and I couldn't be happier. Wet 410 grams =14.46 once's. I figure dry weigh to be half if not more🌱🌱🌱
10 months ago
KIOS_Funky84 Raw wet weight at the initial chop is always a 4x of dry weight on average.
KIOS_Funky84 I don't ever do wet weight, but that's the rule of thumb, divide wet by 4. Regardless that's a great looking plant!!
View 6 additional comments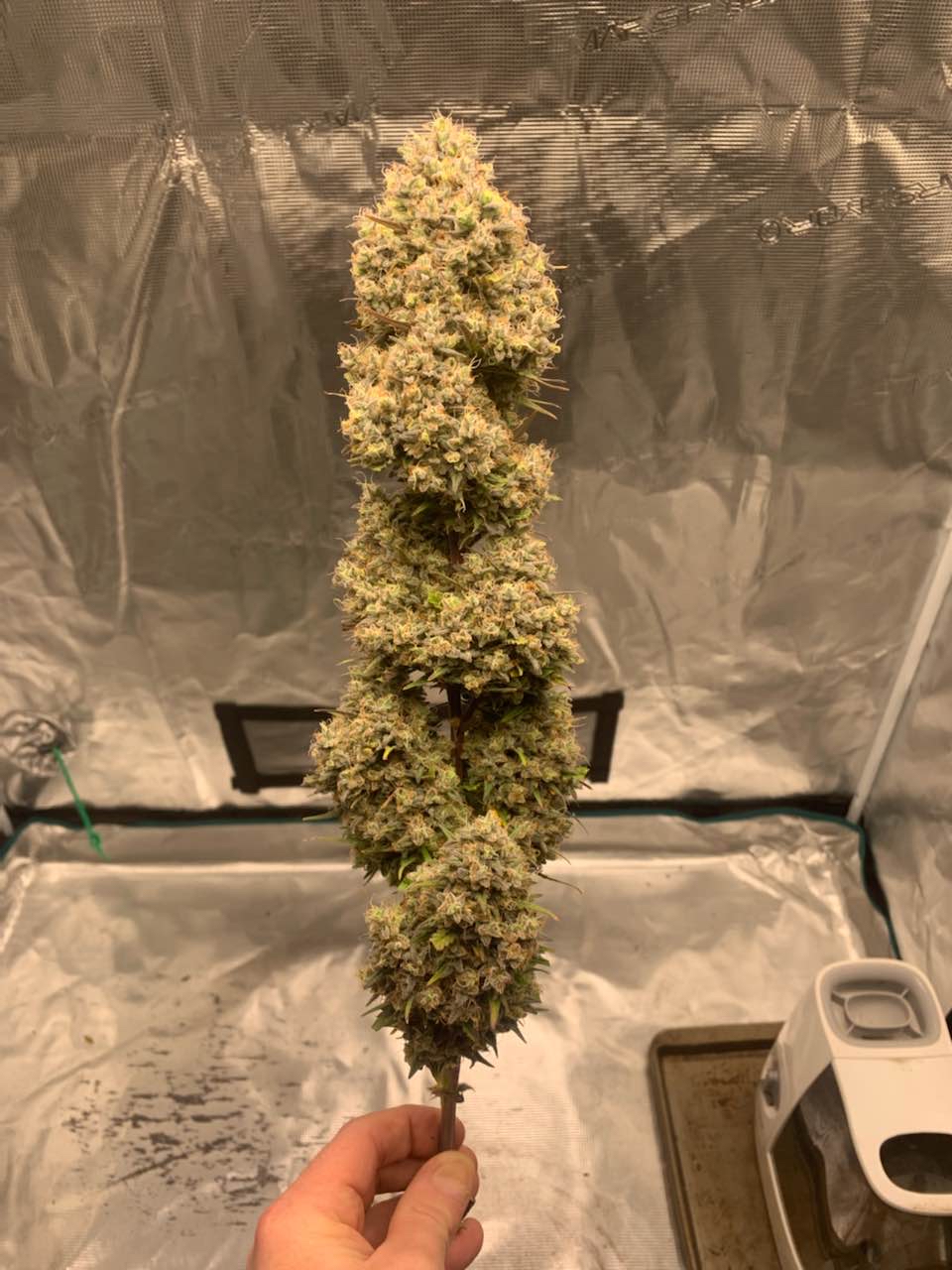 Today I laid her to rest. Nice thick heavy buds, strong smell of fruity grape like. Very sticky buds and frosty too. Can't wait to try it out😆
10 months ago
View 5 additional comments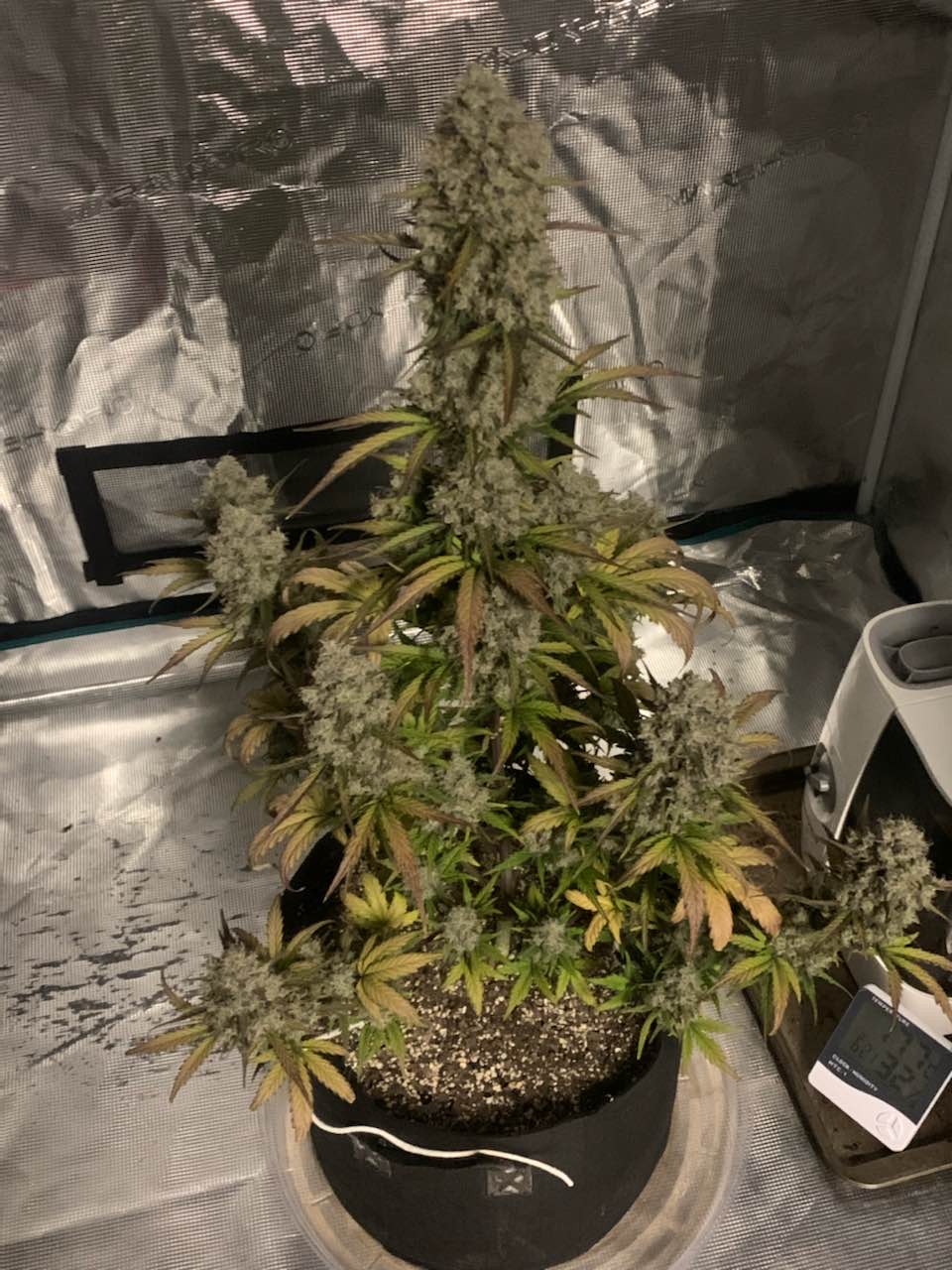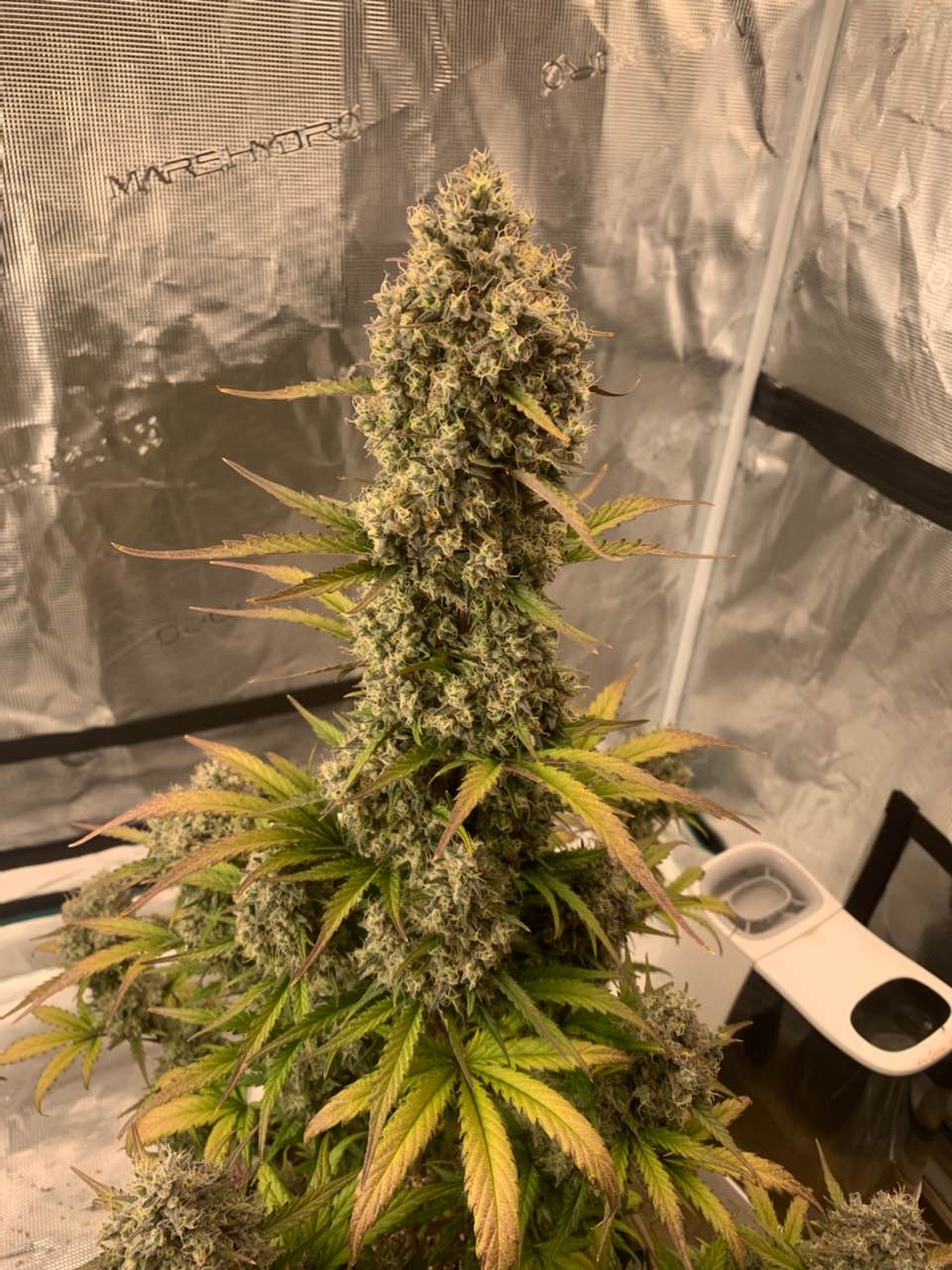 My Alaskan purple has been put onto 48 hours of darkness , then it's time to put her to rest✂️💀
10 months ago
Dooleybudz Thanks, she turned out to b a good plant
She's coming to a end. Very happy with my last grow of the year. Nice big fat buds, frosty too and the smell is very strong.she's also been turning purple for the last 2 weeks, going to be a merry Christmas for sure🌱
10 months ago
View 1 additional comment
Alaskan Purple some bud pics. Getting close to harvest time
10 months ago
BIG BUD 🌱a month of curing and I'm NOT disappointed very strong head buzz can feel it behind the eyes,and it keeps getting better. Nice sweet candy smell
10 months ago
Pulled out this flaming fire bud, after a month of curing a cherry pine smell and a very high couch lock buzz.SUPER SKUNK
10 months ago
SinSemillaWhisperer420 Ed Rosenthal suggests about a month cure. Your right on the money bro! Great looking bud!
View 1 additional comment
Getting to be a fatty🌱🌱🌱
10 months ago
View 6 additional comments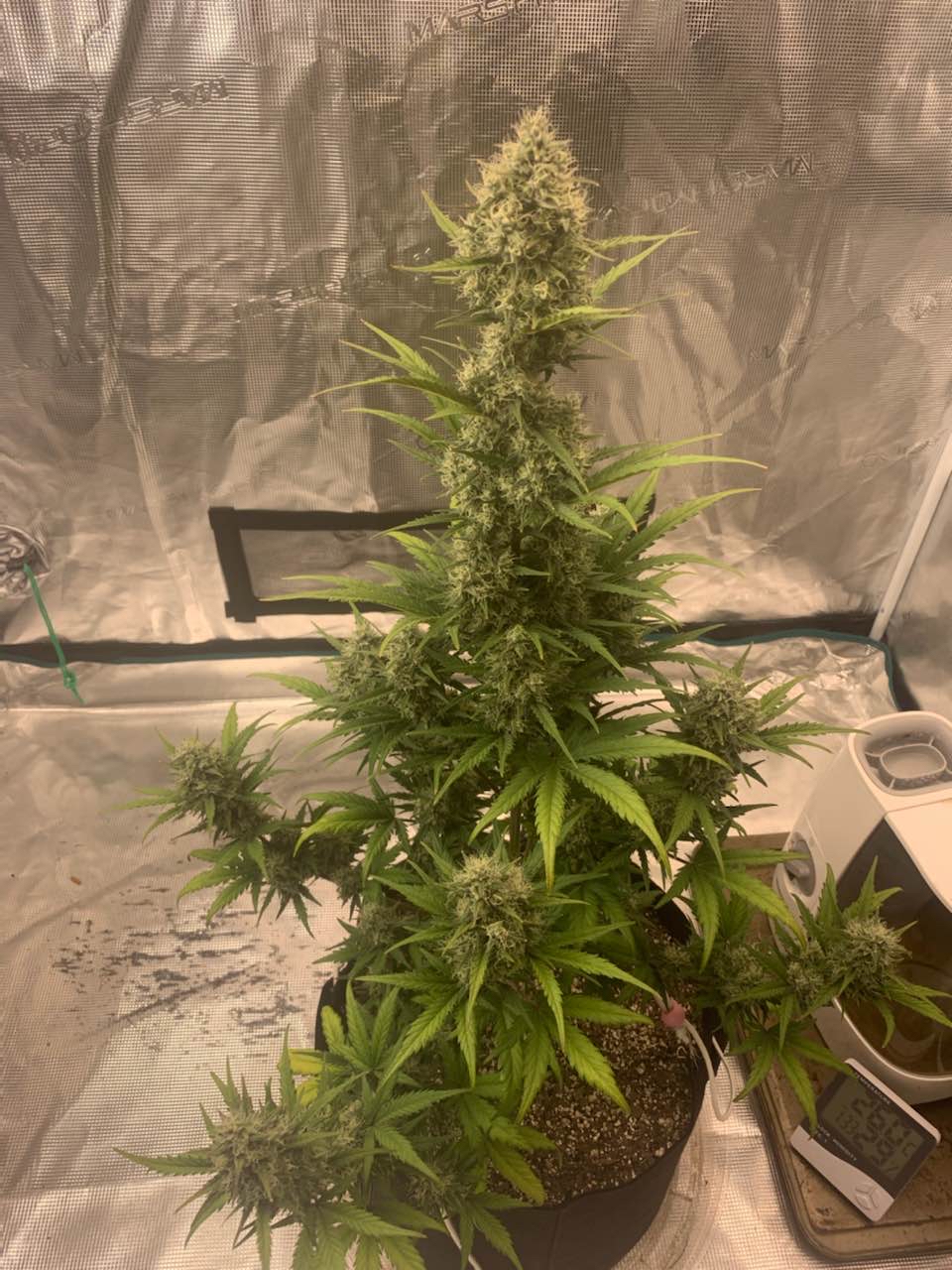 Alaskan purple almost there
10 months ago
MrStopPlayin Perfect Christmas 🎄🔥🔥🔥 and some fat buds 💪🏿💪🏿🤞🏿
Dooleybudz Thanks and Christmas is going to be a good one🌱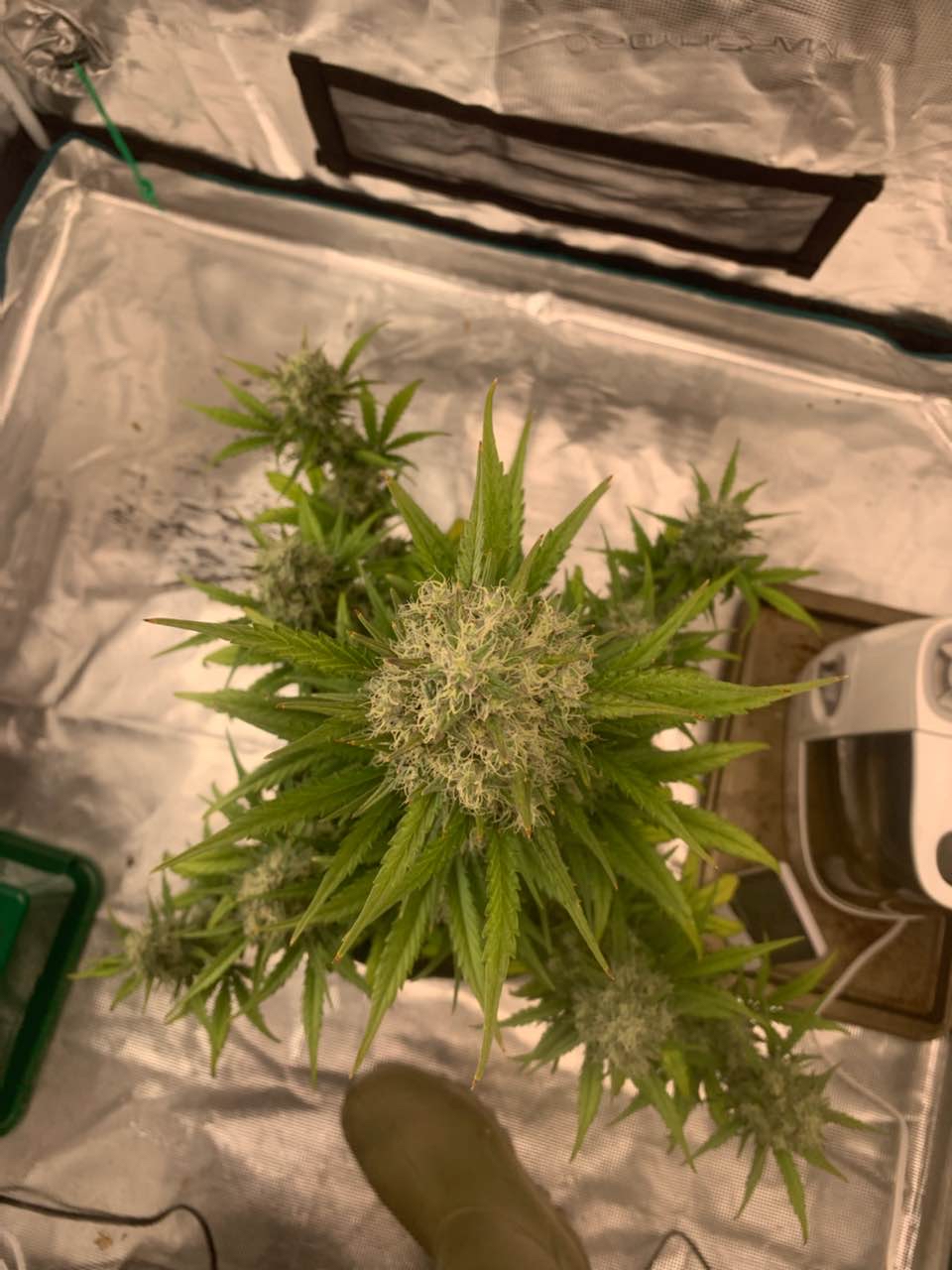 Top view pic
10 months ago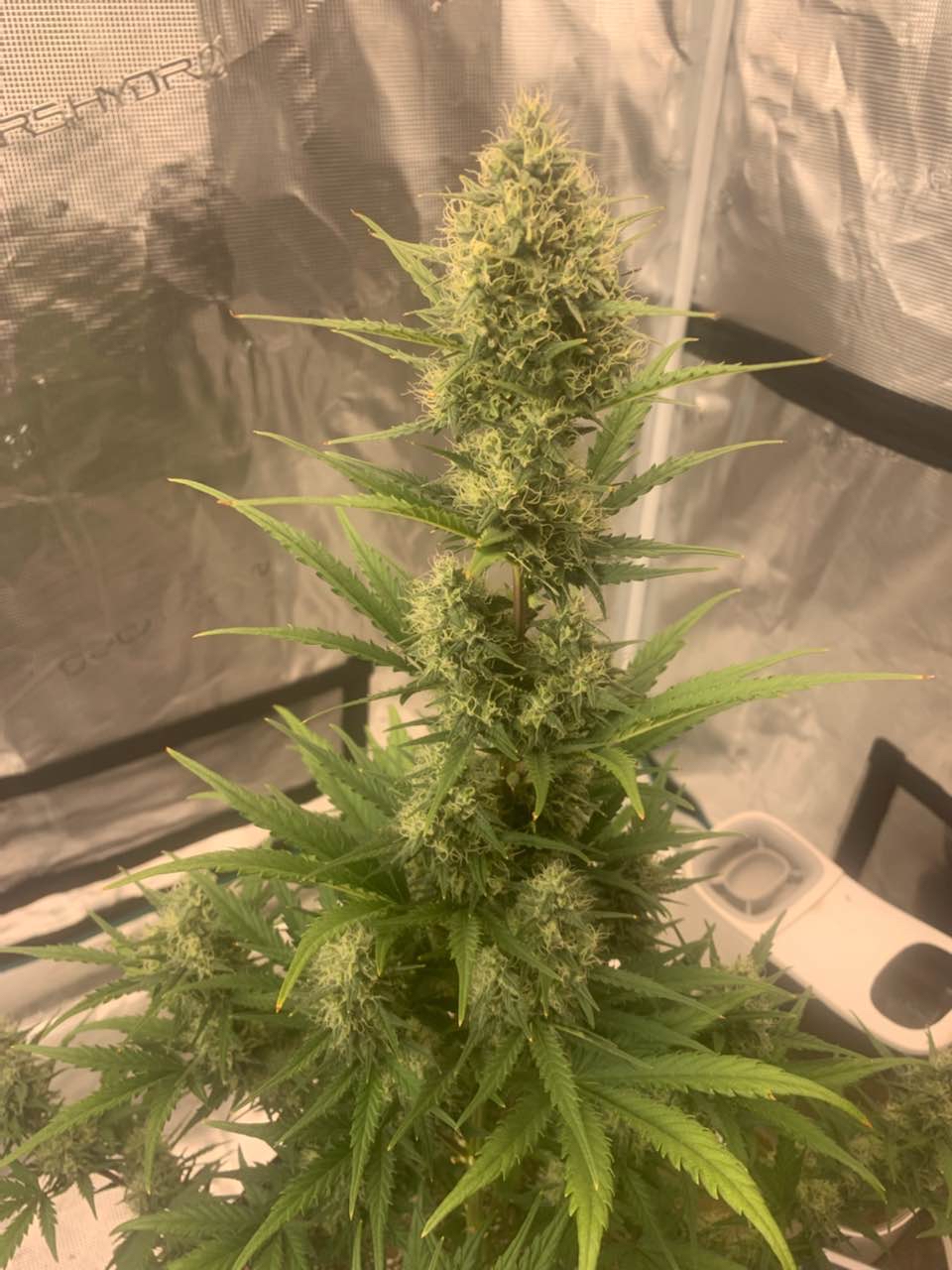 Alaskan purple auto is stacking up
a year ago
tae_94 What gal pot was she in?
View 2 additional comments