First day in new home
Moving day
12:00pm arrival 79 degrees
Been a bit but still goin strong 💪🏽 middle needs a lil more of a boost bet she will catch up. Biscotti mints moving in the tent this week super excited about that. From @sugarleaf on Instagram.
a day ago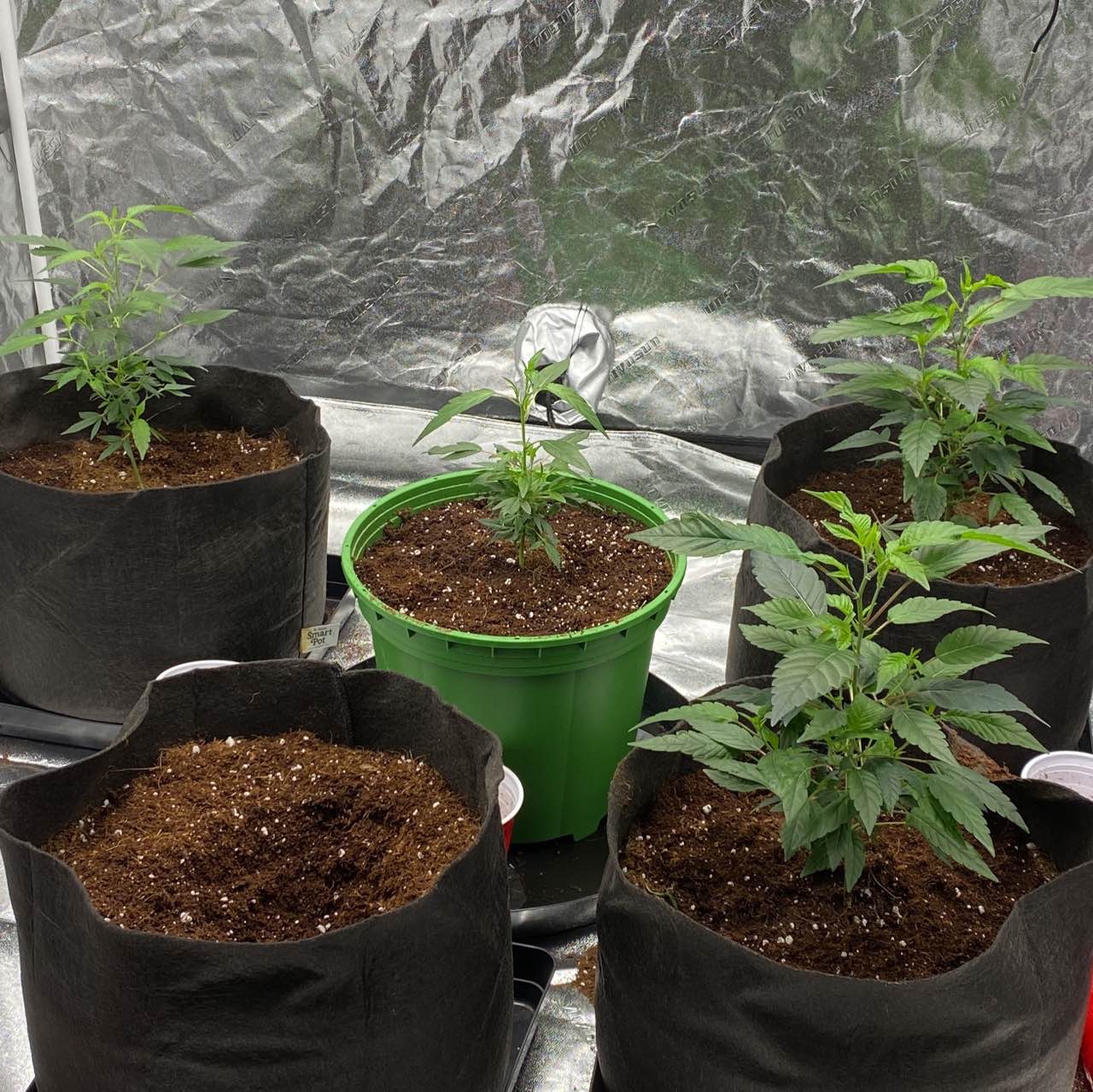 Back again with the girls all growin good getting a new cuttin of biscotti mints I'm gunna be throwing in there in the next couple days! it will be behind but Ill make sure she catches up
16 days ago
they getting more bush and taller gunna get them a feed them once they wake up at 6pm… the far left I think has died so I left him out LOL hasn't grown but still green 😣
18 days ago
Day log : week 2 day 3
20 days ago
Another day of growth and happy girls not much today letting them soak up all the nuts in the soil seem to be loving it so far! Got food ready when they need it🫡💯
23 days ago
After a good two day feed our bags and soil are saturated and heavy gunna let dry out and grow a bit before next feed!
25 days ago
Transplant into 5gals
a month ago
HomeTeamdankz Bottom left is struggling but will give a good feed later once home and will give them all a kick start! did light just water again this morning before leave.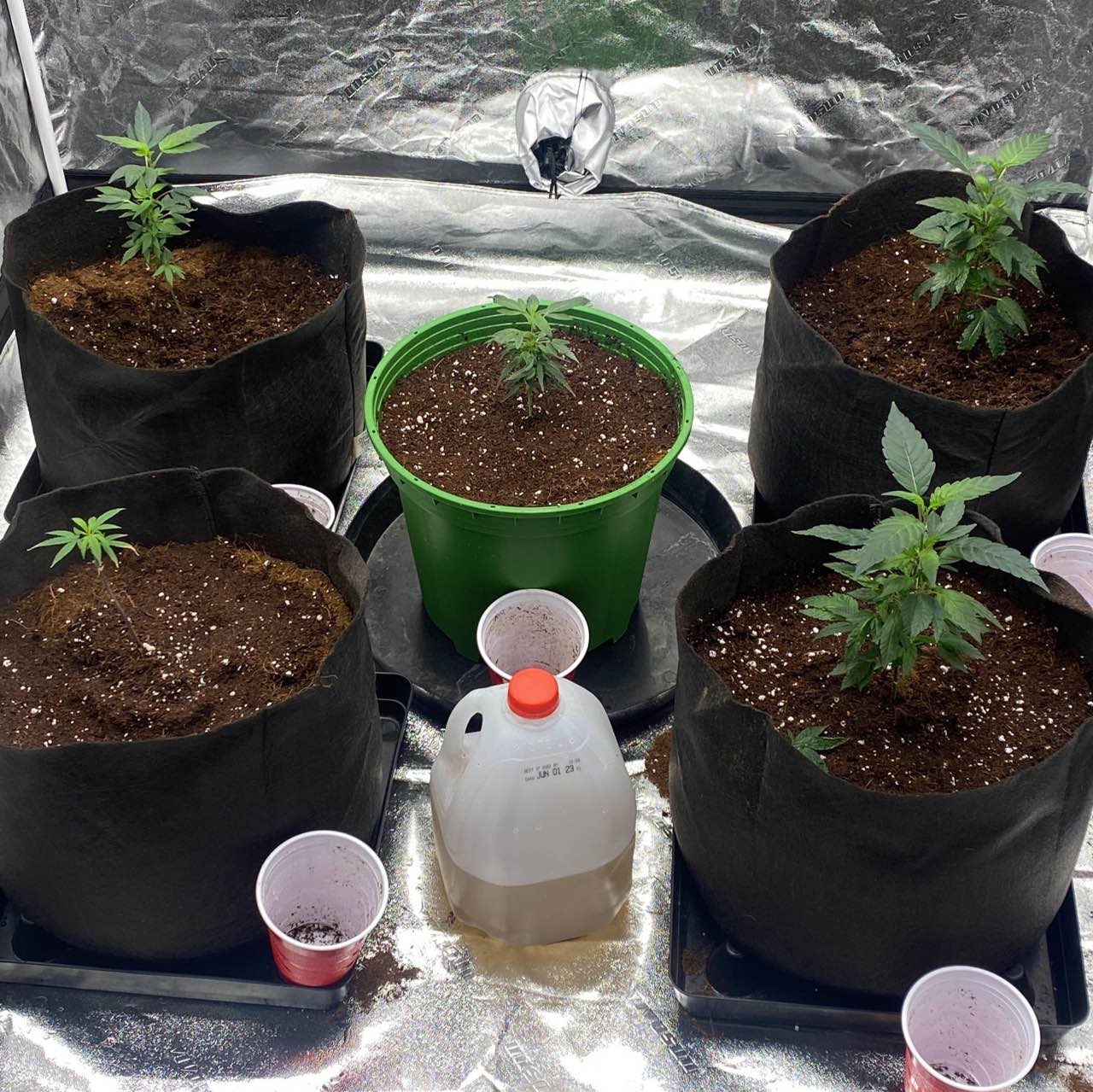 wake up 6pm as scheduled. Pic is right after a good feed should see a boost next couple days. These clones adapted just well in this environment.
a month ago
GoldenTiger Looking good. I've heard it said that a clone should be rooted, and then put in an environment and fed similar to the plant it was taken off. Can't wait to see the progress!
4:15 light off fed / timer set for 6pm wake up if working correctly / transplant after muy Thai 7or8 pm.
a month ago
4:20 light off and light feed hr before / 6pm wake up low dowse of water and good growth new top leaf.
a month ago
4:15am light off light feed/ 71 degrees / wake up 6pm light feed minimal growth / 6:25pm 83 degrees.
a month ago