6oujek
Northern Lights Auto
First grow
Cute
Photo taken before watering
4 years ago
Kind of skipped a few days posting but she's massive now.
4 years ago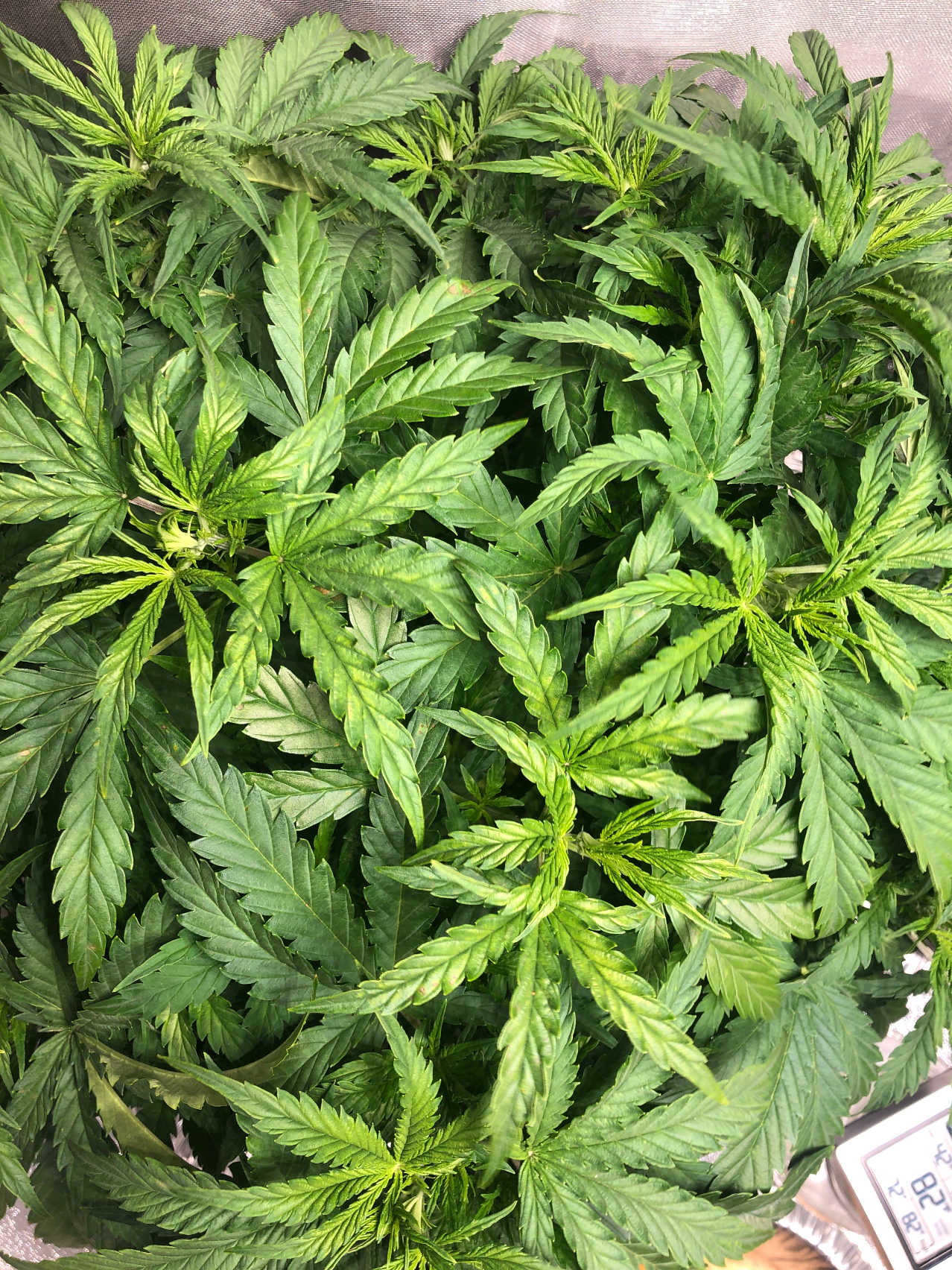 Getting really chunky
4 years ago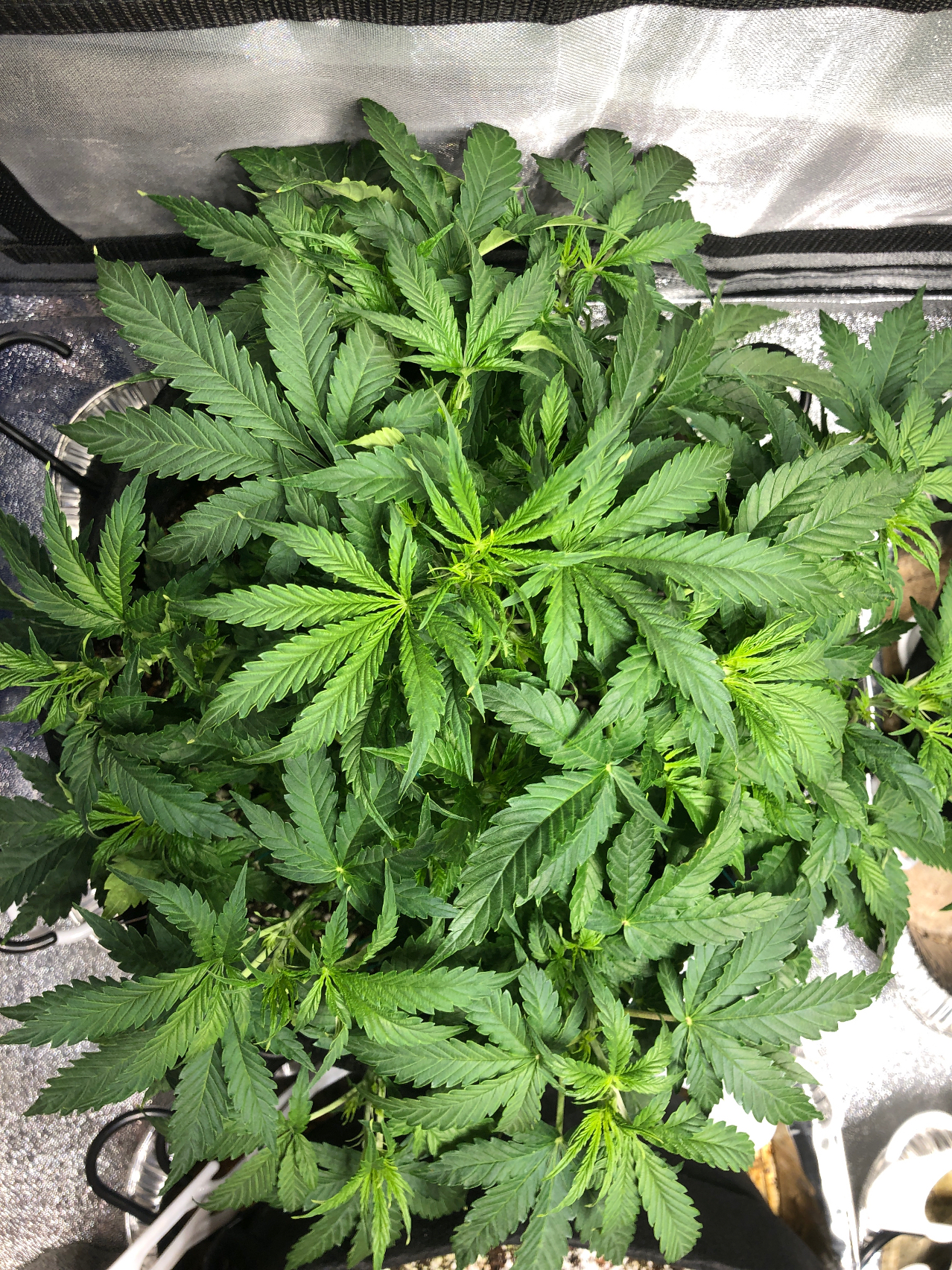 13 inches tall from dirt and the canopy is 18 inches wide, but that's kind of hard to measure. Did some defoliation.
4 years ago
12 inches tall & 18 inches wide, which is big spurt from yesterday so it blows my mind. The more it grows the more interested I become in this whole thing. It's crazy to watch the progress over a month. I've learned so much and will definitely start LST much earlier in my next grow.
4 years ago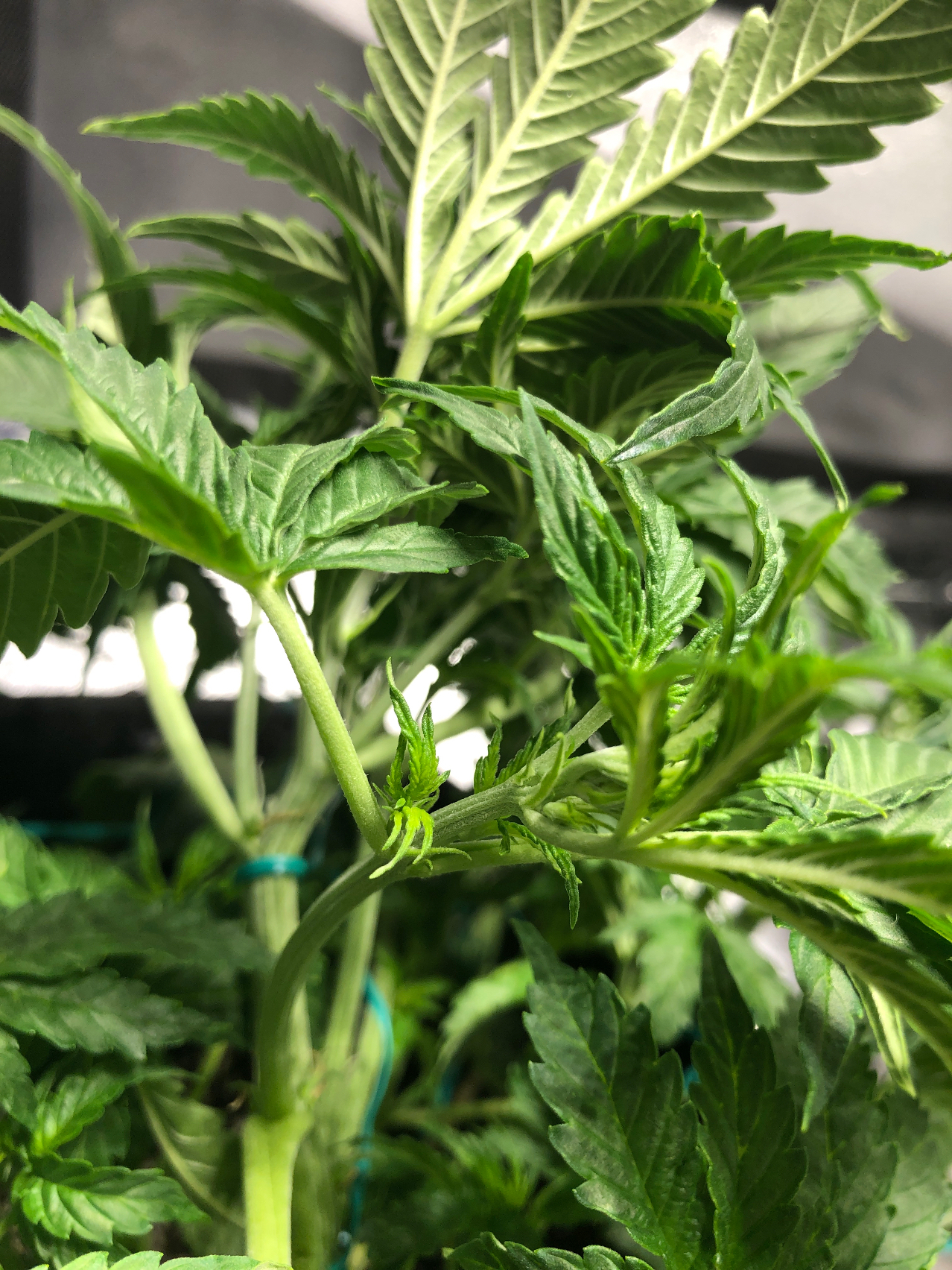 Getting pretty big, about 10 inches tall from dirt. The canopy is about 14 1/2 inches wide. I can't tell if the little whit hairs are pistols or just new growth??
4 years ago
Supakilla420 This makes me hopeful for mine! Mine started off with slow growth like yours
It really blows my mind how much it adjusts and grows after tying it down.
4 years ago
This is my second attempt at LST. It's crazy how quickly it grew upwards last night after the first LST attempt.
4 years ago
Not sure what I'm doing with the LST on this one but trying my best.
4 years ago
Happy one month of life!
4 years ago
Trying some LST
4 years ago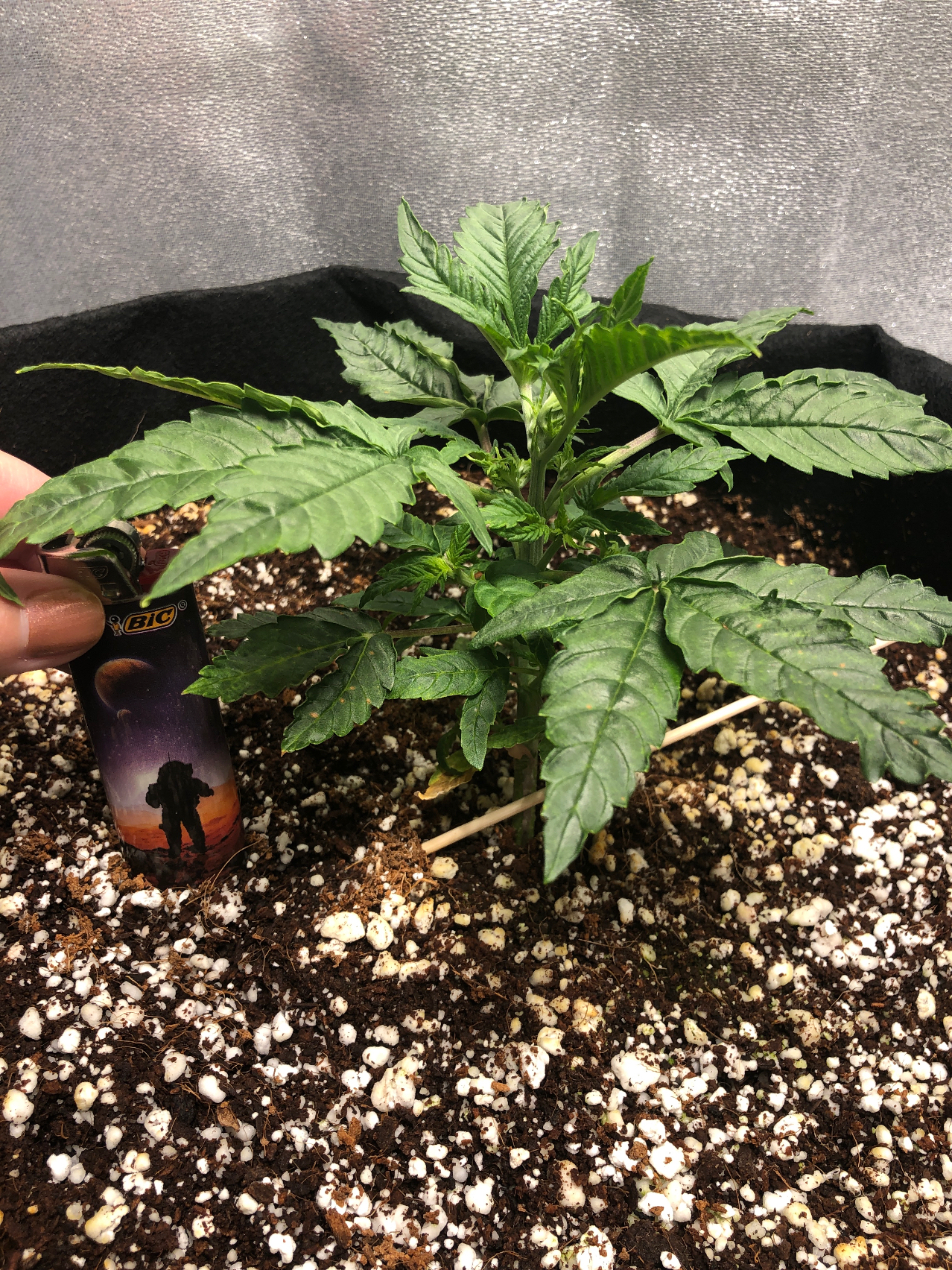 The growth is kind of blowing my mind watching it day by day
4 years ago
I think it might be time to start LST?
4 years ago
So proud of my little babe
4 years ago
Gezellig420 Those leaves look pretty mangled. Could be from heat exhaustion or lack of FAE. Do you keep that screen over it all the time? Search up 'diagnose your sick cannabis plant' and flip through the images. I'm also a noob but she doesn't look right to me.
Measuring about 4 1/2 inches tall
4 years ago
We've been turning on the blurple and raised the lights, and I think it's loving life. Also bought a pH meter :)
4 years ago
Despite her issues she's still growing pretty good I guess. Raised the light and put a fan in. Trying to figure out if it heat/light stress or a possible deficiency. Monitoring her and bought a pH meter to help too.
4 years ago
The leaves are turning yellow, not sure what that indicates
4 years ago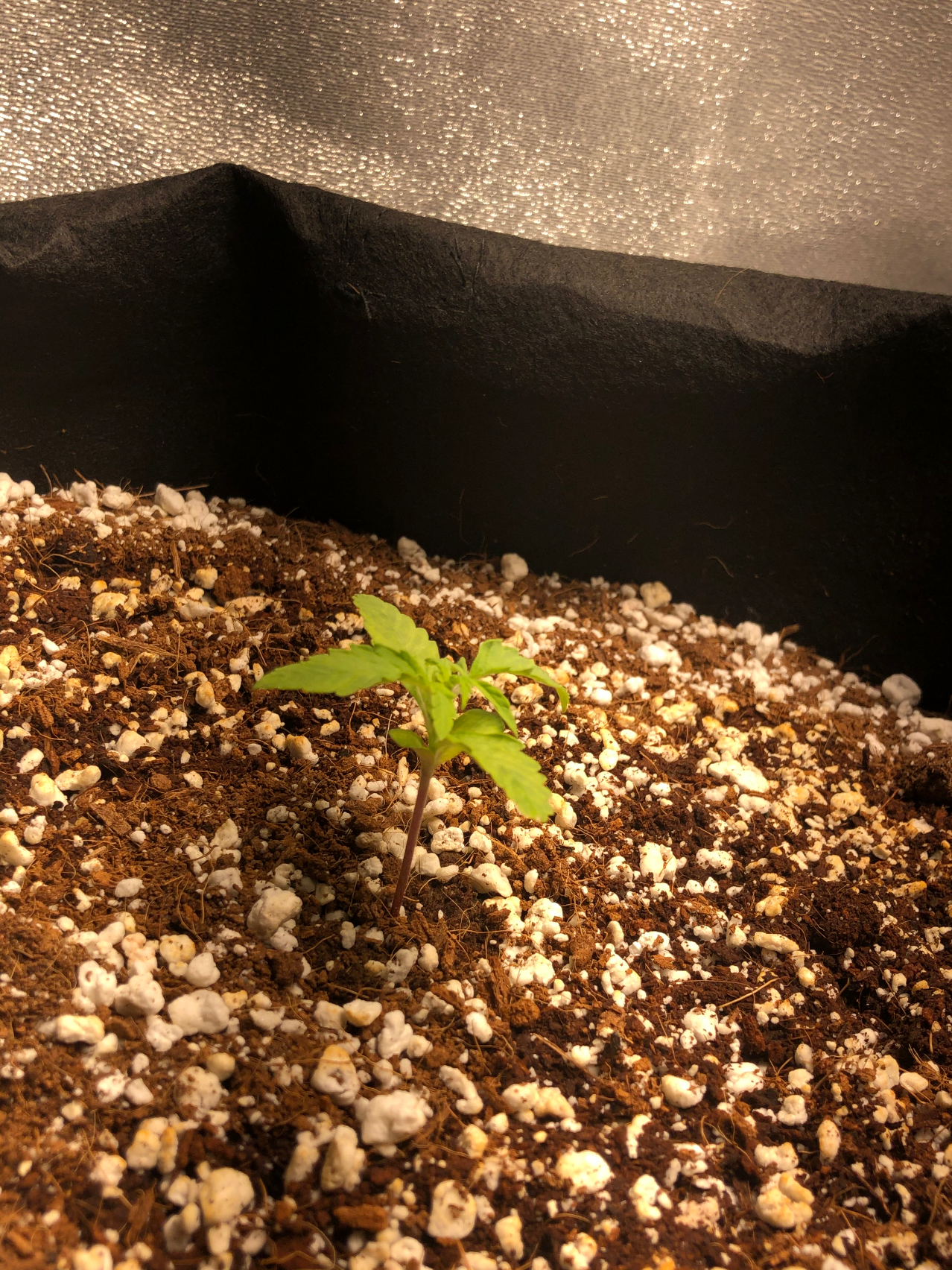 2 weeks of life!
4 years ago
No nutes today, just plain pH'd water
4 years ago
Strong independent lady 🥰
4 years ago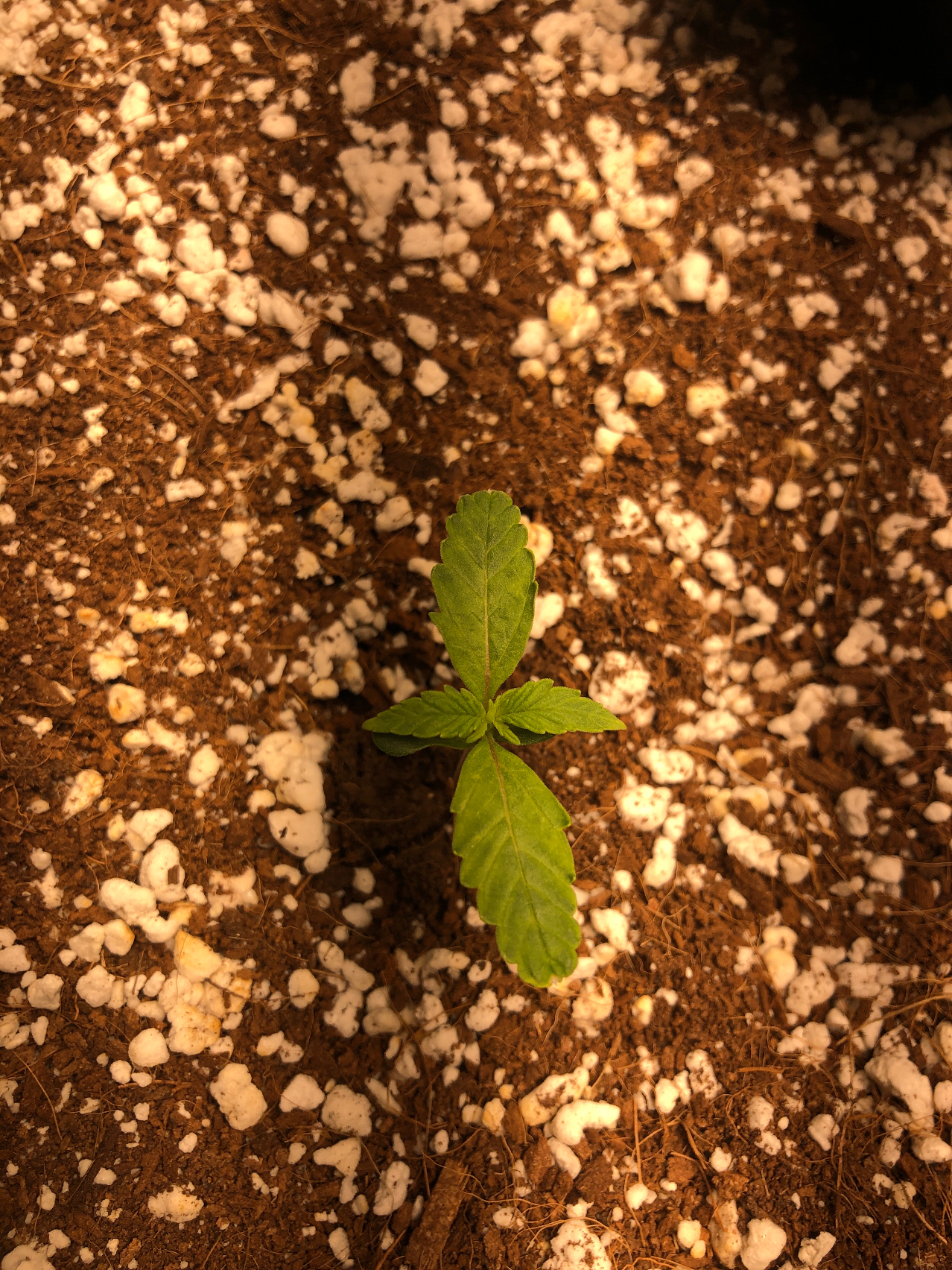 Growing like a weed
4 years ago
Looking pretty good to me
4 years ago
Officially one week old!
4 years ago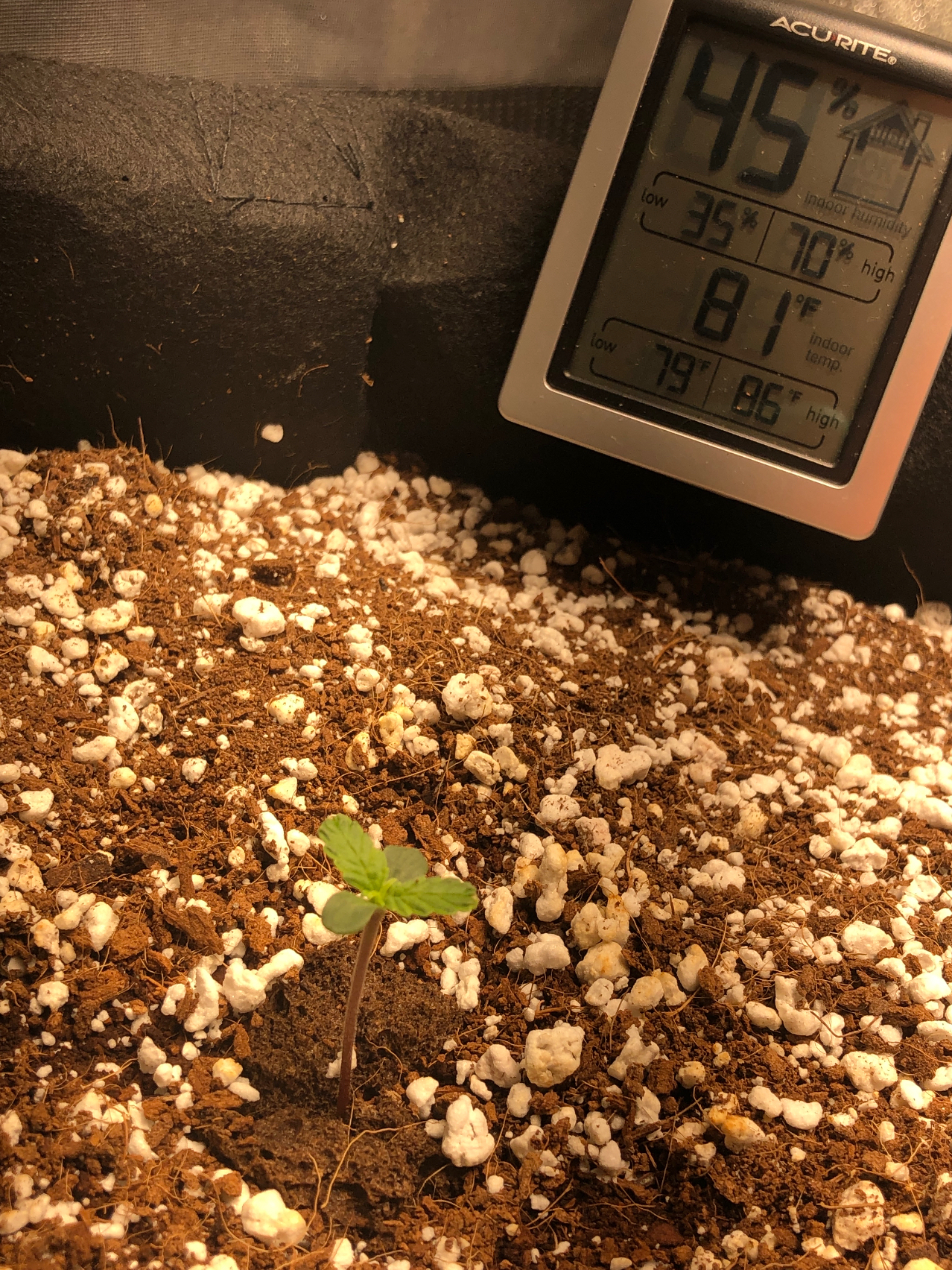 Seems to be growing strong!
4 years ago
Not much has changed
4 years ago