Random Seed
My first grow
One of my friends gave me a seed to try out and grow.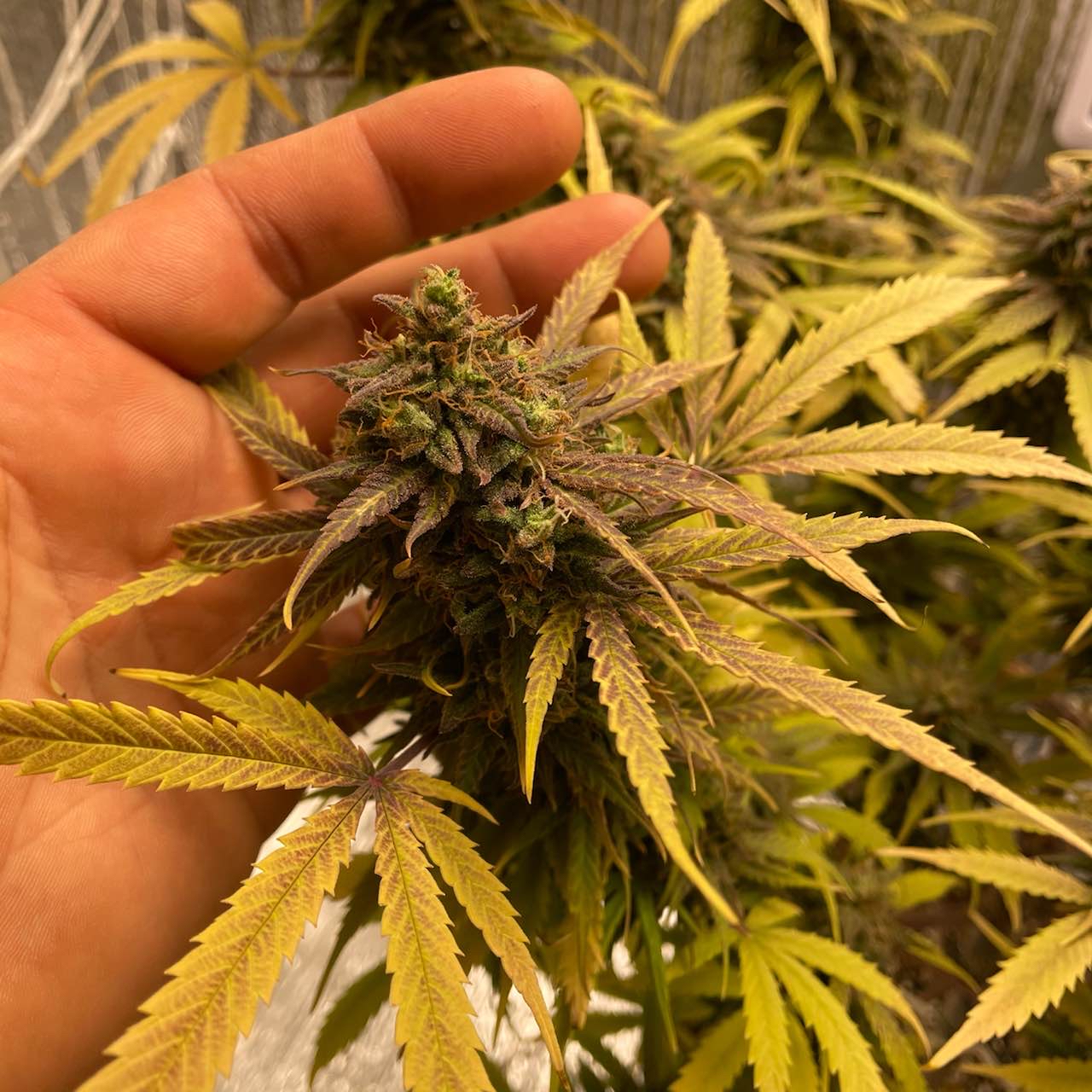 She smell amazing!! She almost ready to get chop!! The buds looks good n super sticky too. Week 7 in flower
3 years ago
Week 5 in flower I notice some purple coming out on her, looks good. Also just a little yellow on leaves ph water at 6.1 let's see if it helps
3 years ago
About to jump into week 4 of flower. She looking okay just a little yellowing on the leafs.
3 years ago
Mr_KaLi Last feeding I didn't give her calmate just water ph6.6
Mr_KaLi Yeah once I added the calmag and my other nutrients to my plant I notice the difference. But I agree Cal-mag is a must you just can't over do it. Never again do the same mistake haha. That's what I need next root booster.. but thanks bro. I think my next grow is going to be some Runtz
Mr_KaLi Oh okay thanks brother!! I'll check that brand out. Happy growing 🪴⛽️💨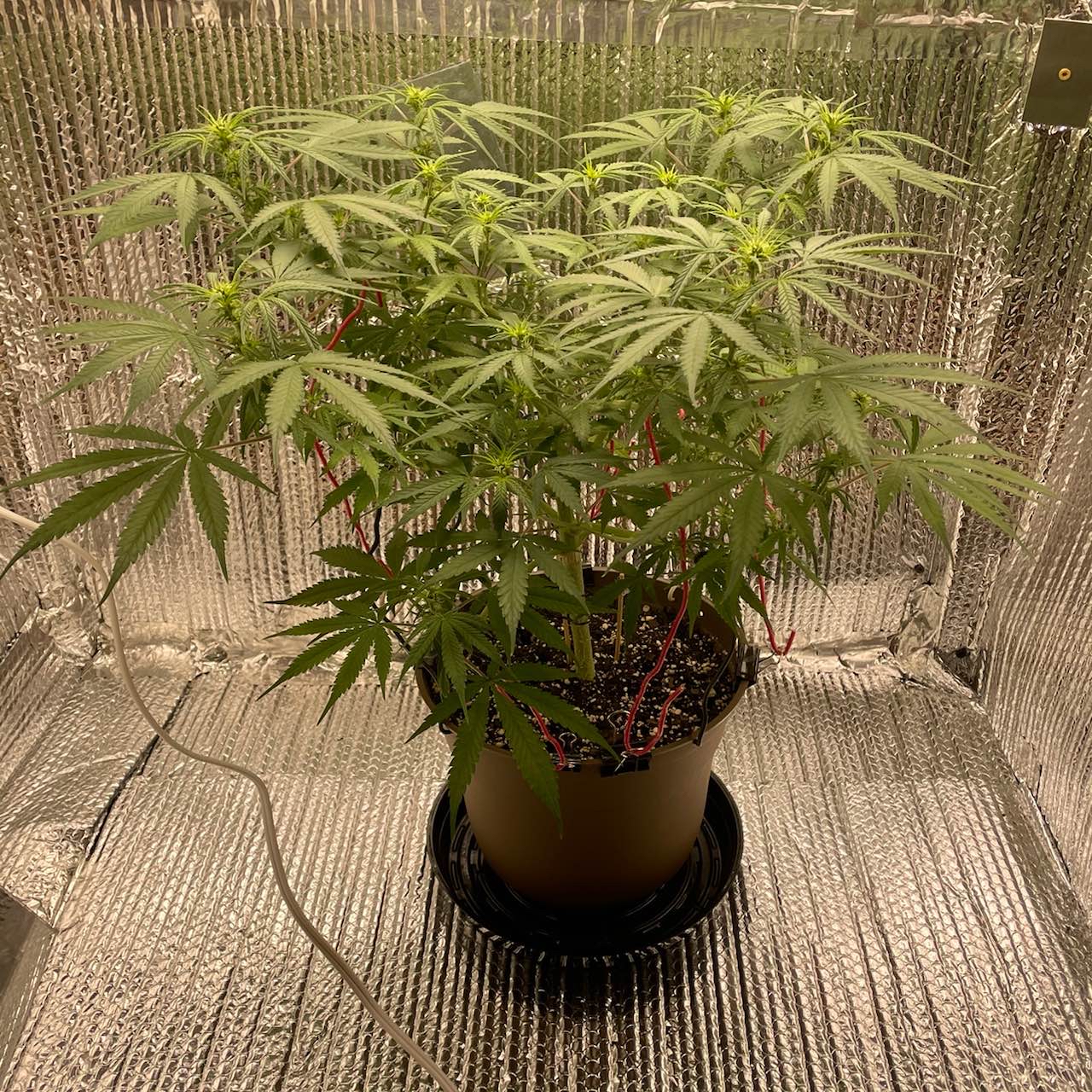 She in the flower stage (12/12) she nice and wide. Let's see how she looks in a few weeks from now
3 years ago
Greenstalk Looks like a Sativa. What do you think?
Mr_KaLi Yea I believe it is a sativa too. Can wait to start seeing some nugs
View 4 additional comments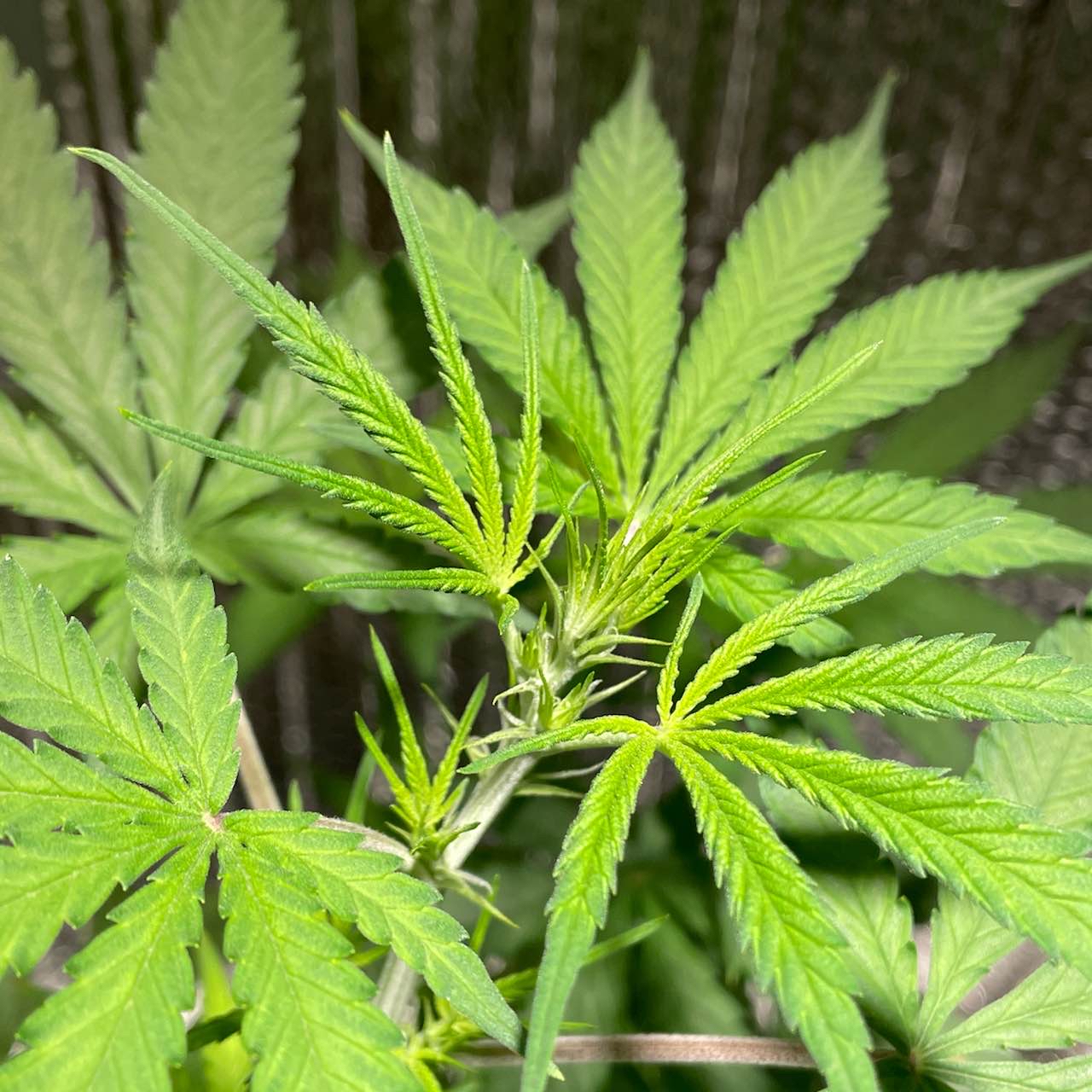 Day 51 of Veg, when is the perfect time to flip into flower?
3 years ago
Mr_KaLi Am waiting on my MarsHydro to arrive to set it to flower. Once I get it I'll switch her over
Remove some leafs, some LST, top her
3 years ago
On day 30, top her 2 days ago and she looking good!
3 years ago
Day 24 and is looking good so far, what you guys think?
3 years ago
Mr_KaLi @R-Kana-Biz thanks about to top her soon
jalyper How in god's name is this only day 24?? I need to know your secrets!!
Is looking good so far! What you guys think?
3 years ago
Is having a lady bug around a good thing?
3 years ago
Mr_KaLi @Colalition thanks. Wasn't to sure if it was a good thing or not. I was about to remove the lady bug out the tent
View 1 additional comment
The start of a seed
3 years ago
Mr_KaLi Haha. Am saying let's see how it goes.